• American actor, best known for his roles in "Grease" (1978) and "Falcon Crest" (1981-1990)
• Recently appearing in "Sons of Thunder" (2022) and working on "Team of Two" (2022)
• Grew up in Pacific Palisades, California; studied acting and earned a third-degree black belt in Taekwondo
• Starred in multiple films and TV series, such as "Take Down" (1978), "Renegade" (1992-1997), and "Big Time Rush" (2010-2013)
• Certified commercial helicopter pilot, volunteer pilot for 'Angel Flight', and published autobiography "Renegade at Heart"
Who is Lorenzo Lamas?
Lorenzo Lamas is an award-winning American actor, perhaps still best known to the world as Tom Chisum in the film "Grease" (1978) and as Lance Cumson in the soap opera "Falcon Crest" (1981-1990), in addition to numerous other famous characters, he's portrayed in his career.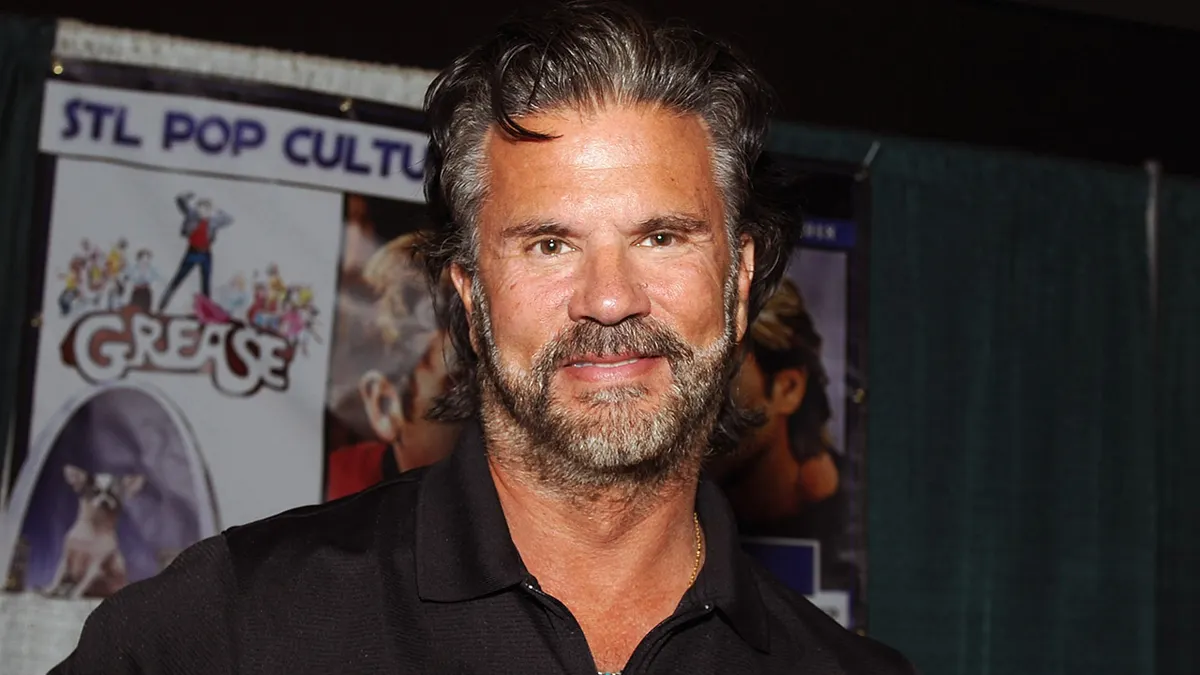 What is Lorenzo Lamas Doing Now?
Recently, Lorenzo portrayed Ethan Walker in the TV drama series "Sons of Thunder" (2022) about combat veteran Simon, who ventures on a motorcycling journey throughout the country, helping those in need he finds on his path, with Randal Reeder, Maverick Von Haug and Vanessa Angel in the lead roles.
Moreover, he is working on Joss Gomez's action comedy-crime film "Team of Two", which is currently in post-production.
Lorenzo Lamas Wiki: Age, Childhood, and Education
Lorenzo Fernando Lamas was born on 20 January 1958, in Santa Monica, California, USA, the son of Fernando Lamas, an Argentine actor, and Arlene Dahl, a Norwegian-American actress. He grew up in Pacific Palisades, California, and moved to New York City when he was 13 years old. His parents divorced, and his father married swimmer and film star, Esther Williams.
Interested in mixed martial arts, Lorenzo started attending Taekwondo sessions, and earned a third-degree black belt, followed by Shotokan Karate, Aikido, and Ju Jitsu.
He matriculated from the Admiral Farragut Academy in Pine Beach, New Jersey in 1975. He also studied acting in Tony Barr's Film Actors Workshop.
Career Beginnings
Lorenzo made his acting debut in the TV series "Switch" (1977), then in following year he secured a non-speaking role of a jock, Tom Chisum, in the Academy Award-nominated romantic-comedy musical "Grease", starring John Travolta, Olivia Newton-John and Stockard Channing. Before the '70s ended, Lorenzo starred in the comedy-drama film "Take Down", alongside Edward Herrmann and Kathleen Lloyd and had a few other appearances.
Rise to Stardom
However, it was in 1981 that he secured his first major role, as Lance Cumson, the irresponsible grandson of Angela Channing in the long-running soap opera "Falcon Crest", which follows the conflicts within the powerful Gioberti family, the owners of the vast Falcon Crest Winery. He starred in all 228 episodes of the Primetime Emmy Award-winning series, which launched him to stardom.
#tbt Snake Eater 1989. Did two sequels playing Jack 'Soldier' Kelly. Ex special forces becomes urban detective, but does things his own way. pic.twitter.com/JYCZTudMtH

— Lorenzo Lamas (@lorenzolamas) October 25, 2019
Once the series ended, he emerged as a rising star and continued his career with a number of starring roles. In 1989 he was Jack 'Soldier' Kelly in the action film "Snake Eater" and reprised the role in the sequels "Snake Eater II: The Drug Buster" (1989) and "Snake Eater 3: His Law" (1991).
Throughout the '90s, Lamas starred in numerous B-production films, including "Final Impact" (1992), "Swordsman" (1992), "Bad Blood" (1994), and "Undercurrent" (1998), among others.
To speak further of his accomplishments during the '90s, he portrayed Reno Raines in the crime drama series "Renegade" (1992-1997), and from 1998 to 1999, he was Rio Arnett in the TV action-adventure series "Air America", which follows two undercover agents who serve as ordinary pilots working for the Latin American air transport company Air America.
The 2000s
He started the 2000s with the part of Raphael 'Rafe' Cain in the TV fantasy action-drama series "The Immortal", which follows the immortal warrior who hunts down demons in the modern world, co-starring Steve Braun and April Telek.
After another string of leading roles in B-production films, Lorenzo secured the role of Hector Ramirez in the soap opera "The Bold and the Beautiful" (2004-2006). In 2008 he had the role of Father Smith in the multiple award-winning action adventure film "Chinaman's Chance: America's Other Slaves". The film is set in 1870's America, where people of color had no legal rights, and a Chinese immigrant is falsely accused of murdering a white woman. Viciously hunted down, he has to fend off all those who want him dead and prove his innocence in a world in which he has no rights. The film was directed by Aki Aleong and Geqi Li and starred Reggie Lee, Timothy Bottoms, and Jason Connery.
The 2010s and Recent Roles
From 2010 to 2013, he portrayed Dr. Hollywood in the popular Nickelodeon series "Big Time Rush" about a boy band of the same name, which spawned the careers of such actors and musicians as Carlos PenaVega, Kendall Schmidt, and James Maslow.
In 2014, he starred in the award-winning action-thriller film "Being American", and in 2016 and '17, he was Councilman Delgado in the TV action sports-drama series "Lucha Underground".
To speak further of his accomplishments, in 2017, he starred in the action-drama film "BorderCross", while in 2018, he co-starred with Rick Lundgren and Stephen Medvidick in the award-winning mystery crime-drama film "Driver", about a serial killer with a multiple personality disorder, and the rogue detective that hunts him down.
The same year, he starred in the award-winning fantasy thriller film "Unwritten" (2018), and in 2020 he was the star of the horror thriller film "Bleach", alongside Eric Roberts and Tara Reid.
Net Worth
According to sources, Lorenzo Lamas's wealth is estimated at $2 million, as of late 2022.
Personal Life, Dating, Married, Wife, Children
Lorenzo has five divorces behind him, and has six children from his many relationships.
His first wife was Victoria Hilbert, but their marriage lasted only a year, from 1981 to 1982. In 1983 he married Michele Cathy Smith, his publicist, but they divorced in 1985, having had two children, Alvaro Joshua and Shayne, who are both actors.
After divorcing Michele, Lorenzo started dating actress Daphne Ashbrook with whom he had a daughter, Paton Lee, who also became an actress.
In 1989, he married Kathleen Kinmont, his "Renegade" co-star; their childless marriage lasted until 1993. In 1996 he married Shauna Sand, Playboy Playmate for May 1996. The two had three children, all daughters, before they divorced in 2002.
His fifth wife was Shawna Craig, and the two were married from 2011 to 2018, when he filed for divorce, citing irreconcilable differences.
In April 2020, he started dating Kenna Scott; they became engaged in February 2021, with the wedding ceremony scheduled to take place in Napa Valley in May 2022. However, they still haven't taken that step forward.
Appearance and Vital Statistics
Lorenzo Lamas has dark brown hair and brown eyes. He stands at a height of 6ft 2ins (1.87m), while he weighs approximately 187lbs (85kgs). His vital statistics are unknown, but he has an athletic figure.
Hobbies, Interests, and Trivia
Lamas is a certified commercial helicopter pilot, and is currently serving as a helicopter tour pilot with HeliNY in New York City.
He also serves as a volunteer pilot for 'Angel Flight', a charitable organization that provides transportation for patients to medical facilities who cannot afford public transportation or just cannot tolerate normal transportation due to their medical conditions.
Lamas has published his autobiography, "Renegade at Heart", co-written by Jeff Lenburg, a celebrity biographer.
He was close to Jane Wyman, his "Falcon Crest" co-star, and Ana Alicia, another "Falcon Crest" colleague.