• Milly Shapiro is a singer and actress known for her role in the 2018 horror film "Hereditary", which earned her 11 award nominations
• Milly was born in 2002 in Tampa, Florida and has a sister who is also an actress
• Milly debuted on Broadway in 2013 and has since released multiple singles with her band AFTERxCLASS
• Milly identifies as lesbian and is currently single
• Milly is 20 years old, stands at 4ft 10ins, and has an estimated net worth of over $200,000
Who is Milly Shapiro?
A singer and actress, Milly Shapiro rose to prominence thanks to her role as Charlie in the 2018 horror film "Hereditary", also starring Toni Collette and Gabriel Byrne in the story of a grieving family haunted by tragic and disturbing events. The movie had 112 award nominations and won 47, with Milly for her performance having 11 nominations.
Since the list of her nominations is too long, we will mention a few, such as the Fangoria Chainsaw Award for Best Supporting Actress, Los Angeles Online Film Critics Society Award for Best Performance by an Actress 23 and Under, and Odyssey Award for Breakthrough Star, among others.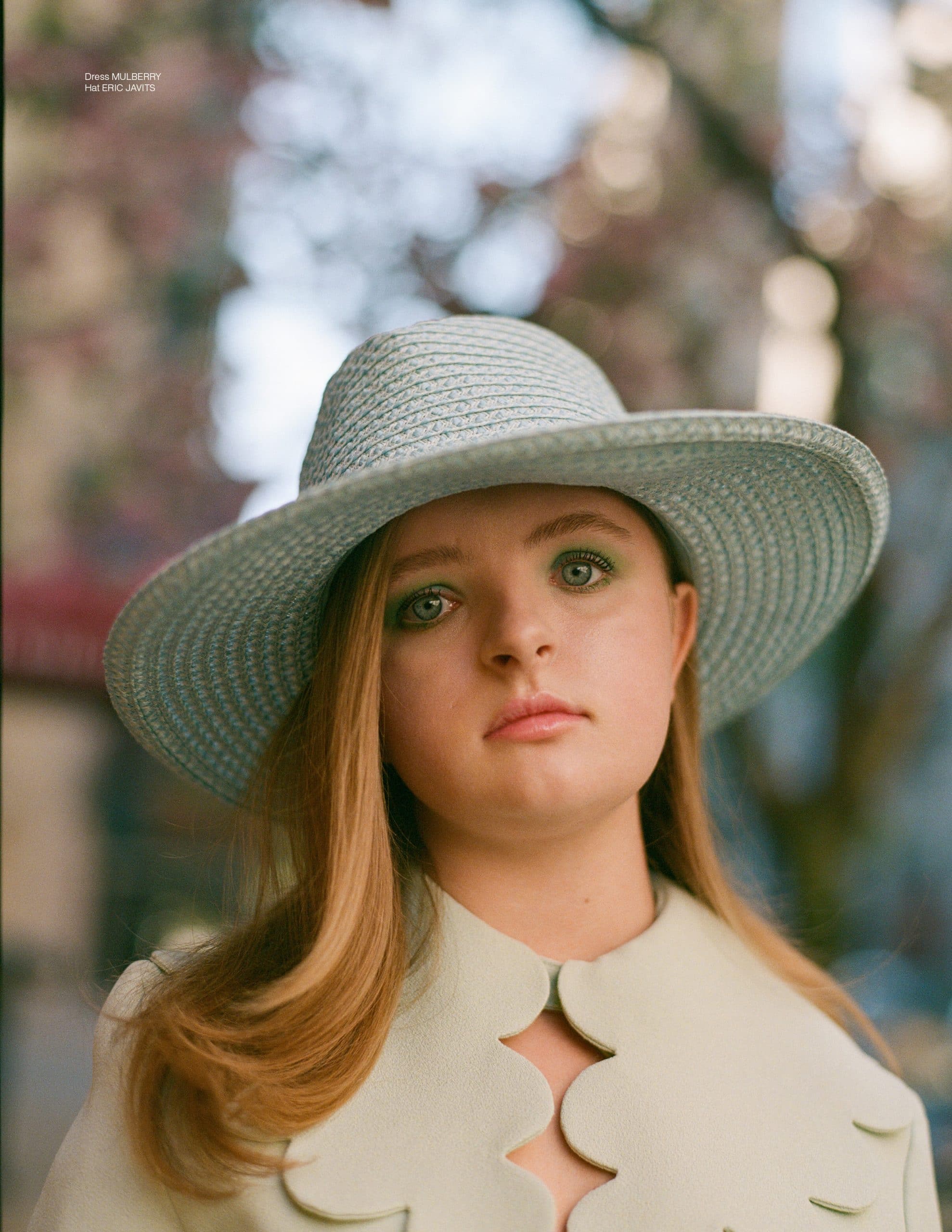 Milly Shapiro Bio
Born Amelia Lee Shapiro under the zodiac sign of Cancer on 16 July 2002, in Tampa, Florida USA, she holds American nationality, and her ethnicity is White. She was raised in the suburbia of Tampa by her parents, business owners Eric and Michelle. Milly has a sister, Abigail, who is also an actress.
Both sisters, as well as their mother, were born with Cleidocranial dysostosis, also called cleidocranial dysplasia, a defect that mostly affects teeth and bones.
Milly attended the Community Montessori School from when she was 18 months old until she was aged 10; at that age, she was discovered by a talent agent, so she moved to New York City, where she began training in acting and singing.
Upon matriculating from high school in 2020, Milly enrolled at Fordham University and is currently a sophomore student.
Broadway and music career
In 2013, Milly debuted on Broadway playing the lead role in the musical "Matilda", also starring Oona Laurence, Bailey Ryon, and Sophia Gennusa. Milly won a Tony Honor for Excellence in Theatre for her extraordinary performance in the play, making her the youngest-ever recipient of the award. Milly was also nominated for the 2013 Grammy Award – Best Musical Theater Album.
In the following year, Milly and her sister began performing at Broadway's Supper Club, 54 Bellow, and their album from the concert at the club, entitled "Live Out Loud" was a part of their support of the Anti-Bullying Movement.
In 2021, Milly founded the band with Spencer Jang, called AFTERxCLASS, and the same year, they released two singles – "Honey" and "Nice to be with You". In 2022, they released two new singles, entitled "Following Laika" and "Sunshower Daydreams" which seem to be very well accepted by fans.
Acting career
Milly made her acting debut in the 2016 short movie "Broadway Kids Against Bullying: I Have a Voice", in which over 75 professional Broadway kids, including Nicky Torchia, Diego Lucano and Eliza Holland Madore, joined forces to fight against bullying in school.
Two years later, came Milly's role in "Hereditary". She said in her interview for Jump Cut Online that she was 'super excited' when she read the script, especially since this wasn't a typical jump scare movie. She also shared that the famous tongue-clicking took her over 30 minutes to practice until the clicking sound was perfect.
Later that year, Milly made her television series debut as Emma Rebecca in an episode of the series "Splitting Up Together", starring Oliver Hudson, Jenna Fischer and Olivia Keville.
In 2020, Milly was heard as Goldilox and as Princess Jezebel in two episodes of the animated comedy horror series "JJ Villard's Fairy Tales".
Most recently, Milly was seen in the 2021 short movie "Monkey Bars", the story of 14-year-old Maggie and her two best friends who hang out with older boys they meet on Facebook, but their crush on a complicated boy turns into a twisted trance.
It seems that Milly is currently focused on her music career, however, her fans are hoping that she will soon be back on television and in movies.
New Episode‼️ W Linda Blair (The Exorcist) Robert Englund (Freddy Krueger) Milly Shapiro (Hereditary) May 17, 12:15 Midnight [adult swim] Cartoon Network ‼️

Posted by JJ Villard on Friday, May 15, 2020
Love life and relationships
Milly was the subject of numerous rumors concerning her love life when she rose to prominence following her role in "Heredity", as are many celebrities. Milly was romantically linked to several men in the entertainment industry, but tried to keep her private life hidden from the public eye.
People were curious about Milly, so she decided to share her sexual orientation, and announced to the world that she's lesbian.
As of December 2022, Milly seems to be single.
Interesting facts about Milly Shapiro
Many people believe that she's related to talk show host Ben Shapiro, but the truth is that they've never met.
Milly enjoys reading books, and one of her favorites is "Harry Potter and the Sorcerer's Stone" by J. K. Rowling; Milly is in the Slytherin house.
She's a big fan of anime, and some of her favorites are "Tokyo Ghoul" and "Black Butler". Milly also likes Harajuku fashion, a style of Japanese street fashion, which focuses on two concerns – freedom of expression and community.
Her favorite movie genre is horror, and Milly's number one movie is "The Shining".
Perhaps this will sound strange, but Milly is fascinated by serial killers, and believes that one of them, whose name she hasn't shared, is her alter ego.
Her lifetime goal is to portray Barbie.
Milly's idols when it comes to acting are Emma Watson and Meryl Streep.
She is an animal lover, and she has two dogs.
Like many youngsters, Milly has an Instagram account, which is being followed by nearly 70,000. Milly has a TikTok account, which has been followed by over 450,000 people, and all of her videos combined have amassed over 16 million likes. She is also active on her Twitter account, which has gained nearly 3,500 followers.
Age, height, and net worth
Milly is 20 years old, and like many teenagers, she frequently changes her appearance. Her eyes are blue, and her natural hair color is blond, though she's dyed it red. If you've wondered how tall Milly is, she stands at the height of 4ft 10ins (1.47m) and weighs around 90lbs (40kgs), with vital statistics of 28-22-29.
According to sources, as of late 2022, Milly has a net worth estimated at over $200,000.