• Pamela Reed is an American actress born in Tacoma, Washington State, USA on April 2, 1949
• She holds a Bachelor of Fine Arts degree from the University of Washington and has close to 80 acting credits to her name
• She is married to film writer, producer and director, Sandy Smolan and they have two adopted children named Reed and Lily
• She is a philanthropist and is passionate about travelling, cooking and watching movies
• Her net worth is estimated to be over $5 million
Who is Pamela Reed?
Pamela Reed was born in Tacoma, Washington State, USA on 2 April 1949 – her zodiac sign is Aries, and she holds American nationality. She's an actress with close to 80 credits to her name, perhaps known best for her portrayal of Janis Goodman in the 2000 action thriller drama "Proof of Life", directed by Taylor Hackford, and which starred Meg Ryan, Russell Crowe and David Morse. It follows Alice whose engineer husband has been kidnapped in South America, and she's hired a professional negotiator to help free him. The movie was nominated for five awards.
Early life and education
Pamela was raised as an only child in Tacoma, by her parents Norma and Vernie Reed, about whom nothing's known, as Pamela respects their privacy.
She grew up being focused on her studies and getting good grades, mostly because her parents urged her to focus on her education. Pamela was into sports while attending a local high school, and was on the school's volleyball team, while she also enjoyed playing soccer and tennis. Upon matriculating in 1967, she enrolled at the University of Washington, from which she obtained her Bachelor of Fine Arts degree in 1971.
Pamela spent the following five years doing various jobs, before launching her acting career.
Roles in TV series
Pamela made her debut TV series appearance in 1976, with her portrayal of Susan in the episode "Hitchhiker" of the adventure drama "Spencer's Pilots". She gained recognition the following year, when she starred as Sandi Farrell, in the crime drama "The Andros Targets".
The '80s saw Pamela appear in an episode or two of various series, such as the romantic comedy drama "American Playhouse", the drama "The Mississippi", and another drama "L. A. Law". In 1988, she was cast to play T. J. Cavanaugh, the main character in the comedy drama "Tanner '88". The series also starred Michael Murphy and Daniel Jenkins, and follows the campaign of a former Michigan US Representative. It won four awards including a Primetime Emmy, and was nominated for three other awards. Pamela was then invited to voice various characters in the critically acclaimed 1990 historical documentary "The Civil War", which won 13 awards, including two Primetime Emmys, and ranks amongst the best 35 series of all time on the website IMDb.
The '90s saw Pamela star in several other series, such as the comedy "Grand", another comedy "Family Album" and the comedy drama "The Home Court".
She voiced Ruth Powers in three episodes of the hit animated comedy series "The Simpsons", and between 2006 and 2008, Pamela played Gail Green, in the action mystery drama "Jericho". It starred Skeet Ulrich, Lennie James and Ashley Scott, and follows the citizens of Denver, Colorado, after a mushroom cloud covered their city, leaving them in darkness. The series won one of the seven awards for which it was nominated, including a Primetime Emmy nomination. Pamela was then invited to make a guest appearance in a couple of series, including in the fantasy comedy "Eli Stone", the action crime drama "The Beast" and the romantic drama "Grey's Anatomy".
Three of her most recent roles in TV series have been in two episodes of the drama "Lucky 7", in the episode "Boxed In" of the mystery crime drama "Criminal Minds", both in 2014,   and 11 episodes of the action crime drama "NCIS: Los Angeles", between 2015 and 2020.
Roles in movies
Pamela made her debut film appearance in 1978, with her portrayal of Helena in the romantic comedy "All's Well That Ends Well", and the '80s then saw her play supporting characters in a couple of hit movies, such as the 1981 mystery crime drama "Eyewitness", the 1983 biographical adventure drama "The Right Stuff", and the 1986 sports comedy "The Best of Times".
In 1990, Pamela portrayed Tina, one of the lead characters in the crime comedy "Cadillac Man", written by Ken Friedman, directed by Roger Donaldson, and which also starred Robin Williams and Tim Robbins.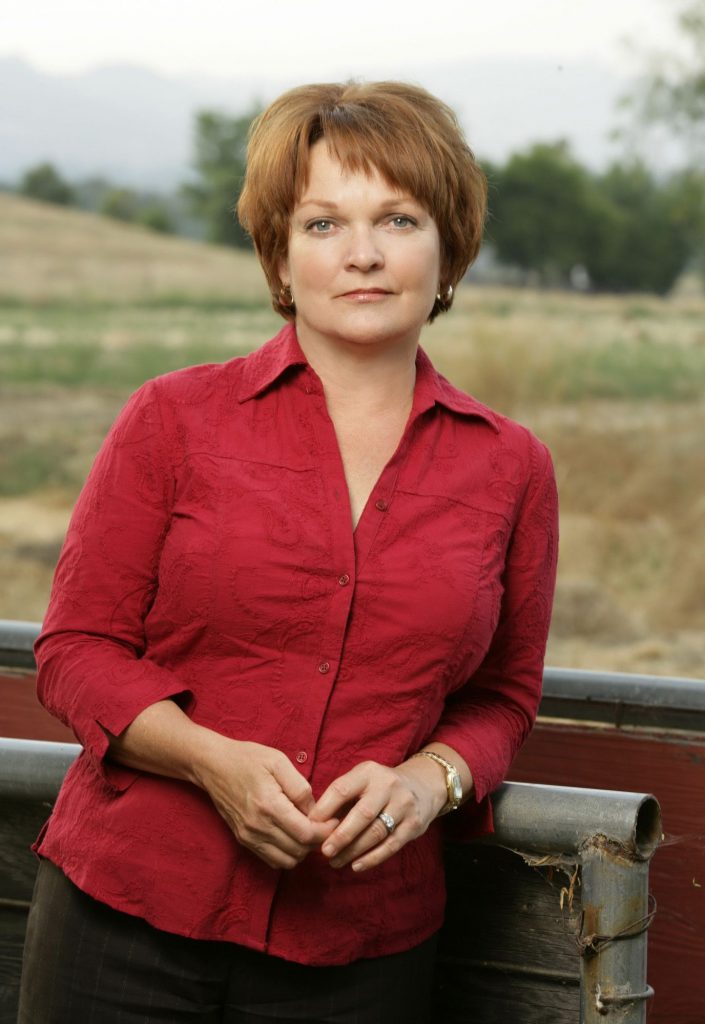 It follows Joey who has two days to sell 12 cars or he'll be fired, while a kidnapper has now taken him and everybody else at the car salon hostage. Later the same year Pamela appeared alongside Arnold Schwarzenegger in the action crime comedy "Kindergarten Cop", and a couple of her following roles were in the 1992 comedy "Passed Away", the hit 1992 comedy drama "Bob Roberts", and the 1996 drama "The Man Next Door".
She mostly appeared in TV series in the 2000s, while a couple of her movie roles were in the drama "Dynasty: The Making of a Guilty Pleasure", the mystery "Jane Doe: Now You See It, Now You Don't" and the sports comedy "Life of the Party".
Three of Pamela's most recent movie roles have been in the 2017 drama "Outside In", the 2018 comedy "The Long Dumb Road", and the 2020 drama "Language Arts", while it's recently been announced that she'll portray the Prosecutor in the upcoming drama "Asleep at the Wheel".
Other credits
Pamela's featured in a number of documentaries, such as the 1990 short film "The Making of 'Kindergarten Cop'", the 1996 mini-series "The West", and the 2014 mini-series "The Roosevelts: An Intimate History".
She has made a guest appearance in a couple of talk-shows, including "Late Night with David Letterman", "Storyline Online" and "SAG Foundation Conversations".
Awards and nominations
In 1989, Pamela won a CableACE Award for Actress in a Dramatic Series, for her performance in "Tanner '88".
In 2001, she was nominated for a Blockbuster Entertainment Award for Favorite Supporting Actress – Suspense, for her performance in the movie "Proof of Life".
She has also won a couple of awards for her performance in theatre plays, including an Obie and a Drama Desk Award for "Getting Out".
Love life and husband
Pamela's more or less secretive when it comes to her love life, but it's known that she has been a married woman since 1988. Pamela's husband, Sandy Smolan is a film writer, producer and director, who has directed a couple of critically acclaimed movies, such as the 1987 drama "Rachel River", the 2009 short documentary drama "12 Stones" and the 2014 documentary "The Human Face of Big Data".
The two apparently met at a red carpet event, and dated for over a year before exchanging vows.
Pamela and Sandy don't have biological kids, but have adopted two children, Reed and Lily. This is why many of their fans believe that either Sandy or Pamela (or perhaps both) is infertile, but this hasn't been confirmed.
Pamela hasn't spoken of any other men whom she had perhaps been with before meeting Sandy, so as of June 2021, she's married to Sandy Smolan, and has adopted two children with him.
Hobbies and interesting facts
Pamela's a philanthropist, and has worked with various charity organizations since the launch of her acting career. In 2001, after there was a fire in her basement, she helped raise an undisclosed amount of money to be donated to a local fire station.
Somebody stole her engagement ring while she was shooting for a movie, and she had to have it replaced.
Pamela's passionate about travelling, and her acting career has taken her to many US states, various European countries, as well as to a couple of African countries.
She likes to taste various cuisines, with her favorite being Italian food; Pamela also enjoys cooking for her family.
She likes to watch movies in her spare time, and her favorite actor and actress are Tom Hanks and Emma Watson, while a couple of her favorite movies are "The Terminal", "You've Got Mail", and the franchise "Harry Potter".
Age, height and net worth
Pamela's age is 72. She has medium long brown hair which she usually dyes either blonde or ginger, her eyes are brown, her height is 5ft 5ins (1.65m) while she weighs around 121lbs (55kgs).
As of June 2021, Pamela's net worth has been estimated at over $5 million.