• Roger E. Mosley is an actor, film writer and director from Los Angeles, California.
• He gained recognition for his role in the action crime adventure series "Magnum, P. I."
• His notable roles in TV series include "Starsky and Hutch", "You Take the Kids" and "Hangin' with Mr. Cooper"
• His notable roles in movies include "The Mack", "The Jericho Mile" and "Heart Condition"
• As of February 2021, Roger's net worth is estimated at over $3 million.
Who is Roger E. Mosley?
Roger Earl Mosley was born in Los Angeles, California USA, on 18 December 1938 – his zodiac sign is Sagittarius and he holds American nationality. He is an actor, film writer and director, perhaps still known best for his portrayal of Theodore 'T. C.' Calvin, one of the lead characters in the action crime adventure series "Magnum, P. I.", created by Donald P. Bellisario and Glen A. Larson, and which also starred Tom Selleck and John Hillerman. It follows a private investigator working in Hawaii, and aired from 1980 to 1988, winning 10 awards including two Golden Globes while it was nominated for 32 other awards.
Early life and education
Roger was raised in Watts, Los Angeles by his mother Eloise Harris – the two lived in Imperial Courts public housing.
He hasn't spoken about his father nor any siblings, which is why Roger's believed to be an only child.
He attended a local high school at which he was mostly interested in playing sports, but given his family situation, Roger went to work to help his mother financially. He matriculated in 1956, but didn't enroll at a college, going to work various jobs in the following 13 years before launching his acting career.
Roles in TV series
Roger has now been credited with appearing in around 70 movies and TV series, and we are about to mention some of his most notable performances in this article.
He made his debut TV series appearance (uncredited) in the 1971 episode "The Shape of Nightmares" of the action crime drama "Longstreet".
The following years saw him appear in an episode or two of various series, such as the crime drama "Cannon", the mystery thriller "The Sixth Sense" and the fantasy horror "Night Gallery". His first notable performance was in the hit action drama "Starsky and Hutch" created by William Blinn, and which starred David Soul, Paul Michael Glaser and Antonio Fargas. The series follows two cops in their Ford Gran Torino busting criminals, aired from 1975 to 1979, and won four awards while it was nominated for six others, including a Golden Globe.
Roger continued making guest appearances in series, until in 1990 being cast to play the lead character Michael Kirkland in the comedy "You Take the Kids", created by Stephen Nathan and which also starred Nell Carter and Yasiin Bey; it follows the lives of Michael, his wife Nell and their four kids.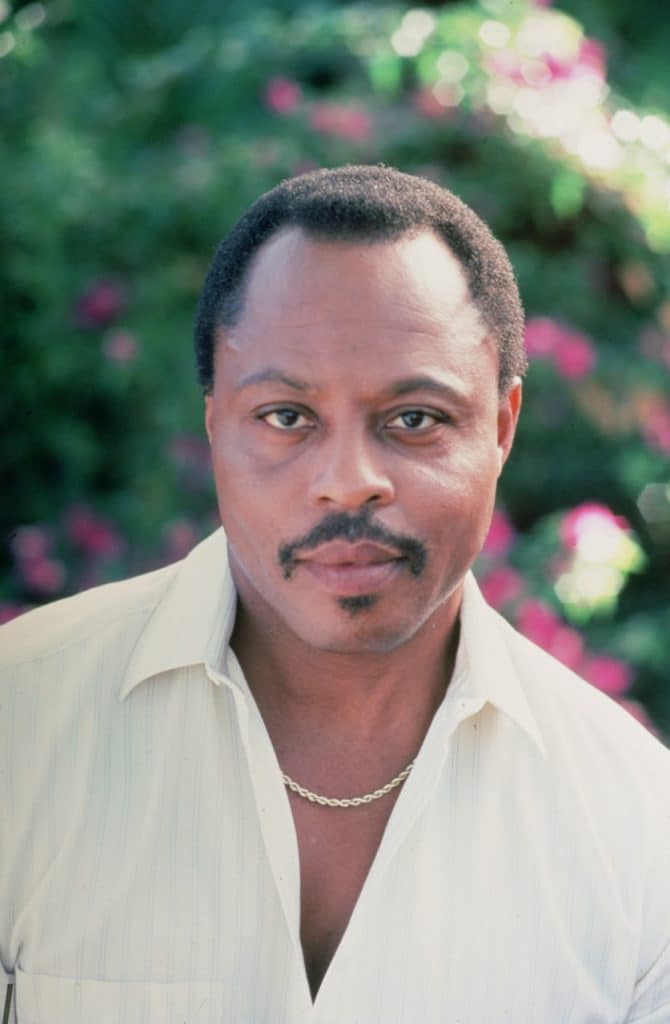 The year 1992 saw him play the supporting character Coach Ricketts in the family sports comedy "Hangin' with Mr. Cooper", and in 1999, Roger was cast to play Milton 'Milt' Johnson in the comedy "Rude Awakening", which follows the relationship between Billie Frank and Dave Parelli who are both alcoholics.
In 2010, he appeared as Grandpa Faison in the comedy "FCU: Fact Checkers Unit", and Roger then took a break from acting until 2019, when he was invited to make a guest appearance as John Booky in the episode "A Kiss Before Dying" of the action crime adventure "Magnum P. I." based on the original series from the '80s. Roger also appeared in another episode, "The Day Danger Walked In" in 2021.
Roles in movies
Roger made his debut film appearance in the 1972 comedy "The Living End", and gained recognition later that year when he played a truck driver in the action crime drama "The New Centurions", which starred George C. Scott and Stacy Keach, and follows a rookie cop who joins the police force just to make some money while attending law school; however, he soon falls for the job and loses his motivation to finish his studies.
Roger went on to appear in a couple of popular movies, such as the crime drama "The Mack", the action drama "Sweet Jesus, Preacherman" both in 1973, and the 1974 action crime drama "McQ", while the year 1979 saw him play one of the lead characters Cotton Crown in the hit sports crime drama "The Jericho Mile".
The movie was written by Patrick J. Nolan, directed by Michael Mann, also starred Peter Strauss and Richard Lawson, and follows a prisoner who has been given an opportunity to compete in the Olympic Games; the film won five awards including three Primetime Emmys.
In 1990, Roger was cast to play Captain Wendt in the crime comedy "Heart Condition" written and directed by James D. Parriott, and which starred Bob Hoskins and Denzel Washington. It follows the story of a racist cop who gets a heart transplant from a black man he hates, and who then turns into a ghost and asks the cop to help him find those who killed him.
Three of Roger's most recent roles in movies have been in the 1996 crime comedy "A Thin Line Between Love and Hate", the 1998 mystery crime drama "Letters From a Killer" and the 2000 comedy "Hammerlock".
Other credits
Roger has a single writing and directing credit – he directed the 1984 episode "Dream a Little Dream" and wrote the 1986 episode "Missing Melody" of the series "Magnum, P. I.".
He worked as a production assistant on the 1977 comedy movie "Big Time".
Roger has appeared in various TV specials, such as the 1988 "Jumble", the 2009 "The 7th Annual TV Land Awards", and the 2010 "Way Black When". He can also be seen featured in various documentaries, such as the 2001 series "I Love 1980's", the 2007 series "Biography" and the 2011 film "Mama & Me". Roger has also made a guest appearance in various talk-shows, such as "Ebony/Jet Showcase", "The New Hollywood Squares" and "The Merv Griffin Show".
Awards and nominations
He has won only a single award: a 2009 TV Land Hero Award shared with Larry Manetti and Tom Selleck for their performance in the series "Magnum, P. I.".
Wife and children
Roger is very secretive when it comes to his love life and only a few details concerning his past and present affairs are known. He married Saundra Locke on 16 July 1960 after around a year of dating. She is a non-celebrity woman and no details concerning her private life are known. Saundra gave birth to their two children in the first couple of years of their marriage, but she and Roger eventually divorced without disclosing the exact date of their split.
In 1976, Roger began living with his girlfriend Toni Laudermick and the two have been together to this day, without exchanging vows; they have a daughter together.
As of February 2021, Roger is dating his girlfriend of over four decades Toni Laudermick, he was once married, and has three children.
Hobbies and interesting facts
Roger is good friends with O. J. Simpson whom he met while playing golf. O. J. is a former star American Football player who is nowadays perhaps known best for having been tried for the murders of his ex-wife, Nicole Brown Simpson and Ron Goldman who was her close friend.
Roger is also a bit of a businessman and entrepreneur, having founded the Watts Repertory Company back in 1974.
He is a licensed private helicopter pilot, but still wasn't allowed to perform stunts in the series "Magnum P. I.", even though he portrayed a helicopter pilot!
Happy Birthday!
Roger Earl Mosley (born December 18, 1938)#the80srule #rogermosley pic.twitter.com/ueczFBxTuq

— the80srule.com (@TheEightiesRule) December 18, 2019
Roger is not much of a philanthropist as he has stated: 'My philosophy is the best way to help poor people is not to be one of them.'
He has his own favorite actors and actresses, some of whom are Mel Gibson, Robert De Niro and Meryl Streep, and a couple of his favorite movies are "Braveheart", the trilogy "The Godfather" and "Kramer vs. Kramer".
Age, height and net worth
Roger's age is 82. He has short black hair and black eyes, his height is 6ft 2ins (1.88m) and he weighs around 180lbs (82kgs).
As of February 2021, his net worth has been estimated at over $3 million.