• Bailey Chase Luetgert was born on 1 May 1972 in Chicago, Illinois.
• He is an American actor known for roles in series such as "Saving Grace", "Buffy the Vampire Slayer" and "Longmire".
• He attended Duke University and London Academy of Music and Dramatic Arts.
• He is married to Amy Wilson and they have three children.
• He has an estimated net worth of over $1 million.
Who is Bailey Chase?
Bailey Chase Luetgert was born under the zodiac sign of Taurus on 1 May 1972, in Chicago, Illinois USA. He's an American television and stage actor with 62 credits to his name, perhaps known best for his roles in the series "Saving Grace", "Buffy the Vampire Slayer" and "Longmire". In the series "Longmire", he was cast to play Deputy Branch Connaly, who was one of the main characters from first to third season. His character was the only one killed in the series, so the fans of the series wanted to know what really happened to him, and were all surprised about how the story goes. Bailey announced that he left "Longmire" on his own accord, because he wasn't satisfied with how the series was treated by A&E Network, as at the end of each season, the future of the show was always in question.
He also had an offer to start shooting for the series "Chicago P.D.", which he accepted.
Early life and education
Bailey spent most of his childhood in Barrington, Illinois, but he also lived in Naples, Florida. He was raised by his father Mike Luetgert and mother Melissa Anne Bornquist, and with his brother Christopher George Luetgert. His parents are now divorced.
Bailey attended high school in Jacksonville, and upon matriculating in 1990, he enrolled into Duke University in Durham, thanks to his football scholarship that he earned by playing as a linebacker. Bailey graduated with Bachelor's degree in psychology.
He then moved to Los Angeles, and then to London in England, where he attended the London Academy of Music and Dramatic Arts; since acting was always his dream, he wanted to pursue a career in the film industry, and in London he studied Shakespeare, and thus performed in numerous plays.
Roles in TV series
Bailey's screen acting debut was in an episode of the series "Baywatch" in 1996, followed by minor roles in series' such as "Saved by the Bell: The New Class", "Hot Line", "Step by Step", "USA High" and "Sweet Valley High". He had numerous supporting roles during the next few years, until his portrayal of the character Graham Miller in the series "Buffy the Vampire Slayer" in 1999. This action fantasy drama had 133 award nominations and 52 wins, including two Primetime Emmys.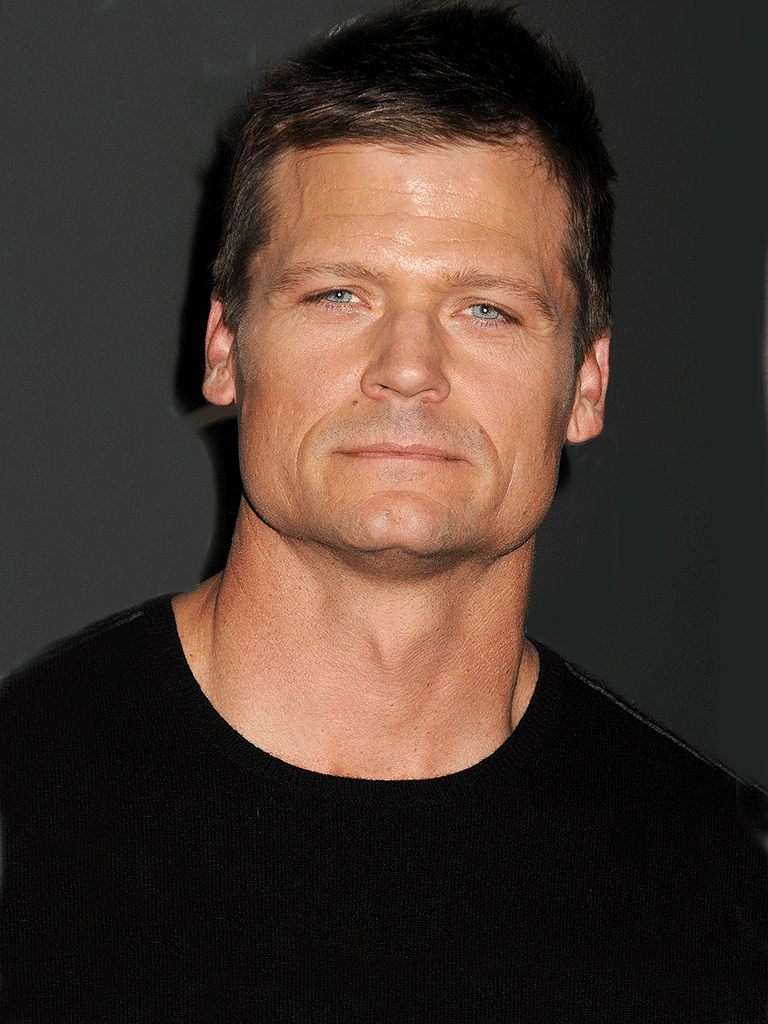 In 2003, he was cast to play Chris Hughes in the series "As the World Turns", a romantic drama about two upper class families, Stewart and Hughes, and about intrigues in their lives. The series had 456 award nominations, and won 90.
In the following years, Bailey acted in several popular series, such as "Las Vegas", "CSI: Crime Scene Investigation", "Watch Over Me", "Ugly Betty" and "Criminal Minds".
His role in the series "Saving Grace" in 2007 was significant for his career, as he acted in 46 episodes of this fantasy drama created by Nancy Miller The series had five wins and 18 award nominations, three of them for Primetime Emmys.
In 2012, he started filming for the series "Longmire", an action crime drama based on the novel of the same title, written by Craig Johnson. The series had five award nominations and four wins.
Over the next few years, Bailey acted mostly in an episode or two of various series, such as "Chicago P. D.", "Grimm", "24: Legacy", "Twin Peaks" and "Queen of the South". His most recent role was in the series "S.W.A.T" in 2020.
Roles in the movies
Bailey made his film debut in the drama "The Truth About Juliet" in 1997, and in the following year had supporting roles in the movies "Billboard Dad" and "Cosmo's Tale".
In 2000, he appeared in the thriller movie "The Stray", followed by roles in the movies "Killer Rats", "Clark, the Canadian Hockey Goalie", "Crossing Over" and "Dark Metropolis".
In 2015, he acted alongside Jennifer Lopez in the movie "The Boy Next Door", followed by his appearance in the movie "Batman vs Superman: Dawn of Justice" in 2016. In the same year, he had minor roles in short movies, such as "The Chaplain", "Tao of Surfing", "No Beast So Fierce" and "Kadence".
His most recent role was in the 2021 movie "Far More", in which he starred alongside Adrian Grenier and Selma Blair.
He was cast to play Rick McAllister in this family drama about a successful designer who returns to his hometown. This movie was a remastered version of the film "Sex, Death and Bowling", in which Bailey had the same role to play.
Love life and marriage with Amy Wilson
Bailey has been keeping his love life a secret, and has spoken only of a single woman whom he has been with. Nevertheless, there are various rumors concerning both his sexual orientation, and his love life.
It's known that he was dating his future wife for several years before they married in 2012. They met each other while hiking in Runyon Canyon Park in 1999, and started dating soon afterwards.
Merry Christmas!!
Love, The Chase's pic.twitter.com/J2zumuJf5N

— Bailey Chase (@Bailey_Chase) December 25, 2021
Bailey's dog Gauge had a very important role in the meeting of the two of them, because Amy approached to pet him, and then they struck up a conversation.
A proof of how much the dog meant to them is that they named their son after him; their son Gauge has a twin sister Maggie, they were born in 2016, while their older sister Waverly was born in 2014.
As of August 2021, the couple seems to be in a happy marriage, and enjoying their family life every day, according to the posts on Bailey's Instagram profile.
Hobbies and other interests
Bailey has a great figure thanks to his workouts at the gym for hours almost every day; he also likes hiking, horse riding and swimming.
In his spare time, he loves to watch movies with his family, or to go out for a dinner with friends.
Bailey is an animal lover, with dogs being his favorites.
He is into travelling, and his acting career has taken him to many US states, however, his favorite travel destination is still London.
He is active on social media networks such as Twitter, Instagram and Facebook. He usually posts pictures of his family, and updates about his career.
Age, height and net worth
Bailey is 49 years old, he is 6ft (1.83m) tall and weighs around 175lbs (80kgs). His eyes are blue, and he has short black hair.
As of August 2021, his net worth has been estimated at over $1 million.