• Season Hubley is an actress and singer best known for roles in "All My Children", "Lolly-Madonna XXX", "Hardcore", "Escape from New York", and "Elvis".
• She was born in 1951 in New York City and has three siblings.
• She was married twice, to Kurt Russell and David Hayball, and has one child.
• After retiring in 1999, she withdrew from public life and now resides in NYC.
• Her net worth is estimated at over $4 million.
Who is Season Hubley?
A retired actress and singer, Season Hubley, is probably still known best for her role as Angelique Voynitzheva Marick in the series "All My Children", appearing in 150 episodes as this character from 1992 to 1994. To movie lovers, Season is known for her roles in "Lolly-Madonna XXX", "Hardcore", and "Escape from New York", among others.
After she retired, people wanted to know what happened, why she left acting, and what she's doing today, so if you're interested in the life and career of this celebrity, keep on reading.
Early life, family, and education
Born Susan Brooks Hubley under the zodiac sign of Pisces on 14 March 1951, she will soon celebrate her 72nd birthday. Born and raised in New York City USA, nicknamed 'Season' by her parents, Julia and Grant, she decided to use this as her stage name.
Her father was a writer and entrepreneur, and her mother was a housewife. Season has two sisters, namely Julie and Sara, whose occupations are unrevealed, but their brother, Whip, is also an actor who had some notable roles in the late '80s, including in the movies "Russkies" and "Top Gun", but now he acts in a local theatre.
Let's get back on tSason; from an early age, Season wanted to become famous. She loved to sing and perform, and upon matriculating from high school in 1969, she didn't go to college but began auditioning.
Roles in movies
Season made her acting debut starring as Bobby Jo in the 1972 TV movie "Bobby Jo and the Good Time Band". In the following year, she was cast to play what was her breakthrough role, as Roonie Gill in the action crime-drama "Lolly-Madonna XXX", based on the novel "The Lolly-Madonna War" by Sue Grafton. It also starred Rod Steiger, Jeff Bridges and Robert Ryan, in the story of a young woman who was passing through rural Tennessee, and accidentally becomes embroiled in a rivalry between two local clans,.
Season was next cast to play her first lead role as Desdemona in "Catch My Soul" (1974), and later that year, she starred in the TV movie "The Healers", followed by her role in "SST: Death Flight" in 1977.
Most critics agree that Season's most notable movie role was her portrayal of Priscilla Presley in the 1979 TV movie "Elvis", a biographical drama about the famous Elvis Presley, starring Kurt Russell, which was nominated for three Primetime Emmys.
Season Hubley's shirts in Hardcore pic.twitter.com/f6MtcGZu7p

— Molly Lambert 🦔 (@mollylambert) June 23, 2020
Also in 1979, Season returned on the big screen starring as Niki in the crime drama "Hardcore", opposite Peter Boyle and George C. Scott, which followed the story of a teenage girl who's run away from her conservative father, a Midwest businessman, and he finds her in California making porno movies. The movie had five award nominations, and the audience rated it 7.0/10.
The early '80s saw Season in "Escape from New York", also starring Kurt Russell, written and directed by John Carpenter, which was nominated for the Academy of Science Fiction, Fantasy & Horror Films, USA Saturn Award for Best Science-Fiction Film in 1982.
She followed with her lead role as Princess in "Vice Squad" (1982), an action crime drama about a single mother who works as a prostitute, under her professional name Princess; although the movie had no nominations, it was well-rated by the audience.
Next, she was seen as Molly in "A Caribbean Mystery" (1983) before her role in the 1984 TV movie "London and Davis in New York". In the following years, Season mostly co-starred in TV movies, returning to the big screen as Heather Todd in the 1987 horror "Tomorrow's a Killer", followed later that year by her uncredited role in "Steele Justice".
The '90s also saw Season co-starring in "Total Exposure" (1991) and "Kiss the Sky" (1998) before she retired in 1999.
Roles in series
Season made her first television series appearance as Princess Jennie in an episode of the series "The Partridge Family" in 1972. In the following years, she mostly guest starred in numerous hit series, including "Kung Fu" (1974), "Starsky and Hutch" (1977), "Fox Mystery Theater" (1984), and "Alfred Hitchcock Presents" (1985).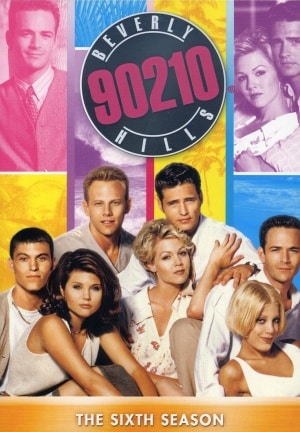 As mentioned, in 1992 she landed the role of Angelique in the series "All My Children", starring Susan Lucci, David Canary, and Michael E. Knight, which began airing in 1970, had 575 award nominations and won 192, including one Primetime Emmy.
After her role in this series, Season made an appearance as Ms. Evans in an episode of the series "Beverly Hills, 90210" in 1998, and her last television appearance was her guest role as Sarah Gorban in an episode of the series "Flipper" in 1999.
Love life, divorce, and children
Season was the subject of numerous rumors about her love life as a result of her film roles, and was romantically linked to a number of men in the entertainment industry. People often think of her as an 'easy to get' woman, but the truth is that she had only one relationship before marrying her first husband.
Back in 1974, she dated David Carradine, the late American actor, known as the star of the series "Kung Fu"; their relationship lasted just a few months.
Season met her first future husband, Kurt Russell, on the set of the movie "Elvis", and the two soon after began their relationship which blossomed into marriage. Season and Kurt married on 17 March 1979, and their son Boston was born on 16 February 1980. Season and Kurt divorced in May 1983 – Boston lived with his mother. When he grew-up, he briefly worked as an additional crew member, and is now a movie production assistant, but Boston prefers to keep his life away from the spotlight.
In 1992, Season married David Hayball, a cameraman who worked for the popular series "The Shield", but they divorced after two years of marriage.
As of early 2023, it is assumed that Season is single, she was married twice, and has one child.
What is she doing now?
After she retired from acting, Season completely withdrew from public life. She has no social media accounts, and she refuses to give any interviews. It is hard to find more information about her current life, but it's known that she resides in her home in New York City.
Season publicly announced in October 2022 that she would no longer be accepting autograph requests.
Net worth
Although Season didn't achieve huge success like some of her colleagues who also started their careers in the '70s, she certainly left her mark on the Hollywood starry sky. According to sources, her salary was between $300,000-800,000, depending on the role.
As of early 2023, her net worth has been estimated at over $4 million.