• Born in Sault Ste. Marie, Michigan USA in 1952
• Family includes parents of Irish descent and 10 siblings, including actor Thomas Anthony Quinn
• Acting career includes roles in TV series such as "Lost" and "Falling Skies", plus movies such as "Heaven's Gate" and "The Stepfather"
• Married Lori O'Quinn in 1979, divorced in 2012; currently in a relationship with writer Kate Baldwin
• Enjoys playing the guitar, swimming, biking, and hiking; animal lover who supports local animal shelters
Who is Terry O'Quinn?
Terry O'Quinn was born under the zodiac sign of Cancer, on 15 July 1952, in Sault Ste. Marie, Michigan USA; he holds an American nationality. Terry is an actor, perhaps mostly known for his portrayal of John Locke/The Man in Black in the series "Lost". This adventure fantasy drama created by Jeffrey Lieber, Damon Lindelof and J.J. Abrams, had 398 award nominations and won 113, including 10 Primetime Emmys. For playing John Locke, Terry won an Academy of Science Fiction, Fantasy & Horror Films Saturn Award for Best Supporting Actor on Television in 2006, and a Primetime Emmy Award for Outstanding Supporting Actor in a Drama Series in 2007. Terry  has 122 credits to his name, 25 award nominations and six wins.
Early life and education
Terry was raised by his Irish parents in Newberry, Michigan alongside his ten siblings. One of his brothers, Thomas Anthony Quinn is also an actor, known for his role in the movie "The Burden of Proof". There is no information about Terry's parents and other siblings, except they are a modest Roman Catholic family.
Terry attended a local high school, and upon matriculating in 1970, he enrolled into Central Michigan University in Mount Pleasant, and then in the following years attended the University of Iowa.
He had an interest in acting, but he also had other talents, as he was the writer and director of the musical play "Orchestrina", during his studies at Central Michigan University.
At this point, Terry changed his real name Quinn into his artistic name, because there was already a registered actor under that name.
Roles in TV series
Terry's debut on television was in 1981, when he appeared in an episode of the series "The Doctors", followed by his supporting roles in several series, such as "Tales of the Unexpected", "ABC Afterschool Specials", "Miami Vice", and "The Twilight Zone", until 1996 when he started filming for the series "Millennium". He was cast to play Peter Watts in this crime horror drama created by Chris Carter, and appeared in 41 episodes. The series had 31 award nominations and won six awards, including two Primetime Emmys.
In 1999, he portrayed General Omar Santiago in the series "Harsh Realm", an action mystery drama about soldiers trapped in a virtual reality war game, which was followed by his roles in the series' "JAG", "Alias" and "The West Wing".
The significant role for Terry was his appearance in the series "Lost" in 2004; he was featured in all six seasons of this worldwide popular series.
In 2012, he was cast to play Arthur Manchester in the series "Falling Skies", and in the following years he acted in the series "Gang Related", "Full Circle", "Secret and Lies", "Patriot", and"666 Park Avenue". His most recent role was in the series "FBI: Most Wanted", cast to play Byron LaCroix in this action crime drama, created by Rene Balcer.
Terry is also a voice actor, as he's lent his voice to Captain Krieger in the animated series "Family of Orphans", a comedy crime drama created by Steve Conrad. The premiere of the series should be on 13 September 2021.
Roles in movies
In 1980, Terry appeared in the television movie "F.D.R.: The Last Year", marking his film debut, and in the same year appeared in the movie "Heaven's Gate". He was then cast in the 1984 movie "Places in the Heart", followed by the 1985 movie "Right to Kill", directed by John Erman, based on a true story about two teenagers from Wyoming who kill their father. In the same year, Terry portrayed Sheriff Joe Haller in the movie "Silver Bullet", acting alongside Everett McGill, Gary Busey and Corey Haim.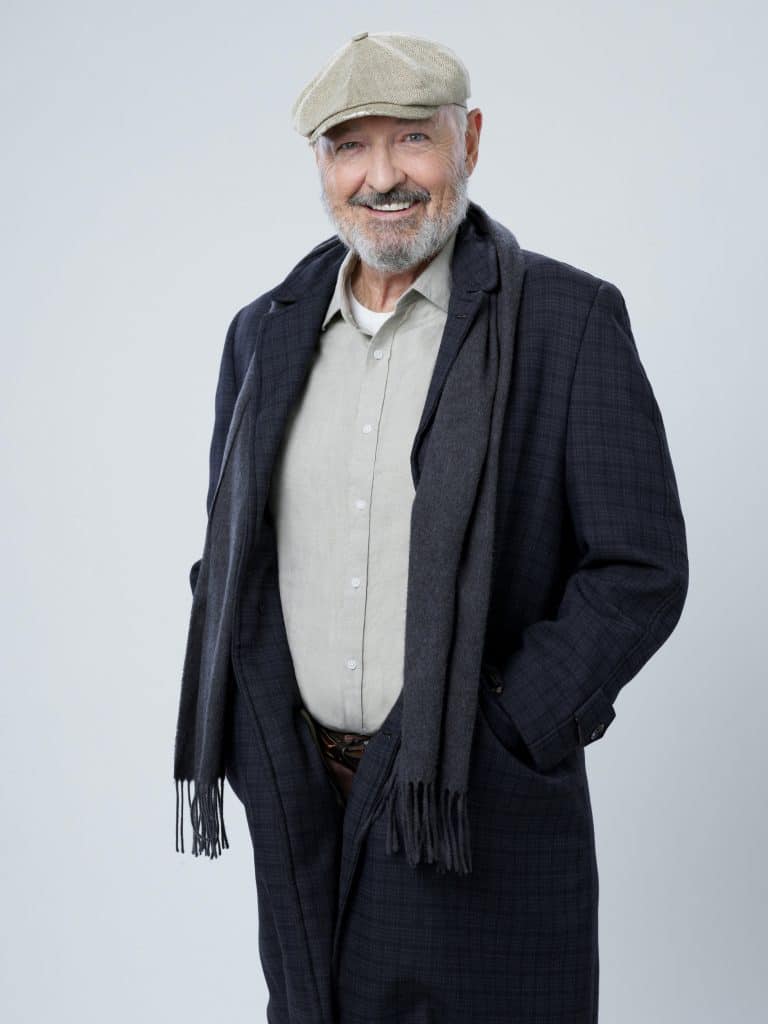 Over the next few years Terry had numerous supporting roles in movies, until he starred in the film "The Stepfather", in which he was cast to play Jerry Blake, a serial killer who killed his entire family; for his performance, in 1988 Terry was nominated for a Saturn Award for Best Actor, as well as for an Independent Spirit Award.
In 1989, a sequel of the first movie was released, entitled "Stepfather II: Make Room for Daddy", which wasn't as successful as the original.
In the following years, Terry had numerous supporting and minor roles in movies, such as the "Hometown Legend ", "The Locket" and "Hallelujah"; his most recent role was in 2015, in the TV movie "The Adversaries" .
Love life family
Terry O'Quinn has always been surrounded by beautiful women, so there are various rumors about his love life and relationships. He hasn't addressed any of these rumors, nor has any evidence been provided to support any of them.
Terry and Lori met while he was learning to ride horses, and was preparing for his role in the movie "Heaven's Gate". It seems as it was love at first sight, as they married not long after they met, in November 1979 in Maryland, where they have spent most of their lives, with their two sons, Oliver born in 1984, and Hunter a year later; who are both actors, too. Hunter acted alongside his father in an episode of the series "Lost", while Oliver is mostly known for his appearance in "The Anna Nicole Show".
They all lived in Maryland for almost 25 years, until in 2005 when they sold their house, and moved to Hawaii, where the series "Lost" was filmed.
In 2012, Terry and Lori divorced, and it seems that the reason for the divorce was his affair with the writer Kate Baldwin. The two initially denied this, but after a while Terry and Kate revealed their relationship. As of August 2021, the couple is still together, and seems to be very happy, according to pictures which Terry has posted onto his Instagram profile.
Hobbies and other interests
One of Terry's favorite hobbies is playing the guitar, and singing with his friends and family. He also enjoys swimming, biking and hiking.
He is an animal lover, with cats being his favorites; he and his girlfriend Kate have several pet cats. Terry also supports local animal shelters, by posting pictures of animals that need a home onto his Instagram account.
He loves to travel, however, as he has said in one of his interviews, he is happiest at his home in Baltimore County, Maryland, where he's now living with Kate.
Age, height, net worth
Terry is 69 years old, he is 6ft (1.82m) tall, and weighs around 189lbs (86kgs). He has blue eyes and is bald.
As of August 2021, his net worth has been estimated at close to $8 million.