Who is Yannick Bisson?
Canadian actor Yannick Denis Bisson was born of British and French descent in Montreal, Quebec, Canada, on 16 May 1969, meaning that his zodiac sign's Taurus. He's appeared in over 80 movies and TV series, and is probably known best for playing the lead character Detective William Murdoch in all 257 episodes of the crime series "Murdoch Mysteries", created by Cal Coons and Alexandra Zarowny, and which also stars Helene Joy and Thomas Craig. Set around 1900, the series follows William as he's using various forensic techniques to catch murderers, it's been airing since 2008 and has won 12 of its 111 award nominations.
Yannick's still highly active in the film industry, and is still shooting for "Murdoch Mysteries".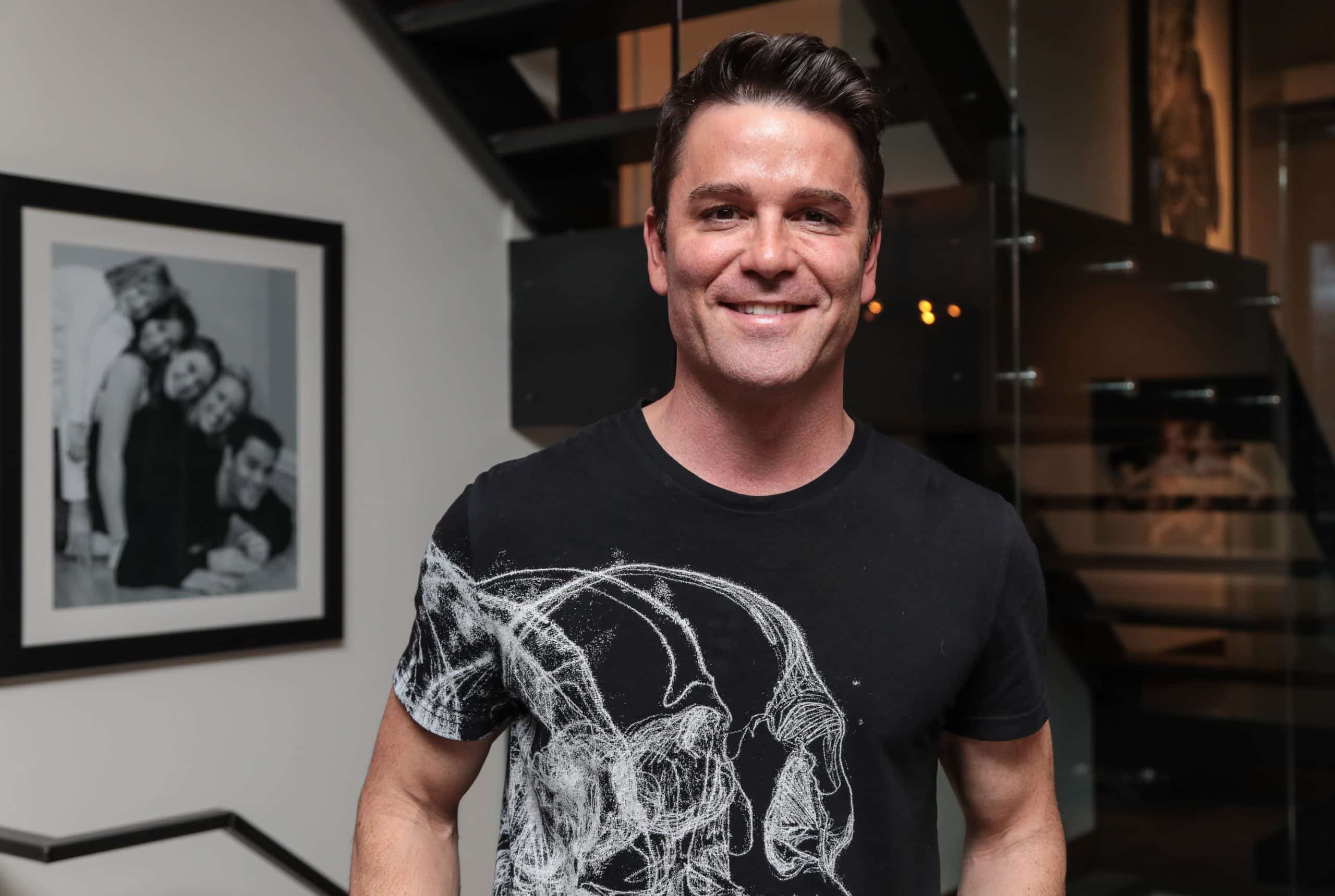 Education and early life
Yannick was raised in Montreal alongside his sister Tania Lapointe, by their parents whose names and professions remain undisclosed, but Yannick's revealed that his father was supportive of his dream to pursue acting, and that he persuaded him to attend an audition for child actors.
Yannick was 15 when he made his debut film appearance, playing Spear Kozak in the 1984 sports drama "Hockey Night", and he's since been active in the film industry. He studied at a local high school in Montreal and played several sports during his four years there, including ice hockey and soccer.
Yannick matriculated in 1987, and then continued pursuing an acting career, rather than a college degree.
Roles in movies
Yannick appeared in several not-so-successful movies in the '80s, such as the 1986 drama "Brothers by Choice", the 1987 drama "First Offender" and the 1989 drama "The Rookies", and only began attracting attention in 1994, when he played Greg Gale in the mystery thriller "The Forget-Me-Not Murders", directed by Robert Iscove, and which starred Richard Crenna, Tyne Daly and Cliff Gorman; it follows a detective as he's trying to catch a serial killer.
Some of Yannick's roles in the remainder of the '90s were in the 1995 comedy "Young at Heart", and in 1999 the action science fiction "Velocity Trap" and the romantic family comedy "Genius".
In 2004, he played James 'Jay' Corina in the romantic comedy "I Do (But I Don't)", directed by Kelly Makin, and which starred Denise Richards, Dean Cain and Karen Cliche; it follows a divorced wedding planner who's fallen in love with a groom-to-be. Some of Yannick's following roles were in the 2006 drama "The Secrets of Comfort House", the 2007 family drama "Roxy Hunter and the Mystery of the Moody Ghost", and the 2009 crime mystery "Too Late to Say Goodbye".
The year 2016 saw him play Cahoon, one of the main characters in the romantic comedy "Year by the Sea", directed by Alexander Janko, and which also starred Karen Allen and Celia Imrie. It tells the story of a wife and mother who's trying to 'set herself free', and the film won 18 of its 21 award nominations.
Yannick's three most recent film roles have been in the horror "Anything for Jackson" and the  crime action mystery "A Perfect Plan" both in 2020, and the 2022 romantic comedy "Baking All the Way".
Roles in TV series
Yannick's debut TV series role was playing Car Rental Attendant in the 1986 episode "Mailman" of the adventure comedy "Adderly", then in 1988, he portrayed Mark Randall in all 13 episodes of the sports comedy "Learning the Ropes", starring alongside Steve Williams and Lyle Alzado; it follows a school teacher who's also a professional wrestler.
From 1994 through 1997, Yannick starred as Joey Barrett in the crime mystery comedy "High Tide", created by Jeff Franklin and Steve Waterman, and which also starred Rick Springfield and Julie Cialini. The series tells the story of two brothers who do various, often dangerous jobs to financially support themselves. Yannick appeared in an episode of various other series in the '90s, including the action fantasy "Matrix", the horror thriller "The Hidden Room", and the fantasy mystery adventure "Relic Hunter".
From 2002 through 2005, he played the main character Jack Hudson in the crime mystery "Sue Thomas: F. B. Eye", created by Dave Alan Johnson and Gary R. Johnson, and which also starred Deanne Bray and Rick Peters. The series follows a deaf woman who's working for the FBI, and it won four of its six award nominations.
Yannick's since appeared in only a couple of TV series, and his three most recent roles have been in 60 episodes of the comedy "The Adventures of Napkin Man" from 2013 through 2017, five episodes of the crime drama "Aurora Teagarden Mysteries" from 2016 through 2018, and 10 episodes of the 2020 mystery thriller "The Secret Diaries of Detective Murdoch".
Other credits
Yannick produced 14 episodes of the 2017 comedy series "The Adventures of Napkin Man", nine episodes of the 2020 mystery thriller series "The Secret Diaries of Detective Murdoch", and since 2014, 125 episodes of the crime series "Murdoch Mysteries".
Some of his recent talk-show appearances have been in "Film Detectives", "Questionable Taste" and "BriouxTV: The Podcast".
Awards and nominations
Yannick won two Canadian Screen Awards in 2015 and 2018, for his performance in "The Adventures of Napkin Man" and "Murdoch Mysteries", respectively, and he also won a 2016 Best Actors Film Festival Award for Best Ensemble, for his and his colleagues' performance in "Year by the Sea", and a 2017 ACTRA Toronto Award of Excellence.
Love life and wife
Yannick met his future wife, Canadian former fitness instructor, and author and TV content creator Chantal Craig while they were attending the same high school, and they exchanged vows in 1990 in front of more than 200 of their friends and family members.
Chantal's given birth to their three daughters, Brianna, Dominique and Mikaela; the latter launched her acting career in 2014, and has since appeared in six movies and TV series, including in three episodes of the series "Murdoch Mysteries".
Chantal's today writing for the "Zoomer Magazine", and is the owner of the marina Shantilly's Place located in Kawartha Lakes, Ontario.
Yannick hasn't spoken about other girls whom he's maybe dated, he's married to Chantal Craig as of January 2023, and they have three daughters together.
Interesting facts and hobbies
Yannick appeared in many commercials and did a bit of modelling work prior to launching his acting career.
All three of his daughters have appeared in at least one episode of the series "Murdoch Mysteries".
Yannick splits his time between Los Angeles, California and Toronto.
Yannick's followed by more than 65,000 people on Instagram, and has posted over 1,100 pictures and videos onto the network.
He loves to cycle, making it one of his favorite hobbies.
Yannick's a lover of animals, and has featured his pet dog Gracie in some of his Instagram pictures and videos.
His favorite actors are Benedict Cumberbatch and Eddie Redmayne, and some of his favorite movies include "The Power of the Dog", "Brexit" and "Doctor Strange in the Multiverse of Madness".
Height, eyes and wealth
Yannick's age is 53. He has brown eyes and black hair, is 5ft 9ins (1.75m) tall and weighs about 160lbs (72kgs).
Yannick's net worth's been estimated at over $5 million, as of January 2023.