• YuB is an American YouTube star with over a million subscribers
• He uploads funny gameplay videos of various video games
• His real name is Dylan Parker Russell and he was born in Dallas, Texas USA in 1987
• His net worth is estimated to be around $2.2 million
• He is an avid animal lover, spends time with family and enjoys gaming consoles and Nintendo 3DS
Who is YouTuber YuB?
YuB is an American YouTube star, who has achieved success by uploading funny gameplay videos of such video games as "Pub G", "Far Cry", "Trap Adventure", among other games on his official YouTube channel, on which he already has a million subscribers.
YuB Biography: Age, Childhood, and Education
YuB's real name is Dylan Parker Russell and he was born on 29 June 1987 under the Cancer zodiac sign, in Dallas, Texas USA. He hasn't spoken about his early life, nor shared the names of his parents.
YuB is quite mysterious, as he hasn't talked about his educational background either.
Career Beginnings
YuB's career started in the mid- 2000s, at that time making daily vlogs, rather than gameplay videos, as he didn't have the latter in mind at the time. His first video, "New Shoes Session", showcases him and his friends doing skateboard tricks, and he continued on, making videos related to his unsuccessful efforts as a skateboarder. He started making various videos, including sharing his musical talents, but all these failed to make any impact on his popularity.
However, after a couple of years, YuB became interested in playing video games and as the gaming community began to improve, he began up-loading gameplay videos of such games as "Call of Duty", "Condemned: Criminal Origins", "Shadow Warrior" and others.
Rise to Prominence
Gradually, these new videos were making YuB rather popular, and the number of his subscribers started increasing vastly. New gameplay videos followed, alongside new games, and with his loud and funny commentary, YuB was slowly turning into a star.
Since then, he has continued with games-related content, however, he also started making reaction videos on a number of topics, such as "My Reaction to Ubisoft's game Preview", and "Forcing Myself to Watch sad Roblox Movie", among others. further contributing to his popularity.
He currently has more than a million subscribers, and his videos have been viewed more than 345 million times; some of his most popular include "Gaster Returns! Don't Forget", which has been viewed more than 5.5 million times, then "Super Undertale maker 2", with more than 3.7 million views, "Yeet the Baby", which has been watched over 3.5 million times, and "Mario, Put the Shotgun Down", which has over 3.3 million views, among numerous other videos that have only increased his wealth.
The Second Channel
In addition to his original channel on which he uploads his main content, YuB has also launched his second channel YuB 2, on which he has over 65,000 subscribers, while his videos have already been viewed more than two million times in total. On this channel, he mainly uploads meme videos and unedited gameplay videos of various games.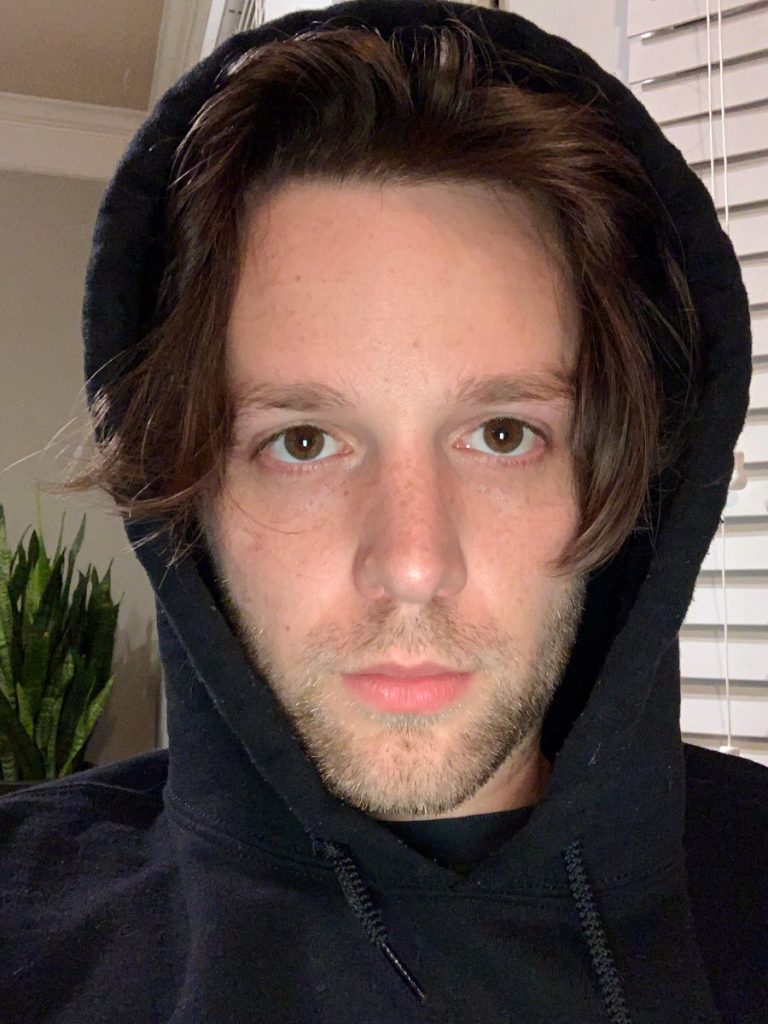 Some of the most popular include "Everyone is Here Meme Green Screen", which has over 185,000 view times, then "Dad Battle Rock Version- Friday Night Funkin' Cover Song", which has been viewed more than 130,000 times, and the "Violence is the Answer (the musical)" with over 115,000 views, among numerous other videos that have increased his popularity and wealth.
Personal Life, Dating, Girlfriend, Single?
YuB has rarely spoken about his personal life, but back in 2016, he shared a video in which he plays a video game with his then-girlfriend, Megan Melcher.
Since then, she has become his wife and the two are parents of a child, Jude Oliver.
Net Worth
As of mid- 2021, YuB's net worth has been estimated to be around $2.2 million, earned through his successful career as an online content creator, active for more than 15 years.
Appearance and Vital Statistics
This prominent YouTuber has light brown hair and dark brown eyes.
His height, weight and other vital statistics are unknown, but he maintains a fit figure, despite spending so much time in front of a screen playing various video games.
Hobbies, Interests, and Trivia
YuB has several other interests; he's continued to perform skateboarding stunts, nor did he quit his music career and has continued to play with his band as a drummer. Although he didn't quit playing and skateboarding, he did quit his job for YouTube, a moment in his life of which he is most proud.
He is an avid animal lover and owns a pet dog, a mixed breed between a golden retriever and a poodle, which he calls Goldendoodle.
He spends a lot of time with his family, often out and about with his child, exploring the area around the house, but also taking his wife and child to various destinations.
He is a great fan of various gaming consoles – Nintendo 3DS is his favorite one. He has several favorite games, though he didn't even think about playing video games up until the gaming community on YouTube started to grow.