• Brandon Farris is an American comedian and YouTube star with over 3 million subscribers
• Born in 1991 in Arkansas, USA, to entrepreneur Larry Farris and designer Dena Danielle Farris
• Started his online career in 2013 by setting up his YouTube account
• Mix of daily vlogs and comedy skits attracted new subscribers, reaching 3.2 million in no time
• Currently lives in Citrus Heights, California USA with his partner Maria Gloria and her daughter Autumn; net worth estimated at around $3.5 million
Who is Brandon Farris?
Brandon Farris is an American comedian and YouTube star, who has achieved fame by uploading countless funny videos, in addition to daily vlogs onto his YouTube channel, on which he has more than three million subscribers.
Early Life, Parents, Siblings, and Education
Brandon Farris was born on 5 June 1991, under the Gemini zodiac sign, in Arkansas, USA. He is the son of Larry Farris, an entrepreneur, and his wife Dena Danielle Farris, who is a professional designer, and has her own studio. He has a sister whose name is Morgan Arreola.
He finished local high school in his hometown and hasn't talked more about his educational background.
Career Beginnings
Brandon wanted to become a comedian and actor from an early age; he started his online career in 2013 when he set up his YouTube account. His first video was a compilation of his guitar skills recorded in a bar in Clarksville, Arkansas, where he would occasionally play for tips. The video has only recently become popular as Brandon's fame increased, and it now has over 110,000 views.
His next video was a short comedy skit entitled "The Creepiest Dance You'll Ever See!!!". The end of the year he returned with a musical session in the video entitled "Jingle Bells Like You've Never Heard Before!". After the New Year celebration, Brandon started more frequently uploading new videos, making funny videos, such as "Worst Superpowers Ever!!!". New videos followed, which only brought new subscribers and in no time he reached his first million subscribers.
Rise to Prominence
With a mix of daily vlogs and comedy skits, he was able to attract new subscribers almost daily, and from a million he soared to 3.2 million subscribers in no time.
He began with a different series of videos, such as parodies, challenges, then "Google Translates", which is vastly popular among the crowd all over the world. His videos have now been viewed more than 660 million times – some of his most popular videos include "Life Hacks Every Woman Should Know!", with more than eight million views, then "Hilarious 5 Minute Crafts!", which has just under eight million views, and "Eating a Zebra Tarantula!", with more than 7.5 million views, among numerous other videos that have only increased his popularity.
In addition to YouTube, Brandon is active on Facebook and Instagram, with millions of followers on both of these social media platforms.
Where Does Brandon Farris Live?
Brandon grew up in the state of Arkansas and has never mentioned the city, town or area which he's from, but he moved long ago from the state, and is currently settled in Sacramento County, in the city of Citrus Heights, California USA.
Personal Life, Dating, Wife, Married?
When it comes to his love life, many questions have surfaced since he achieved world fame. There was a time when it was thought that Brandon was gay, when he posted the video "I'm a Homophobic's Nightmare", in which he talked about joking with a colleague that he's gay. However, he isn't gay and it was just a ruse to prevent discrimination against homosexuals.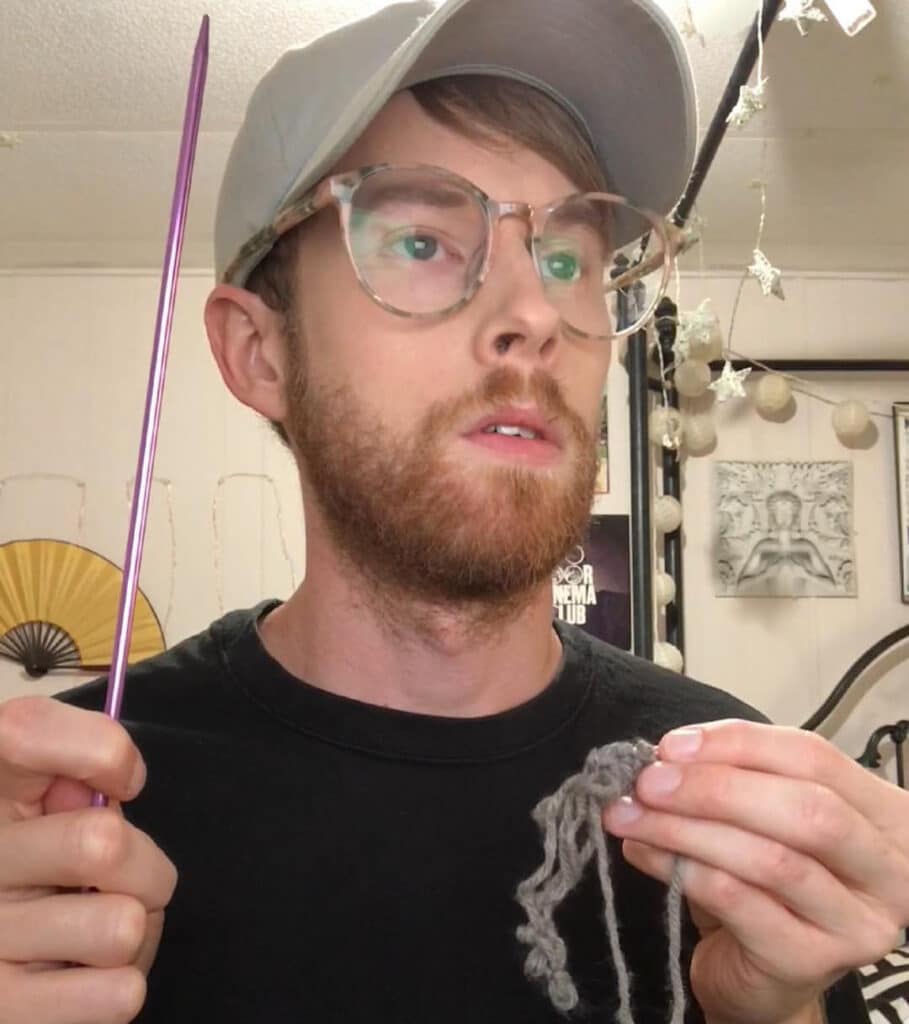 Brandon is in a relationship with the Instagram model Maria Gloria, who was born on 11 January 1994. The couple met back in 2018 at a café in Alaska. At the time, Maria was married but had problems in their marriage, and the two met again in Maryland. Eventually, Maria divorced and the third time Brandon and Maria met, they started a romance and have been living together.
Does Brandon Farris Have a Daughter?
Brandon doesn't have a biological daughter, but his girlfriend does – her name is Autumn Gloria, and she is somewhere between seven and nine years old. Brandon treats her like his own, and they've developed a real father-daughter-like relationship.
Also, Maria is now pregnant, having recently uploaded a picture on Instagram that shows her condition.
Net Worth
As of mid- 2021, Brandon Farris's net worth has been estimated at around $3.5 million, earned through his successful career as an online content creator; according to reports, he earns over $2 million a year from his YouTube content. In addition, he sells his own merchandise, which includes t-shirts, hoodies, and other items, which has also contributed to his wealth.
Appearance and Vital Statistics
This successful YouTuber stands at a height of 5ft 11ins (1.8m), with blonde hair and blonde eyes, while he weighs approximately 143lbs (65kgs), with vital statistics of 38-30-37, and his biceps size is 10.
Facts, Trivia, Hobbies
Once he moved away from his hometown, Brandon set Los Angeles as his final destination, but lived in his car as he didn't have enough money to pay rent, and didn't want to work two jobs to pay it.
He's a foodie and likes exploring different cuisines; most recently he made a video about Ukrainian snacks.
He loves to travel and trying out new things, which he's showcased in his videos.
Brandon is an animal lover and has a pet cat named Zelda and a dog named Link.
He loves watching movies, and has listed the apocalyptic thriller drama "2012" as his favorite film.
Before his YouTube career took a swing, he was working in a café and even sold Pokemon cards on eBay.