• Beth Toussaint is a retired American actress known for roles in Dallas and Star Trek: The Next Generation
• She is currently living in California with her husband and their daughter
• She attended Pleasant Hill High School and Duke University and also studied acting at Brian Reese Studios
• She was a model before becoming an actress and has appeared in over 30 film and TV titles
• Her husband is actor Jack Coleman, who is a sixth-generation descendant of Benjamin Franklin, and has appeared in Dynasty, Heroes, The Office and more
Who is Beth Toussaint?
Beth Toussaint is a retired American actress, who is perhaps still best known as Tracey Lawton in the TV series "Dallas" (1988-1989), and for her role as Ishara Yar in the TV series "Star Trek: The Next Generation" (1990), in addition to several other roles that she's secured over the course of her career.
Where is Beth Toussaint Today?
Beth's last on-screen appearance was in 2006, when she guest-starred as Hope Adams Wilson in the soap opera "The Young and the Restless". Since then, she's been focused on her personal life, and enjoys living in California with her husband and their daughter.
Most recently, she uploaded a picture of herself with her husband on their wedding day 25 years ago, reminiscing on their love and life together.
Beth Toussaint Bio: Age, Childhood, and Education
Elizabeth Janine Toussaint was born on 25 September 1962 under the Libra zodiac sign, in Pleasant Hill, California USA. She grew up in her hometown in a family of five siblings, and one of her brothers is writer, commentator, playwright, author, and theatre critic David Toussaint. The daughter of Maynard Toussaint and his wife Leona, Beth attended Pleasant Hills High School, and during her high school years, she showcased his athletic skills as she was a member of the school's track team.
After matriculation, Beth enrolled at Duke University, but there's no information on whether she graduated or not. However, she studied acting at Brian Reese Studios, and under the acting coaches Lilyan Chauvin and Diana Bellamy.
Career Beginnings
Before making her acting debut, Beth was a model. She appeared in several music videos, including for songs "She Don't Know Me" performed by Bon Jovi, and "Like a Rock" by Bob Seger.
Beth made her acting debut in 1987, as Shelly in the horror film "Berserker", and was the next year selected for a minor role in the action horror-comedy film "Dead Heat", starring Treat Williams, Joe Piscopo and Lindsay Frost.
Rise to Prominence
However, it was also in 1988 that she secured her most prominent role in her career, as Tracey Lawton in the CBS primetime soap opera "Dallas", joining such greats as Larry Hagman, Patrick Duffy and Linda Gray, among other stars of the series.
Beth continued her career with guest roles in such TV series as "Growing Pains", then "Star Trek: The Next Generation", for which she received huge praise, while she also guest-starred in "MacGyver" and "21 Jump Street".
In 1994 she joined Mira Furlan and others for a guest role in the Primetime Emmy Award-winning action-adventure drama series "Babylon 5", and the same year co-starred in the sci-fi action film "Project Shadowchaser II", next to Frank Zagarino and Bryan Genesse.
Beth worked on several other successful projects before the end of the '90s, including the role of Veronica Koslowski in the primetime soap opera "Savannah" (1996-1997), and the lead role in the action-thriller film "HiJack", alongside Jeff Fahey and Ernie Hudson.
She retire in the mid- 2000s, but before she announced it, Beth had a voice role in the popular horror-comedy film "Scream 3", and also co-starred with Christian Lambert in the sci-fi action film "Fortress 2", both in 2000. Furthermore, she had a minor role in the film "Red Eye" in 2005.
Personal Life, Marriage, Husband, Children
When it comes to her personal life, Beth has been married to American actor Jack Coleman since 1996.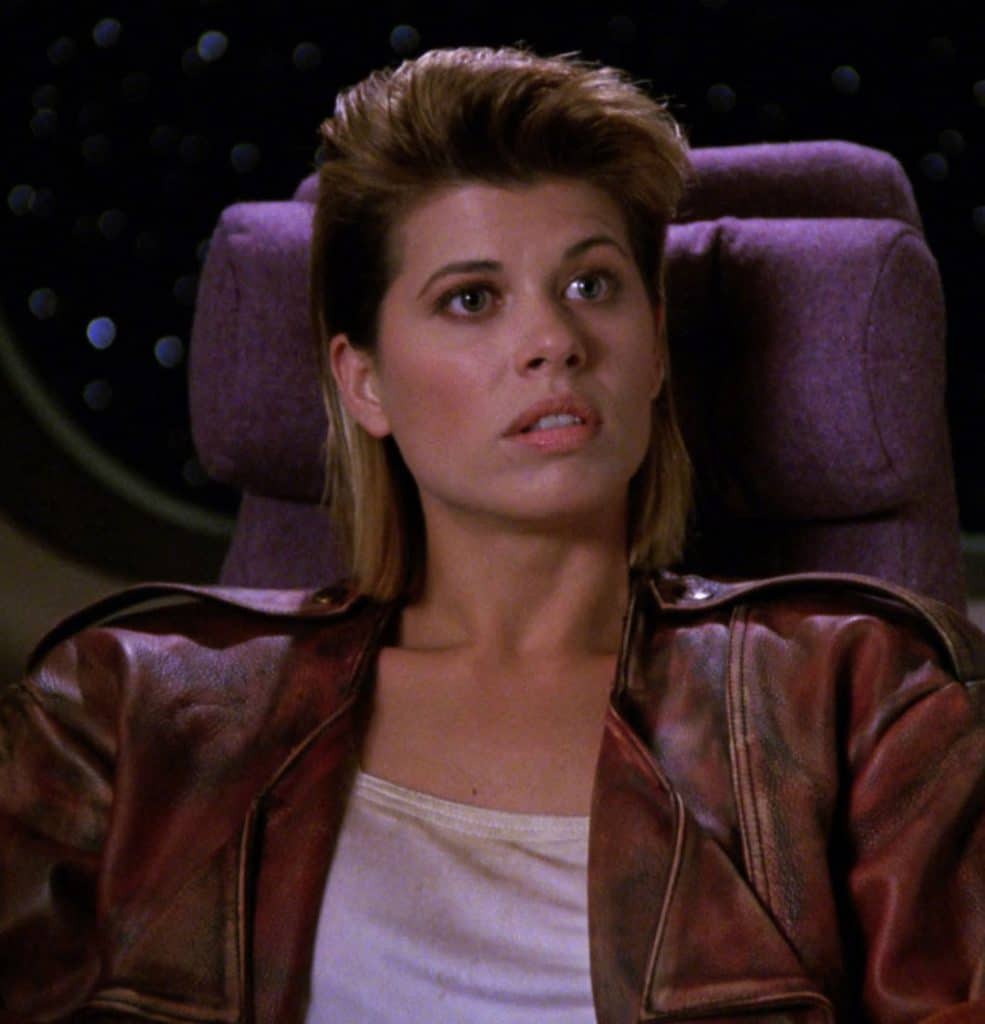 The couple has a daughter together – Tess, born in 1999.
Net Worth
As of mid- 2021, Beth Toussaint's net worth has been estimated to be around $2 million, earned largely through her successful career as an actress, during which she appeared in more than 30 film and TV titles, all of which have added to her wealth.
Appearance and Vital Statistics
This prominent actress and model has blonde hair and brown eyes. She stands at a height of 5ft 9ins (1.75m), weighs approximately 137lbs (62kgs), while her vital statistics are 34-25-35, bra size 38B.
Beth Toussaint's Husband, Jack Coleman Short Bio
Born John MacDonald Coleman on 21 February 1958, in Easton, Pennsylvania USA, he is a sixth-generation descendant of Benjamin Franklin, one of the Founding Fathers of the USA. The son of John Coleman and Agnes Agar Coleman, his maternal grandfather is Herbert Agar, who won the Pulitzer Prize for History in 1934 for the book "The People's Choice". Jack is also a remote descendant of the old Earls of Orkney and the ancient Kings of Scotland.
He attended Solebury School and later Duke University, and after graduation went on to enroll in the National Theater Institute at the Eugene O'Neill Theater Center.
Best known for his television roles, Jack started his career as Jake Kostichek in the soap opera "Days of Our Lives" (1981-1982). Next, he was selected to play one of the first openly gay characters in American television, Steven Carrington in the soap opera "Dynasty". He joined the cast in 1982 and remained until 1988, appearing in a total of 149 episodes of one of the most popular soap operas.
Some other notable on-screen roles include the part of Doctor in the film "Spawn" in 1997, next, he was Peter Rickman in the TV series "Kingdom Hospital" (2004), created by Steven Spielberg, while from 2006 to 2010, he was Noah Bennet in the TV sci-fi fantasy drama series "Heroes", the role he reprised in the spin-off series "Heroes Reborn" (2015-2016).
To speak further of his accomplishments, he was State Senator Rob Lipton in the TV series "The Office" from 2010 to 2013, and in 2018 featured in the TV mini-series "America 2.0", with Patrick J. Adams of "Suits" fame in the lead role, with Lorien Haynes and Autumn Reeser. Most recently, in 2019 he starred in the thriller film "Rattlesnakes", with Jimmy Jean-Louis and Kathleen McClellan.
Jack is also known for his work in theater, winning the 1986 Los Angeles Drama Critics Circle Award for his performance in "Bouncers". Other credits include his Broadway debut as Tom Griffin in the play "Stand-Up Tragedy", while off-Broadway he was Peter Whetworth in the play "The Common Pursuit", among several other appearances.
Jack Coleman's net worth has been estimated to be around $3 million as of mid- 2021, earned largely through his successful acting career, both on screen and on stage.