• Branscombe Richmond is an American character actor and stuntman.
• He is currently residing in Los Angeles, California and is married with four children.
• He is best known for his role as Bobby Sixkiller in the TV series "Renegade".
• He has appeared in over 150 films and TV titles during his career and is a national spokesman for Indian Motorcycles.
• He is a part of the Motorcycle Hall of Fame and has his own band called Branscombe Richmond and the Renegade Posse.
Who is Branscombe Richmond?
Branscombe Richmond is an American character actor and stuntman, capable of portraying cold-hearted villains but also warm-hearted good guys. He is perhaps still best known to the world as Bobby Sixkiller in the TV series "Renegade" (1992-1997), in addition to a number of different appearances in his long and fruitful career.
Where is Branscombe Richmond Now? What is he Doing Today?
Branscombe is now in his seventh decade but that hasn't stopped him from performing various stunts and acting in numerous projects. Most recently, he was Steve in the adventure comedy film "Lena and Snowball" and played Kimo in the action-adventure film "Finding 'Ohana" both in 2021. He resides in Los Angeles, California USA with his wife and possibly their children.
Branscombe Richmon Wiki: Age, Childhood, and Education
Born Branscombe Leo Charles Richmond on 8 August 1955 under the Leo zodiac sign, in Los Angeles, California USA, he's the son of Leo C. Richmond, an actor and stuntman as well, and his wife Alice Kamano Richmond. Of Native American ancestry, there is little information about him before he broke out into show business, and as a result, his educational background remains a mystery.
Career Beginnings
Branscome followed his father into stunts and acting, making his debut in the mid- '70s, appearing in the TV series "Lanigan's Rabbi".
He continued his career with an appearance in the film "The Chicken Chronicles", and then featured in an episode of the popular TV series "Bionic Woman". He was Mahuna in the action crime-drama film "Kill the Golden Goose", and finished the decade with a role in the film "The Fish That Saved Pittsburgh", starring Julius Erving, Jonathan Winters, and Meadowlark Lemon.
He started the new decade with the role of Walter Kaamanu in the television action crime drama movie "Waikiki Mission", with Dack Rambo, Steve Marachuck and Donna Mills in the lead roles, then in 1984 had a minor role in the Primetime Emmy Award-winning television fantasy drama movie "The Mystic Warrior", and the same year co-starred in the TV action crime-drama series "Hawaiian Heat"; however, the series was canceled after only 10 episodes.
His next role was as Sergeant Luke Halui in the TV series "Heart of the City", however, this show was also canceled after only one season, having failed to rank against several other series with a similar topic, including "The Golden Girls" and "The New Mike Hammer", among others. In 1987 he had a minor role in the highly successful horror-thriller film "The Hidden", starring Michael Nouri and Kyle MacLachlan, whose appearance in the film helped him later secure the role of Special Agent Dale Cooper in the anthological series "Twin Peaks". Before the end of the '80s, Branscombe featured in the fantasy adventure film "The New Adventures of Pippi Longstocking" (1988), with Tami Erin in the lead role, and had a role in the action film "Cage" (1989).
Rise to Stardom
Always in the shadows of the main stars, Branscombe struggled to secure any major role in almost 20 years of his career. Nevertheless, his big break came in 1992 when he was selected for the part of Bobby Sixkiller in the TV action crime adventure series "Renegade", co-starring with Lorenzo Lamas and Don LaFontaine, featuring in all 110 episodes of the series, which made him popular across the world. While working on the series, Branscombe appeared in several other projects, including the films "Nemesis" (1992), "Sweet Justice" (1993), and "To the Limit" in 1995.
Once his stint in the show ended, Branscombe continued his career quite successfully, appearing in the popular TV series "Walker, Texas Ranger" in 1998, and then two years later featured in the TV action crime-drama series "Nash Bridges".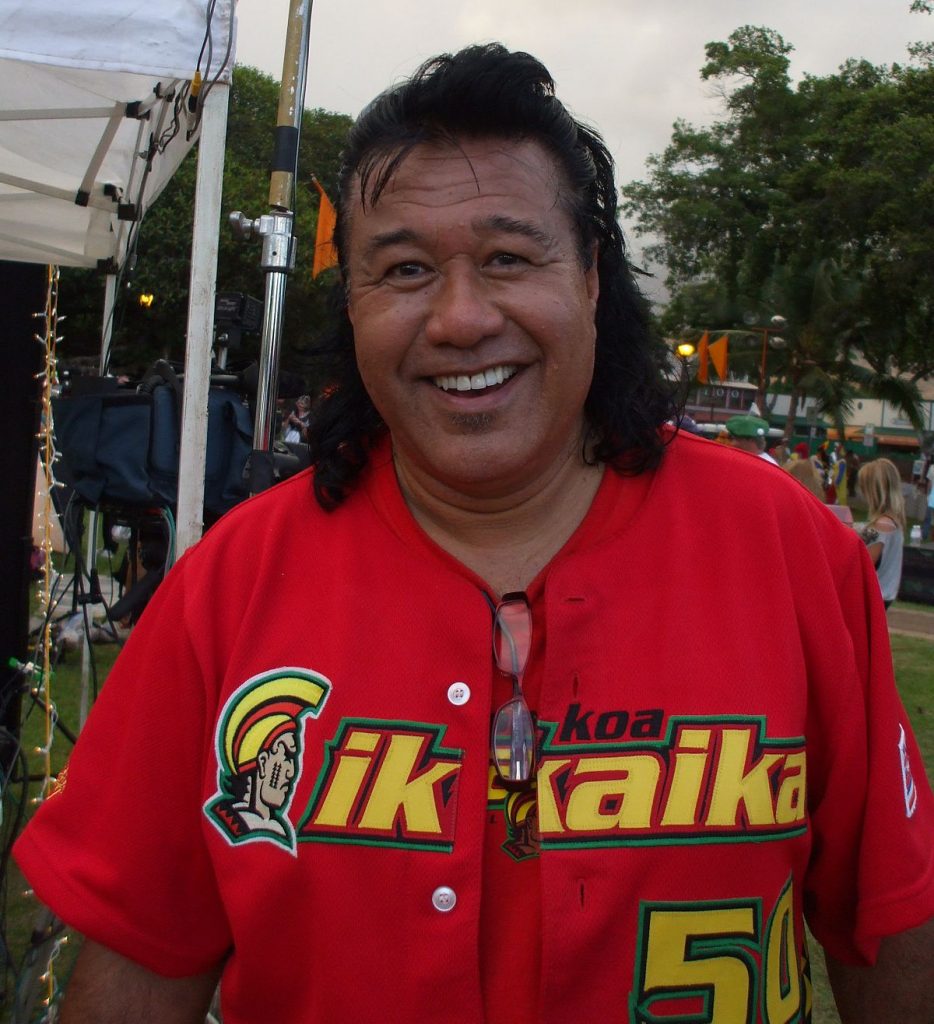 In 2002, had another popular role as Jesup in the critically-acclaimed film "The Scorpion King", and two years later, he portrayed Peter in the drama film "Black Cloud", with Eddie Spears as the main star of the film. He slowed down with new roles in the second half of the 2000s, making only a couple appearance, one of which was as Keoki in the romantic comedy-drama film "Forgetting Sarah Marshall"
The 2010s
Branscombe returned to stardom with the co-starring role in the action-drama film "Taken by Force", alongside Jeff Osterhage and Mark Gantt, while in 2011 he had a supporting role in the action-comedy film "Born to Ride", starring Casper Van Dien, Patrick Muldoon and William Forsythe.
In 2016 he was Puna in the short-lived musical comedy-drama series "Roadies", starring Carla Gugino, Luke Wilson and Imogen Poots, then the following year he starred in the mystery drama film "Maui", and also appeared in the romantic drama film "Runaway Romance".
In recent projects, Branscombe moved between villainous characters and those with good hearts – in the western action thriller film "Disturbing the Peace" he was Big Dog, while in the drama film "Angel by Thursday", he starred as Drug Lord Rosales, and in the family fantasy adventure film "Wish Upon a Unicorn" he was Big Slim.
Professional Stuntman
In addition to his many credits as an actor, Branscombe has also worked as a stunt man and stunt choreographer.
One of his first credits was in the 1984 Academy Award-winning drama film "The River" that starred Mel Gibson, Sissy Spacek, and Shane Bailey. He also performed stunts in the popular action film "Cobra", starring Sylvester Stallone, and in numerous films during his long and successful career – some other titles include "Beastmaster 2: Through the Portal of Time" (1991), "Article 99" and "Innocent Blood" both in 1992, while he was the stunt co-ordinator on such films as "Black Dawn" (1997), "The City of Gold" (2018), and "The Creatress" (2019).
Personal Life, Dating, Marriage, Children
Branscombe Richmond is a married man and his wife is Leialoha Maa.
The two have been married since 1986 and have four children, including Fairai Richmond, who is now an acclaimed film director, producer, actor, and stuntman as well, known for his work on such titles as "Triple Frontier" (2019), and "Godzilla vs. Kong" (2021).
Net Worth
As of mid- 2021, Branscombe Richmond's net worth has been estimated to be around $3 million, earned through his successful career as an actor and stuntman, appearing in more than 150 film and TV titles during his career that spans over four decades.
Appearance and Vital Statistics
This prominent actor is known for his unique hairstyle – dark brown hair – and blue eyes. He stands at a height of 6ft 3ins (1.9m), while he weighs approximately 220lbs (100kgs). His vital statistics are unknown.
Hobbies and Interests
Acting and stunts are just some of his many interests. Branscombe is a national spokesman for Indian Motorcycles and wherever he needs to go, he rides one of those bikes. He's appeared at numerous motorcycling events, including those of national importance at Daytona Bike Week, Laughlin, Laconia, and Hollister. This earned him a place in the Motorcycle Hall of Fame in 2003.
Another of his interests is music, and he's formed his own band Branscombe Richmond and the Renegade Posse, often touring across the US and playing at corporate events.