• Columbus Short is an American actor, dancer, and rapper
• He started his career in 2004 as a dancer and starred in "Stomp the Yard" and "Scandal"
• His personal life has been turbulent and he has been arrested multiple times
• He has an estimated net worth of $2 million
• He is active on social media with nearly 300k followers
Who is Columbus Short?
Columbus Keith Short is an American actor, dancer, and rapper, perhaps best recognized for his appearances in "Scandal" and "Cadillac Records". He additionally rose to prominence as the Britney Spears' choreographer. Columbus was born under the Zodiac sign Virgo on 19 September 1982, in Kansas City, Missouri, the USA. Columbus holds American nationality, and as of early 2021, he is 38 years old.
Early life and Family
Columbus was born into a musical family; his mother, Janette owns a talent management company. Columbus has two siblings, John Rancipher and Chris Staples. At the age of five, Columbus moved to Los Angeles and shortly after developed an interest for acting as he performed with a youth theater. He attended Marcos de Niza High School then El Segundo High School.
Columbus completed his junior and senior education at Orange County High School of the Arts. After matriculating, he joined the Broadway Tour of Stomp (percussion group).
Career
Having developed a liking for the entertainment business, Columbus started his career in 2004 as a dancer on "You Got Served", followed by minor roles in TV shows such as "ER" and "Judging Amy". In 2006, he appeared in the comedy movie "Accepted", and then the dance drama movie "Save the Last Dance 2".  Columbus also starred in a total of ten episodes of the comedy-drama series entitled" Studio 60 on Sunset Strip" through 2006 and '07. He then portrayed the main character, DJ Williams in the dance drama film "Stomp the Yard", alongside Brian White and Meagen Good.
The movie received mixed to average reviews, but still grossed $75 million. In 2008 he starred in the found footage horror film entitled "Quarantine", which received mixed reviews; even though some praised the movie for its effective use of atmosphere and constant scares, others claimed it was a poorly executed imitation of the "Rec" movies, which follow the same plot with a slightly different finale.
The same year he appeared as Little Walter in the biographical drama movie "Cadillac Records", opposite Beyonce and Adrien Brody. The movie garnered him a nomination for Best Breakthrough Performance by Black Reel Awards, as well as the NAACP Image Award for Outstanding Supporting Actor in Motion Picture. After landing roles in "White Out" and "Armored", he starred in the black comedy movie "Death at a Funeral" alongside Martin Lawrence and Peter Dinklage.
The same year he landed a role in the action movie "Losers", an adaptation of the series of the same name, which despite receiving mixed to negative reviews, grossed nearly $38 million, including DVD sales.
His next appearance was in the sequel "Stomp the Yard: Homecoming", followed by one of his most notable roles in the political thriller series "Scandal"; the show's first episode aired in 2012, and it ran for seven seasons until its cancellation in 2018. However, in 2014 Columbus announced his exit from the show, which was widely expected given his numerous brushes with the law at the time. He released the following statement to the public:" Everything must come to an end and unfortunately the time has come for Harrison Wright to exit the canvas.
I wish nothing but the best for Shonda, Kerry and the rest of the cast, who have become like a second family to me in such a short amount of time."
In 2015, he starred in "The Girl Is in Trouble" and "Mr. Right", and in 2017 appeared in "American Violence", then in the same year he starred as Quadir Richards in the drama film "True to the Game". Columbus also appeared in the sequel entitled "True to the Game 2: Gena's Story", which premiered on 6 November 2020.
What is he doing now?
On 29 September 2020, he published the book entitled "Short Stories: The Autobiography of Columbus Short", which provides an insight into his journey from childhood to Hollywood, his checkered past, scandals, and tumultuous relationships.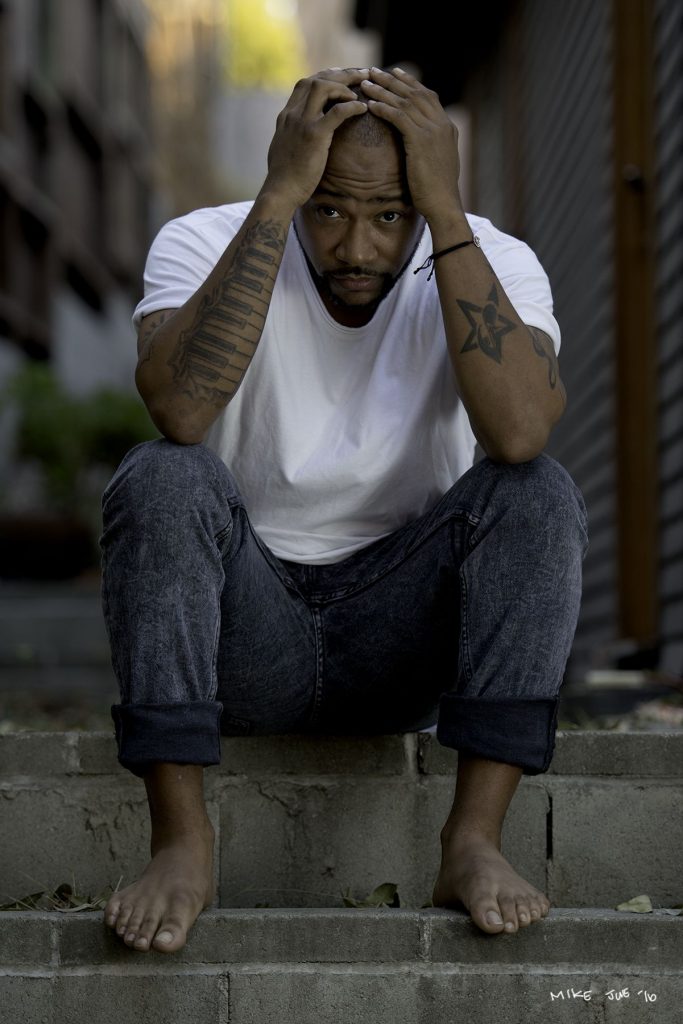 Regarding his latest projects, he will appear in the movies "Scott Free", "Remember Me: The Mahalia Jackson Story", and "California Love". Additionally, the plan for the third installment of "True to the Game" is already in the works, and will premiere in 2023.
Columbus also posted a photo of himself in the Mic House Studios on his Instagram account, with captions "M U S I C 2 M Y E A R S • When you finish cookin kick ya feet up and let it marinate in your soul!" ,which might signal that something new is coming.
Personal life
To put it mildly, Columbus' personal life has seen a lot of turbulence. Despite his numerous attempts to keep his private matters away from the public eye, curious media outlets managed to find out a thing or two about his struggles with the law, and relationships.
Columbus has been married three times; his first marriage was to Brandi Short, however, the marriage didn't last long, and they parted ways in 2003 for unknown reasons – they have a son together.
In 2005 he married actress and dancer Tanee McCall, and they welcomed a daughter together named Ayala. However, following the pattern, this marriage didn't work out either, and Tanee filed for divorce in 2014, citing his abusive behavior as he "pinned her to the couch" during an argument. In a separate situation, he was said to have put a knife to her throat. The judge ordered a restraining order against Columbus, who pleaded not guilty in this case. In an interview with ABC News, he said: "Me and my wife, we're going through problems, serious, serious problems.
However, the domestic part of it, I am not a physically violent man. I have never put my hands on a woman, physically, ever." He continued: "The divorce is going forward, there is a restraining order that's in affect." The same year he entered a no-jail plea agreement; he pleaded guilty to misdemeanor domestic violence, and did 30 hours of community service.
In August 2017, he married Aida Abramyan, and they have two sons together. The same year Aida filed a lawsuit against Columbus, accusing him of domestic violence: Reportedly, Columbus was aggressive during an argument between the couple in which he resorted to violence. Considering his previous brushes with the law, this was a violation of his probation, and in 2018 he was issued a one-year jail sentence for abusing his wife Aida.
In 2019 Columbus appeared on "Fox Soul" in an exclusive interview with Dr. Sean, in which he talked about his "fall from grace" and the time he spent in jail.
Brushes with the Law
In 2014, Columbus was arrested on a felony charge, that he attacked a man during a dispute in a Los Angeles restaurant. According to the Claremont police, he committed battery by assaulting a man and causing him serious bodily harm; the actor was released on  $50,000 bail. According to many, this charge, coupled with those for domestic abuse, is the reason why he left "Scandal", as he was pressured by the show's director and producer to exit the series. In an interview with ABC News, he said: "Sometimes you get yourselves in situation where you don't realize people are actually testing you.
People are actually provoking you. When it was involving my wife, my estranged wife, who I loved dearly and wanted to protect, you are going to do what you need to do to protect that."
It seemed that 2014 wasn't the year for Columbus, as he was additionally arrested at the Katy Trail Ice House in Dallas, and charged with public intoxication. Columbus said: "I was involved in no fight, I was with a group of people that were eating and I went to the bathroom, came back and there was an altercation ensuing. I guess the cops thought I was somebody involved in the situation and they grabbed me up." However, he did admit to using strong language while talking to the police, for which he later apologized.
The actor disclosed in an interview with Access Hollywood Live that his substance abuse, mainly alcohol and cocaine, played a great part in his reckless behavior, as well as his departure from "Scandal".
What is his net worth?
As of early 2021, his estimated net worth is around $2 million, which he's earned through his long career as an actor and dancer. Most of the movies he starred in achieved much success when it comes to the box office. Additionally, his role in the hit show "Scandal" greatly augmented his wealth. However, his run-ins with the law were a huge setback for his career and potential gigs.
Physical stats and hobbies
Columbus is 5ft 9ins (175cm) tall and weighs around 150lbs (69kgs). His hair is black while his eyes are brown.
Regarding his interest and hobbies, there isn't much information available. Judging from his Instagram, he likes to visit the gym regularly.
He is very active on social media. His Instagram account has nearly 300,000 followers, similar to his Twitter account. Columbus posts very often, usually photos of himself and his upcoming projects, as well as an occasional photo of his children.