• Danny Cooksey is an American actor and comedian born on November 2, 1975.
• He is best known for his role as Tim in the 1991 movie "Terminator 2: Judgment Day".
• He has been in over 80 movies and TV series, voiced characters in various video games, and sang in a few shows.
• He has been married since 1998 and has two children.
• He has an estimated net worth of over $500,000.
Who is Danny Cooksey?
Daniel Ray Allen 'Danny' Cooksey Jr., was born in Moore, Oklahoma USA, on 2 November 1975 – his zodiac sign is Scorpio and he holds American nationality. He's an actor and a comedian, who's probably still known best for his portrayal of Tim in the 1991 action science fiction movie "Terminator 2: Judgment Day", written and directed by James Cameron, and which starred Arnold Schwarzenegger, Linda Hamilton and Edward Furlong. It follows a cyborg which has to protect Sarah Connor's son from another cyborg more powerful than it. The movie won 36 awards including four Oscars, while it was nominated for 33 other awards.
Early life and education
Danny was raised an only child in both Moore and Los Angeles, California by his father Daniel Ray Allen Cooksey Sr. and his mother Melody Ann (nee Wagoner), however, nothing's known about his parents as they prefer to stay away from media.
Danny began showing interest in acting at a very early age, and when he was four, his mother took him to an audition and he got to voice Tom Sawyer in the 1980 episode "Le Cochon Sauvage" of the animated adventure comedy series "The Adventures of Tom Sawyer" (English version). Danny and his mother had already moved to Los Angeles by then, as she wanted to pursue a career as a country singer.
His following role came in 1983, when cast to play Terry Lee in the episode "A Boy's Best Friend" of the action comedy "The Dukes of Hazzard", and in 1985, he featured in an episode of the fantasy horror drama "The Twilight Zone".
Between 1984 and 1986, Danny played Sam McKinney in around 50 episodes of the family comedy series "Diff'rent Strokes", and the following years saw him appear in an episode or two of various series, such as the family comedy "Mr. Belvedere", the action crime drama "Riptide", and the action crime adventure "MacGyver".
Danny attended a local high school in Los Angeles, and continued acting throughout his entire education, with a couple of his most notable performances during those years being in the comedy "The Cavanaughs", the animated adventure comedy "Bill & Ted's Excellent Adventures" (voice role), and the family comedy drama "Salute Your Shorts".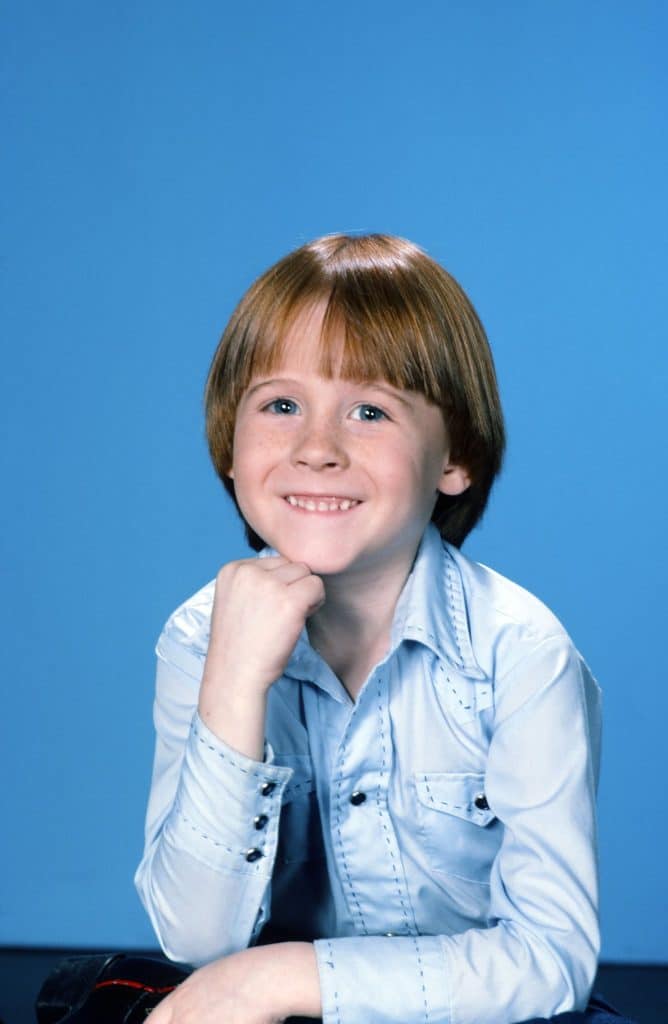 He matriculated in 1993, and unsurprisingly chose not to pursue a degree, but to focus on his acting career.
Roles in TV series
Danny has now had roles in around 80 movies and TV series, with half of these credits being before he matriculated from high school.
Between 1992 and 1994, Danny voiced Urchin in the animated adventure comedy "The Little Mermaid", and in 1997 he voiced Mooch in the short, animated adventure "101 Dalmatians: The Series". Between 1997 and 2000, he voiced three characters in 46 episodes of the animated family comedy "Pepper Ann", while some of his following notable performances were in the animated action adventure "Invader ZIM", the animated action adventure "Static Shock", and the animated adventure comedy "Dave the Barbarian".
From 2003 to 2006, Danny voiced one of the lead characters Jack Spicer, in 52 episodes of the animated action adventure "Xiaolin Showdown", created by Christy Hui and which also starred Jeff Bennett and Grey Griffin. It follows the Xiaolin monk Omi, who's searching for ancient artifacts together with his students ,while his nemesis Jack Spicer's also seeking the artifacts. The series won one of the six awards it was nominated for. Danny went on to voice supporting characters in several popular animated series, such as the family comedy "What's with Andy?", the action adventure "The Secret Saturdays" and the action adventure "Kick Buttowski: Suburban Daredevil".
Three of Danny's most recent (voice) roles in TV series have been in the 2014 animated action adventure "Kung Fu Panda: Legends of Awesomeness", the 2015 short animated action "Regular Show", and the 2021 animated action adventure "Long Gone Gulch".
Roles in movies
Danny has mostly been focused on winning roles in TV series, and has appeared in or voiced characters in only a couple of movies.
In 1993, he played Isaac in the biographical drama "Prophet of Evil: The Ervil LeBaron Story", while a couple of his following roles were in the 1995 animated adventure comedy "Tiny Toons' Night Ghoulery" (voice role), the 2006 horror "Stump the Band", and the 2006 animated family comedy "Casper's Scare School" (voice role). In 2012, he voiced both Brett and Chet in the hit animated adventure comedy "The Lorax" written by Cinco Paul, based on the book by Dr. Seuss, and directed by Chris Renaud and Kyle Balda. It starred Zac Efron, Taylor Swift and Danny DeVitto, and follows a 12 year-old boy searching for a thing which will help him win the heart of the girl of his dreams. The movie won four of the 12 awards it was nominated for.
Two of Danny's most recent movie roles have been in the 2016 musical comedy "DaZe: Vol. Too (sic) – NonSeNse", and the 2017 animated adventure comedy "Hey Arnold: The Jungle Movie" (voice role).
Other credits
Danny has been credited with singing three songs in the 1986 episode "The Play" of the family comedy series "Mr. Belvedere", and for singing the song "Can't Beat the Rap" in the 1990 episode "Gang Busters", of the short animated adventure series "Tiny Toon Adventures".
He has voiced characters in various video games, starting with Montana Max in the 2002 "Tiny Toon Adventures: Defenders of the Universe", and Maru in the 2003 "Arc the Lad: Twilight of the Spirits".
The year 2003 also heard him voice a character in the racing game "Need for Speed: Underground", while a couple of the other games in which his voice can be heard are the 2004 "Medal of Honor: Pacific Assault", the 2005 "Quake 4", and the 2006 "24: The Game".
Danny has made a guest appearance in various talk-shows, such as "Wild & Crazy Kids", "Nickelodeon Arcade" and "Sidewalks Entertainment".
Awards and nominations
Danny has been nominated for seven awards, winning none. For his performance in the series "Diff'rent Strokes", he was nominated for a Young Artist Award in 1985, '86 and '87, and he was also nominated for two other Young Artist Awards in 1992 and 1993, for his performance in the movie "Terminator 2: Judgment Day", and the series "Salute Your Shorts", respectively.
In both 2003 and 2004, Danny and his colleagues were nominated for a TV Land Award for Quintessential Non-Traditional Family for their performance in the series "Diff'rent Strokes".
Love life and wife
Danny met the actress and make-up artist Amber Leigh Cooksey sometime in the mid-'90s, and on 3 March 1998, the two exchanged vows in front of their closest friends and family members. Several months following the wedding, Amber gave birth to their daughter Zoe Leigh Cooksey, and on 25 February 2011, to their son Jackson Paul Cooksey.
In June 2019, Danny and Amber separated, while this was only revealed later in 2020 when Amber filed for divorce, citing 'irreconcilable differences' and demanding sole custody over their son.
Amber's also asking for spousal support, but nothing further about the case is known at the moment.
Danny hasn't spoken of any other women he has perhaps been with, and as of March 2021, he's married but his wife has filed for divorce, and he has two children.
Hobbies and other interests
Danny's interested in music, and was the lead singer of the heavy metal band Bad4Good, founded in 1991. In 1992, they released their debut album "Refugee", but disbanded not long after. In 1996, Danny joined the band Lucy's Milk, and in 2004 he joined Arbuckle. In 2013, he played the guitar and provided backing vocals for the band Shelter Dogs.
Danny Cooksey is coming on the podcast in just a few hours! #dannycooksey #tim #celebrityguest #exclusive1on1 #terminator2 #judgmentday #t2

Posted by Eddie Green on Monday, May 13, 2019
His son's a skateboarder, and having been a skateboarder himself when he was younger, Danny has taught him some tricks.
He's keen on travelling and has been all around the US to shoot for his movies and TV series, while he has also been to various European countries such as Russia, Finland and Sweden.
In his spare time, Danny enjoys watching movies starring his favorite actor and actress Robert De Niro and Meryl Streep, such as "The Irishman", "The Sleepers" and "Kramer vs. Kramer".
Age, height and net worth
Danny's age is 45. He has short brown hair and blue eyes, his height is 5ft 1in (1.56m) and he weighs around 120lbs (55kgs).
As of March 2021, his net worth has been estimated at over $500,000.