Who is David Gallagher?
David Gallagher is an award-winning American voice, television and film actor, who is perhaps still best known to the world as Simon Camden in the soap opera "7th Heaven" (1996-2006), and as Donny in the film "Super 8" (2011), among numerous other roles that he has secured so far in his career.
Where is David Gallagher Now?
David Gallagher is still active as an actor, and is working on several projects. Most recently he was Sawyer in the TV series "S.W.A.T." (2020), and lent his voice to Riku in the video game "Kingdom Hearts: Melody of Memory", also in 2020. He is now working on the TV series "D.P.D. Echo 1", and is set to star as Cpl. Joe Keller alongside Patrick Harney and Jennifer Blair-Bianco.
David Gallagher Biography: Age, Childhood, and Education
David Lee Gallagher was born on 9 February 1985 under the Aquarius zodiac sign, in College Point, Queens, New York City USA. He is the son of Darren James Gallagher and Elena Gallagher (nee Lopez), but his parents divorced when David was still a baby, and his mother remarried Vincent Casey with whom she has four children, Michelle, Kyle, Kelly and Killian. David's youngest half-brother, Killian was diagnosed with autism, and as a result, David has supported several related organizations, including Cure Autism Now.
He went to Chaminade College Preparatory School, and after matriculation enrolled at the University of Southern California, from which he obtained a major in film and television studies in 2007.
Career Beginnings
David was thrown into show business at a tender age of two, appearing in print advertisements. After a while, he continued with television commercials, for such brands as Fisher Price and Tyson Foods, among others.
His film debut was in 1993, when he was selected for the part of Mikey in the film "Look Who's Talking Now", the son of John Travolta and Kirstie Alley, who were the main stars of the film.
Two years later, he was Stevie Pomeroy in the television movie "It Was Him or Us", and n 1996 featured in several successful projects, including television movies "Secrets of the Bermuda Triangle", "Summer of Fear", and shared the screen once again with John Travolta, this time in the film "Phenomenon".
Rise to Prominence
In 1996, young David was selected for the role of Simon Camden in the TV family-drama series "7th Heaven". David remained on the show until the last season when he opted not to appear, thus completing 197 episodes of 243. Nevertheless, while in the show, David became a teenage star, loved by many across the US.
New roles started lining-up for David, and in 2003 he was Scot McKenna in the film "Kart Racer", while in 2005 he portrayed Brian in the film "The Quiet". The same year, he lent his voice o Riku in the video game "Kingdom Hearts II".
Following the end of his stint on "7th Heaven", David starred in the title role in the film "The Picture of Dorian Gray" in 2007, co-starring Noah Segan and Christian Camargo, and the same year appeared in the horror film "Boogeyman 2".
Career Decline
Subsequently David struggled somewhat in finding a new long-term role, and as a result, he guest-starred in several series, including "Saving Grace" and "Bones", both in 2008, while in 2009 he appeared in the TV series "Smallville".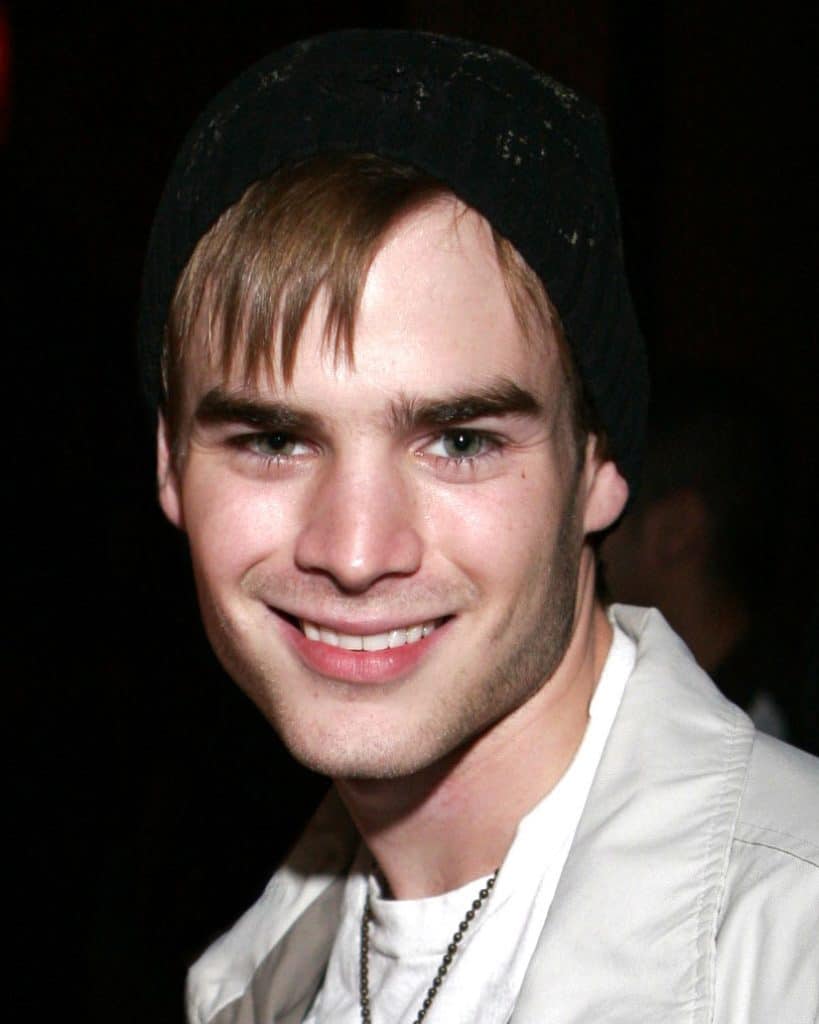 Two years later he was in the award-winning sci-fi mystery thriller film "Super 8", starring Elle Fanning, AJ Michalka and Kyle Chandler, and in 2012 he guest-starred in the TV series "Criminal Minds". Two years later he was Lyle Soames in the fantasy romantic-drama film "In Your Eyes", co-starring Michael Stahl-David, Zoe Kazan, and Mark Feuerstein. Since then, David's struggles deepened, and he was only able to continue as the voice of Riku in the video games "Kingdom Hearts", though in 2015 he starred in the low-budget horror film "Hallucinogen", while in 2017 he co-starred in the television drama film "Born and Missing", with Kaitlyn Black and Alexandra Paul.
Personal Life, Dating, Girlfriend, Single?
When it comes to his personal life, David has tried to steer away from the media buzz, but without much success. In the past, he was in a relationship with star actress Meghan Fox, and also briefly dated Shannon Woodward.
According to sources, he also dated actress and model Jillian Grace. However, David is currently single, hasn't married, doesn't have children, and is simply focused on his career.
Net Worth
As of mid- 2021, David Gallagher's net worth has been estimated to be around $3 million, earned through his career as an actor, during which he has appeared in more than 50 film and TV titles over more than 25 years.
Appearance and Vital Statistics
This prominent actor has dark brown hair and green eyes. He stands at a height of 5ft 10ins (1.79m), while he weighs approximately 182lbs (83kgs), with vital statistics of 32-26-32, and biceps 16.
Hobbies and Interests
David is a huge lover of American muscle cars, and has a collection of these vehicles counting more than a dozen, which includes such classics as 1967 Pontiac Firebird, 1971 Oldsmobile 442, Dodge Viper, and a 1973 Ford Mustang, among other models.
David also loves dancing, and can often be seen in clubs showcasing his dancing skills. He spends his free time swimming and playing basketball with his friends.