Who is Esai Morales?
Esai is a producer, director, and actor with over 100 acting credits to his name, however, he's probably still known best for his breakthrough role as Bob Morales in the 1987 biographical drama "La Bamba", about the life of a rock 'n' roll star Ritchie Valens. To television series lovers, Esai is also well-known for his portrayal of Lieutenant Tony Rodriguez in "NYPD Blue".
Perhaps you didn't know that Esia is a co-founder of the National Hispanic Foundation for the Arts, with Jimmy Smits and Sonia Braga. To learn more interesting things about him, let us tell you the naked truth about this versatile actor.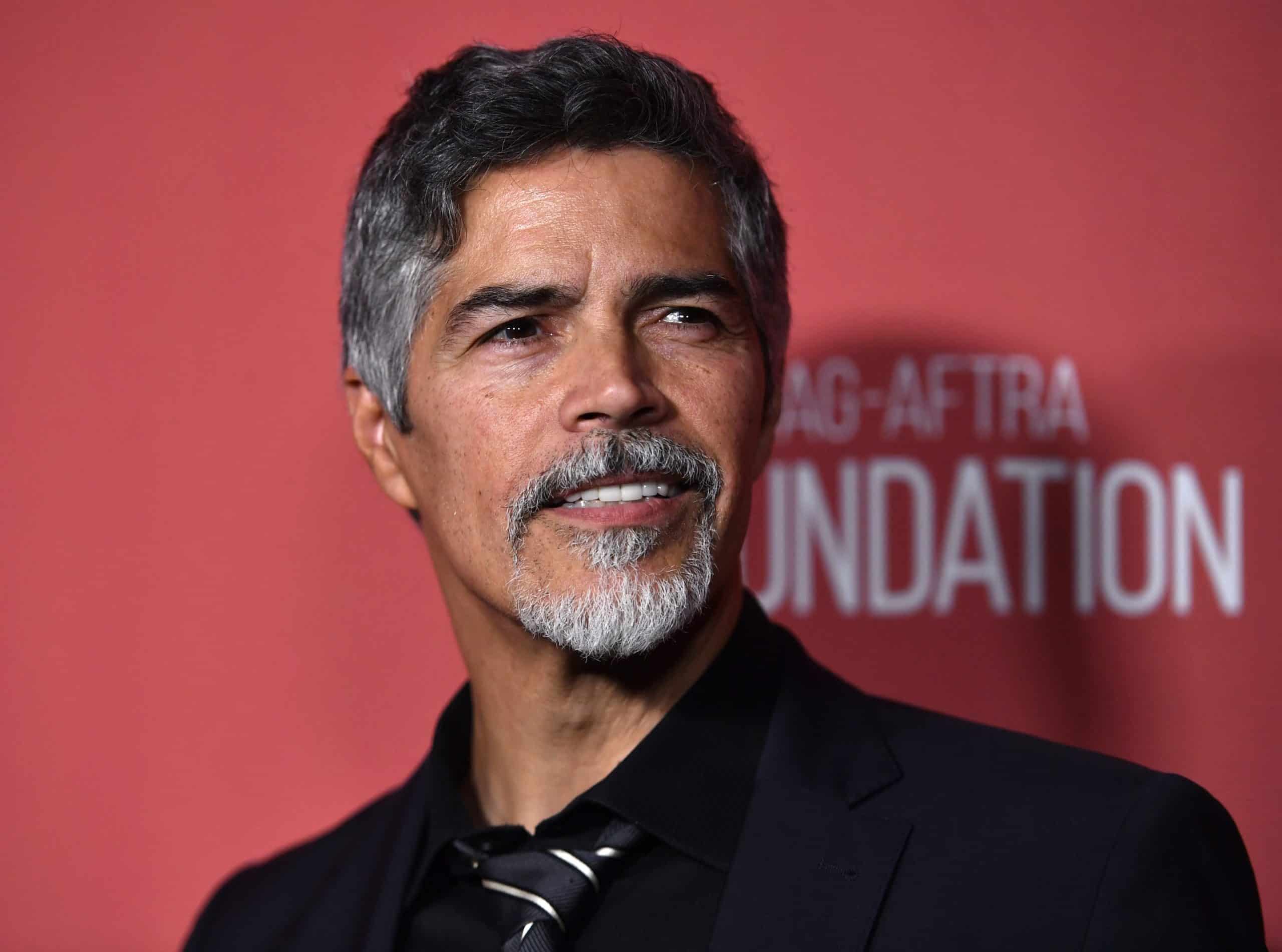 Early life, family, and education
Born Esai Manuel Morales Junior under the zodiac sign of Libra on 1 October 1962, which makes him aged 60 (as of 2022), he hails from Brooklyn, New York City USA, thus he holds American nationality. Esai comes from a family of Puerto Rican descent, and is the only child of Esai Morales Senior and Iris Margarita. His parents divorced when he was a toddler, so Esai spent most of his childhood with his mother.
Esai spoke only Spanish until the age of five, learning the English language after he began attending school. When it comes to his love for acting, he cites Al Pacino's performance in "Dog Day Afternoon" as the reason for raising his interest in acting.
Esai attended Manhattan's High School for the Performing Arts, where his love for acting grew daily. Upon matriculating in 1980, he didn't go to college, but began playing in the theatre, concurrently auditioning for television and movies.
Roles in movies
He made his acting debut as Mitchell in the 1982 movie "Forty Deuce", which was nominated for the Chicago International Film Festival Award-Best Feature. Next, Esai was cast to play Paco Moreno in the 1983 thriller "Bad Boys", also starring Sean Penn, Reni Santoni and Jim Moody.
Two years later, Esai was seen as Neekos Valdez in "Rainy Day Friends", which was his first lead role. Next, he was seen in "La Bamba" in 1987, followed later that year by his role as Raymi Rojas in "The Principal".
Esai's next movie role came in the 1989 comedy-drama "Bloodhounds of Broadway", also starring Madonna, Jennifer Grey and Matt Dillon, followed by his role as Zico Borenstein in the 1990 crime-drama "Naked Tango".
The early '90s saw Esai in "Freejack" (1992), "Rapa Nui" (1994), and "Scorpion Spring" (1995), among many others. In the following year, he starred opposite Andy Garcia and Naim Thomas in the biographic drama "Death in Granada" (original title: "The Disappearance of Garcia Lorca"). As the title says, it was the story of the poet and political agitator, who disappeared during the Spanish Civil War in the '30s. For his performance, Esai was nominated for the American Latino Media Arts (ALMA) Award-Outstanding Actor in a Feature Film.
The full list of Esai's roles is too long, so we will mention some of his most significant, including his portrayal of Jose in "American Fusion" (2005), in which he starred opposite Sylvia Chang in this comedy about a Chinese-American family, whose traditional grandmother wants to set rules that her children and grandchildren refuse to follow. Esai's performance in the movie brought him the VC FilmFest – Los Angeles Asian Pacific Film Festival, Special Jury Prize for Best Actor.
Worth mentioning is Esai's lead role as Enrique Rodriguez in the 2011 drama "Gun Hill Road", which had 14 award nominations and won five, including the FilmOut San Diego, US Festival Award for Best Actor which Esai won.
In the same year, Esai was cast to play Eduardo Valseca in the TV movie "We Have Your Husband" which brought him the Image Award nomination for Outstanding Actor in a Television Movie, Mini-Series or Dramatic Special.
The following years saw Esai in numerous movies, both on television and in cinemas, and his role as Pablo Santillan in the 2015 biographic drama "Spare Parts" brought him another Imagen Award nomination, this time for Best Supporting Actor – Feature Film.
Although he focused on his television roles, Esai was seen co-starring in the 2018 action thriller "SuperFly", followed by his role in "The Wall of Mexico" in 2019, starring opposite Jackson Rathbone in this comedy-drama which followed the story of a rich Mexican-American family, who build a wall around their property so that people from the town can't steal their well water.
Most recently, Esai was seen in the 2021 movies "Senior Moment" and "Art of Love", followed by his role in "Master Gardener" in 2022.
Roles in series
Esai made his first television series appearance as Miquel Rados in an episode of the series "ABC Afterschool Specials" in 1984, followed by his guest role in "The Equalizer" in 1985.
In the following years, Esai mostly guest starred in popular series, including "Miami Vice" (1987), "The Twilight Zone" (1989), and "The Legend of Prince Valiant" (1992).
The early 2000s saw him in "Family Law" (2000) before he was cast to play his most notable television role to date, as Tony Rodriguez in "NYPD Blue". Esai was seen in 66 episodes from 2001 through 2004, and won the ALMA Award for Outstanding Actor in a Television Series.
Concurrently, he was seen as Esteban in "American Family" in 2002. The series had 17 award nominations, including four for Primetime Emmys and won two, while Esai was nominated for the Imagen Award for Best Supporting Actor in a Television Drama, and the Prism Award for Performance in a Drama Series Multi-Episode Storyline.
In the following years, Esai was seen in "Vanished" (2006), "24: Day Six-Debrief" (2007), and "Jericho" in 2008 – Esai made an appearance in seven episodes of this action drama, which followed the story of a small town in Kansas and its citizens who struggle to survive after a nuclear explosion. For his performance in the series, Esai was nominated for the ALMA Award-Actor in Television-Drama.
During 2009 and 2010, Esai starred in the science-fiction series "Caprica" opposite Eric Stoltz and Paula Malcomson, which was nominated for the Primetime Emmy award for Outstanding Special Visual Effects for a Series.
Next, he was seen in "Magic City" (2013), "Cleaners" (2014), "The Brink" (2015), and "Mozart in the Jungle" also in 2015, which brought him another Imagen Award for Best Supporting Actor – Television.
From 2016 through 2020, Esai had a recurring role as Jorge Castillo in the series "How to Get Away with Murder". Concurrently, in 2017, Esai was cast to play Del in the series "Ozark", a crime drama about a Chicago financial advisor who drags his family to the Missouri Ozarks where he must launder money – it won 22 of 172 award nominations, including four Primetime Emmys.
Most recently, Esai was seen as NCIS Deputy Director Louis Ochoa in seven episodes of the series "NCIS: Los Angeles" (2018-2019), followed by his role as Deathstroke in "Titans" (2019), and "Curb Your Enthusiasm" (2020).
Where is he now? What happened to him?
When Esai left "Ozark," many of his fans asked what happened since his character was one of the main antagonists in the show. The truth is that this wasn't Esai's decision, but a narrative choice. As mentioned, Esai continued acting in other popular series, and we have a piece of great news for his fans.
Esai will be back on the big screen, playing the main antagonist in the action movie "Mission: Impossible-Dead Reckoning Part One", starring Tom Cruise, announced for2023, and in addition, he's already cast to appear in the 2024 sequel of this movie.
Love life and relationships
Esai is quite secretive when it comes to his personal life, and although there have been various rumors concerning his love life, he hasn't commented on them.
He is a married man, and his wife is Elvimar Silva, who is only known as the wife of this famous actor. The two married on 20 May 2010, and they have one daughter together, whose name and birthday haven't been revealed.
As of late 2022, Esai is still in the marriage.
Net worth
Esai has been in the entertainment industry since 1982, and during his 40-year acting career, has appeared in numerous films and television series, so you must be wondering how wealthy he is; well, according to sources, Esai's net worth has been estimated at over $5 million.