• Hallie Kate Eisenberg is an American actress who gained fame through her appearances in Pepsi commercials.
• She was born on August 2, 1992, in East Brunswick Township, New Jersey.
• She has an elder brother named Jesse Eisenberg, who is an actor, playwright, and author.
• Hallie has a pet dog named Albus and is an advocate for animal rights.
• She is estimated to have a net worth of $2 million.
Hallie Kate Eisenberg, popularly known as 'The Pepsi girl,' is a retired American actress, formally a child actress, who came into the limelight through her many appearances in Pepsi commercials, and as the sister of the accomplished actor, Jesse Eisenberg. She is also famous for her appearance in the 2007 film "How to Eat Fried Worms," in which she portrayed Erika Tansy.
Age, Early Life, Zodiac Sign, and Education Background
Hallie Eisenberg was born under the Leo zodiac sign on 2 August 1992, in East Brunswick Township, New Jersey USA, which makes her 29 years old as of 2021. She was born to a secular Ashkenazi Jewish family; her mother, Amy Eisenberg was a professional clown who entertained children at their birthday parties in their hometown, and her father Barry Eisenberg who became a professor at a local college, having previously run a hospital.
The East Brunswick-born sensation was raised together with her elder brother Jesse, and her elder sister Kerry Eisenberg. Kate was named after a TV character, Hallie O'Fallon, whose role was played by Thora Birch in the film "All I Want for Christmas".
Howie, as some of her close friends call Hallie, attended Robert Frost Elementary School and later Hammarskjold Middle school before being enrolled into Churchill Junior High, and is an alumna of her hometown high school, East Brunswick High School. The former child actress matriculated to American University, located in Washington, DC, but later took a break from studies to follow her acting dreams.
Favorite Things and Hobbies
The "How to Eat Fried Worms" star's hobby is juggling – she was part of 2005, 2006, and 2007s NYC juggling festival.
Eisenberg is an animal lover, and has a pet dog named Albus. She is often seen fighting for animal rights.
She is physically active, and likes dancing, swimming and several other water sports.
Hallie enjoys Rajasthani cuisine, and also listening to qawwali music.
Career
Appearance in Commercials
Hallie gained fame in 1999 for appearing in several commercials for the popular soft drink Pepsi, which saw her becoming Pepsi's face at the age of seven.
Acting Career
Hallie made her first TV appearance in 1998 at the age of 6, when she was featured in the comedy film "Paulie" as Marie.
She was then selected to appear in "Nicholas Gift" TV movie as Jamie Lee's daughter in 1998, and featured in several minor roles in 1999, including in David Anspaugh's film "Swing Vote", the biographical movie "The Insider," in which she appeared alongside Al Pacino and Russell Crowe, and landed the leading role of Abby Mills in "A Little Inside."
In 2000, Eisenberg co-starred in the "Get Real" TV series, alongside Minnie Driver and Joey Adams, before appearing in "The Wonderful World of Disney" series. In 2002, she was cast in "The Women," a stage production by the Roundabout Theatre and written by Clare Luce.
Before she appeared in the award-winning film "How to Eat Fried Worms" in 2006, Kate appeared in the comedy film "The Goodbye Girl" alongside Jeff Daniels.
She landed a minor role in 2008's "Heaven's Messenger" and was then selected for the role in "Wild Child" as Ruthie. Before retiring as an actress, she made an appearance alongside her brother Jesse in the biographical film "Holy Rollers".
Personal Life, Boyfriend
Kate is active on several social media platforms, including Instagram and Twitter. She has many Instagram followers, and posts pictures of herself, her family, and her adopted dog. Kate once posted a photo of herself with Jon Corrado on her Instagram handle, which gave birth to the rumor that she was dating him.
Hallie mostly keeps her private life away from the limelight, and doesn't like appearing in public, and because of this, very few details are known about her personal life. In addition, her brother respects her privacy and doesn't talk much about her. 'The Pepsi Girl' has been in at least three relationships in the past, but hasn't been engaged.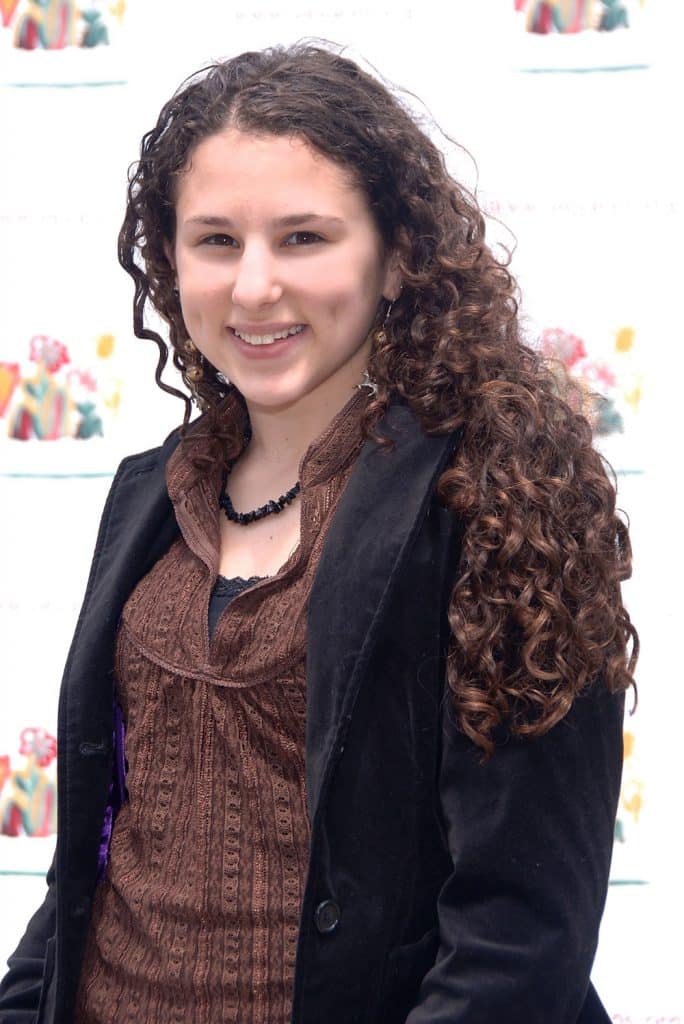 She was previously dating Zachary Browne, an American film and television actor, before dating Matt Dillon in 2009. In 2016, Hallie had a relationship with Owen Danoff, an American singer,and songwriter, who was a contestant in the tenth season of  "The Voice" on NBC. Hallie is reportedly single as of 2021.
She is an avid advocate of animal rights, and often uses her Instagram profile to promote various local animal shelters.
Kate took part in the Women's March in January 2017, in Nashville, Tennessee, in support of social justice issues such as LGBT rights, civil rights, women's rights, and immigrant rights among others
Weight, Height, Body Measurements
Hallie is an American of white ethnicity, who has a short stature at 5ft 1in (1.55m) tall.
She weighs approximately 140lbs(63kg), and her vital statistics are 32-23-33, with an hourglass figure,. She has dark eyes and long, curly dark brown hair, with fair skin tone – many of her fans consider her facial features similar to that of her elder brother Jesse.
Net Worth
Despite ending her acting career when she was 18 years old, the New Jersey-born star had a very successful profession as a child and teenage actress. She is reputedly worth approximately $2 million as of 2021. On top of earning a decent amount in her career, Hallie bagged a few awards, including 2007's joint Young Artist Award in Best Young Ensemble category for the film "How to Eat Fried Worms"
Who is Hallie Eisenberg's Brother Jesse Eisenberg
Jesse Eisenberg is a famed playwright, author and actor, born under the Libra zodiac sign on 5 October 1983, in Queens, New York City, which makes him 38-years-old as of 2021. Jessie caught the public eye for his praised portrayal of Facebook founder Mike Zuckerberg in "The Social Network" movie, which saw him receive the Best Actor Category's Academy Award nomination.
Jesse grew up with sensitivity, depression, and anxiety issues, which gave him a rough time in school. This steered him to pursue acting which, according to him, made him feel at ease, as he felt relaxed when he performed in theatre productions. Most of his childhood details are similar to that of his younger sister, Hallie.
Jesse made his career debut at the age of seven, when he portrayed Oliver Twist in the musical "Oliver!", and has ever since contributed to many successful productions, including the "Zombieland" film sequel, "The Hunting Party" (2007), 2013's "Now You See Me," and many more.
Jesse has an athletic physique, is 5ft 7ins (1.71m) tall and weighs around 158lbs (72kgs), with dark brown hair and blue eyes.
He's a father of one son, together with his wife Anna Strout.
As of 2021, the Queens-born star net worth is estimated at close to $10 million.