Who is Helen Shaver?
Helen Shaver was born under the zodiac sign of Pisces on 24 February 1951, in St. Thomas, Ontario, Canada. She is an actress with 90 credits to her name, perhaps known best for her role in the 1985 movie "Desert Hearts", which brought her a Bronze Leopard Award at Locarno International Film Festival. Helen is also known as an award-winning director and producer of television shows and cable movies.
Early life and education
Helen was raised in St. Thomas by her parents Murray and Mary Laura Shaver, alongside her five sisters; as a child, she was diagnosed with rheumatic fever, and because of that disease had to spend six months in bed every year, between the ages of five and twelve.
She attended a local high school, and upon matriculating in 1969, enrolled into the University of Victoria in British Columbia, and graduated in 1973.
She started acting in theatre while she was attending The Banff School of Fine Arts, one of the most prestigious art schools in Canada.
Roles in TV series
Helen's first apperance on televison was in a 1974 episode of the series "The Beachcombers", followed by minor roles in the series "Police Surgeon" and "King of Kensington". In 1980, she acted in the series "United States", and then in the following year portrayed Jessica Novak in the eponymous series about a news reporter who exposes various interesting stories.
In the following years, she appeared in the series "Hill Street Blues", "The Edison Twins", "The Ray Bradbury Theater" and"B. L. Styker".
In the '90s, she was cast to play Kelby Robinson in the series "WIOU", followed by her role of Rachel Corrigan in the series "Poltergeist: The Legacy", a fantasy horror drama about a paranormal investigation team. The series had six award nominations, including Helen's nomination for Saturn Award for Best Genre TV Actress.
In 2001, she acted alongside Eric Ian Goldberg and Richard Dreyfuss in the series "The Education Of Max Bickford", followed by her roles in the series "The L Word" and "The 4400".
Roles in movies
Helen's film debut was in the movie "Outrageous" in 1977, followed by her roles in the movie "Starship Invasion" and "Who Has Seen the Wind".
In the following year, her portrayal of Ann MacDonald in the movie "In Praise of Older Woman" brought her an Etrog Award at the 1978 Canadian Films Awards for Best Performance by a Lead Actress (Feature).
For almost a decade, Helen had minor roles in TV series and short movies, until she was cast to play the character Vivian Bell, in the movie "Desert Hearts". This romantic drama is about a professor who is unhappy with her marriage, and after a divorce, starts a relationship with a young lesbian girl.
After this, she had another prominent role in the movie "The Color of the Money", in which she acted alongside Paul Newman, Tom Cruise and Mary Elizabeth Mastrantonio.
This sport drama, directed by Martin Scorsese, had ten award nominations and won three, including an Oscar won by Paul Newman for Best Actor in a Leading Role.
Over the next few years, Helen acted in numerous movies, playing mostly supporting roles, but most significant for her was as Sheryll in the Canadian movie "We All Fall Down" in 2000; for her portrayal of a drug-adicted prostitute in the film, she won a Genie Award for Best Performance by an Actress in a Supporting Role.
Her most recent role was in the 2013 movie "Down River", in which she was cast as the character Pearl, the older woman who helps three young girls in their breakthroughs and breakdowns in life.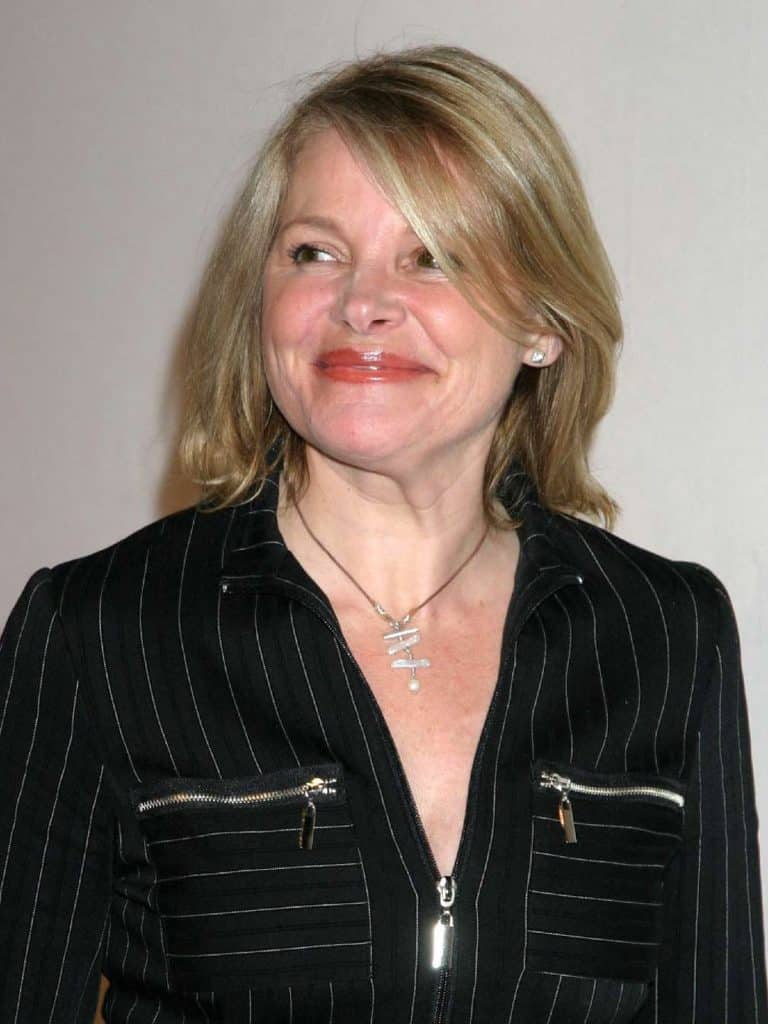 The movie had 13 award nominations and won nine, while Helen was nominated for an ACTRA Toronto Award for Outstanding Perfomance-Female.
Other credits
Her friendship with Martin Scorssese brought Helen more benefits than just acting in his movies – he was the one who supported her to start directing and producing on television. Her directing debut was the 1998 episode "Stage Coach Marty", in the series"Dead Man's Gun".
In the following years, she directed numerous cable movies and series, such as "The Net", "The Outer Limits", "Dead Like Me", "Judging Amy" and "Law and Order: Special Victims Unit".
Her directing debut was the movie "Summer's End", a family drama about two brothers who have just lost their father; the movie had five award nominations and won four, with Helen winning a Chicago International Children's Film Festival Children's Jury Award for Feature Film and Video – Live Action.
Love life and relationships
Helen is very open-minded when it comes to talking about her love life, and doesn't usually keep her relationships a secret. There were various rumors about her sexual orientation after her role in the movie "Desert Hearts", but she hasn't denied nor confirmed those rumors.
However, it's widely known that she was in a marriage with the screenwriter Stephen C. Peters from 1979 to 1982; there were also rumours about her relationship with a certain Rankin Smith, but it's unknown to the media who that man was, and if she was really in any connection with him.
She met her second husband Steve Smith, while filming for "Desert Hearts"; he was working as the key grip for the shooting of the movie. They married on 9 October 1988, and have a son, whose name is Mackenzie. As of August 2021, it seems that the two are still in a happy marriage.
Hobbies and other interests
Helen's favorite hobbies are reading, watching movies and going to the theatre.
She likes long walks in nature, especially by the water – it doesn't matter if it's a sea, river or lake. She likes to walk in the sunset, while holding her husband's hand, as she has spoken about it in one of her interviews.
Helen is the founder of a production company named "MAWD" which means mother, actress, wife, director – acronym of all that she really is. Nowadays, she has some theatrical features in development, and is mentoring young filmmakers.
Age, height and net worth
Helen is 70 years old, she has long blonde hair and blue eyes. She is 5ft 6ins (1.7m) tall, and weighs around 155lbs (70kgs).
As of August 2021, her net worth has been estimated at close to $10 million.