• Jennifer Victoria Runyon was born on April 1, 1960, in Chicago, Illinois, USA.
• She is an actress with close to 40 credits to her name, best known for her role in the 1984 movie "Ghostbusters".
• She was raised in Chicago alongside her half-brother Scott, and moved to Los Angeles when she was 14.
• Jennifer is married to Todd Corman, with whom she has two children.
• As of June 2021, her net worth has been estimated at over $1.7 million.
Who is Jennifer Runyon?
Jennifer Victoria Runyon was born in Chicago, Illinois USA, on 1 April 1960 – her zodiac sign is Aries, and she holds American nationality. She's an actress with close to 40 credits to her name, perhaps still known best for her portrayal of Female Student, in the hit 1984 action fantasy comedy movie "Ghostbusters". It was written by Dan Aykroyd and Harold Ramis, directed by Ivan Reitman, and starred Bill Murray, Dan Aykroyd and Sigourney Weaver; it follows three former professors of parapsychology, who have now begun working as ghostbusters, exterminating ghosts on demand. The film won seven awards, and was nominated for eight others, including two Oscar nominations.
Jennifer briefly retired from acting in 2007, but missed it, and soon returned.
Early life and education
Jennifer was raised in Chicago alongside her half-brother Scott, who was born in her father John Pesick's first marriage. Her step-father Jim James R. Runyon was a famous disc jockey, actor and a radio announcer, while her mother was Jane Roberts, an American actress.
Jennifer and her family moved a lot during her early years, mostly because of her father's work. She was 14 when they finally settled in Los Angeles, California, where Jennifer enrolled at a local high school. She became interested in acting mostly thanks to her parents, who occasionally appeared in movies and TV series. Jennifer was a member of her school's drama club, and appeared in several plays performed at the school.
Roles in movies
Upon matriculating in 1978, Jennifer chose not to pursue a college degree, but to focus on acting, launching her career in 1980 with her portrayal of Nancy in the horror mystery thriller "To All a Goodnight". A couple of her following roles were in the 1983 drama "Six Pack", the 1984 comedy "Up the Creek", and the 1985 biographical crime drama "The Falcon and the Snowman".
Her first lead role was in 1986, when she portrayed J. C. Swift in the adventure comedy "Blue de Ville". It was written by Brad Buckner and Eugenie Ross-Leming, directed by Jim Johnston, and also starred Kimberley Pistone and Mark Thomas Miller. It follows a young woman, her friend and a hitchhiker, who are looking for the young woman's father while driving around in an old Cadillac.
Her following notable performance was in the 1988 romantic fantasy comedy "18 Again!", which starred Charlie Schlatter, George Burns and Tony Roberts, and follows an old businessman who has been involved in a car accident, and has now swapped bodies with his grandson. A couple of Jennifer's following roles were in the 1988 family comedy "A Very Brady Christmas", the 1990 war comedy "A Man Called Sarge", and the 1991 action crime drama "Tagteam". In 1991, she played a supporting character in the action adventure "Killing Streets", and in 1993, Jennifer starred alongside Diane Ladd and Raphael Sbarge, in the science fiction horror "Camosaur".
Three of her most recent roles in movies have been in the 2016 horror "Terror Tales" (lead role), the 2017 horror comedy "Bloodsucka Jones vs. The Creeping Death", and the 2020 western action "Gunfight at Silver Greek" in a lead role.
Roles in TV series
Jennifer made her debut TV series appearance in 1981, when cast to play the supporting character Sally Frame in the long-running romantic drama "Another World". It aired its 4,404 episodes between 1964 and 1999, and follows the people living in Bay City.
The following years saw Jennifer appear in an episode of various series, such as the drama "Boone", the action adventure comedy "The Fall Guy" and the adventure action drama "The Master". In 1985, she was cast to play Marcia Grant, in the drama mini-series "Space", and her following two appearances were in the action crime adventure "Magnum, P. I.", and the science fiction action "The Highwayman". Between 1984 and 1987, she played the supporting character Gwendolyn Pierce, in the family comedy "Charles in Charge", created by four people, and which starred Scott Baio, Willie Aames and Nicole Eggert.
It follows the college student Charles, who's a housekeeper of the Powell family, and the series won two of the 13 awards for which it was nominated. The late '80s saw Jennifer make a guest appearance in an episode of various series, including in the romantic family comedy "Who's the Boss?", the comedy "Dear John" and the family comedy "Valerie".
In 1989, Jennifer was invited to play Peggy Stratton, in the episode "Genesis: Part 1 – September 13, 1956", of the critically acclaimed action adventure drama "Quantum Leap". It was created by Donald P. Bellisario, starred Scott Bakula, Dean Stockwell and Deborah Pratt, and follows a scientist who has become stuck in the past, and can move his consciousness from one body to another. The series won 18 awards including six Primetime Emmys, and was nominated for 43 other awards.
Three of Jennifer's most recent roles in TV series have been in a 1991 episode of the romantic drama "Beverly Hills, 90210", the 1991 episode "Murder, Plain and Simple" of the mystery crime drama "Murder, She Wrote", and a 1992 episode of the comedy "Vinnie & Bobby".
Other credits
In 1989, Jennifer performed the song "Que Sera, Sera", in an episode of the series "Quantum Leap".
In 2014, she co-produced the talk-show "F. L. U. I. D."
She has been featured in various documentary movies, including in the 1984 "The Making of 'Up the Creek'", the 2016 "Ghostheads", and the 2019 "Cleanin' Up the Town: Remembering Ghostbusters".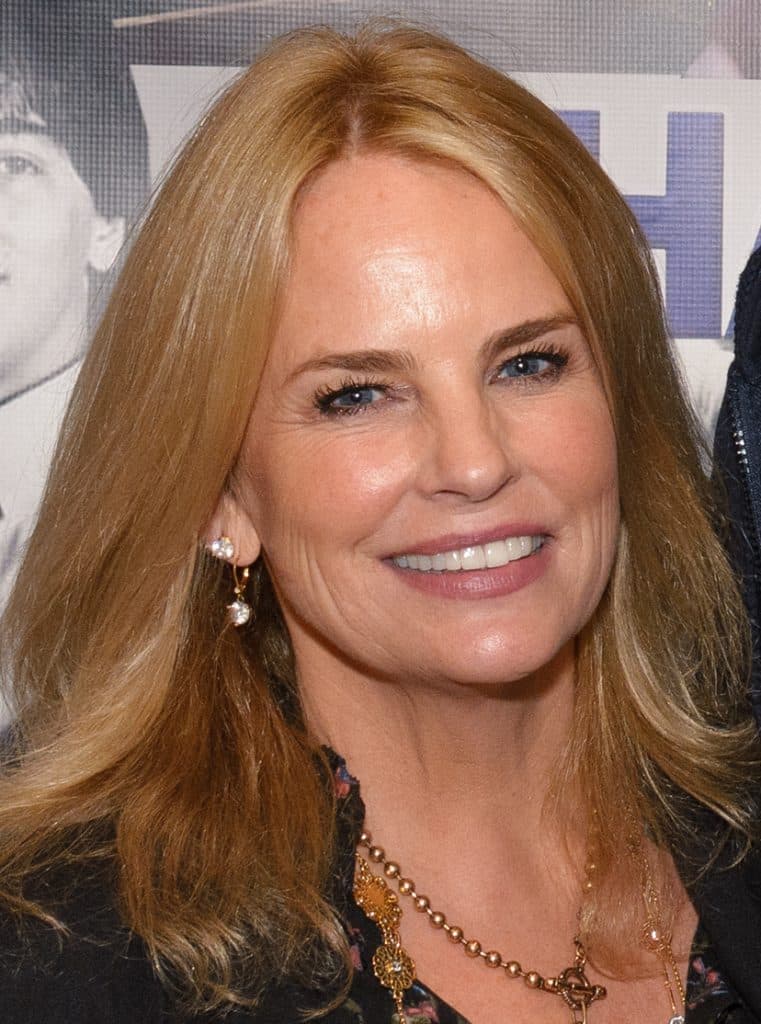 Love life and relationships
Jennifer prefers to keep the details of her love life to herself, but it's widely known that she has been married to Todd Corman since 9 March 1991. Todd is a former actor and a collegiate basketball coach, who in 2004 began coaching the women's basketball team of Concordia University in Irvine, California. He moved to Oregon State University in early 2008, while he has also coached at various high schools, including Fernando Valley Christian High School, Oak Park High School, and El Segundo High School.
Not long after the two exchanged vows, Jennifer gave birth to their son Wyatt, and two years later they welcomed their daughter Bayley, on whom Jennifer concentrated on raising, hence the gap in her professional CV.
Both Jennifer and Todd prefer to keep their children away from the media's attention.
As of June 2021, Jennifer's married to Todd Corman, and shares two children with him.
Hobbies and other interests
Jennifer's a lover of animals, and pictures of various can be found uploaded onto her Instagram account, including dogs, birds and cats, and most recently a deer, of which she took a picture as it peaked through her window. She has a rescue pet Chihuahua dog called Ellie, which can also be seen featured in some of her pictures.
Jennifer loves to travel, and has been to various US states to shoot for her movies and TV series, while she has also been to Australia, and to a couple of Asian and European countries, both for work and pleasure.
She enjoyed being in Australia mostly because she likes kangaroos.
Jennifer's taking good care of her mental health, and does yoga and meditates on a daily basis.
She has her own favorite actors and actresses, some of whom are Jim Carrey, Robert De Niro and Natalie Portman, and a couple of her favorite movies are "Bruce Almighty", "The Sleepers" and "Leon: The Professional".
Age, height and net worth
Jennifer's age is 61. She has long blonde hair and blue eyes, her height is 5ft 3ins (1.6m) and she weighs around 114lbs (52kgs).
As of June 2021, her net worth has been estimated at over $1.7 million.