• Joseph Mazzello is an award-winning American actor, best known for his roles in "Jurassic Park" (1993) and "The Social Network" (2010).
• He is currently active, and recently starred in the role of Bob in the comedy film "Unexpected".
• He started his acting career at age 7, and went on to receive recognition for his roles.
• His net worth is estimated at $3 million.
• He is currently single, and has not fathered any children.
Who is Joseph Mazzello?
Mazzello is an award-winning American actor, perhaps best known to the world as Tim Murphy in the film "Jurassic Park" (1993), and as Dustin Moskovitz in the film "The Social Network" (2010), among several other notable roles that he's secured so far in his career.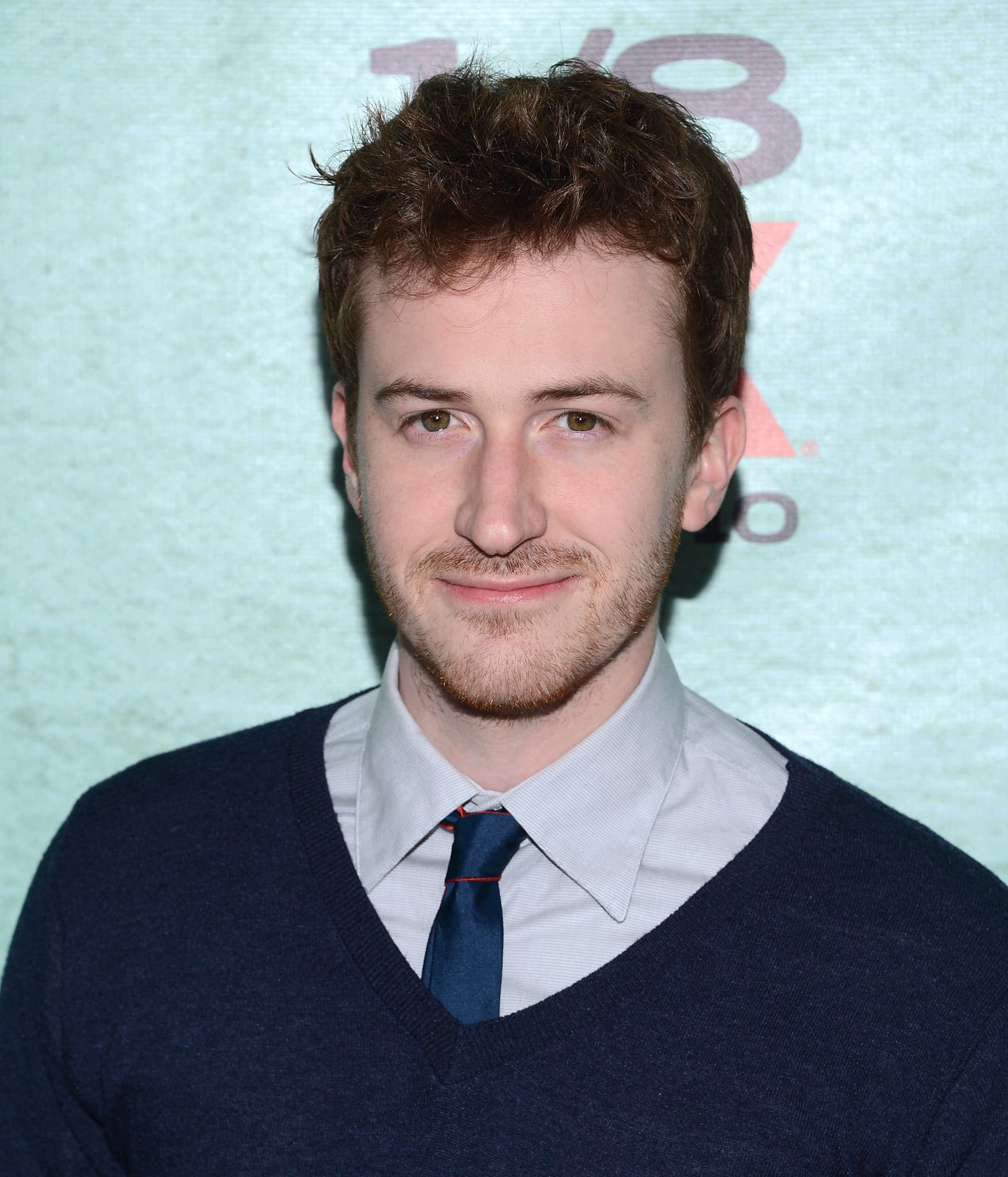 Where is Joseph Mazzello Now? What is he Doing Today?
Joseph started his acting career early on, and successfully transferred into adult roles. He's still active, and was most recently seen in the role of Bob in the comedy film "Unexpected", the lead protagonist who's a music critic out of a job and addicted to Zoloft, written by Rodney Patrick Vaccaro and directed by David Hunt, co-starring Anna Camp and Neil Flynn.
Joseph Mazzello Wiki: Age, Childhood, and Education
Joseph Mazzello was born on 21 September 1983, in Rhinebeck, New York State, USA, the son of Joseph Francis Mazzello Jr., a dance studio owner, and his wife, Virginia. He has two siblings, Mary and John Mazzello. Joseph spent his childhood in Hyde Park, New York, and went to the Catholic School Our Lady of Lourdes.
He enrolled at the University of Southern California in 2001, supported by a letter of recommendation from Steven Spielberg. Joseph obtained a Bachelor's degree in cinema and television production in 2005.
Career Beginnings and Instant Success
Joseph started his career at just seven years old, as Jason in the television movie "Unspeakable Acts", which starred Jill Clayburgh, Brad Davis and Sam Behrens about a child sex abuse scandal in the US, based on the book by Jan Hollingsworth.
The same year, young Joseph made his feature debut as Wendell McGaffney in the award-winning thriller mystery film "Presumed Innocent", with Harrison Ford, Raul Julia and Greta Scacchi in the lead roles, directed by Alan J. Pakula, and based on the novel by Scott Turow.
Two years later, he had a supporting role in the award-winning drama film "Radio Flyer", which starred Lorraine Bracco, John Heard, and Adam Baldwin; about a father who tells a story from his childhood when he lived in the suburbs with his younger brother.
In 1993, Joseph secured his breakthrough role as Tim Murphy, Lex Murphy's brother in the Academy Award-winning sci-fi action-adventure film "Jurassic Park", directed by Steven Spielberg, and based on the novel by Michael Crichton. Joseph worked directly with Spielberg on the character, and the two made some changes to the original character from the book. Joseph received high praise for his work, which earned him several prestigious nominations, and ultimately awards, such as a Saturn nomination in the category for Best Performance by a Younger Actor, and a Young Artist Award in the category for Best Youth Actor Co-Starring in a Motion Picture Drama.
He reprised his role in the sequel "The Lost World: Jurassic Park" in 1997, and following these successes, Joseph became a young star, and continued his career with a number of prominent roles. He co-starred as Roarke Hartman in the critically acclaimed thriller adventure film "The River Wild", with Meryl Streep, Kevin Bacon and David Strathairn in the lead roles, and then starred as Charlie in the television western-drama movie "A Father for Charlie", based on a true story about an unlikely friendship between a poor African-American sharecropper, and a young white boy, co-starring Louis Gossett Jr.
Next, he starred as Dexter, an 11-year-old boy with AIDS, and his loner friend Erik as they embark on an adventure to find a cure for AIDS, entitled "The Cure", co-starring Brad Renfro, and then starred alongside Patrick Swayze and Mary Elizabeth Mastrantonio in the fantasy family-drama film "Three Wishes".
Before the decade ended, Joseph had the lead role in the sci-fi adventure film "Star Kid", about a boy whose life changes when a meteor falls into a local junkyard, and he finds an exoskeleton with AI from another galaxy in the form of a Cybersuit, written and directed by Manny Coto. Moreover, he co-starred with Ian Michael Smith in the comedy-drama film "Simon Birch", about a young boy with stunted growth who believes that God has a higher purpose for him.
The 2000s
With his studies fully on, Joseph made only a handful of appearances in the early 2000s. His first role in the new millennium was in the comedy film "Wooly Boys", alongside Peter Fonda and Kris Kristofferson, and then continued with a string of one-time appearances in such TV series as "Providence" (2002), "CSI: Crime Scene Investigation" (2003), and "Without a Trace" (2004).
Ever wondered what Joseph Mazzello – the actor who plays Timmy – looks like as an adult? If you've seen The Social Network, he plays Dustin Moskovitz. #JurassicParkTrivia #JurassicPark pic.twitter.com/omeGgi3xkZ

— Darren Naish (@TetZoo) June 4, 2018
In 2007, Joseph made his directorial debut with the short drama "Matters of Life and Death", for which he won the Directorial Discovery Award at the Rhode Island International Film Festival, and in which he also starred.
Three years later, Joseph starred as Eugene Sledge in the multiple Primetime Emmy Award-winning action-adventure drama TV mini-series "The Pacific", which depicts World War II through the eyes of several young Marines.
The same year, Joseph portrayed Dustin Moskovitz, one of the co-founders of Facebook, in the biopic drama "The Social Network", about Mark Zuckerberg and how they created Facebook, and subsequent lawsuits by twins who claimed he stole their idea, and co-founder who was thrown out of the business, starring Jesse Eisenberg and directed by David Fincher.
In 2013, Joseph appeared in the TV action crime-drama series "Justified", while in 2014, he was Daniel Casey in two episodes of the Primetime Emmy Award-nominated series "Person of Interest".
Two years later, Joseph wrote, directed, and starred in the sports comedy-drama film "Undrafted", with Tyler Hoechlin as his main choice. In 2018 he was John Deacon, the bass guitarist for the rock band Queen in the multiple Academy Award-winning biopic music-drama film "Bohemian Rhapsody", which tells the story about the band Queen and its lead singer Freddie Mercury, with Rami Malek in the lead role.
To speak further of his accomplishments, in 2021 Joseph portrayed Paul Begala, former counselor to the President of the USA, in the anthology series "American Crime Story".
Net Worth
According to sources, Joseph Mazzello's net worth is estimated at $3 million, as of early 2023.
Personal Life, Dating, Girlfriend, Wife, Married, Children
When it comes to his personal life, Joseph hasn't talked about it; there's no available information about his love life at the moment. In the past, he was linked to several co-stars, including actress Arabella Ajar, but nothing has been confirmed.
According to reports, he is currently single, and hasn't fathered any children.
Appearance and Body Measurements
Joseph Mazzelo has dark brown hair and hazel eyes. He stands at a height of 5ft 9ins (1.75m), while he weighs approximately 150lbs (68kgs). His vital statistics are unknown, but he has a slim figure.