• Born in 1978 in St. Thomas, US Virgin Islands and is of African-American, Puerto Rican, Dutch and Jamaican descent
• Had a troubled childhood and ran away from home at 16, and was raped at 13
• Became known as Superhead after appearing in several music videos, and published her memoir "Confessions of a Video Vixen" in 2005 which became a New York Times bestseller
• Released a porn video, "Super Head", in 2006 and has published several other books since
• Had relationships with Kool G Rap, Lil Wayne, and others, and has an estimated net worth of $4 million
Who is Karrine Steffans?
Karrine was seen in several music videos of popular hip-hop and rap musicians, however, her name came into the spotlight in 2005, after she published her memoirs entitled "Confessions of a Video Vixen". Also known as 'Superhead', Karrine Steffans is an actress and author who is now a public speaker who shares her story about the expectations of women in the hip-hop and rap industry all over the United States.
To learn more about this controversial person, whose life is, we could say, more than interesting, let us tell you the naked truth about her.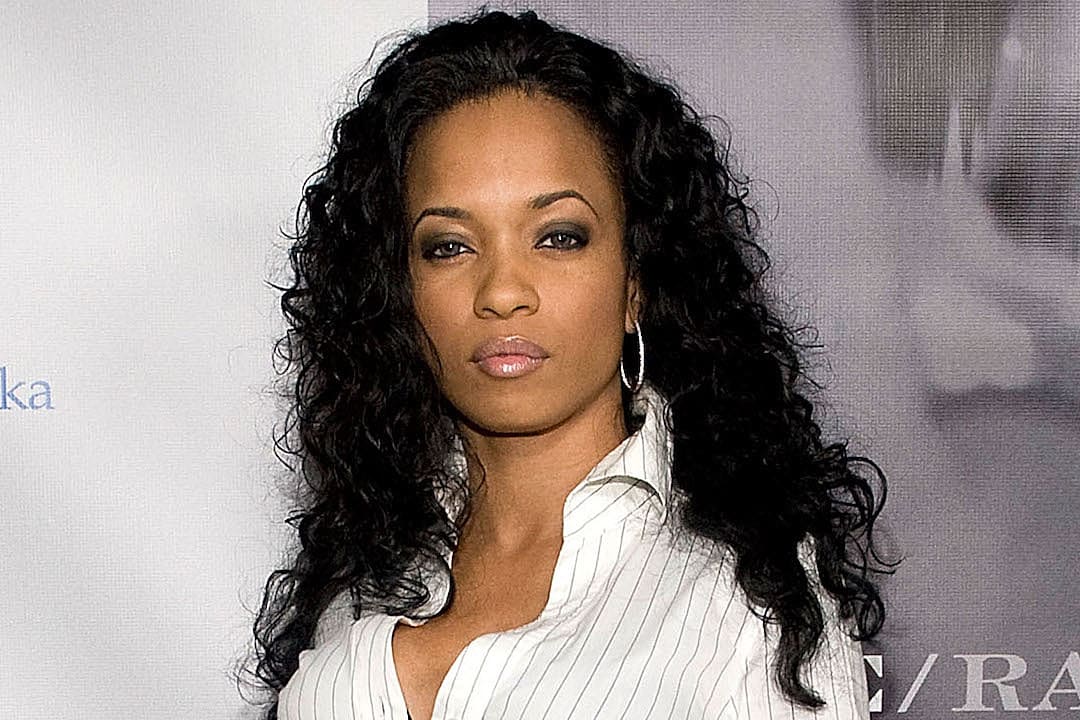 Early life, family, and education
Born Karrine Steffans under the zodiac sign of Leo on 24 August 1978, she is now aged 44 as of 2022. Karrine hails from Saint Thomas, Virgin Islands USA, thus she holds American nationality, and comes from a family of African-American, Puerto Rican, Dutch and Jamaican descent. In one of her interviews, Karrina said that she is not African-American (her father belongs to this ethnical group) and that she considers herself an 'Island girl'.
Speaking of her parents, she shared that her childhood was hard, living with an indifferent father and an alcoholic mother, saying that she suffered physical and emotional abuse during her early years; she was raped when she was just 13 years old. Karrina ran away from home three years later, and since she was living on a street, to provide for herself, she began working as an exotic dancer.
Aged 17, she began living with a rapper Kool G Rap, whose real name is Nathaniel Wilson, and from this relationship Karrina has a son. She lived in Arizona and New York before she moved to Los Angeles, California, in 1999. She left Kool G Rap after she ended up in the hospital due to physical abuse by him, saying that she was afraid for her and their son's life.
When it comes to her educational background, she hasn't matriculated from high school.
Career as a vixen
Through her relationship with Kool G Rap, Karrina has met people involved in the hip-hop and rap industry, so she began working as a video model and vixen, making her debut in 2000, appearing in the music video for the song "Hey Papi" by Jay-Z.
Soon after, she was seen in the music video for the song "Danger (Been So Long)" by Mystikal Featuring Nives, also in 2000, and was also seen in the music videos of artists such as LL Cool J and R. Kelly.
Acting career
Karrina made her acting debut portraying Candice Hicks in the 2003 action movie "A Man Apart", starring Vin Diesel, Larenz Tate, and Timothy Olyphant.
In 2006, was released a porn video, also starring Jesse Spencer, whose stage name is Mr. Marcus, an actor and director known for over 1,800 pornographic movies, which he either starred in or directed. The movie entitled "Super Head" was filmed in 2000, and was released after Karrina's name made headlines in 2005.
As mentioned, Karrina's first book was published in 2005, with details of the first 25 years of Karrina's life, and which caused considerable controversy in hip-hop and rap circles; the story of her troubled childhood, abuse, drugs, rape through stripping and vixen career, was immediately a New York Times bestseller. Among other things, Karrina wrote about her alleged sexual relationships with celebrities such as Usher, Dr. Dre, and Shaquille O'Neal, among many others.
Two years later, Karrina released the sequel entitled "The Vixen Diaries", which was also a New York Times bestseller, then during 2008, Karrina occasionally wrote columns for the magazine King.
Her third book, entitled "The Vixen Manual: How to Find, Seduce & Keep the Man You Want" was published in July 2009 and reached number seven on New York Times best sellers list.
In 2010, Karrina announced that she'd signed two deals with Fox Television Studios, and it was rumored that they were working on a television series, however, to date, the series has not been aired.
In 2015, Karrina published her fourth book "Vindicated: Confessions of a Video Vixen, Ten Years Later", which hasn't achieved the success of her previous books.
Currently, Karrina resides near Hollywood, and it seems that for a while she withdrew from public life. Although she has an Instagram account, it's hard to keep track of her life since her last post was in 2012. Most recently, she was seen on VladTV, and mostly spoke about her relationship with Dwayne Michael Carter Junior, better known by his stage name Lil Wayne.
Leaks
Although many people believed that the adult video released in 2006 has leaked onto the internet, it was actually released with Karrina's permission. The porn video was filmed in 2000, but Karrina was a 'no name woman' at the time, until she rose to prominence as the author of her controversial memoirs.
The video was previously available for free on the internet, however, when Karrina came to prominence, Mr. Marcus edited the video and included some scenes from other movies, and viewers now had to pay to watch it.
Love life and husband
According to Karrina, she's had numerous sexual partners, and has been romantically linked to various men; it's known that she was in a relationship with Kool G Rap from 1995 to 1999. He was the one, who according to Karrina, would force her to perform oral sex on him for hours, and has given her the nickname 'Superhead', allegedly because she was that good doing fellatio.
Their son, Naim Wilson was born on 19 January 1998, and was a one-year-old baby when his parents separated.
Sometime in 2007, Karrina began a relationship with Lil Wayne, a rapper, and according to her, their relationship lasted during her two marriages.
In 2009, Karrina married Darius McCrary, an actor and rapper, but they divorced in July 2011. In October of that same year, Karrina married a man only known as Damian, and the two have a son together, but divorced in 2012.
In the following year, Karrina released a novel based on her relationship with Lil Wayne, entitled "How to Make Love to a Martian". In 2014, as Karrina said, both Lil Wayne and she decided that it was time to call off their relationship. In her interview for VladTV, she said that she still loves Lil Wayne and that she 'will be there for him always'.
As of December 2022, Karrina seems to be single.
Net worth
Her journey from a childhood filled with poverty, violence and other negative experiences to becoming a best-selling author took nearly a quarter-century. She saw and felt a lot during that time, but says that she was able to get out of that world.
If you have wondered how rich Karrina is today, her net worth has been estimated at over $4 million.