• Katy Mixon is an actress born in Pensacola, Florida on 30 March 1981.
• She is known for her role in the ABC sitcom "American Housewives" and HBO comedy series "Eastbound & Down".
• She is married to Breaux Greer, a former professional athlete, and they have two children together.
• Her net worth is estimated to be over $10 million.
• She and her husband won two legal battles against their former nanny.
Who is Katy Mixon?
Katy Mixon was born in Pensacola, Florida on 30 March 1981. She's an actress, who gained popularity for her portrayal of April Buchanon in the HBO comedy series "Eastbound & Down". Her body of work includes movies such as "Take Shelter", "Hell or High Water", and "Minions", but she is perhaps known best for having one of the lead roles in the ABC sitcom "American Housewives".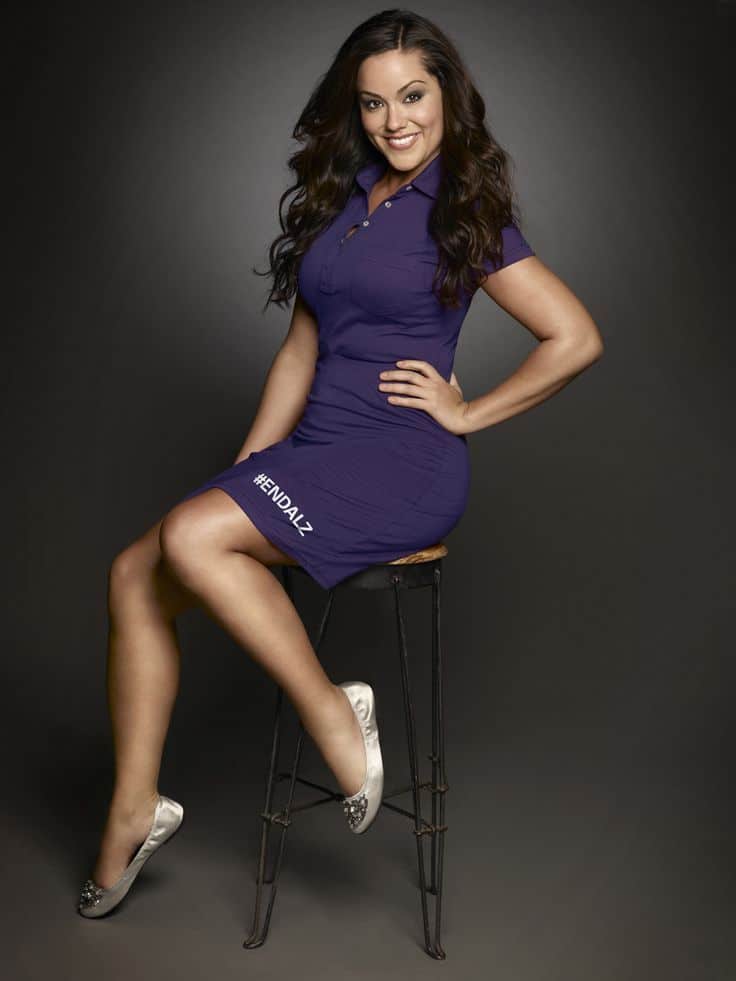 Early life and education
Katy grew up in Florida, in a family of nine – both her parents are no strangers to performance arts themselves. Her mother was once the first alternate for Miss Louisiana, while her dad played drums in a local band. Katy knew that she wanted to be an actress early on, so she was determined to study at a liberal arts school instead of a regular high school, ultimately at four schools, including the Alabama School of the Fine Arts and the Pensacola School of Liberal Arts, the latter from which she matriculated.
As a student, Katy was praised for her acting ability, which helped her win a competition as a part of her scholarship program. Having already earned an accolade for her acting, it wasn't a surprise that she was accepted into the School of Drama at the prestigious Carnegie Mellon University in Pittsburgh, Pennsylvania.
After graduating in 2003, Katy immediately moved to Los Angeles, California hoping to catch more acting opportunities.
Movies and TV shows
Katy made her film debut in the 2004 TV movie "Then Comes Marriage", which starred Eric Nenninger ("One Day at a Time") and Brooke D'Orsay ("Drop Dead Diva"). In the following years, she played supporting roles in a number of movies, including "The Quiet" (2005), "Blind Dating" (2006), and "The Informers" (2008).
One of her first major roles was in the comedy film "Four Christmases" (2008), in which she appeared alongside Vince Vaughn, John Favreau and Reese Witherspoon, portraying Susan, an 'ever-pregnant' woman from the American South. In one of her interviews, Katy revealed that a lot of her inspiration came from observing her own mother, who bore seven children. This role cemented her status as a talented comedic actress, and was followed by similar roles in "All About Steve" (2009), and season seven of "Two and a Half Men" (2010).
She also landed a role in the sports comedy series "Eastbound & Down", in which she played April Buchanon, the art teacher and the main love interest of Kenny Powers. The series aired on HBO from 2009 to 2013, and centered on a former major league baseball player returning to his old job at a local high school.
In 2011, Katy dived into voice acting, voicing Mary Jane Watson in a "Robot Chicken" parody of "The League of Extraordinary Gentlemen". In the same year, she played Norma Jean in the action thriller movie "Drive Angry", with Nicolas Cage and Amber Heard as the leading duo. Four years later, she took on another notable non-comedic role in the Oscar-nominated crime drama "Hell or High Water", directed by David Mackenzie, which starred Chris Pine, Ben Foster and Jeff Bridges.
Perhaps Kate's most recognizable role is that of Katie Otto in the sitcom "American Housewife", which was also her first leading role in a TV series. It follows the daily life of Katie, a stay-at-home mother of three who has to deal with rich and pretentious housewives around her. The pilot for the series was filmed in February 2016, and the producers knew that Katy was definitely a shoo-in for the title role. After some cast replacements, a new pilot came out in October of the same year, with the series proving a big success among viewers and critics alike, but the show still didn't make it past the fifth season; it's been reported that a lot of actors were unhappy due to the toxic work environment on set, which resulted in Julia Butters and Carly Huges leaving the show.
Katy Mixon is Betsy Faria. #TheThingAboutPampic.twitter.com/yh4OGszots

— NBC Entertainment (@nbc) March 4, 2022
After "American Housewife" came to an end in 2021, Katy focused on other TV roles. In 2022, we saw her in five episodes of "The Thing About Pam" – a crime drama about the real-life murder of Barsy Faria, which resulted in the wrongful conviction of her husband. In the same year, she also appeared as Jan Smith in another drama series based on true events, "George & Tammy", centered on the romance between legendary country singers George Jones and Tammy Wynette.
Marriage with Breaux Greer
Despite her popularity and admirable acting career, not a lot is known about Katy's personal life. We do know that she's married to the former professional athlete, Breaux Greer, who competed in the javelin throw, and has an impressive career behind him, being a four-time Olympian.
Furthermore, at the 2007 USA Outdoor Championship, he set the current US javelin throw record of 299.5ft (91.29m), which stood as the world record for eight years, before it was surpassed by the Kenyan thrower Julius Yego. Breaux is also known for his appearance in the 2008 season of "American Gladiators", a competitive reality TV series that matches professional and amateur athletes in a contest of endurance, speed and strength.
Katy and Breaux married in 2016, having met two years prior, when Katy hired Breaux as a personal trainer. 'We met, we locked eyes, the trainer was no longer. It's been unbelievable', she said about a leap of faith that got them together. Katy and Breaux have two children together: son Kingston and daughter Elektra.
Katy worked through both of her pregnancies, filming the first season of "American Housewife" while carrying her firstborn son. Since her pregnancy was unexpected, it couldn't have been written into the show, so Katy and the wardrobe department hid her belly under voluminous clothing. Not long after the birth of Kingston, Katy became pregnant again, which coincided with the filming of the second season of "American Housewife". This time, her character in the show was conveniently faking a pregnancy with a pillow, while Katy was actual expecting.
Net worth
Katy Mixon's net worth is estimated to be more than $10 million (as of late 2022), most of which comes from her role in "American Housewife". She also earns a significant amount through her endorsement deals on social media.
Furthermore, Katy and her husband have recently won two legal battles against their former nanny, Laree Hammer – according to the court documents, they were suing her for a breach of contract regarding her non-disclosure agreement. They were back with a lawsuit from Lauree, who sought over $800,000 in damages claiming she was harassed by Katy. We know that Katy and Breaux have won $100,000 from the first lawsuit, but whether they sought more money from their ex-nanny after the judge dismissed her harassment claim remains unclear.