• Kelly Stables is an American actress, born in St. Louis, Missouri USA in January 1978.
• She is best known for her role in the romantic comedy series "Two and a Half Men" and voicing two lead characters in the animated action adventure "W.I.T.C.H."
• She is married to Kurt Patino, an American film producer and writer, and they have two children.
• She enjoys spending her free time in nature, and is a fan of baseball, baking cookies, and watching movies.
• Her net worth is estimated to be over $3 million.
Who is Kelly Stables?
Kelly Stables was born in St. Louis, Missouri USA, on 26 January 1978 – her zodiac sign is Aquarius and she holds American nationality. She is an actress who might be known best for her portrayal of Melissa in the romantic comedy series "Two and a Half Men", created by Lee Aronsohn and Chuck Lorre, and which starred Jon Cryer, Ashton Kutcher, Angus T. Jones, and Charlie Sheen before he was fired! It follows a hedonistic writer whose life changes after his brother and his son move in with him. It aired from 2003 to 2015, and won 30 awards while it was nominated for 72 others, including two Golden Globes.
Kelly is still quite active in the film industry, but has taken a couple of months off to spend time with her family.
Childhood and education
Kelly was raised in St. Louis alongside her siblings by their mother and father who are both believed to be part of the film industry, however, Kelly hasn't shared any details concerning her family, as she prefers to keep such matters to herself.
She attended Lafayette High School at which she was popular for being a cheerleader, and was featured in the magazine "American Cheerleader"; Kelly was also voted Prom Queen. Upon matriculating in 1996, she enrolled at the University of Missouri, Columbia from which she graduated with a Bachelor's degree in communication in 2000, having minored in television and theatre performance. She was also a member of the sorority Delta Gamma while there.
Kelly then moved to Los Angeles, and appeared in various plays such as "The Little Foxes", "Peter Pan" and "Brady Bunch: The Musical", before she began practicing improvisation at the comedy sketch theatre The Groundlings.
Roles in TV series
Kelly has been credited with appearing in roughly 60 movies and TV series, and we are about to mention some of her most notable performances in this article.
She made her debut TV series appearance in 2002, when she portrayed Young Sophie in the pilot of the comedy "The Grubbs", but which wasn't picked up by any networks.
She subsequently appeared in single episodes of various series before being cast to voice two lead characters – Will Vando and Astral Drop – in the animated action adventure "W.I.T.C.H." in 2004, a quite popular series in the US, about five girls who gain superpowers to guard the passages between parallel universes. In 2007, Kelly played Janette in the comedy drama "Greek" which starred Clark Duke, Scott Michael Foster and Spencer Grammer, and is about Rusty Cartwright who upon enrolling at college wants to stop being a geek.
In 2010, Kelly was invited to portray Lisa Thomas in all six episodes of the comedy "Romantically Challenged", but which was cancelled because of low ratings.
From 2011 to 2015, she played Eden, one of the lead characters in the comedy "The Exes" created by Mark Reisman, and which also starred Donald Falson and Wayne Knight. It follows four recently divorced friends as they try to get used to being single again. The series won one award and was nominated for three others, including two Primetime Emmys.
Her next notable performance was in 2016, when cast to voice various characters in the animated action adventure "Trollhunters: Tales of Arcadia", which follows a boy who has to defend both the world of humans and the hidden world of trolls. The series won 18 awards and was nominated for 25 others. The following year saw Kelly star as Kate Marshall in the comedy "Malibu Dan the Family Man", which received mixed reviews.
One of her most recent roles in TV series has been in the comedy "Superstore", in which she portrayed her namesake Kelly from 2017 to 2019.
Roles in movies
Kelly made her debut film appearance when cast to play Amer-i-can in "Comedy Central Laughs for Life Telethon 2003", and gained recognition later that year after portraying Lydia Meryton in the romantic comedy "Pride and Prejudice", based on the novel by Jane Austen.
In 2005, Kelly played Samara, the main villain in the short horror thriller "Rings", and then Evil Samara in the mystery horror "The Ring Two", set six months after the events from the first movie. The year 2007 saw her cast as Karen Bolding in the crime mystery horror "Furnace", but which received poor reviews, and then in 2008 she appeared in another bad movie (according to critics) entitled "Dragon Hunter".
2009 saw Kelly play Teri and Phoebe the Elf in the fantasy comedy "Santa Baby 2: Christmas Maybe", and in 2012, she voiced Gossip Bird in the animated adventure comedy "Adventures in Zambezia", which won three awards and was nominated for six others.
In 2013, Kelly voiced various characters in the critically acclaimed animated comedy "Cloudy with a Chance of Meatballs 2", while the following year saw her play Rachel in the crime comedy "Horrible Bosses 2", written and directed by Sean Anders, and which starred Jason Bateman, Jason Sudeikis and Charlie Day. It follows three colleagues who are planning to kill their bosses, and 'won' a single award: a Women Film Critics Circle for Worst Female Images in a Movie.
Two of her most recent roles in movies have been in the 2018 romantic comedy "One Last Night", and the 2020 adventure family comedy "Dolittle".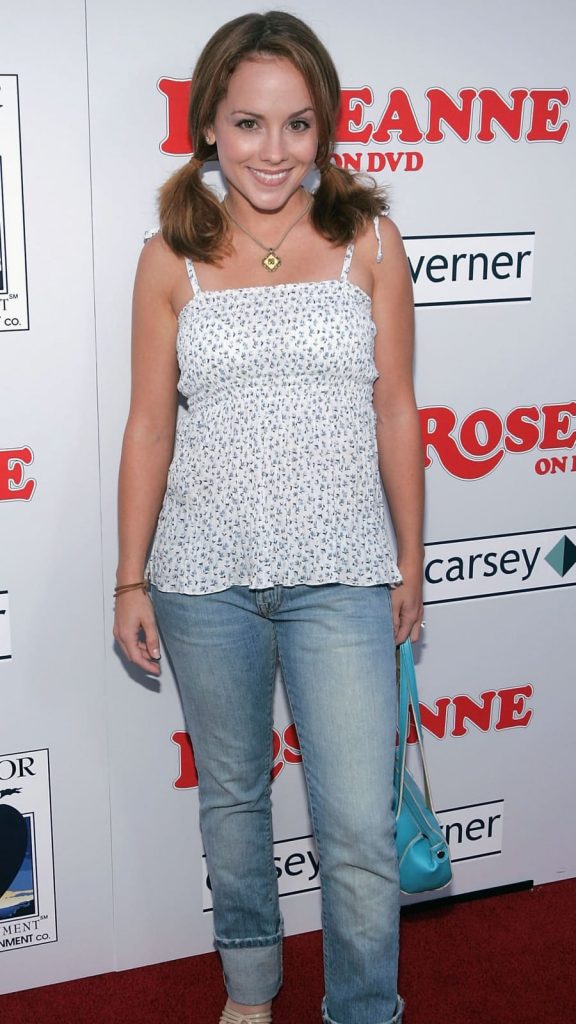 Voicing in video games
Kelly has been credited with voicing characters in four video games. In 2006, she voiced Generic Female Skater in "Tony Hawk's Downhill Jam", and then in 2008 Iola in "The Hardy Boys: The Hidden Theft". The year 2013 heard her voice various characters in "Lightning Returns: Final Fantasy XIII", and then in 2016, Kelly voiced Naomi Detex in "Let It Die".
Awards
Kelly has been nominated for a single award: a 2015 Behind the Voice Actors Special/DVD Voice Acting Award for Best Female Vocal Performance in a TV Special/Direct-to-DVD Title or Short, for her performance in the animated family comedy film "Tom and Jerry: The Lost Dragon".
Love life and relationships
Kelly married her other half Kurt Patino, an American film producer and writer, on 26 March 2005 after the two had been dating for over five years.
On 7 September 2012, they welcomed their son Kendrick Kurt Patino, while their second son Kellen William Patino followed on 2 April 2015.
Kurt is staying away from the media's attention, but he's still known particularly for having produced the 2009 action fantasy horror movie "Soul Fire Rising", and the 2018 adventure comedy drama "Tin Holiday". He has been nominated for 15 awards, winning two: a 2019 Festival Award for Best Story, and a 2020 Fusion Award for Best original Screenplay of a Feature Film.
Kelly hasn't talked about any other men she might have dated, so as of January 2021, she is married to Kurt Patino, and they have two children.
Hobbies and other interests
Kelly enjoys spending her free time in nature, and her Instagram account is filled with pictures taken of fields, woods and mountains.
Winter is her favorite season because she is a huge fan of snow, and enjoys making a snowman with her son, who is now learning to ski.
She is a huge fan of baseball, and cheers for the Washington Nationals while she has watched on TV nearly every game that they've played.
Kelly likes to bake cookies, especially during Christmas and Halloween.
She has her own favorite actors and actresses, some of whom are Robin Williams, Heath Ledger and Julia Roberts, and a couple of her favorite movies are "Patch Adams", "Dead Poets Society" and "10 Things I Hate About You".
Age, height and net worth
Kelly's age is 42. She has long brown hair and brown eyes, her height is 4ft 11ins (1.52m) and she weighs around 120lbs (54kgs).
As of January 2021, her net worth has been estimated at over $3 million.