• Cynthia Lauren Tewes was born in 1953 in Braddock, Pennsylvania USA.
• She is best known for her role as Cruise Director Julie McCoy in the romantic comedy series "The Love Boat".
• She has had roles in more than 40 movies and TV series.
• She is a trained chef and has been clean from drugs for over 30 years.
• Her net worth is estimated to be over $2 million.
Who is Lauren Tewes?
American actress Cynthia Lauren Tewes was born in Braddock, Pennsylvania USA, on 26 October 1953, so her zodiac sign's Scorpio. She's had roles in more than 40 movies and TV series, and is perhaps still best known for her playing of Cruise Director Julie McCoy in the romantic comedy series "The Love Boat", which Wilford Lloyd Baumes created, and which starred Ted Lange, Bernie Kopell and Gavin MacLeod. It follows the crew of the cruise ship Pacific Princess, the series aired from 1977 to 1987, and won four of its 30 award nominations.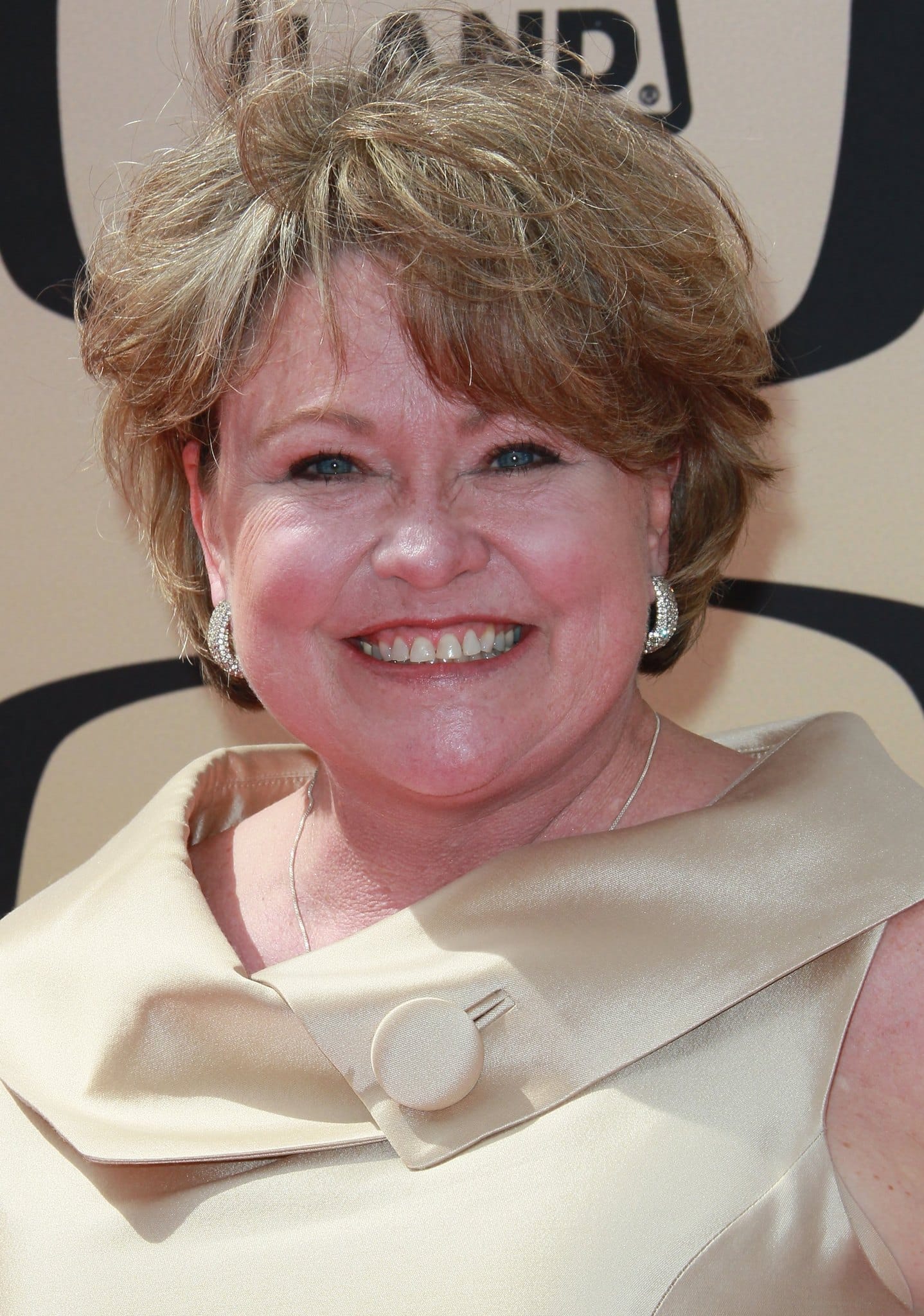 Early life and education
Lauren was raised in Trafford, Pennsylvania alongside her three siblings, by their father Joseph Robert Tewes who was a wood pattern maker, and mother Joanne (nee Woods) who was a housewife; the family moved to Whittier, California after Lauren turned eight.
She studied at Ada S. Nelson Elementary School prior to progressing to Pioneer High School; it was there that she fell in love with acting, and won Best Actress Award for three consecutive years. She matriculated in 1972, and then continued her education at Rio Hondo College; Lauren was presented with The Chancellor's Award for Excellence in Theatre, and then continued her education at the University of California, Riverside.
She quit after her scholarship expired in 1973, and went on to act with the Pacific Conservatory Theatre, appearing in plays such as "The Most Happy Fella", and "Arsenic and Old Lace".
Roles in TV series
Lauren's debut TV series role was her playing of Kathy in the 1976 episode "Trash Detail, Front and Center" of the crime action "Police Story", and could then have been seen appearing in an episode of the drama "Family", the crime action "Starsky and Hutch", and the crime mystery "Vega$".
From 1984 through 1986, she played Ellen Pierson in the romantic drama "Hotel", which John Furia and Barry Oringer created, and which starred Nathan Cook, Connie Sellecca and James Brolin. It follows the people working and staying at the St. Gregory Hotel, the series aired from 1983 to 1988, and won two of its nine award nominations. Lauren had roles in only two TV series in the remainder of the decade: she voiced Red McCullough in the 1987 episode "Assault on Raider Stronghold" of the animated action "Sky Commanders", and played Karen Kupkus in the 1988 episode "Friends of the Family" of the comedy "My Two Dads".
She appeared in four TV series in the '90s, with the most popular amongst these perhaps being the crime drama "Dark Justice", created by Jeff Freilich, and which starred Clayton Prince, Dick O'Neill and Bruce Abbott; the series aired from 1991 to 1993, and follows Judge Nicholas Marshall whose wife and daughter have been murdered, and who's now founded the vigilante group Night Watchman.
In 2000 and 2001, Lauren played Linda Westershulte in the action mystery "The Fugitive", and she's since had only a single TV series role, portraying Neighbor in the 2017 episode "Part 11" of the crime horror "Twin Peaks".
Roles in movies
Lauren's debut film role was playing Jessie Matthews in the 1979 comedy "Dallas Cowboys Cheerleaders", and some of her following appearances were in the 1981 horror thriller "Eyes of a Stranger", the 1985 comedy "Anything for Love", and the 1990 mystery thriller "The China Lake Murders".
Also in 1990, Lauren portrayed Mrs Scott in the action adventure comedy "Camp Cucamonga", which Roger Duchowny directed, and which starred Jennifer Aniston, Chad Allen and John Ratzenberger; it follows a group of teenagers who are staying at a lake front summer camp, as well as the lives of their counselors.
Some of Lauren's most notable performances in the '90s were perhaps in the 1993 action family comedy "Magic Kid", the 1996 science fiction mystery "It Came from Outer Space II", and the 1997 science fiction comedy "Nowhere".
She's since had roles in only three movies: the 2000 short comedy "Shot List", the 2013 short comedy "Locally Grown" and the 2021 biographical comedy "Potato Dreams of America".
Queerguru reviews @weshurley wonderful comic autobiographical @Potatodreamsusa that had its World Premiere at @sxsw Festival with @LeaDeLariaBR @TylerBocock @JonathanBennett #HershPowers @maryasea @DrewHighlands https://t.co/QIn5EAQ1jV @ILoveGayMovies pic.twitter.com/hiQJupzKSL

— queerguru (@queerguru) March 17, 2021
Other credits
Lauren performed various songs in four episodes of the series "The Love Boat" from 1979 through 1984.
The year 2021 saw her make a guest appearance in several talk-shows, including "Stars in the House", "Hollywood and Beyond with Steven Brittingham", and "Idol Chat".
Awards and nominations
Lauren was nominated for a 1982 Golden Globe for Best Supporting Actress in a Series, Miniseries or Motion Picture Made for Television, for her performance in "The Love Boat".
Love life and husbands
Lauren's been married thrice. Her first husband was American TV commercials director John Wassel; they exchanged vows in 1977, but divorced in 1982.
Lauren married Italian drummer Paolo Nonnis in 1985, and the marriage lasted for 10 years. In 1987, Lauren and Paolo's prematurely born daughter died when only a month old.
Her third husband was American stage actor Robert Nadir; they exchanged vows in 1996, and the marriage ended with Robert's death in 2002.
Lauren hasn't spoken of her other relationships, and seems to be single as of December 2022; she's been married thrice, and doesn't have children.
Interesting facts and hobbies
Lauren's an avid cook. She attended a culinary school and became a cheese specialist; when not acting, she's working for a Seattle catering company as a sous-chef.
Lauren became addicted to drugs after the end of the series "The Love Boat", but she's been clean for more than 30 years now.
She portrayed the character Julie McCoy in three other series besides "The Love Boat", including "Martin" and "Charlie's Angels".
Her Instagram account numbers close to 400 followers, and she's posted nearly 100 pictures and videos onto it.
Some of Lauren's favorite actresses are Jennifer Coollidge, Alexandra Daddario and Amanda Seyfried, and some of her favorite movies are "Swan Song", "A Good Funeral" and "Austenland".
Height, eyes and wealth
Lauren's age is 69. She has green eyes and brown hair, is 5ft 6ins (1.68m) tall and weighs about 160lbs (72kgs).
Lauren's net worth's been estimated at more than $2 million, as of December 2022.