• Former professional hockey player and current Canadian actor
• Appeared in films such as "A Night at the Roxbury," "White Chicks," "Scary Movie" and "Freddy VS Jason"
• Played lead role in "Northwood" TV series and supporting roles in films such as "Unforgiven" and "Run"
• Married to Sharon Murno with two children
• Net Worth of approximately $2 million as of 2021
Lochlyn Munro, formally a professional hockey player, is a famous Canadian actor, probably known best for his appearances in movies such as "A Night at the Roxbury," "White Chicks," "Scary Movie" and "Freddy VS Jason" among others.
Age, Early Life, Education Background
Lochlyn was born Richard Laughlain Murno under the Aquarius zodiac sign on 12 February 1966, in British Columbia, Canada, which makes him 55 years old as of 2021. Richard's name originated from the Scottish Highlands – he's of Swiss and Scottish ancestry. He has kept the names of his parents and siblings away from the public eye but it's well known that he was brought up in a middle-class family, but who struggled financially from time to time.
He once revealed during an interview that his biggest hero is his father, who stood by his children and family despite being in a bad financial situation. Munro's nephew is famous Canadian musician, Patrick McWilliams.
Lochlyn has not revealed where he attended school, however, he's known to have been very physically active during his high school years, as he played hockey for several minor league teams. He matriculated from high school in 1985, but it's not clear whether he went to college.
The Lac la Hache-born star dreamt of becoming an accomplished ice hockey player, and was also very interested in water skiing as he was growing up, but sustained a serious femur injury when he was 18 years old that crushed his dream, as it made him unable to do much physically. Following the untimely termination of his hockey career, he got himself a guitar and learned to play it skillfully.
He also enrolled to study improvisational comedy and drama, and had a chance to interact and study with some of the most successful personalities in the showbiz industry, including Susan Strasberg, who came into the limelight for her appearance in "The Delta Force" action movie alongside Chuck Norris. Munro made tours around British Columbia province, and earned his living entertaining audiences with music at night clubs in Vancouver as he was still studying. Later, he moved to Los Angeles, California, where he started auditioning for film and TV roles in the '80s.
Career
Murno landed his first role in 1987, in "21 Jump Street," a police-procedural thriller TV series in which he appeared for about three years. In 1990, he landed a minor role in "Sylvan Lake Summer," which was his big-screen debut before appearing in the film "Cadence". Murno rose to prominence in 1991 when he featured in the "Northwood" TV series as the lead character; the series was a major success and it ran for four seasons.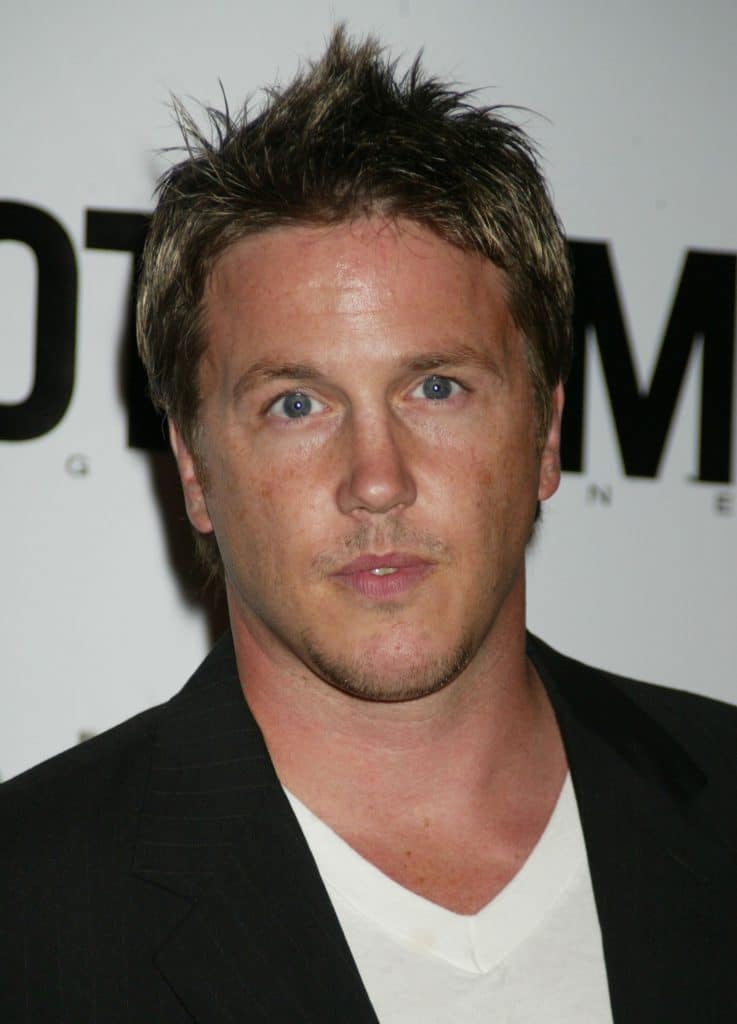 In the '90s, Murno landed pivotal roles in TV series such as "JAG," "Sliders," and "The Outer Limits" fantasy series among others, before graduating to playing supporting roles in movies such as the Oscar-winning "Unforgiven" by Clint Eastwood, "Digger,"  "Run," and many more. 1998 was one of Munro's busiest years as he had close for a dozen acting credits, with "A Murder of Crows," "High Voltage" being his most significant shows.
From 2000 to 2010, he made appearances in several movies and TV series. including "Scary Movie," a satirical comedy film that was a major success, which paved way for countless sequels and was turned into a very successful franchise; "Knight Club," in which he portrayed Gary, "Kill Me Later" as Agent Reed, "Freddy VS Jason" as Scott Stubbs (2003), "White Chicks," as Jake Harper (2004), 2006's "Little Man" as Greg, and "Let the Game Begin" (2010) among others.
Murno played the recurring role as Mark Simms alongside the famous Steven Seagal in 2012's "True Justice" and later co-produced 2014's "Xtinction: Predator X." He appeared in 2016's "When Calls the Heart" and "Lucifer", then Lochlyn landed the role of Hal Cooper in the "Riverdale" teen drama series, and he has had a recurring role since 2017. He also featured in 2018's "The Predator."
The Riverdale star has several movies under post-production, and his career is still at its peak as of mid-2021.
Munro is active on various social media platforms, and has a verified Twitter account that is widely followed, as he tweets about his personal and professional experience on his page.
His influence in Instagram is, however, low. The Canadian actor performs paid gigs on Cameo.
Lochlyn has worked with some of the most influential actors in Hollywood, including Gene Hackman, Richard Harris and Morgan Freeman who have helped him improve his acting skills. He learnt about comedy timing from Leslie Nielsen, whom he also had a chance to work with.
Personal Life
Lochlyn is married to Sharon Murno whom he met in the early '90s, and got into a  romantic relationship before they wed in June 1997. The duo has welcomed two children together; a son, Hudson, and a daughter, Magdalen.
The couple is reportedly living a happy life together with no signs of divorce or separation, and often posts pictures of themselves together on Munro's Instagram account.
He once posted his family's photo on his Twitter account and captioned it saying that his family comes first to him, and that it's his biggest priority. He hasn't been involved in any controversy or extramarital affair – he has been a perfect husband and father who revealed that his children mean the world to him, and during an interview, he said that 'fatherhood has taught me unconditional love and patience.'
Murno currently lives in Los Angeles, but spends time in Vancouver due to his shooting obligations.
Interesting Facts and Hobbies
Munro enjoys watching movies and TV shows together with his family
He enjoys reading fiction novels.
Laughlain won a gold medal in the BC Summer games for his spectacular water-skiing skills.
He got his first job in Lac la Hache at the age of 13 at a truck stop, pumping diesel.
Although he has been cast to portray law enforcement officers in most of the films he's made appearances in, Munro revealed that his ultimate fantasy has been playing a "bad guy."
The Vancouver-based actor is known to fear rats.
Height, Weight, and Body Measurements
Munro is Canadian of white ethnicity, is 5ft 10ins (1.81m) tall and weighs approximately 160lbs (73kgs). Some of his distinctive features include his modern hairdos, blue eyes, and dark brown hair. As of 2021, Munro has no tattoos on his body.
Net Worth and Salary
Munro has accumulated a substantial net worth as he has made contributions to over 100 TV shows and movies. According to reputable sources, Munro's net worth is close to $2 million as of 2021. He also earns income from various ads, sponsorships, and endorsements.