• Louise Lasser is an American actress, television writer and director, best known for her roles in "Mary Hartman, Mary Hartman" and "The Bob Newhart Show".
• She is the second ex-wife of Woody Alan and holds American nationality.
• She attended Brandeis University and began attracting attention performing at a Greenwich Village coffee shop, and on Broadway.
• Her successful and active on-screen career led to a role in the satirical soap opera "Mary Hartman, Mary Hartman" and she has since starred in various movies and TV shows.
• She now teaches acting at the HB Studio and has founded her own acting studio in Manhattan, New York City.
Who is Louise Lasser?
Louise Marie Lasser is an American actress, television writer and director, perhaps best recognized for her roles in "Mary Hartman, Mary Hartman" and "The Bob Newhart Show".  She is also known as the second ex-wife of Woody Alan. Louise was born under the Zodiac sign Aries on 11 April 1939, in New York City, USA of Russian and Jewish descent. Louise holds American nationality, and as of 2021, she's 82 years old.
Early life and Family
Louise was the only child born into a wealthy and well-connected family. Her father, Sol Jay Lasser, was a Jewish tax specialist and writer, who penned the "Everyone's Income Tax Guide" series. Paula Lasser, her mother, wasn't Jewish, but following her marriage to Sol, she embraced the religion and the customs.
#HappyBirthday to #LouiseLasser, known best for portraying the title character on #MaryHartmanMaryHartman, btd 1939. pic.twitter.com/5MIsnaQczG

— Silver Age Television 📺 (@SilverAgeTV) April 11, 2016
However, the life of the Lasser family, which seemed perfect on the outside, also harbored dark secrets and a series of unfortunate events. Paula suffered from a mental illness which took a heavy toll on her, as she attempted suicide several times. After the dissolution of her marriage with Sol Jay, in 1964 she succeeded in taking her own life, and a couple of months later, Sol Jay did the same.
Nevertheless, Louise Lasser was afforded prestigious education, as she attended Brandeis University, majoring in political science.
Career
Louise began attracting attention performing at a Greenwich Village coffee shop, and on Broadway. In 1962 she served as the understudy to Barbara Streisand, who portrayed Miss Marmelstein in the popular musical "I Can't Get It for You Wholesale".
With a knack for entertainment, in 1963 Louise landed a small TV role in the series "The Doctors", then in 1966 she provided her voice for a role in Woody Allen's comedy entitled "What's Up Tiger Lily". Coming to public popularity, she also landed various commercial gigs.
In 1970, she starred in several successful movies directed by Woody Allen, including "Take the Money and Run", "Bananas", and "Everything You Always Wanted to Know About Sex (But Were Afraid to Ask)", earning a comedy name for herself. Her successful and active on-screen career didn't stop her from appearing on Broadway, as she performed in "Henry, Sweet Henry", "The Chinese and Dr. Fish", and "Thieves".
Achieving success with her performances, Louise became a regular on TV, landing roles in various shows including "Love, American Style," "The Mary Tyler Moore Show," and "The Bob Newhart Show". After starring in the made-for-TV movie entitled "Coffee, Tea or Me?", alongside Karen Valentine and John Davidson, Louise struck gold when she landed the role of the titular character in the satire soap opera entitled "Mary Hartman, Mary Hartman". Her portrayal of Mary, widely recognized for her lethargic comedic presence, catapulted the actress into stardom, and earned her a first Emmy nomination for Outstanding Program and Individual Achievement.
The show gained nationwide recognition, but it also had a fair share of troubles on the set. Louise was invited to host an episode of "Saturday Night Live" and participated in a sketch that backfired spectacularly.
The actress was said to be very difficult to work with, mostly due to her erratic and volatile behavior, which many attributed to her alleged cocaine abuse. After her bizarre performance on "SNL", the actress seemed to have collected herself, as she returned to shoot the second season of the "Mary Hartman" show, but after that, she ended her association with the soap opera, while the creative director re-named the show to "Forever Fernwood".
After that unpleasant departure, she wrote the movie entitled "Just For Me and You", also appearing in the film with Charles Grodin. In 1980, she performed on the stage in productions of "Marie and Bruce" and "A Couple of a White Chicks Sitting Around Talking", and during the same year, tried her luck with another sitcom, entitled "It's a Living"; continuing on with her well-played pattern, Louise left the show after the first season.
Her other notable movie and TV credits in the early '80s included "Stardust Memories", In God We Trust ", and "Taxi".
After portraying a recurring character in the medical series "St. Elsewhere" in the mid-'80s, she appeared in a variety of movies, including Crimewave", "Blood Rage and Surrender" and "Sing".
She kicked off the next decade starring in several comedy movies such as "Frankenhooker", "The Night We Never Met" and "Layin' Low". Continuing to work in her well-known field of comedy, she also landed roles in movies such as "Mystery Men", Requiem For a Dream" and "Fast Food Fast Women". Her last appearance was in the two episodes of HBO's show entitled "Girls" in 2014.
Where is Louise Lasser Now?
After her decades-long career as an actress, Louise switched to teaching at the HB Studio, where she also serves as a faculty member.
In 2014, Louise directed Austin Pendleton and Sean Walsh in a revival of the popular play entitled "Chinese Coffee" penned by Ira Lewis. Utilizing her experience and talent in the entertainment industry, she founded her own "Louise Lasser Acting Studio", located near her apartment in Manhattan, New York City, relying on the acting technique which she learned from her mentor, Stanford Meisner, with the result-oriented program.
In an interview with The Toast, she talked about her recent reconnection with the Jewish faith, saying "Only really recently in the last year or so have I found myself incorporating, feeling lucky I had that background. I thought it was a pretty hip background, do you know what I mean?"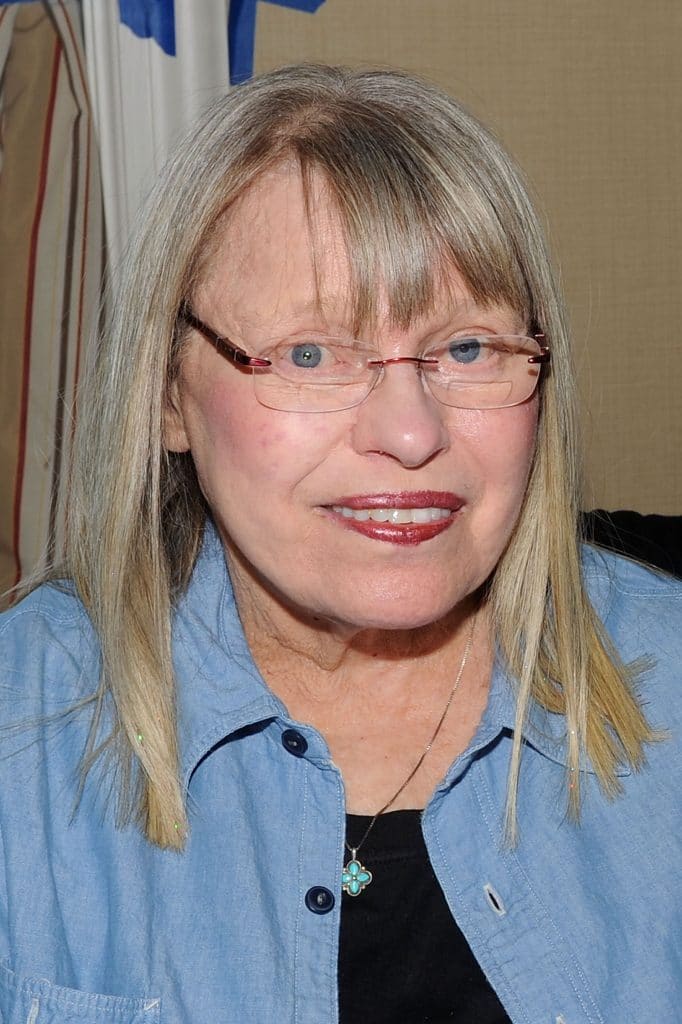 "SNL" Performance and Controversy
Her opening monologue at "SNL" attracted a lot of attention, as Louise slipped into the character of Mary Hartman, having a nervous break-down and running off to the dressing room allegedly as a part of the sketch. Later the episode was pulled from the broadcast, and Louise was banned from appearing on SNL. In a later interview, she refuted those claims, stating that her manager decided to pull the episode as it was not benefiting her career at the time. Louise also denied that she was ever banned from the show, saying " For me to threaten to walk off the show, I would never do that for spite. Banned—that's a horrible thing to have said". Additionally, she said that these types of antics, which include stream-of-consciousness rambling, are typical of "SNL", and that her performance was intentional.
Cocaine/Dollhouse Incident
In 1976 in L.A., Louise was shopping at a charity boutique when a $150 dollhouse caught her attention. Intending to acquire it, Louise proceeded to pay for it using an American Express card, which was denied. The veteran actress adamantly decided she would not leave without the dollhouse, which alerted the cashier, who in turn called the police. Prior to this incident, she had two unpaid traffic tickets, which were the initial reason for police to apprehend her. However, the cops found 88 milligrams of cocaine in her purse, which she claimed was given to her by a fan. The whole ordeal ended with Louise ordered to attend counseling sessions for two months.
Personal Life
Regarding her personal life, in 1960, she began her on-and-off romance with Woody Allen, the renowned genius of the entertainment industry, who at the time, was married to his first wife, Harlene Rosen.
In 1962 Allen divorced Harlene and continued his relationship with Louise, who later appeared in several of his movies. In 1966 they formally tied the knot, however, they divorced four years later. Despite their decision to part ways, they remained good friends after the divorce, as Allen continued to cast her in his movies.
Physical stats and Net Worth
Louise is 5ft 7ins tall (17ocm), while her weight is (56kgs). Her natural hair was blonde; her eyes are brown. Her net worth is estimated at $1.5 million, as of mid-2021. At the moment, the actress's main source of income is the revenue made from her acting studio.
It appears that former Mary Hartman is not a fan of social media platforms – she doesn't use Instagram or Facebook, however, she has a Twitter account that has over 500 followers, but appears inactive, as her last entry was in 2015.