• Randy Edwards was featured in the show "Swamp People" which aired 12 seasons from 2010-202•
• Randy was born to William "Junior" Edwards, a 5th generation Cajun, and raised in Bayou Sorrel, Louisiana.
• He was married to Terri and had three children and one daughter (Katelyn) who passed away.
• Randy and his brother Willie went hunting together and Randy was almost always on another boat, helping spot 'gators and haul dead ones.
• Randy died in a vehicular accident in 2018 due to alcohol impairment.
Randy Edwards was among those who were thrust into the limelight through appearing in "Swamp People," one of the most viewed shows on History Channel. The reality television series features men who make a living out of hunting alligators in the Atchafalaya River Basin swamps of Louisiana. It premiered in August 2010, and finished airing the 12th season in the first half of 2021. Through the years, the public has witnessed the tenacity and courage of the hunters as they battle with ferocious beasts.
Randy Dale Edwards was born on 21 August 1983, and raised in Bayou Sorrel, Louisiana. His father, William "Junior" Edwards, is one of the legendary 'gator hunters in the area, and whose Cajun roots could be traced back five generations – Cajuns are descendants of the first French settlers from Canada.
Junior and his wife Theresa, a homemaker, have been married for nearly 40 years. According to his mom, Junior's very demanding and expected food after a hard day's work on the boat. Although they bought groceries in the supermarket, the family preferred eating wildlife that they hunted and killed. She also tended to minor wounds including minor bullet wounds and only a life or death situation would warrant a trip to the hospital.
Randy has two brothers, William "Willie" Edwards III and Austin Daley, and a sister, Letha Daley. Randy and his older brother, Willie, have been close since they were young, into anything and everything, getting into trouble many times as Randy said, 'If it had something to do with the swamps and you could think of it, we done it. It happened.' They also learned all about hunting and surviving in the swamps from their father.
Randy was married to Terri, and they have three kids (Nathan Winters, Randy Edwards II, and Sierra Edwards). He had a daughter named Katelyn, who passed away. Just like his dad who took him on the bayou when he was a little kid, he also took his children along when they were small for a ride in his boat. He made a living off the swamp, and if it wasn't gator hunting, then it was buffalo fishing, a freshwater fish that looked similar to carp, and is used as crawfish bait. He also caught frogs, as many as 30 to 40 in a night with his brother, as it was a delicacy in Louisiana, so each one could be sold for three dollars. Randy said, 'The way I am, the way my daddy raised me, I'm no deadbeat dad. I'm gonna do what I have to do for my family.'
"Swamp People"
Alligators thrive in the stable wetlands of the Atchafalaya Basin, which would lead to overpopulation if left unchecked.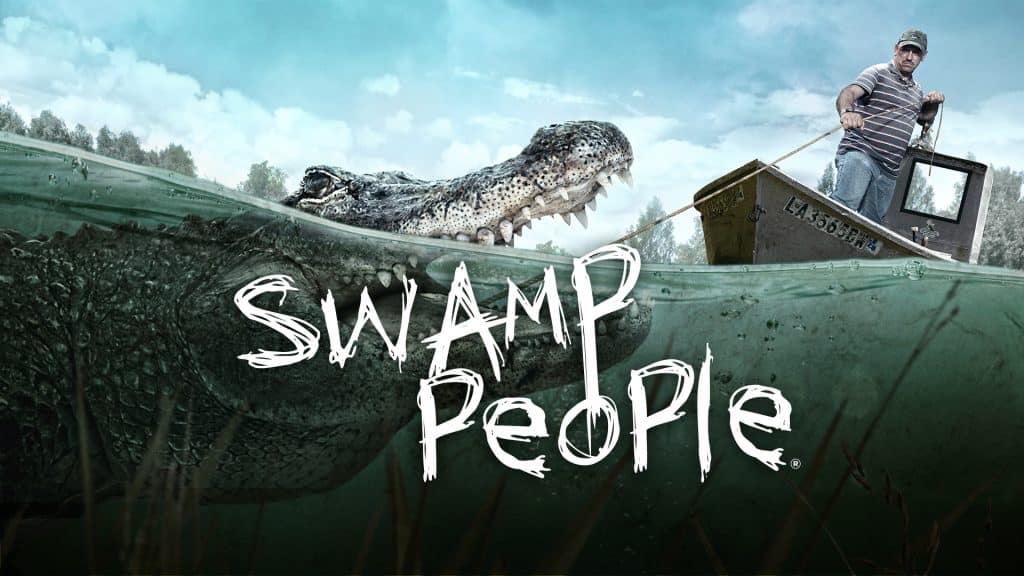 A 30-day period of hunting to cull the population is necessary, because when the 'gators run out of food, they would approach houses, making it unsafe for people and their pets. Only licensed hunters can hunt, and only as many as the tags issued to them by the Louisiana Department of Wildlife and Fisheries. A tag must be fastened on the tail of every gator caught and killed, so tags are valuable, and a lost or unused one means a lost profit. If a hunter couldn't fill his tags, he would receive less the following season, so they worked hard to tag out.
The swamps of Louisiana are a maze of bayous and canals. There are no maps or landmarks, so it takes experienced swampers to navigate the area successfully. At the start of the hunting season, which is the first Wednesday in September, the hunters generally use baited hooks and lines to catch 'gators with the line attached to a pole, tree or branch, and the hook suspended a few inches above the surface of the water.
Once a 'gator took the bait, the next step would be to kill it using a rifle. Killing an alligator, which can weigh as much as a thousand pounds and grow as long as 14 feet – four meters – is dangerous as it fights back using its tail and powerful jaws. A hunter has to control the gator using the line to keep its head out of the water while another has to shoot it at the back of its head. If one is not careful or strong enough, a 'gator could bite or pull one overboard. Sometimes it takes several shots before a bullet hits the right spot, as the 'gator keeps thrashing around.
If the 'gators weren't biting the baited hooks, the Edwards family hunted them on open waters, and used homemade three-prong treble hooks, which were different from those bought from a store, as they pour molten lead into the hook to make it stronger, and able to withstand two thousand pounds of force.
A hunter would throw it in the direction of the 'gator to snag it, and then a tug of war between man and beast would ensue, until a shooter has a clear shot. After that, they had to lift and drag the 'gator into the boat.
Randy appeared in the pilot episode with Junior and Willie, as he manned another boat to help spot 'gators, and haul a dead one if it was too heavy for his father and brother to do so. Their biggest catch that time was more than 12ft – almost four meters – and weighed around 760 pounds, over 300kgs, and they got paid more for it. A 'gator is priced by the foot, so a bigger one is worth at least three times more than a smaller one. It's can be a very lucrative business, as the skin is exotic leather used for making luxury products such as shoes, jackets and bags. It's best for hunters to catch as many 'gators as they can in a day, to save on the cost of fuel and bait, and so maximize their profit.
While his father and brother hunted, Randy was almost always there on another boat, but kept a low profile throughout the first two seasons. In season three, he had the chance to hunt with Willie for the first time, as he drove the boat. That day, a 30-pound Asian carp jumped into the boat and hit him right in his crotch; according to Randy, it felt like somebody grabbed him by his throat and was choking him. Despite being in pain, he continued the hunt as he didn't want to go back to his father empty-handed. The brothers took turns in snagging and shooting the alligators, but it was clear that Willie has more experience in gator hunting. Randy snagged an almost 12-foot 'gator, and Willie dispatched it. Junior was proud of his boys when he saw the sizes of the 'gators that they'd caught.
The danger doesn't only come from 'gators out in the swamps. If one is allergic to something found there, it would be hard to get out in time to receive medical treatment.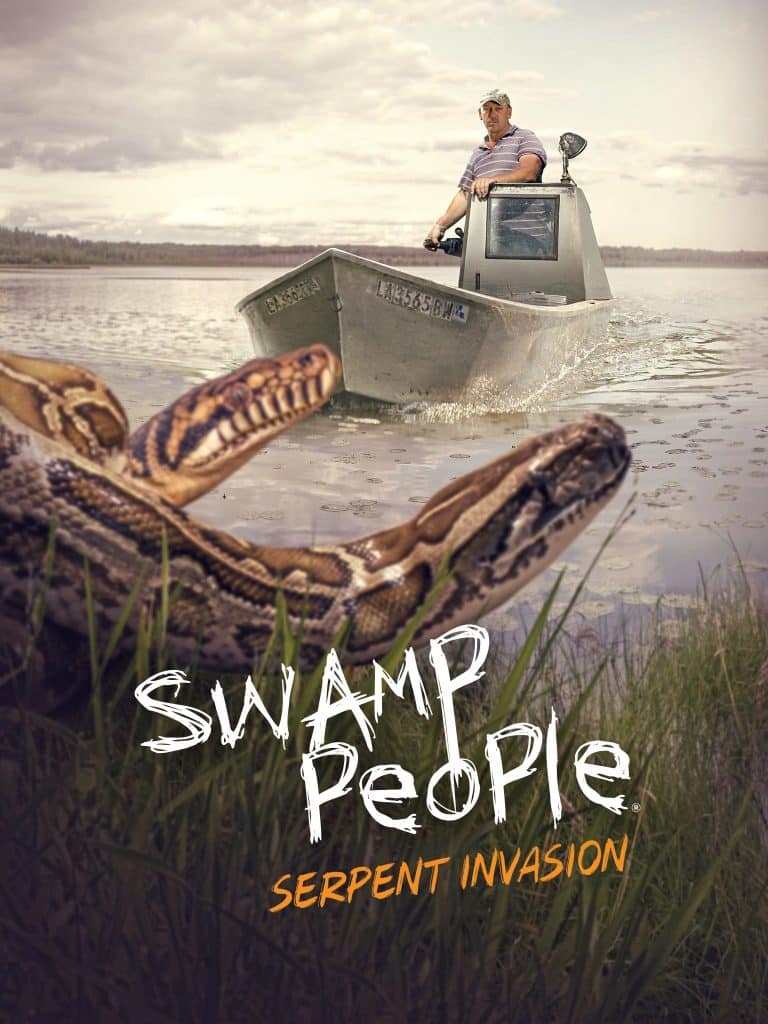 Randy was allergic to wasps, so he had to watch out for them, as he said that once bitten he'd be done for.
Willie usually hunted with his dad, but when he decided to go solo, he asked Randy to help him tag out, as it could get really tiring doing everything on his own. After finishing early, they joined their parents in the swamps to help his dad fill his tags before the hunting season ended.
During the last day of a hunting season, Randy and his father would bicker on who caught the bigger 'gator, as they waited for his mother to cook their meal. He knew how blessed he was to have the chance to hunt with his family, and loved every minute of it. On Willie's part, he enjoyed working with Randy, as he said, 'Me and my brother…we got along good and everything and we got the job done,' adding 'We love each other, I mean, that's family. Family sticks together.'
Due to a change in management of the show's production company, Junior and Randy were among those booted out of the show, and stopped appearing after the sixth season; only Willie continued to be part of it, until the 12th season. Junior was seen again during the 12th season.
Randy Edwards' Death
Accidents do happen while hunting 'gators. If the shooter misses the quarter-sized kill spot, the bullet could ricochet off the hard skull and hit anyone, such as the time a bullet fragment clipped Randy's brother in the arm and below his eye, despite his dad being an expert marksman. If a 'gator isn't yet dead, and its jaws taped shut when hauled into the boat, then it could take a bite out of the nearest person before escaping into the water. When rumors came out that Randy had died, his fans thought it happened while he was out hunting, but that wasn't the case.
On 15 September 2018, he died at the age of 35 in a vehicular accident in Iberville Parish, located south of Baton Rouge. According to the Louisiana State Police report, Randy was driving a 2002 Chevrolet Silverado along LA 75 when he hit a utility pole as he 'failed to negotiate a left-hand curve' causing his car to overturn; he was thrown out of his vehicle and died at the scene. Reportedly, he was driving without a seat belt, and under the influence of alcohol, which impaired his judgment and vision.
A post said to be written by a family friend on the Facebook page of Junior and Willie, confirmed his death and stated, 'Please keep the Edwards family in your prayers and please respect their privacy at this time.' Randy was interred at the Grace Memorial Park in Plaquemine, with his obituary reading: 'Randy was an amazing father, a loving and caring son who was devoted to his family,' and 'his bond was one of a kind and unbreakable with his brother and sister.'