-Maxwell Joseph 'Max' Stanley was born on August 10, 1993 in Nannup, Western Australia.
-Maxmoefoe is a prolific YouTuber, social media star, and musician.
-He has 4 YouTube channels and is active on Instagram and Twitter.
-Maxmoefoe is currently in a relationship with Katharine Foxx, a social media star.
-Maxmoefoe is 27 years old, stands 6ft 1in tall, and has a net worth of over $1 million.
Who is Maxmoefoe?
Maxwell Joseph 'Max' Stanley – Maxmoefoe – was born in Nannup, Western Australia, on 10 August 1993 – his zodiac sign is Leo and he holds Australian nationality. He's a prolific YouTuber and a social media star, who's most likely known best for his main eponymous YouTube channel which he launched on 15 November 2007, which is today subscribed to by over three million people, and numbers close to 300 million views of all his videos combined. Maxmoefoe uploads videos in which he pulls pranks, does challenges and reviews things – his most popular video is "Slip 'N' Slide of Death – (Feat. HowToBasic) – World Cup", which has been watched over 32 million times since 1 July 2014.
Early life and education
Maxmoefoe was raised in Nannup alongside his three brothers and a sister, by their parents who prefer to be left out of media, thus nothing about them is known; according to some sources, they are not very supportive of Maxmoefoe's career.
He became interested in music while attending a local elementary school, and upon enrolling at high school, Maxmoefoe founded the punk band Your Judgement Means Nothing, but which disbanded around a year later. He was somewhat popular amongst his peers because of his sense of humor, and it was them who encouraged him to focus on making comedy videos. Maxmoefoe was also sporting as he played soccer and basketball. Upon matriculating in 2011, he decided he would focus on his career on the internet, and didn't enroll at college.
Other YouTube channels
Maxmoefoe launched his second YouTube channel – "Maxmoefoetwo" – on 4 December 2011, and it's today subscribed to by close to 1.8 million people, while it numbers over 200 million views of all his videos combined. Maxmoefoe describes his second channel as 'My second channel – maxmoefoetwo – Extra bits and pieces, bloopers, cut scenes, quick opinionated vlogs and thoughts, extra troll crap.' Its most popular video, "Glowing 1000 Degree Knife VS Frozen -1000 Degree Knife EXPERIMENT (BELOW ZERO) (NOT CLICKBAIT)", has been watched close to 13 million times since 29 December 2016.
His third YouTube channel – "Maxmoefoegames" – was launched on 20 March 2012, and today numbers over 1.7 million subscribers and more than 300 million views of all his videos combined.
The channel's most popular video, "GTA 5 Mods (18+) – BIGGEST ORGY – SEX MODS – (GTA V PC – Fun With Mods)", has been watched close to 18 million times since 8 May 2015.
Maxmoefoe's fourth YouTube channel "MaxmoefoePokemon" was launched on 4 July 2012, and today numbers close to 1.6 million subscribers and over 300 million views of all its videos combined; the channel's most popular video "IDUBBBZ IS LITCHERALLY THE LUCKIEST MAN ON THE ENTIRE INTERNET (PULLS BUNCH OF ULTRA RARE CARDS!!)" has been watched by close to 6.3 million times since 30 October 2016.
Maxmoefoe's very active on Instagram too, as he's uploaded close to 1,400 pictures, while he's followed by around 750,000 people; he mostly uploads funny pictures taken during his everyday life. He has also launched a separate Instagram account for his Shiba Inu pet dog called Kevin, and it's today followed by more than 360,000 people, and numbers close to 170 pictures uploaded onto it.
Maxmoefoe launched his Twitter account in September 2011, and it's today followed by over 910,000 people, while he tends to tweet a couple of times a week. He also has a Facebook page followed by more than 42,000 people.
Maxmoefoe doesn't have a TikTok account, but is still a star on the network as videos featuring him have been uploaded by other users, and have been watched over 17.2 million times.
— Max (@maxmoefoe) May 20, 2021
Disappearance
Maxmoefoe has 'disappeared' twice from the internet,. In October 2013, he revealed that he was living in a house with seven other people and would thus take a break from making videos. He returned to YouTube in March 2014 after having moved into a new house.
In the late 2016, he announced that he would stop uploading for a while, but would eventually return, however, the hiatus lasted for over two years and Maxmoefoe later apologized stating that he didn't plan for his hiatus to last for that long.
Controversies
Maxmoefoe once pranked the owner of the car repair shop Lord of the Dings who called the police, however, as there was nothing they could do, he turned to Nine News Australia which aired the story about the prank.
He once uploaded an Omegle video which featured a boy masturbating, and even though the video was censored, Maxmoefoe still received a strike because the boy might had been underage. It was deleted by YouTube not long after it was uploaded.
He received another strike in 2012, after he pretended to be a 13 years old girl on Omegle, and revealed a man to be a pedophile. The video was removed from YouTube, and Google banned his account for two weeks.
Love life and relationships
In 2010 at the sports stadium Steel Blue Oval, Maxmoefoe met Xantia Jamieson who's a Twitcher known as 'TheAshe', but she's only followed by around 32 people. The two dated for five years, and Xantia could often have been seen featured in Maxmoefoe's YouTube videos as well as in his Instagram pictures.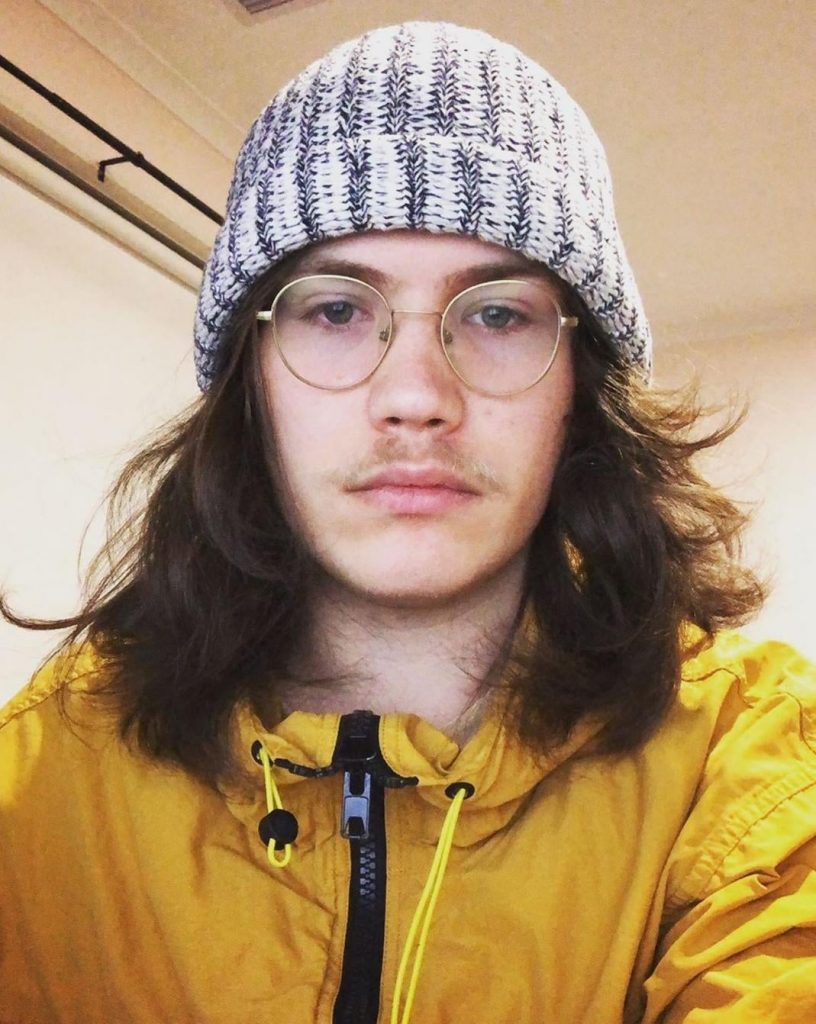 There were rumors circulating the internet that they were planning to marry, however, the two broke up in 2015 for unknown reasons.
As of May 2021, Maxmoefoe's dating Katharine Foxx, a social media star with close to 30,000 followers on Instagram, and close to 10,000 on Twitter. They are living together in Parmelia, Western Australia; Katharine has also featured in many of Maxmoefoe's recent YouTube videos.
Hobbies and interesting facts
Maxmoefoe can juggle, as he's shown in one of his YouTube videos.
He's still interested in music, and has played the bass guitar and the drums for his fans while he's also sung for them.
Maxmoefoe's lactose intolerant, as he revealed in his video "Pushing the Ice Cream Machine to the Limit".
His appendix was removed in 2010.
Maxmoefoe has claimed in an episode of his podcast "Cold Ones" that he's autistic – it's not clear whether or not he was joking.
He's a huge lover of animals, and besides his pet dog Kevin also has a pet black cat Kyo.
Maxmoefoe has a couple of training sessions at the gym each week.
He's keen on watching movies late at night – his favorite actor and actress are Al Pacino and Emma Watson, while some of his favorite films are "Scent of a Woman", the trilogy "The Godfather", and the franchise "Harry Potter".
Age, height and net worth
Maxmoefoe's age is 27. He has medium long brown hair and green eyes, his height is 6ft 1ins (1.85m) and he weighs around 178lbs (81kgs).
As of May 2021, his net worth has been estimated at over $1 million.