• Michelle Burke is a 50-year-old American actress known for her roles in films such as "Dazed and Confused" and "Coneheads".
• She has an estimated net worth of $1 million.
• She has 25 television and film acting credits.
• She is married to musician Scott Thomas and has three children.
• In her free time she enjoys playing the guitar and collecting antiques.
Who is Michelle Burke?
Michelle Burke (nee Gray), also known as Michelle Rene Thomas, was born on 30 November 1970, under the zodiac sign of Sagittarius in Defiance, Ohio USA. She's a 50-year-old actress, probably best recognized for landing the role of Jodi Kramer in the coming-of-age comedy film "Dazed And Confused" (1993), playing Connie Conehead in the sci-fi comedy film "Coneheads" (1993), and featuring as Josephine 'Jo' Bhaer in the Canadian drama series "Little Men" (1998-1999).
How rich is she, as of now? Michelle Burke Net Worth
As of early 2021, Michelle Burke's net worth is close to $1 million, acquired through her successful involvement in the world of entertainment as a professional actress, who has garnered 25 television and film acting credits since she launched her career in the early 1990s.
Early Life, Parents, Nationality, Ethnicity, Educational Background
Michelle Burke spent her early years in her hometown of Defiance, raised an only child by her father who worked as an attorney, and her mother who was a housewife – their names haven't been disclosed to the public. She holds American nationality and belongs to White Caucasian ethnic group. Regarding her education, Michelle attended a local high school, where she started performing as an actress in various school productions, even though she didn't take acting classes. Besides that, she was involved in various sports activities, such as playing lacrosse and soccer. Upon matriculation in 1988, Michelle moved to Los Angeles, California to pursue her acting career professionally.
Career Beginnings
According to her IMDB account, Michelle Burke made her debut film appearance in the small role of a secretary in the 1991 action film "Edge Of Tolerance", written and directed by William Lee, while her TV debut came two years later, when she guest-starred as Stacy in the episode "The Bitch Is Back" of the Fox teen sitcom "Parker Lewis Can't Lose", created by Lon Diamond and Clyde Phillips.
Rise to Prominence
Michelle Burke gained enormous popularity with the lead role of Jodi Kramer in the 1993 coming-of-age comedy film "Dazed And Confused", written and directed by Richard Linklater.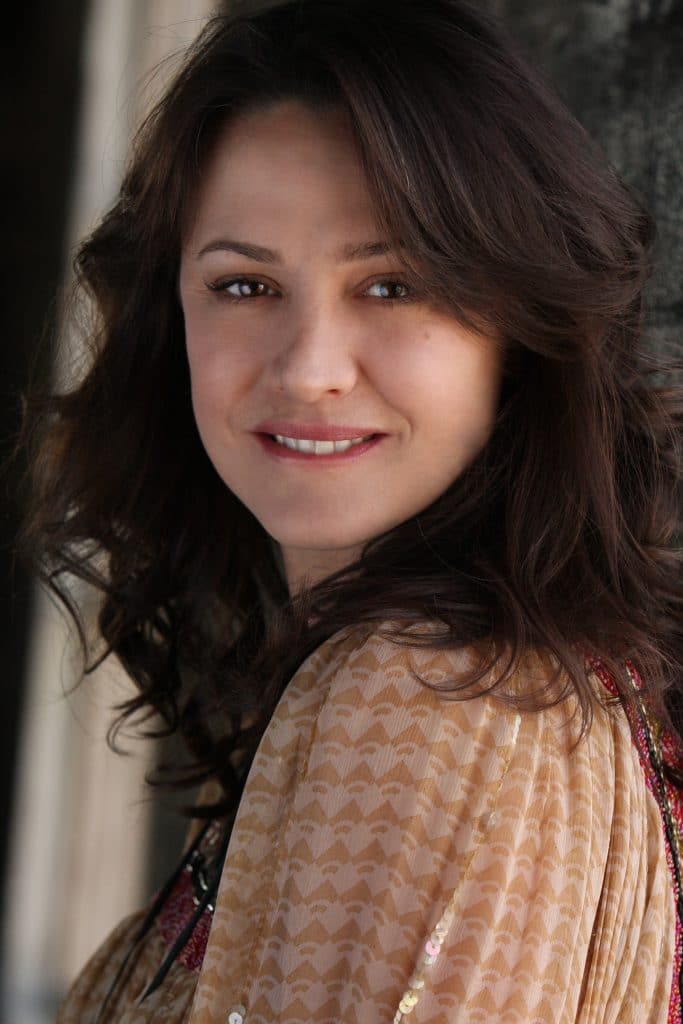 The film features such Hollywood stars as Ben Affleck, Matthew McConaughey, and Jason London, among many others, and although it was a commercial failure, it became a cult film as time passed. Her next major role came in the same year, when she featured as Connie Conehead in Steve Barron's sci-fi comedy "Coneheads", alongside Dan Aykroyd and Jane Curtin. It was followed by her portrayal of Nikki Reese in the 1994 sports comedy film "Major League II", starring next to Charlie Sheen and Tom Berenger in the sequel to the 1989 film "Major League". Later that year, she also guest-starred as Jane in the episode "Operation Friendship" of the HBO horror anthology series "Tales From The Crypt".
Continued Success
In 1995, Michelle Burke landed the role of Sara in the thriller crime drama film "The Last Word", written and directed by Tony Spiridakis, played a ranch inmate in Henri Charr's drama film "Caged Hearts", and made a guest-starring appearance as Tara Sampson in the episode "My Baby Is Out Of This World" of the CBS crime drama mystery series "Diagnosis: Murder". She then played Brandy in the made-for-TV thriller film "Midnight In Saint Petersburg", co-starring Michael Caine, and guest-starred as Melinda in the episode "Dragonslide" of the Fox sci-fi and fantasy series "Sliders", both in 1996.
In the following year, she portrayed Sarah Valentine in the made-for-TV film "The Notorious 7", and played Claudia De Lena in the CBS crime drama mini-series "The Last Don", which represents the adaptation of Mario Puzo's novel of the same title; she would later reprise the role in its sequel, entitled "The Last Don II" (1998).
Further Work
In 1998, Michelle Burke took the role of Taylor in the made-for-TV drama film "Scattering Dad", which was aired on CBS, and then had a small part as Kristen's friend in the romantic comedy-drama film "Telling You", with Peter Facinelli and Jennifer Love Hewitt. She then joined the main cast of the Canadian drama series "Little Men", playing Josephine 'Jo' Bhaer in all 24 episodes in the series created by Carl Binder, and aired on CTV in Canada and PAX TV in the US through 1998 and '99.
Following the cancelation of the series due to low ratings, Michelle made guest-starring appearances in such roles as Claire Sheldrake in the episode "Less Than Zero" of the CBS crime drama mystery series "Diagnosis: Murder", and Jena Owens in the episode "Dead Dog Walking" of the NBC sci-fi drama series "Mysterious Ways", both in 2001.
Afterwards, she also guest-starred as Melissa Llewellyn in the episode "Hide And Seek" of the Lifetime police procedural drama series "The Division" in 2002.
Roles in the 2010s
After being inactive for almost a decade, Michelle Burke's next role came when she made a guest-starring appearance as Carol Langstrom in the episode "One Shot Kill" of the CBS police procedural drama series "Criminal Minds: Suspect Behavior" in 2011. It was followed by her portrayals of Lauren in the 2012 teen romantic comedy-drama film "LOL", alongside Miley Cyrus, Demi Moore and Ashley Greene. During the same year, Michelle played Sarah in the short romantic drama film "Ben And Becca", after which she took another break for the next six years.
In 2018, she landed the role of Mrs Mckee in the mystery-horror film "The Final Wish", which was followed by her portrayal of Betsy in Christopher Ray's family fantasy drama film "2nd Chance For Christmas" in 2019. Most recently, she played Dr. Karen Nera in the 2020 thriller film "Alone", directed by James Cullen Bressack.
Appearance and Vital Statistics
Michelle Burke has long dark brown hair and dark brown eyes. She stands at a height of 5ft 5ins (1.65m), while her weight is around 128lbs (58kgs). Details about her vital statistics, bra, dress and shoe size are unknown.
Personal Life and Hobbies
Michelle Burke manages to keep her personal life under the wraps.
However, it's known that she is married to singer-songwriter Scott Thomas, a member of the indie rock band Ringside. They met each other through a mutual friend in 1992, and after dating for a while, the couple eventually tied the knot at a ceremony held on 1 April 1995, and have been together ever since. They have three children – she gave birth to their first child, a daughter named Jill Burke, in 1999, two years later they welcomed their son they named Jude Thomas, and their third child and second daughter named Sadie was born in 2004. The family currently resides in Studio City, California.
In her spare time, Michelle enjoys playing the guitar. She also likes collecting antiques.