• Miko John Hughes was born in Apple Valley, California USA on 22 February 1986
• He is an actor who is known for his role in the 1990 action crime comedy "Kindergarten Cop"
• He has appeared in close to 60 movies and TV series, mostly in his early years
• He has been nominated for 11 awards and won 3 Young Artist Awards
• As of February 2021, his net worth has been estimated at over $500,000
Who is Miko Hughes?
Miko John Hughes was born in Apple Valley, California USA on 22 February 1986 – his zodiac sign is Pisces and he holds American nationality. He is an actor who has appeared in close to 60 movies and TV series, but is known for his roles in his early years, especially for his portrayal of Joseph in the 1990 action crime comedy "Kindergarten Cop" written by Murray Salem, directed by Ivan Reitman and which starred the famous actor Arnold Schwarzenegger. It follows a police officer who has to pretend to be a kindergarten teacher to catch a wanted criminal; the movie won four and was nominated for one other award.
Early life, family and education
Miko was raised in Apple Valley alongside his brothers Mikhael and Mitch and their sister Molly, by their father John Hughes who was a special effects technician, and their mother Mary who was a housewife.
He made his debut film appearance aged three in the 1989 fantasy horror thriller "Pet Sematary", which starred Dale Midkiff and Denise Crosby, and follows a father who has recently lost a member of his family, and who finds an ancient burial ground capable of raising the dead. In the following years and still before enrolling at an elementary school, Miko appeared in various TV series, including the family comedy "Out of This World", the comedy "Babes" and the romantic drama "Beverly Hills, 90210".
He attended a local elementary school, but remained focused on his budding acting career. A couple of his most notable performances in movies during the following eight years were in the 1992 drama "A Child Lost Forever:
The Jerry Sherwood Story", the 1993 comedy drama "Jack the Bear", and the 1994 mystery science fiction horror "Natural Selection". Miko also appeared in an episode or two of various series, including the sports comedy "Hangin' with Mr. Cooper", the comedy "Shaky Ground", and the romantic comedy "The Nanny".
By the time he completed his elementary education, Miko had appeared in more than 20 other movies and TV series, and around the time when he enrolled at a local high school, he portrayed Jimmy, one of the lead characters in the 2000 western family film "Escape to Grizzly Mountain", which also starred Dan Haggerty and Jan-Michael Vincent, and follows Jimmy who finds a strange cave which sends him back to the early 1800s. Miko made several other appearances while attending high school, including in the mystery science fiction series "Roswell", the family comedy movie "Magic Rock", and the action adventure comedy film "Clockstoppers".
Upon matriculating in 2004, Miko chose not to pursue a college degree but to focus on his career as an actor.
Roles in TV series
Miko has only appeared in around 14 movies and TV series since he finished high school. In 2005, he portrayed Stoner Dude in the episode "Driver Ed" of the critically acclaimed mystery crime drama "Veronica Mars" created by Rob Thomas, and which starred Kristen Bell, Enrico Colantoni and Jason Dohring; it follows Veronica who starts solving the hardest mysteries in her hometown after her best friend is killed; the series was nominated for 25 awards winning six. Miko went on to appear in a single 2007 episode of the science fiction comedy "Cavemen", and his only other TV series appearance has been in the 2014 episode "A Bitch of a Bastard" of the comedy "The New Adventures of Pinkgirl and The Scone", which was cancelled after airing six episodes because of low ratings.
Roles in movies
The year 2005 saw Miko portray three characters in the comedy "Dogg's Hamlet, Cahoot's Macbeth", and some of his following appearances were in the 2006 sports comedy "Surf School", the critically acclaimed action war comedy "Tropic Thunder" which starred Ben Stiller, Robert Downey Jr. and Jack Black, and the 2011 action horror drama "Remains".
Miko's two most recent roles in movies have been in the 2016 short comedy "Brody" in which he voiced the title character, and the 2019 comedy drama "The Untold Story", starring as Jeremy alongside Nia Peeples and Ellen Greene.
He has recently been invited to appear in three upcoming movies: the drama "Floaty", the short horror "Dylan's New Nightmare: An Elm Street Fan Film", and the horror thriller "William Froste".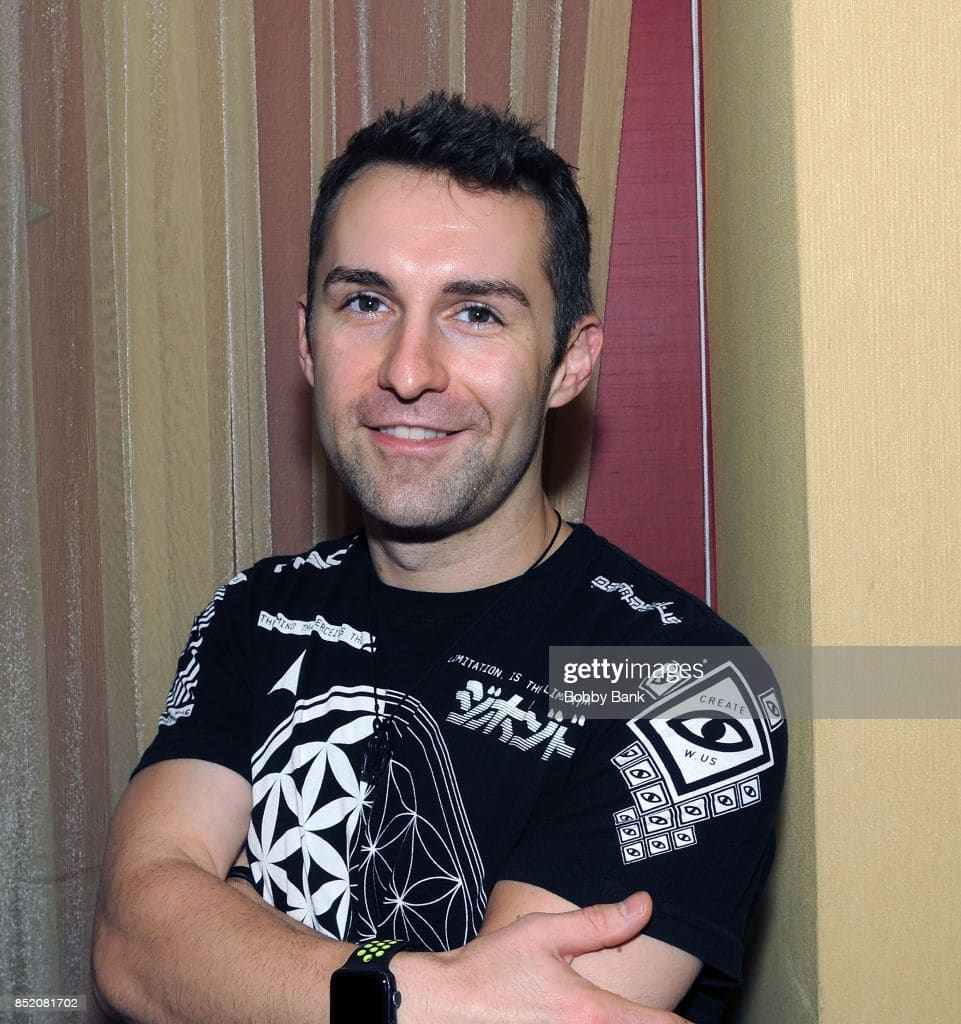 Other credits
Miko wrote and directed the segment "See" of the 2013 horror movie "Chilling Visions: 5 Senses of Fear", which starred Symba, Nicholas Tucci and Thea Trinidad and received mixed reviews.
He provided the archival material for the 2010 documentary horror "Never Sleep Again: The Elm Street Legacy".
Back in 1996, Miko performed three songs in the film "The Story of Santa Claus".
He has appeared in several documentary movies, including the 1993 "Circus of the Stars Gives Kids the World", the 2011 "Chiller 13: Horror's Creepiest Kid", and the 2017 "Unearthed & Untold: The Path to Pet Sematary". Miko has also appeared in a couple of documentary series, including "VH-1 Where Are They Now" and "Child Star Confidential".
Two of the talk-shows he has appeared in include "The Tonight Show Starring Johnny Carson", and "Underbelly".
Awards and nominations
Miko has been nominated for 11 awards winning three. He has been nominated for nine Young Artist Awards and won his first in 1991 for Outstanding Young Ensemble Cast in a Motion Picture for his and his colleagues' performance in the movie "Kindergarten Cop". He won his second Young Artist Award in 1999 for Best Performance in a Feature Film – Leading Young Actor for "Mercury Rising", and then his third in 2001 for Best Performance in a TV Drama Series – Supporting Young Actor for "Roswell".
Miko was also nominated for a 1994 Chainsaw Award for Best Supporting Actor for the movie "Wes Craven's New Nightmare", for which he was also nominated for a 1995 Saturn Award for Best Performance by a Younger Actor.
Love life and relationships
Miko is quite secretive when it comes to his love life, and hasn't shared a lot concerning his past and present relationships.
It is known that in 2012 he was in a relationship with Angel Lin, a model and a social media star who is probably known best for her TikTok account which is followed by around 21,000 people, and counts over 400,000 likes of all her videos combined. The two were together for around a year, when it's believed that Angel left Miko because she fell in love with another man, but this hasn't been confirmed.
Miko has allegedly been seen by his fans spending time with several girls in the past five years, however, he hasn't spoken about any of them, nor if any of them were (or are) his girlfriend.
As of February 2021, he seems to be single, hasn't married and doesn't have children.
Hobbies and other interests
Miko is a huge lover of animals – it appears that bees are his favorites. He is a beekeeper and an owner of over 30,000 bees, which he refers to as his pets.
Miko likes to exercise, and has four to five training sessions as the gym each week while he's recently uploaded a video onto his Instagram account in which one can see him and his friend Pixie Le Knot, a famous actress, performing acrobatic moves in a park.
He likes to gamble, and often plays poker with his friends.
Late at night, Miko enjoys watching movies and his favorite actresses are Angelina Jolie, Emma Watson and Scarlett Johansson, while a couple of his favorite films are "Mr. and Mrs Smith", the franchise "Harry Potter", and "Ghost in the Shell".
Age, height and net worth
Miko's age is 34. He has short brown hair and brown eyes, his height is 5ft 4ins (1.63m) and he weighs around 130lbs (59kgs).
As of February 2021, his net worth has been estimated at over $500,000.