• Mindy Sterling is an actress and comedian known for her roles in the "Austin Powers" movie series and web series "Con Man".
• She is the daughter of a renowned comedian and actor, and has over 100 movie and TV credits in her four-decade long career.
• She is a two-time Primetime Emmy Award nominee and has voiced characters in various animated shows.
• She is a cancer survivor and is currently single.
• She is active on Instagram and Twitter, and is an avid pet lover.
Who is Mindy Sterling?
Mindy Sterling is an actress and comedian, perhaps best recognized as Frau Farbissina in the "Austin Powers" movie series, and Bobbie in the web series "Con Man". She's also lent her voice to characters in animated shows such as "The Legend of Korra" and "Cowder".
Early life and Family
Mindy was born under the Zodiac sign Cancer on 11 July 1953 in Paterson, New Jersey, USA, to Jewish parents Dick and June Sterling. She holds American nationality, and as of 2021, she is 68 years old. Her father was a renowned comedian and actor known for his roles in "Mako: The Jaws of Death" and "Barracuda", while her mother, nicknamed Bookie, danced for a living. Regarding siblings, she has a brother named Mark Sterling.
Career
Mindy was encouraged by her father to try her luck as an actress in the entertainment business. She kicked off her career in the '70s, and has accumulated over 100 movie and TV credits during her four-decades-long career. In the early days, she was a member of the comedy-troupe "The Groundlings", and mainly landed minor roles in movies such as "The Brave Little Toaster", and "Man of the Year".
Climbing up the ladder of her chosen profession, she additionally appeared in various TV shows such as "On the Television", "Evening Shade", and "Friends". Her breakthrough role came in 1997, when she was cast as the diminutive Germanic cohort of Dr. Evil, played by Mike Myers, in the blockbuster movie "Austin Powers: International Man of Mystery".
Following the huge success of the first installment, in 1999 she reprised her role in the sequel entitled "Austin Powers: The Spy Who Shagged Me".
In 2000, she appeared in the Christmas comedy movie "How the Grinch Stole the Christmas" and landed the recurring role of Lona in the comedy series "Manhattan, AZ". After making appearances in the movies "Totally Blonde", and "The Sky is Falling", in 2002 she reprised her role in the third installment entitled "Austin Powers in Goldmember".
In 2003 she scooped two recurring roles in TV shows – "Hidden Hills" and "One the Spot". In 2006 she appeared in several movies, including "Getting Played", "Pro-Choice", and "Domestic Import". Following her numerous roles in "Come on Over", "Shredderman Rules", and "Curb Your Enthusiasm", she booked the role of Miss Francine Biggs in the teen sitcom "iCarly", appearing in nine episodes.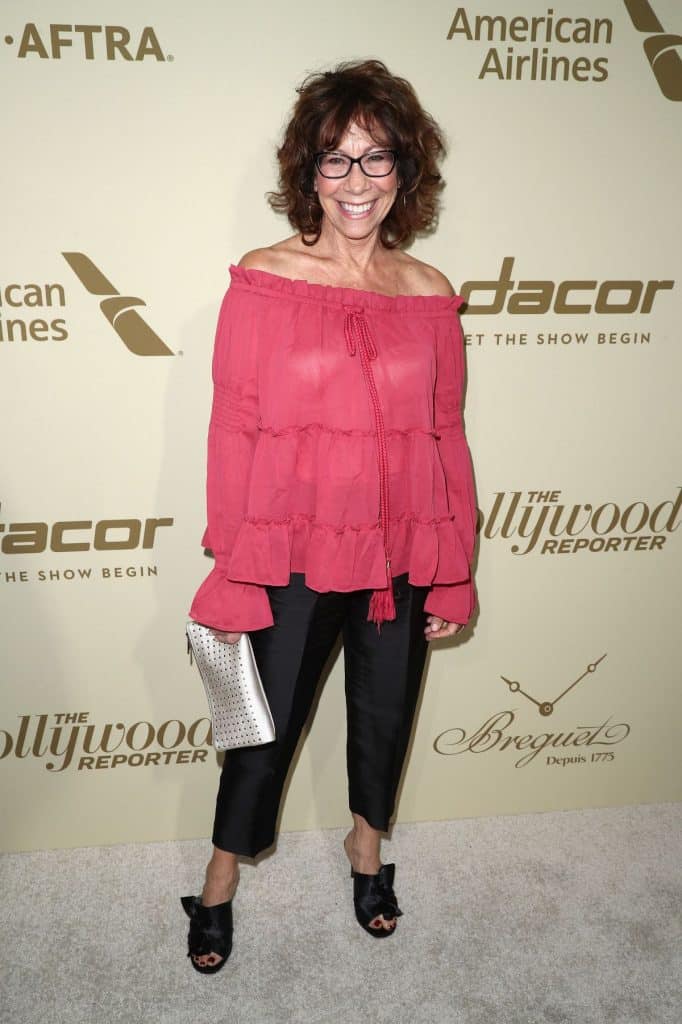 Her other movie credits include "Wieners", "Spring Breakdown", and "Jesus People: The Movie".
In 2008 Mindy joined the cast of the drama series "My Own Worst Enemy" as Arlene Scott, starring in five episodes. In 2010 Mindy booked the recurring role as Mitzi Kinsky in the ever-popular drama series "Desperate Housewives", and the following year starred in the sci-fi action movie "Transformers: Dark of the Moon", appeared in the series "2 Broke Girls" and "The League", and was cast as Principal Susan Skidmore in the teen sitcom "A.N.T. Farm".
In the following years, she bounced from movies such as "Monsters University" and "The Good Neighbor" to TV appearances in shows such as "Legit", "Trip Tank", and "Black-ish".
In 2015 she starred as Bobbie in the web series "Con Man", with the unusual crowdfunding campaign. Her portrayal didn't go unnoticed, and the actress garnered her first nomination for a Primetime Emmy Award.
Two years later, she booked the role of Linda Swartz in the period sitcom "The Goldbergs", which has run for eight seasons. The show has scooped positive reviews, and the ninth season is set to premiere in September 2021. During the same year, she appeared in the made-for-TV movie entitled "Secs and Execs", earning her second nomination for the Primetime Emmy Award. Her others credits include single episode appearances in TV series including "Ghosted", "Nobodies", and "One Day at the Time". Her other movie credits include "Seven Stages to Achieve Eternal Bliss" and "All about Nina". Mindy's latest projects include starring in the sitcom "Raven's Home".
Voice roles
Besides being recognized for her exquisite portrayal of Dr. Evil's henchwoman, Mindy has made a name for herself over the years as a voice actor, lending her voice to numerous characters; in fact, her first role was voicing a character in the animated series entitled "Dusty's Treehouse". For most of her career, she switched between acting and voice acting. In 2005 she voiced the character of Enid Clinton in the animated series "Justice League Unlimited", and the following year, she lent her voice to Female Ox in the hit movie "Ice Age: The Meltdown".
In 2007 she voiced Miss Francine Biggs in the animated show "Chowder", which was very popular among younger audiences.
She also made memorable voice performances as recurring characters in children's shows such as "Winx", "The Legend of Korra", "The Adventures of Puss in the Boots".
Her latest projects include "The Epic Tales of Captain Underpants" and "Kippo and the Age of the Wonderbeastes".
Personal life
The actress was previously married to Brian Gadson, the musical artist with whom she has a son Max born in 1994. The couple divorced for unknown reasons. Max is autistic and a comedian who began his career in 2016.
Nothing else is known about her dating history and romantic interests. She is currently single.
What is her net worth?
As of mid-2021, Mindy's estimated net worth is around $4 million, earned through her lengthy career as an actress.
Cancer survivor
In 1998 she was diagnosed with cancer after a routine mammogram. Mindy recalled hearing the diagnosis for the first time, saying "I got a cell phone call from my surgeon who had treated the calcifications and he said, 'You have cancer.' I guess there's no good way to really say that. I almost dropped the phone and started crying. I just sat in my car and thought, 'I'm going to die now."
Following her diagnosis, she underwent a lumpectomy, chemotherapy, and radiation treatment, and has beaten the sickness, now remaining cancer-free. Later, Mindy talked about surviving cancer, saying: "It is so important to talk about your cancer and the feelings you have about it. Breast cancer is scary and no one understands that like another woman who has gone through it too."
Physical stats and Hobbies
Mindy is 5ft2ins tall (159cm), while her weight is around (60kgs). Her natural hair is brown, while her eyes are hazel.
In her free time, she likes to cook and spend quality time with her son.
Mindy is an avid pet lover who owns two dogs and a cat.
She is active mainly on Instagram, with over 15,000 followers, while her Twitter account has over 3,000. Mindy mainly posts photos of her son Max and her animals, with an occasional selfie.