• Frederic Enrico 'Rick' Rossovich is an American actor born in Palo Alto, California in 1957.
• He is best known for his role as Ron 'Slider' Kerner in the 1986 movie "Top Gun".
• He has appeared in over 50 movies and TV series, including "The Terminator", "Navy Seals", and "ER".
• He is married to Swedish artist Eva Rossovich and has two children.
• Rick's net worth is estimated at over $800,000.
Who is Rick Rossovich?
Frederic Enrico 'Rick' Rossovich was born in Palo Alto, California USA, on 28 August 1957 – his zodiac sign is Virgo and he holds American nationality. He's an actor who's probably still known best for his portrayal of Ron 'Slider' Kerner in the 1986 action drama movie "Top Gun", written by Jim Cash and two others, directed by Tony Scott, and which starred Tom Cruise, Tim Robbins and Kelly McGillis. It follows a pilot of the US Navy who's also learning the ropes from a civilian instructor; it won 11 awards including an Oscar, while it was nominated for five other awards.
Early life, family and education
Rick was raised in Grass Valley, California, alongside his brother Tim by their Italian mother and their Croatian father. Tim's a retired professional American Football player, and a former actor who was active from 1977 to 1998.
Rick studied at Nevada Union High Schoolm at which he became interested in acting after being offered a role in a school play. He went on to practice his skills at a local theatre, as well as being into sports, as he played football for the school's team and also practiced soccer and basketball. Upon matriculating in 1975, he enrolled at Sacramento State University, from which he graduated with a Bachelor of Arts degree in 1978, and then launched his acting career.
Roles in TV series
Rick has appeared in more than 50 movies and TV series, and we're about to mention some of his most notable performances in this article.
He made his debut TV series appearance in 1979, with his portrayal of three characters in three episodes of the adventure comedy drama "Fantasy Island", while the following years saw Rick appear in an episode of various popular series such as the adventure comedy "B. J. and the Bear", the family comedy drama "Eight is Enough", and the crime drama "MacGruder and Loud".
His breakthrough performance was in 1991, when he was cast to play the lead character Spud Lincoln in the comedy drama "Sons and Daughters", created by Eugenie Ross-Leming and Brad Buckner, and which also starred Peggy Smithhart and Lucie Arnaz. It follows the life of a family living in Portland, Oregon. In 1994, Rick was cast to play Dr. John 'Tag' Taglieri in the critically acclaimed long-running romantic drama "ER", created by Michael Crichton, and which starred Anthony Edwards, George Clooney and Julianna Margulies. It follows the lives of people working at the County General Hospital in Chicago, Illinois,aired from 1994 to 2009, and won 156 awards including a Golden Globe, while it was nominated for 370 other awards.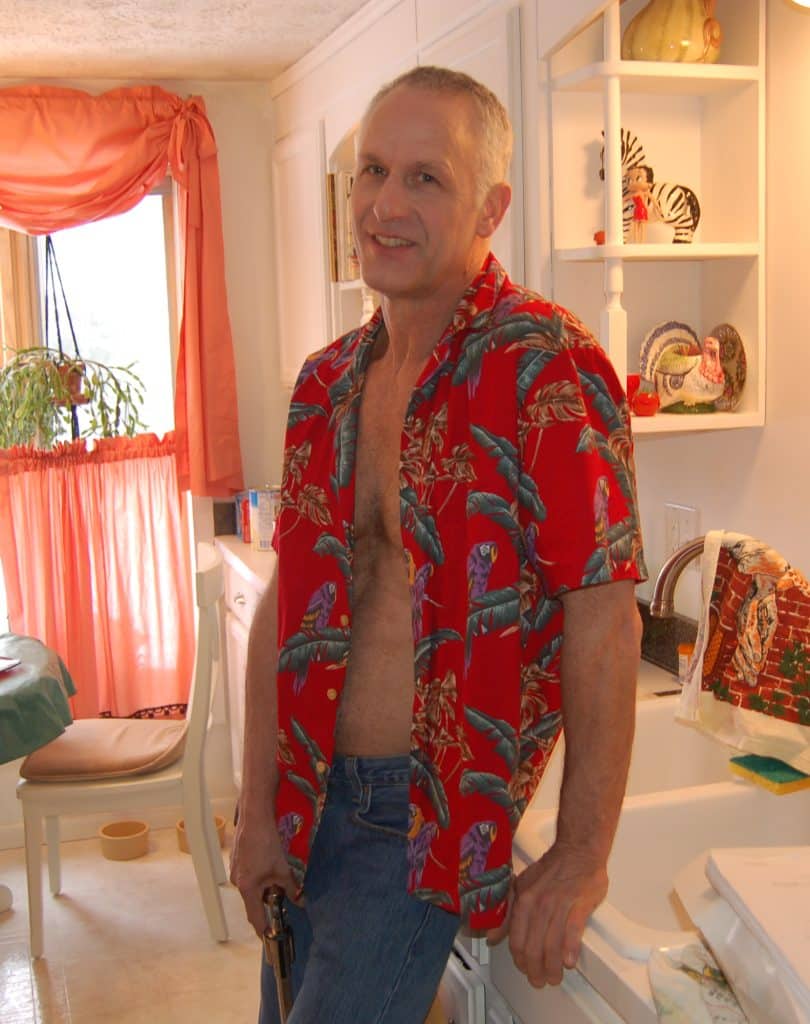 From 1996 to 1998, Rick played Lieutenant Anthony Palermo, a supporting character in 57 episodes of the action crime drama "Pacific Blue", while he then made a guest appearance as Henry Spencer in the episode "A New Leaf: Part 2" of the mystery crime drama "Mike Hammer, Private Eye". Rick's most recent role in a TV series has been his portrayal of Don Yaeger in the 2000 episode "Footprints on My Heart/Legacy/Elopement" of the family drama "Chicken Soup for the Soul" – the following years saw him appear solely in movies.
Roles in movies
Rick made his debut film appearance with his portrayal of Dante 'Pig' Pignetti in the 1983 thriller "The Lords of Discipline", and the following years saw him play supporting characters in various mediocre movies, such as the 1983 horror thriller "Deadly Lessons", the comedy drama "Losin' It" I the same year, and the 1984 comedy drama "Single Bars, Single Women".
Rick gained recognition in 1984, after being cast to play Matt in the critically acclaimed action science fiction "The Terminator", written and directed by James Cameron, and which starred Arnold Schwarzenegger, Michael Biehn and Linda Hamilton. It follows a human soldier who has travelled from the year 2029 to 1984 to try and stop a cyborg machine from killing a woman who's pregnant with a boy who's the key to saving humanity; the movie won seven of the 13 awards it was nominated for. The following years saw Rick play supporting characters in various mediocre movies, such as the 1985 science fiction thriller "Warning Sign", the action adventure "Let's Get Harry", and the 1986 romantic crime mystery "The Morning After".
1987 saw him star alongside Steve Martin and Daryl Hannah in the romantic comedy "Roxanne" which was a hit, winning three awards while it was nominated for two others including a Golden Globe. He went on to appear in a couple of movies which turned into hits, such as the 1990 action adventure thriller "Navy Seals", the 1997 action crime drama "Truth or Consequences, N. M.", and the 2000 biographical comedy "Miracle in Lane 2".
Three of Rick's most recent roles in movies have been in the 2003 romantic crime drama "Artworks", the 2012 comedy "Sandbar", and the 2016 short thriller "A Beautiful Day". He's currently shooting for the upcoming adventure drama "Where the Streets Have No Name".
Other credits
He voiced Sergeant Bobby Colter in the 1997 video game "Blue Heat: The Cast of the Cover Girl Murders".
Rick received special thanks for the romantic comedy movie "Telling You".
He worked as a still photographer on the 2004 documentary movie "Danger Zone: The Making of 'Top Gun'".
Rick has been featured in various documentaries, such as the 1984 movie "The Making of 'Terminator'", the 1996 movie "The Witching Hour", and the 2002 series "VH-1 Behind the Movie". He has also made a guest appearance in an episode of various talk-shows, such as "The Tonight Show Starring Johnny Carson", "House Hunters International", and "Sidewalks Entertainment".
Love life and wife
Rick doesn't like to share the details of his love life with the public, but it's known that he's been married to the Swedish lady Eva Rossovich since 1985. Around a year after the wedding, Eva gave birth to their son Roy, and in 1991 to their daughter Isabel.
Not a lot is known about Eva, as she prefers to stay away from the media' attention, and even avoids appearing at her husband's red carpet events. It's known that she's an artist, who worked on the 1995 action crime science fiction movie "Black Scorpion" as a key scenic artist.
Neither Eva nor Rick have spoken of any other people they had perhaps dated before meeting each other. As of March 2021, Rick's married to Eva Rossovich and has two children.
Hobbies and other interests
Rick's a family man who spends most of his spare time with his wife and children. The family spends around three months every year in Eva's hometown in Sweden, as Rick and his wife want their children to known about both their parents' countries and nationalities.
He's said to be amongst the nicest people to work with, as he's easy to get along with, is funny and outgoing.
Rick likes to travel, and his acting career has taken him all around the US, while he's also been to Canada, several South American countries, and various European countries. His dream travel destination is Paris in France.
Rick has his own favorite actors and actresses, some of whom are Tom Hanks, Russell Crowe and Emma Watson, and a couple of his favorite movies are "Sleepless in Seattle", "The Gladiator" and the franchise "Harry Potter".
Age, height and net worth
Rick's age is 63. He has short brown and grey hair and brown eyes, his height is 6ft 1in (1.86m) and he weighs around 172lbs (78kgs).
As of March 2021, his net worth has been estimated at over $800,000.