Roz Kelly:
• American actress born in 1943 under the Zodiac sign Leo
• Rose to fame with her role as Carol Pinky Tuscadero in the American sitcom "Happy Days"
• Infamous incident with a shotgun in 1998
• Worked as a photographer before launching her acting career
• After appearing in "Happy Days", she guest-starred in various TV series and movies
• Retired from public life in the 2000s and is not active on social media
• Estimated net worth of $150,000 and owns several cats
Who is Roz Kelly?
Roz Kelly is an American actress, who was born under the Zodiac sign Leon on 29 July 1943, in Mount Vernon, New York State, of half Jewish and half Irish ancestry, and holds American nationality. She rose to fame with her role as Carol Pinky Tuscadero in the American sitcom "Happy Days", which starred Henry Winkler, Ron Howard and Marion Ross.  She additionally became known to the public for her infamous incident with a shotgun in 1998. As of 2021, Roz is 78 years old.
Early life and Family
Roz's mother was a housewife, while her father worked as a car mechanic. She doesn't have any siblings. She expressed an interest in modeling and fashion from an early age, aspiring to become a model someday. During high school, she was very involved in sports, but also thought of pursuing a career as an actress. She matriculated from a high school in 1961, and set off to find a job and support herself financially.
An interesting piece of information is that Roz worked as a photographer before launching her acting career, and eventually portraying her most notable role as Carol Tuscadero.
Having been employed as a staff photographer for New York Magazine, she had the opportunity to meet and photograph various celebrities and rock stars, including Jimmy Hendrix, Andy Warhol and Leonard Cohen. In an interview years later, showing an attitude that made her right for the role of Pinky, Kelly wasn't humble about her work, saying "The Magazine staff thought my work was wonderful. Actually everything I do is wonderful; it gets me in a lot of trouble".
Career
While she worked as a photographer, she occasionally auditioned for roles in TV series and movies, aspiring to transition from photography to acting.
In 1968 she scored the role as a Photographer in the comedy-drama movie "Greetings", starring Robert De Niro and Gerrit Graham. The beginning of her career was mostly marked by minor parts, such as portraying the Little Girl in the 1969 comedy movie "Utterly Without Redeeming Social Value". In 1970 she appeared as Eleanor in the low-budget comedy "The Owl and the Pussycat", opposite Barbara Streisand and George Segal, and in 1971 in two other comedies, "You've Got to Walk It Like You Talk It or You'll Lose That Beat", and "Okay Bill".
Two years later, she scooped the main role as Gilda in the drama movie "The Female Response", but her portrayal and performance went largely unnoticed. That same year, she also appeared in the romantic war drama "There is No 13", opposite Mark Damon and Margaret Markov.
Her time on "Happy Days"
In 1976 she auditioned for the role of Pinky in the comedy musical series "Happy Days", wearing a t-shirt and socks detailed with dollar signs. In an interview later, Roz revealed that she was very nervous to audition, saying: "I was twitching nervously, trying to look cool." Her attitude and outfit seemed to have enchanted the casting directors, who cast her as Carol, the older sister of Leather Tuscadero. Reportedly, she loved to wear pink attire and even insisted the staff and the cast call her "Pinky". Roz initially appeared in three episodes of the fourth season additionally portraying the traveling demolition derby driver. Her portrayal as Pinky landed her a nomination for the TV Land Award for Break Up That Was So Bad It Was Good, while the show won a total of 16 awards throughout its run, including three Golden Globes.
Even though her appearance was brief, her character became very popular, so the show's creators began promoting and focusing on Pinky, as shown in the promo commercials for the fifth season. However, she had a huge falling out with the producers and the cast, and was subsequently dropped from the show. In an interview, her co-star Henry Winkler, who played her ex-boyfriend named Fonzie in the show, disclosed that she was very intense and difficult. While Roz and Henry exuded great romantic vibes on the screen, the situation off the set was far from it. She reportedly struggled to find her footing with the cast, and wasn't on the same wavelength with Henry. Later, she said: "I grew up on welfare, so I don't relate to rich kids".
Her other Roles
Free from obligations to "Happy Days", in 1977 she portrayed Flaps in the crime horror movie "Curse of the Black Widow", then surprisingly during the same year was invited to reprise her role as Pinky on the "Happy Days" spin-off series entitled "Blansky's Beauties". However, the series had low ratings, and was subsequently canceled after one season. Additionally, she guest-starred on the action TV series entitled "Starsky & Hutch" opposite David Soul and Paul Glaser. The show was quite a hit, achieving success and garnering four nominations for Golden Globes. Other notable guest appearances included in "Kojak" and "The Paul Lynde Halloween Special".
In 1979 she starred in the action-comedy "The Dukes of Hazzard", followed by her highly praised performance in the Golden Globe-winning romantic comedy entitled "The Love Boat".
The following year she made guest appearances in the action-adventure series "Charlie's Angels", and drama series "Nero Mystery". During the same year, she appeared in the comedy "Murder Can Hurt You", and the horror film "New Year's Evil". Her last movie credit was in 1981, when she starred in the fantasy horror "Full Moon High", while her last TV role was in 1983 in the drama series "Trapper John M.D."
Where is Roz now?
Roz subsequently withdrew from public life, without actually announcing or disclosing her official retirement from acting. She made a minor appearance in "Judge Judy" in 1996, and two years later, guest-starred in an episode of the talk show entitled "The Jenny Jones Show".
The year 1998 proved to be very turbulent for Roz ,as she had several run-ins with the law.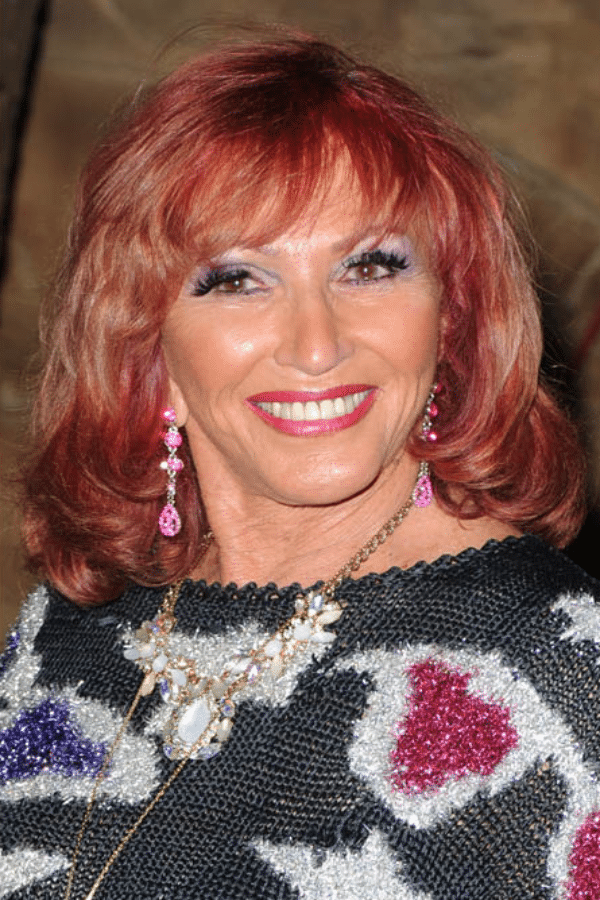 In November 1998, her neighbor's alarm woke her up and enraged her, prompting her to take her shotgun and fire it into his living room, his car, and another car parked nearby. Following the incident, she was sentenced to three-year probation with mandatory visitations to psychologists, and ordered to pay restitution for inflicted damage. In 2000 she was arrested again for battery; she attacked her ex-boyfriend on the street with a cane. The judge sentenced her to four months in prison, but given that she had already spent nearly 100 days while waiting for the verdict, she was released. After these unfortunate incidents, she retired completely from public life.
Personal life
When it comes to her romantic interests, she has always been very elusive, and rarely shared any information. According to some reports, she had a long-term relationship in the '80s with a man whose identity has remained unknown.
However, later some information resurfaced about her erratic and violent behavior, as she attacked the man on several occasions after he decided to leave her. Additionally, some rumors circulated in the 2000's about her alleged marriage to an unknown man. According to the rumors – true or not – this marriage followed the pattern of her previous relationship, as she exhibited the same violent traits as before. As of 2021, she is single.
Physical stats, net worth, and hobbies
Roz is 5ft 5ins tall (165cm) and weighs around 130lbs (58kgs). Her natural hair is ginger, further adorned with brown eyes.
As of 2021, her estimated net worth is around $150,000.
Roz is a huge animal lover and owns several cats.
Her favorite actors include John Travolta, Bruce Willis and Angelina Jolie, while her favorite movies are "Pulp Fiction", "Reservoir Dogs", and "Lara Croft: Tomb Raider".
Thanks to her choice of career, she has traveled most of the world, flying across the country to shoot and film.
Reportedly, in the day she was quite a shopaholic, obsessed with high-end clothing and make-up. During the peak of her career, she led a very lavish life, staying at the best hotels and dining at expensive restaurants.
It seems that Roz is not a fan of social media platforms.
More about Roz Kelly
The actress is often mistaken for another Roz Kelly, who is a host, sports journalist from Sydney, Australia. There is no connection between the actress and the broadcaster, except for the same name.