• Sonny Chiba is a martial arts legend and action movie star
• He has featured in over 110 films, including "Kill Bill", "G.I Samurai", and "The Street Fighter"
• He has several black belts in martial arts categories, and runs the Japan Action Enterprise to teach actors and stunt performers
• He has a net worth estimated to be around $1 million
• He is not active on any social media platforms
Do you know Sonny Chiba?
Sonny Chiba would need no introduction to fans and lovers of action movies, especially as the martial arts legend has not only grown but maintained his status as a no-nonsense fighter who opponents dread. He continues to entertain us with his techniques, and doesn't seem to be stopping any time soon.
Chiba's birth and early life
Sadaho Maeda was born on 22 January 1939 under the Aquarius zodiac sign, in Fukuoka, Japan. His father was a pilot in the Japanese military, but nothing is known about his mother.
He and his four siblings moved around the country a lot because of the nature of his father's job. There is no information about who his siblings are, and what they do for a living.
His education
He has always been involved in sports and physical exercise especially volleyball, baseball, running and also gymnastics, all of which he actively participated in since he began attending junior high school in Kimitsu. He continued his sports activities in high school, even winning medals for gymnastics performances at the National Sports Festival of Japan.
After his matriculation in 1957, he enrolled at the Nippon Sport Science University, where he was being considered as a representative for the Japanese Team at the Olympics but his hopes were dashed after he sustained an injury to his back. He later switched to learning martial arts under his teacher Masutatsu Oyama, popularly referred to as Mas Oyama, and gradually became a professional at it, earning him several black belts throughout his career.
Mas Oyama was taught martial arts from Lee, a Chinese farmer, who asked him to jump over a seed he planted, 100 times every day. He is said to have wrestled with over 50 bulls, killing some with a single blow, earning him the nickname 'Godhand'. His protégé, known professionally as Sonny Chiba, portrayed him in some of his martial arts movies.
His Professional life
Three years from when he entered University, he participated in a talent hunt by the movie studio 'Toei', and while working there he got the nick name 'Shinichi Chiba', and his career on television started. He featured in television shows including "Seven Colour Mask", in which he served as a replacement of one of the actors in the film "Messenger of Allah".
He made his movie debut in the 1961 film "Invasion of the Neptune Men", followed by "Wandering Detective: Tragedy in Red Valley", a movie by prominent Japanese director Kinji Fukasaku.
He continued featuring in mostly crime and action movies for about ten years, before opening the 'Japan Action Club', in which he tutored other actors and performers in martial arts.
He made his martial artiste debut on-screen in the film entitled "Karate Kiba" which was well-received, and later in 1974, Chiba starred in "The Street Fighter", one of his most successful movies. Here, he acted as a street fighter who would challenge any opponent for the right price.  The movie was subtitled in English to reach non-Japanese-speaking audiences, and this made him more popular worldwide. He was also given the name Sonny by the owner of the company responsible for marketing the movie, Robert Shaye, and he used it whenever he worked on jobs that weren't Japanese-related.
Though his movies were sometimes deemed graphic and more violent than the earlier form of martial arts introduced by Bruce Lee, his fans seemed to want more of it.
In an Interview in 1989 the actor stated that he believed that the body of an actor should express emotions, whether sorrow, pain or happiness, and the audience should be able to experience it as well. He added that Japanese actors didn't do that, but what he does should be the norm. He sees action as drama, and necessary to carry the audience along with acting.
He continued to star as a martial artiste in his movies for almost 20 years, and soon became a notable action figure in both Korean and non-Korean movies.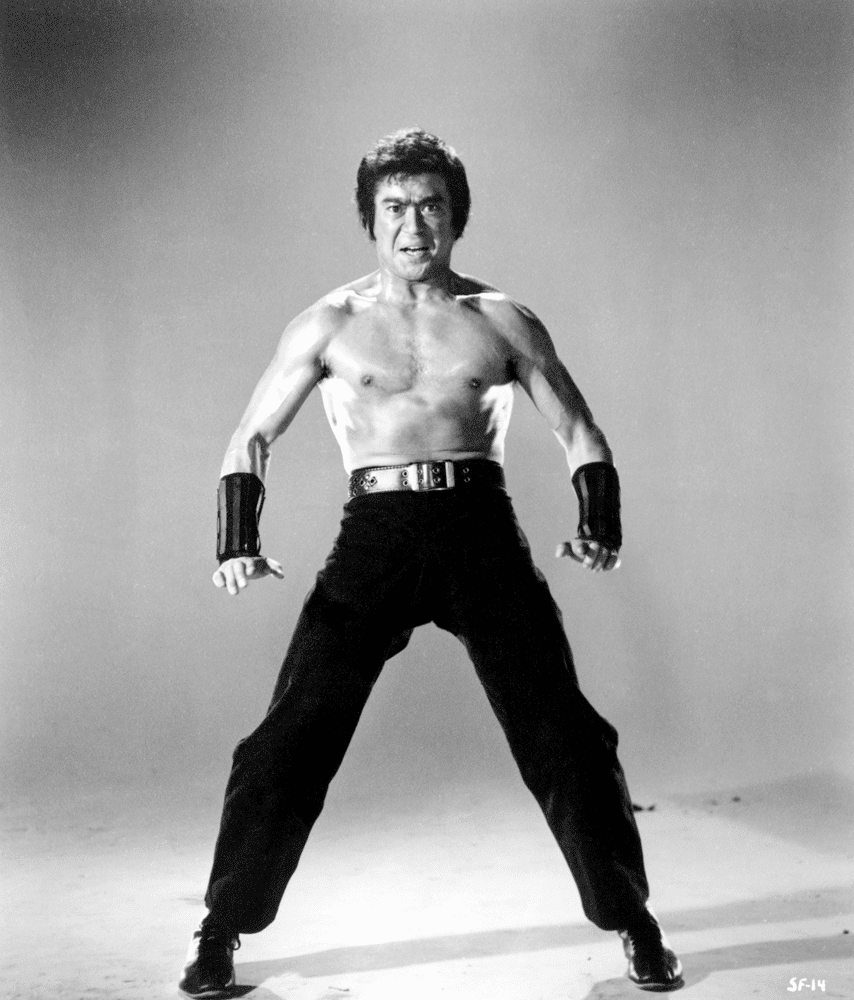 He's featured in over 110 films, notable of them include "Kill Bill", "G.I Samurai", "Message from Space", "Samurai Reincarnation", "Shadow Warriors", "Immortal Combat", " Fall Guy", " The Storm Riders" amongst many others.
With the global success of his films, Chiba soon gathered an ardent fan base worldwide. A restaurant in Australia has been named after him, and also some characters in animated series such as 'Kengan Ashura', a Japanese manga, was inspired by him.
After many appearances on-screen, Chiba declared in 2007 that he would no longer go by the name 'Shinichi' but would be called 'J.J', an acronym for 'Justice Japan'. He also chose to separate his personality as an actor from his directing, for which he goes by the name 'Wachinaga Rindo'.
Chiba's marriage, divorce and remarriage
Details about how Chiba met his first ex-wife, a Japanese actress named Yoko Nogiwa remain unknown, but probably on the set of a drama series both starred in entitled "Key Hunter". Yoko was born on 24 January 1936 in Japan; she attended a local high school and later enrolled in Rikkyo University.
She and Chiba married in 1973, and she continued as an actress and presenter. Two years later they welcomed their daughter, Juri Manase, who eventually followed her parents' footsteps to study acting and become an actress. Sonny divorced his wife in 1994 for unknown reasons,  but they continued to co-parent their daughter. Yoko was later diagnosed with lung cancer, and she passed away in 2017.
There is not much information about his romantic life, and subsequent marriage to Tamami, but the pair has two children together named Mackenyu Arata and Gordon – Both also became actors with Mackenyu being the more popular of the two. Mackenyu was born on 16 November 1996 in California, U.S and is fluent in English, though he has Japanese nationality. He stole the hearts of Japanese viewers, especially the young girls with his charming looks and talent. His feature in the manga series entitled "Kamen Rider Dark Drive" gave him a lot of popularity, and he has since starred in other Japanese and also English movies.
Sonny later divorced Tamami in 2015, and hasn't been romantically linked to anyone since then. Through tough times which led to bankruptcy and loss of property, Sonny has continued to star in and direct action movies both in English and other languages.
Awards and recognition
He has several awards, nominations and recognition for his contribution to the movie industry through his over five decades in film. He is renowned in the world of martial arts, and has 'black belts' in several categories such as Ninjutsu, Judo, Kyokushin Karate, Goju-ryu karat, Kendo and Shorinji Kempo.
His hobbies and favourites
Aside from acting, Chiba also runs the Japan Action Enterprise, which teaches actors and stunt performers various skills in martial arts, to enhance their performance in movies.
Scandals and controversies
Sonny Chiba has been linked to some controversy surrounding his divorce from his first wife. It was stated by some to have been a way for him to have control over his assets, because he was facing tough times financially during that period.
Also, in 2016 a publication by a media outlet named 'FRIDAY' stated that his son, Mackenyu, was alleged to have fathered a child at the age of 14 – he was 19 years at the time and so the child was rumoured to be about five years old.
Further investigation revealed that the mother of the child is alleged to be Y-san, a family friend. She is said to be married and in her 40s! She was said to have been prosecuted for rape, but was released due to Mackenyu 's denial of being raped.
His physical features
The martial artist is about 5ft 10ins (1.79m) tall – his weight is unknown. He has dark hair with dark eyes.
Chiba's net worth
His net worth is estimated to be between close to $1 million as of early 2021, accrued through his decades as an actor, director and martial arts instructor.
Where to find him
Chiba doesn't seem to be active on any social media platform, and no account has been linked to him.