• American actress most known for roles in Waterworld (1995) and Napoleon Dynamite (2004).
• Late 30s, most recent on-screen appearances were I, Challenger and The Good Doctor (2022).
• Italian, Cuban, French, German and English ancestry.
• Launched acting career as a child in 1992, with series Camp Wilder.
• Took time off from show business in 1999 and returned in 2004 with Napoleon Dynamite.
• Appeared in series Big Love (2006-2007) and Grey's Anatomy (2012-2013).
• Net worth of $1.5 million (2023).
• Black belt in martial art of Tang Soo Do.
• Has life-threatening allergy to peanuts and related nuts.
• Has hobbies such as surfing, skateboarding, writing, painting, horseback riding, guitar and piano.
• Trained opera singer since the age of 7.
Who is Tina Majorino?
Tina is an American actress perhaps still best remembered as Enola in the film "Waterworld" (1995), and as Deb in the film "Napoleon Dynamite" (2004), among several other notable roles that she has secured in her acting career.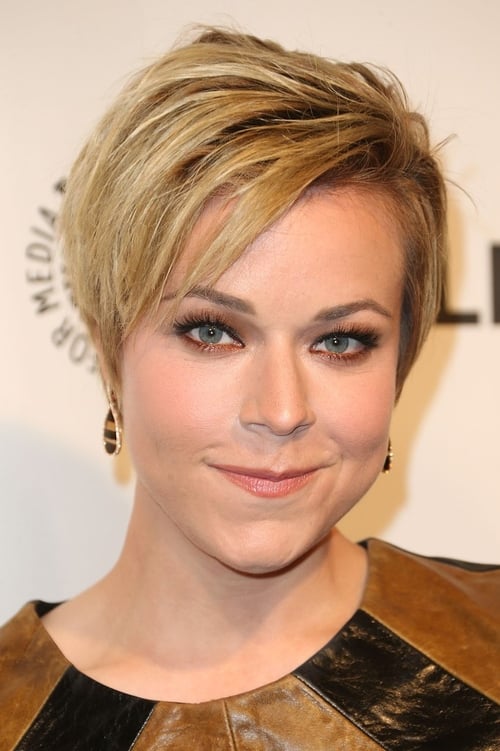 Where is Tina Majorino Now?
Tina is now in her late 30s, still enjoying a magnificent acting career that has been active since the early '90s. Her latest on-screen appearances were as Vanessa in the film "I, Challenger" and Grace in the TV medical-drama series "The Good Doctor", both in 2022.
Wiki: Age, Childhood, and Education
Albertina Marie Majorino was born on 7 February 1985 in Los Angeles, California USA, the daughter of Bob Majorino and his wife, Sarah. Of Italian, Cuban, French, German, and English ancestry, she has an older brother Kevin, and both were members of rock band The AM Project.
She matriculated from high school at just 15 years old, but there's no information on whether she later attended any college.
Career Beginnings and Immediate Success
Tina launched her career as a child in 1992, with the role of Sophie in the TV comedy series "Camp Wilder", appearing in 19 episodes over a year.
She continued her career rather successfully with a string of blockbuster films, starring as Jess Green in the romantic drama film "When a Man Loves a Woman", with Meg Ryan, Andy Garcia, and Ellen Burstyn in the lead roles, then as Molly Singer in Jessie Nelson's romantic comedy-drama film "Corrina, Corrina", co-starring Ray Liotta and Whoopi Goldberg, about a widower who hires a nanny to care for his seven-year-old daughter.
Tina next starred as Toni Whitney in the family adventure "Andre", a true story about a seal named Andre and how it befriended little girl Toni and her family, co-starring Keith Carradine and Chelsea Field.
Just learned that Tina Majorino is both the young girl in Waterworld and Napoleon Dynamite's friend,.. pic.twitter.com/SG1TSHjrKP

— 𝔻𝕒𝕣𝕚𝕔𝕜 🇺🇦🌻🇺🇸 (@DarickR) April 27, 2020
In 1995 she starred as Enola in the Academy Award-nominated sci-fi action adventure film "Waterworld", co-starring Kevin Costner, Jeanne Tripplehorn and Dennis Hopper, which launched her to stardom.
She was active until 1999 in her first acting stint, securing a number of other prominent roles. She was Young Euphemia Ashby in the Primetime Emmy Award-nominated action adventure biopic "True Women" (1997), which starred Dana Delany, Annabeth Gish, and Angelina Jolie, and the same year starred in the comedy-drama film "Santa Fe", then with Oprah Winfrey and Ellen Barkin in the Primetime Emmy Award-winning television drama movie "Before Women Had Wings", about an African-American woman who helps a white girl cope with her father's suicide and escape her alcoholic mother's abuse.
Two years later, Tina starred as Alice in the television adventure family comedy movie "Alice in Wonderland", based on the novel by Lewis Carroll, co-starring Whoopi Goldberg, and Robbie Coltraine.
Acting Hiatus and Return
Tina took time off from show business in 1999 and didn't return until 2004, saying that she didn't want to miss out on her childhood, wanting to experience what all the other kids did growing up.
She returned in mid- decade with the role of Deb in the award-winning comedy film "Napoleon Dynamite", written and directed by Jared Hess, and starring Jon Heder, Efren Ramirez, and Jon Gries. The film became a cult classic, with Tina praised for her work on the film alongside the main stars. Moreover, in 2004 she was selected for the role of Cindy 'Mac' Mackenzie in the award-winning TV mystery crime-drama series "Veronica Mars", about a young woman whose best friend is murdered and her father removed as county Sherriff, after which she becomes focused on cracking the most challenging mysteries in the affluent town of Neptune; created by Rob Thomas, Kristen Bell played the lead role.
She appeared in 33 episodes of the popular series until 2007, which only contributed to her popularity. Concurrently, in 2006 Tina was chosen for the role of Heather Tuttle in the Primetime Emmy Award-nominated drama series "Big Love", starring Bill Paxton, Jeanne Tripplehorn and Chloe Sevigny, about a Utah man who has three wives and is a respectable businessman juggling his private and business life, keeping his family from becoming a public scandal.
The following year, she portrayed Michelle in the award-winning biopic on Darby Crash who formed the punk band The Germs, entitled "What We Do Is Secret", written and directed by Rodger Grossman, co-starring Shane West, Rick Gonzalez, and Bijou Phillips.
Later Career
In 2010, Tina appeared as Addy Fisher in the TV series "The Deep End", while in 2011, she made a one-time appearance in the TV series "Castle", then was Special Agent Genevieve Shaw in the TV romantic crime-drama series "Bones" (2011-2012).
In 2012 Tina portrayed Molly in the long-running TV series "True Blood" and was Dr. Heather Brooks in the medical drama series "Grey's Anatomy" (2012-2013).
Two years later, she was cast as Maggie Harris in the short-lived action crime-drama series "Legends", starring Sean Bean, Morris Chestnut and Ali Larter.
To speak further of her accomplishments, in 2017 and '18 she appeared as Florence in 12 episodes of the award-winning TV action crime-drama series "Scorpion", with Elyes Gabel, Katharine McPhee and Eddie Kaye Thomas in the lead roles, about an eccentric genius who creates an international network of super-geniuses as a last line of defense against modern world threats.
Moreover, she made one-time appearances in the horror fantasy drama series "Into the Dark" and the action drama horror series "Etheria", both in 2020.
Net Worth
According to sources, Tina Majorino's net worth is estimated at $1.5 million, as of early 2023.
Personal Life, Dating, Married, Husband, Children
Tina is rather silent when it comes to speak about her personal life. According to sources, she is currently single, while in 2020, she dated a man named Rossi.
Appearance and Vital Statistics
Tina Majorino has light brown hair though she often dyes it blond, and has blue eyes. She stands at a height of 5ft 5ins (1.65m) weighs approximately 120lbs (54kgs), with vital statistics of 34-25-33 and bra size 32B.
Hobbies, Interests, and Trivia
Tina is a martial artist, and holds a black belt in the martial art of Tang Soo Do.
She has a life-threatening allergy to peanuts and related nuts.
She has many hobbies, including surfing, skateboarding, writing, painting and horseback riding, and she also plays the guitar and piano.
Tina trained as an opera singer, starting lessons at the age of seven, and is still practicing singing.
She is a techno geek, and has five computers.