• BoxBox's real name is Albert 'Sun' Zheng
• He was born in Fairfax, Virginia USA in 1996
• He is a professional gamer, Twitcher and YouTuber
• His #1 game is League of Legends, which he has been playing for over 10 years
• As of June 2021, his net worth is estimated at over $500,000
What is BoxBox's real name?
Albert 'Sun' Zheng – whose streaming name is BoxBox – was born in Fairfax, Virginia USA on 17 June 1996; his zodiac sign is Gemini, he holds American nationality and is of Chinese descent. He's a professional gamer, Twitcher and YouTuber, who's most likely known best for his eponymous Twitch channel, which he launched on 30 December 2012. The channel's today followed by more than 1.8 million people, making BoxBox the owner of the #501 most followed channel (#248 most followed English channel). He's spent a total of 8,000 hours (more than 333 days) livestreaming, and has amassed over 113 million views of all these streams combined.
ok i spent 18 months of my free time on this with @angulife and our small dev team am EXCITED to reveal a little bit to y'all

a sneak peak of some of the assets of my indie game and a callout to any relevant interested people!!

trailer edited by @KristoferYee pic.twitter.com/SdA6QY00kC

— BoxBox (@BoxBox) March 31, 2021
BoxBox usually has an average of around 3,000 viewers per stream, while his highest recorded number of concurrent viewers was 74,768 on 14 February 2021.
Early life and education
BoxBox was raised in Fairfax by his Chinese parents about whom nothing's known, as BoxBox respects their privacy. His father's said to be holding a Master's degree in computer sciences, while his mother's apparently also a holder of a Master's degree. BoxBox hasn't spoken of having any siblings, and is thus believed to be an only child.
He grew up being interested in playing video games, and after trying "League of Legends" (LoL), he fell in love with it, and has been playing it to this day.
BoxBox was also into sports while attending a local high school, and was into chess too, having attended a couple of school tournaments. He matriculated in 2014, but hasn't spoken of any further education, however, many of his fans believe that he has attended college, and obtained his degree in 2018.
Favorite games
BoxBox's #1 game is LoL, and he has been playing it for more than 10 years. He tried playing the hero Poppy in the game's beta, but eventually switched to playing Riven, and made her his main hero. He joined the professional eSports team Velocity on 24 April 2013, but remained their substitute player until leaving four months later.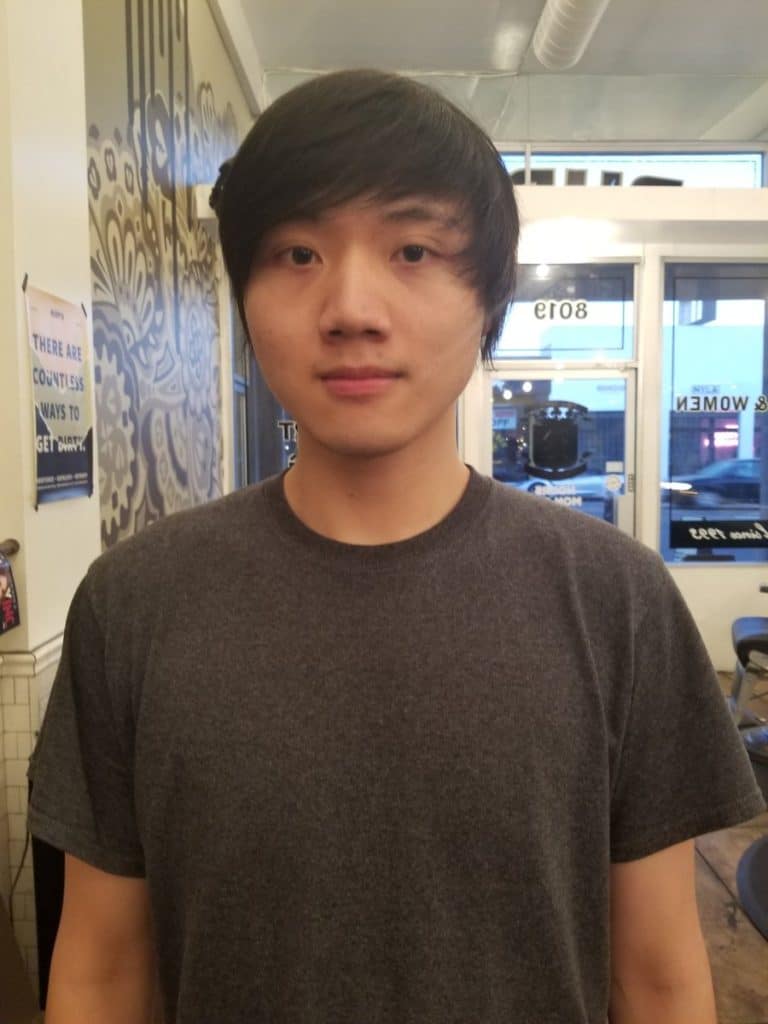 BoxBox thus hasn't become a professional player, as he hasn't played in any professional tournaments, however, he has entered Twitch Rivals tournament8 thrice. He has spent more than 4,300 hours (close to 180 days) livestreaming his LoL gameplays on Twitch.
He's also a fan of the video game "Teamfight Tactics", and has spent over 1,000 hours (more than 40 days) livestreaming on Twitch while playing it.
Some of the other games he enjoys playing include "Rust", Slay the Spire" and "Chess".
BoxBox occasionally enjoys just chatting with his fans, and has spent nearly 400 hours (around 16 days) talking to them on Twitch.
YouTube channel
He launched his YouTube channel on 30 July 2011, and it's today subscribed to by close to 1.3 million people, and numbers over 250 million views of all his videos combined. Most of his videos feature him playing games such as LoL, "Rocket League" and "Grand Theft Auto V", and besides his gaming skills, he's also popular for his sense of humor. We're going to mention three of his most popular YouTube videos.
BoxBox's most popular video "SEXIEST ARCADE RIVEN COSPLAY EVER – Boxbox (Using PS4 Controller)" has been watched more than 4.7 million times since 19 August 2016, and shows him playing LoL while being dressed up as Riven (cosplay).
His #2 most popular video "45%CDR RIVEN" has been viewed more than 3.6 million times since 16 November 2015, and features him showing his skills while playing LoL as Riven.
BoxBox's third most popular video "Boxbox Best Moments #9 – Be my Valentine!" has been watched close to 3.5 million times since 22 February 2015 – the title's quite self-explanatory.
BoxBox is active on various social media networks. His Instagram account is followed by more than 70,000 people, and he has uploaded close to 200 pictures, most of which feature him playing LoL. BoxBox launched his Twitter account in April 2013, and he's today followed by more than 250,000 people, while he tends to tweet at least once a day.
His Facebook page is followed by close to 550,000 fans, and BoxBox's also a TikTok star, having amassed more than 105,000 followers, and almost two million likes of all his videos combined.
Love life and relationships
BoxBox is quite open when it comes to his love life, and has been in a long-term relationship with the Twitch streamer Annie for close to a decade.
The two met sometime in mid-2013 – it's widely believed that they began talking to each other on the internet, before dating. They started their relationship on 17 November 2013, and have been together to this day. There are rumors circulating the internet, claiming that the two have married in secret in the meantime, but these haven't been confirmed.
The two split once, back in 2017, because they found it hard to maintain a long distance relationship, separating for three months and then deciding that the split was a bad idea, thus reconciling. They are living together as of June 2021.
Neither BoxBox nor Annie have spoken of any other people whom they have perhaps dated.
Hobbies and other interests
BoxBox spends the majority of his spare time playing video games on his consoles, but he's also taking good care of his health. He has a couple of training sessions at the gym each week, and is following a healthy diet, meaning he eats a lot of fruits and vegetables.
He loves to do cosplay, and has dressed up as many female characters, which has made some of his fans wonder if he's perhaps gay. BoxBox has stated that he's straight, but simply likes to dress up as female characters.
He's into travelling, and has been to various US states, to attend gaming and cosplay events, and doesn't usually skip on an opportunity to put on a cosplay costume.
He's keen on watching movies in his spare time – his favorite actor and actress are Brad Pitt and Natalie Portman, and a couple of BoxBox's favorite movies include "Once Upon a Time in Hollywood", "Meet Joe Black" and "V for Vendetta".
Age, height and net worth
BoxBox's age is 24. He has short black hair and brown eyes, his height is 6ft 2ins (1.88m) and he weighs around 187lbs (85kgs).
As of June 2021, his net worth has been estimated at over $500,000.