• Sawyer Sharbino was born in California, USA, on 1 March 2006.
• He is an American YouTuber, actor and social media star.
• He has accumulated over 1.3 million subscribers on his YouTube channel and over 130 million views combined.
• He is being raised in California alongside his sisters Brighton and Saxon Sharbino, both actresses.
• As of June 2021, his net worth is estimated at over $570,000.
Sawyer Sharbino Wiki Bio
Sawyer Sharbino was born in California, USA, on 1 March 2006 – his zodiac sign is Pisces, and he holds American nationality. He's a YouTuber, actor and a social media star, who's perhaps known best for his eponymous YouTube channel, which he launched on 20 April 2015. It's today subscribed to by close to 1.3 million people, and numbers over 130 million views of all his videos combined. These most often feature himself and his friends as they're doing challenges, pulling pranks and just having fun together.
Early life and education
Sawyer is being raised in California alongside his sisters Brighton and Saxon Sharbino, both actresses, by their parents Angela and Ron Sharbino, who prefer to be left out of media attention, thus not a lot is known about them.
Sawyer became interested in various activities at a quite an early age, such as playing the guitar, soccer and video games. Sawyer was only nine years old when he became active on the internet, and then focused on taking pictures and coming up with ideas for his videos, which were uploaded onto his social media accounts. He attended a local elementary school, but his grades became worse after he began working on his 'career' on the internet.
Sawyer's today attending a local high school, and has mentioned in one of his videos that he's unlikely to pursue a college degree, after (and if) he matriculates in 2024.
Most popular YouTube videos
Sawyer's probably known best for his funny videos, and we're going to mention three of his most popular YouTube videos, which have helped him gain many subscribers.
His most popular video "9 Year Old Gold Digger Prank!! | See my Texting my Crush Song Lyric Prank GONE WRONG Sawyer Sharbino" has been watched over 5.2 million times since 29 October 2015, and features Sawyer as he's claiming to have borrowed his father's car, and is letting attractive girls in the streets drive it.
His second most popular video "KISSING My CRUSH To See How My BEST FRIEND REACTS **CAUGHT KISSING PRANK** | Sawyer Sharbino" has also been viewed over 5.2 million times – the title's pretty much self-explanatory.
Sawyer's third most popular video – "Telling My Best Friends CRUSH I Love Her PRANK To Get His REACTION **He Got MAD**| Sawyer Sharbino" – has been watched over 4.7 million times.
Sawyer's active on most of the popular social media networks.
My Sister reacts to best friend's tattoo ** She freaked out ** | Sawyer… https://t.co/WprcA8MMiK with @FergiSophie

— Sawyer Sharbino (@SawyerSharbino) June 20, 2021
His Instagram account is followed by more than a million people, while he's uploaded over 400 pictures, the majority of which have been taken during his everyday life. He launched his Twitter account in May 2014, and it's today followed by over 25,000 people – he tends to tweet at least once a week.
Sawyer's Facebook page is followed by more than 8,000 people, and he's also a TikTok star, having amassed more than 820,000 followers, and over 16.5 million likes of all his videos combined. These most often feature him pulling pranks, lip syncing and doing challenges.
Roles in movies
Sawyer made his debut film appearance in 2012, aged six, when he portrayed Morris in the short thriller drama "Promesas". It was written and directed by Aaron Celious, starred Gregory Akili, Tayari Akili and Stephany Aparicio, and follows a mother who risks losing her job as a nanny, trying to grant her son his birthday wish.
The same year saw Sawyer star in the short drama "Disruption".
He appeared in his first feature film in 2016  – the biographical family drama "Miracles from Heaven". The movie was based on the book by Christy Beam, starred Jennifer Garner, Kylie Rogers and Martin Henderson, and follows the lives of the Beam family. It won two of the seven awards for which it was nominated. In 2016 as well, Sawyer starred in the short comedy "Hospital Head Doctor".
In 2019 and 2020, he appeared in several music videos, including "Just Might Dance", "Piper Rockelle: Sidewalk" and "Piper Rockelle: Bby i…", as well as in the short video "Connor Cain-How I Say Merry Christmas".
Most recently, in early 2021 Sawyer appeared in the music video "Piper Rockelle: Butterflies".
Roles in TV series
Sawyer made his debut TV series appearance in 2016, with his portrayal of Sawyer Martinez in the episode "The Beginning" of the sports mini-series "Angels from Hell".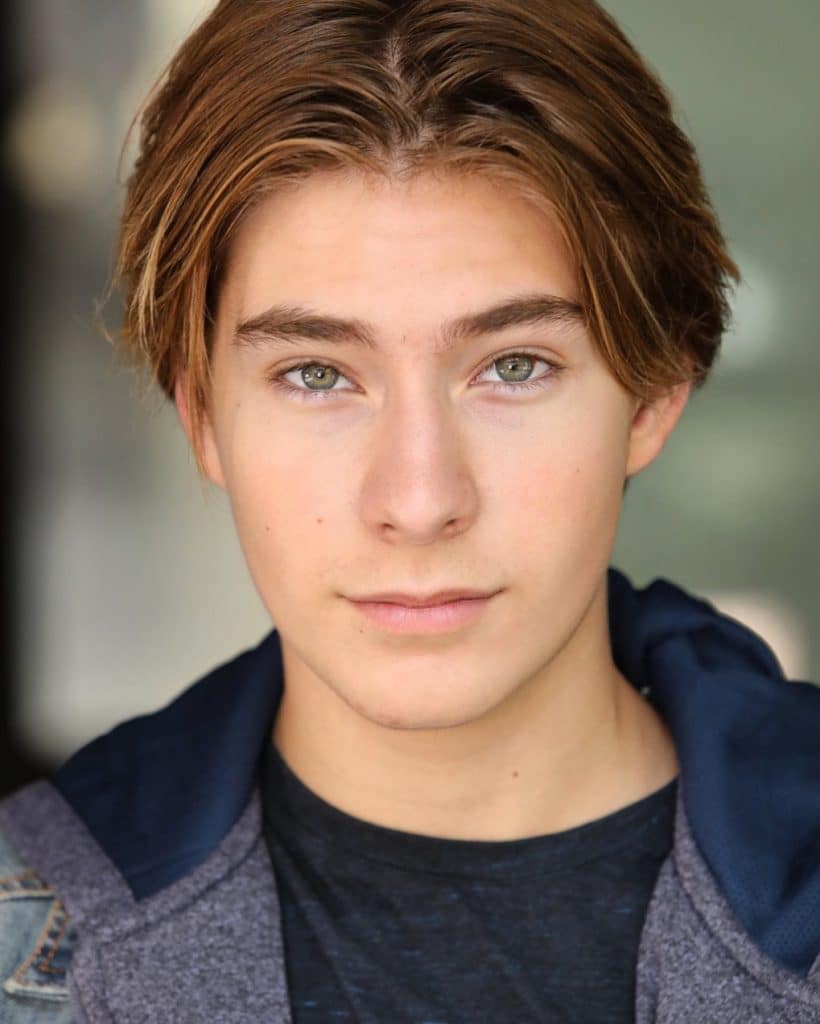 The year 2018 saw him guest star as Chance in the episode "Are You Ready for Some Zombies?" of the popular crime comedy drama "iZombie". It follows a medical worker who has just learned that she's a zombie, but that this has its own perks. It aired from 2015 to 2019, and won seven of the 28 awards for which it was nominated. In 2019, Sawyer could've been seen playing Alex in the episode "Perfecto's Family" of the comedy "ORFAM", and in 2020, he guest starred as Gregory, in the episode "Sisters: A First Date" of the comedy mini-series "Sisters".
Sawyer's only other TV series role has been his portrayal of Gary, in the 2020 episode "The Black Bishop" of the mystery comedy drama "Stage Fright". It stars Tahani Anderson, Skyler Guthrie and Pressley Hosbach, and follows four girls who are investigating the drop of a chandelier, which led to their school's student being in a coma. It has been airing since 2020.
Other credits
In 2019, Sawyer made an appearance in an episode of the documentary talk-show "Teens Wanna Know".
Love life and relationships
Most people believe Sawyer to be too young to be in a relationship, however, there are two girls whom he has dated who the public knows about. In 2019, Sawyer started seeing Corinne Joy, a musician, actress and a social media star, who's perhaps known best for her Instagram account, which is followed by more than 670,000 people. The two often featured each other in their YouTube videos, and they were apparently together for around half a year before breaking up for unknown reasons, but Sawyer was just 13. It's also believed by some that they were pretending to be in a relationship, to gain more subscribers on YouTube.
In early 2021, Sawyer began dating Emily Dobson, a YouTuber whose channel's today subscribed to by more than 1.2 million people.
They were together for around two months, and this was again believed to be a publicity stunt, as both gained many new subscribers after they announced that they were together.
As of June 2021, Sawyer seems to be single.
Hobbies and other interests
Sawyer's also a musician, and a talented singer. He can play the guitar, and can be seen singing and playing the instrument for his fans in some of his Instagram and TikTok videos.
He's into dancing, and has been taking lessons for close to a decade now.
He has already become passionate about travelling, and has been to a couple of US states, however, it appears that Sawyer only travels when one of his parents have time to go with him.
He likes to play sports with his friends in his spare time – his two favorites are soccer and football.
Sawyer enjoys watching movies late at night, and his favorite actor and actress are Vin Diesel and Angelina Jolie. A couple of his favorite movies are the franchise "Fast and Furious", "xXx" and "Lara Croft: Tomb Raider – The Cradle of Life".
Age, height and net worth
Sawyer's 15 years old. He has short brown hair and brown eyes, his height is 5ft 4ins (1.62m) and he weighs around 128lbs (58kgs).
As of June 2021, his net worth has been estimated at over $570,000, certainly impressive at his age!