• Jon Cor is a noted Canadian actor, best known for roles in "Shadowhunters: The Mortal Instruments" and "Love on Safari".
• He discovered his passion for writing and acting in high school.
• He has written a novel and his works have been featured in various literary magazines.
• He is a fitness enthusiast and loves spending time outdoors.
• He has an estimated net worth of over $1 million.
Jon Cor is a noted Canadian actor, possibly best known for portraying Hodge Starkweather in "Shadowhunters: The Mortal Instruments" and Tom Anderson in "Love on Safari". The actor has portrayed diverse characters over the years.
To get accurate details of Jon Cor's career and personal life, just keep reading.
Early Life, Family, Educational Background
Jon Cor was born on 17 November 1984 under the zodiac sign of Scorpio, to a mother of Mexican origin in Timmins, Ontario Canada. He holds Canadian nationality, and mixed heritage of Mexican and White Caucasian.
Jon's mother was very young when she gave birth to him, possibly 16 or 17 years of age.
She had no one to support her, as Jon's father was not in the picture. Due to the circumstances they found themselves in, Jon and his mother moved around a lot, which meant that he changed schools frequently, and was often made the target of bullies at new schools. As a child, he lacked the stability that comes with growing in a particular neighborhood.
Jon discovered his acting skill during a World Religions class in high school, where he was asked to perform a comedic sketch for the entire class. To his surprise, he received a standing ovation after his performance, and there began his love for acting. Subsequently, he took drama classes, and played lead roles in school plays and musicals. He also played on the basketball team.
Jon discovered his passion for writing early in life as well. As a 19-year-old, he drafted the manuscript of what would become his first novel, "In Heat". Upon Jon's graduation from high school, he enrolled into the Theatre Arts and Performance program at Fanshawe College in London, Ontario.
Career
Writing Career
After Jon discovered a love for writing as a teenager, he never looked back. His short stories, novel excerpts, essays and reviews have received international acclaim in literary magazines, such as Citizen Brooklyn, Mad Swirl, Black Heart Magazine, Literati, etc. He also contributed as a regular columnist to 'Phati'tude', an award-winning New York based magazine.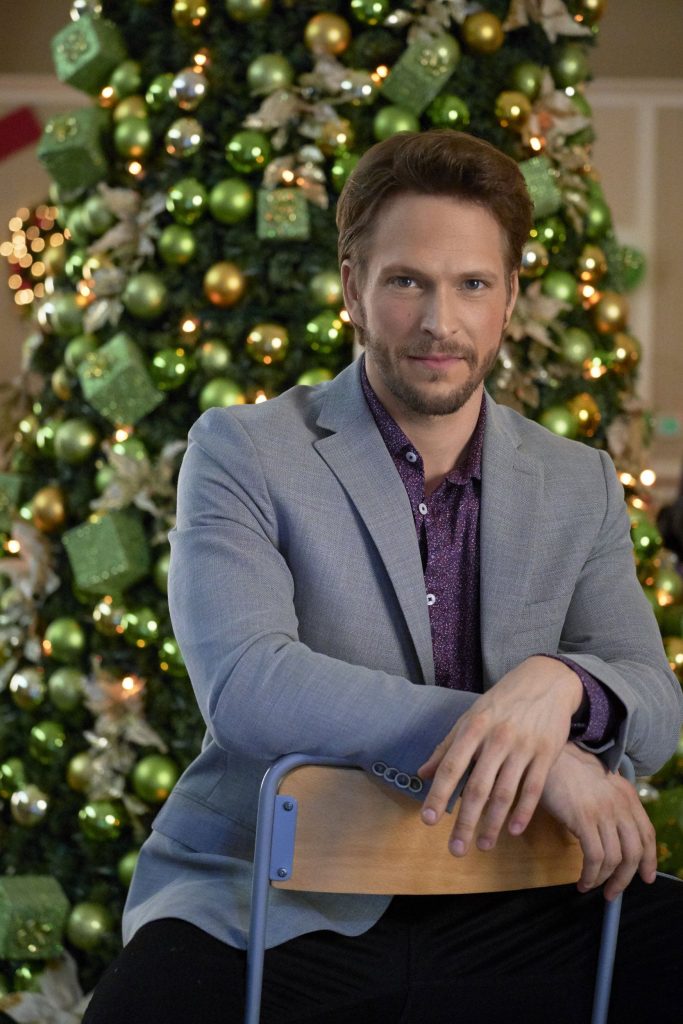 Jon Cor released his first novel – "In Heat" – in 2016, and plans on releasing his collection of short stories, 'Murder of Prose', sooner than later. For Jon, writing will always be his first love.
Acting Career
Jon Cor booked his first major audition in 2006, towards the end of his second year at college, for a major film franchise, "American Pie". He didn't want to take the gig initially, but his agent later convinced him to do so, to build up his resume.
Next, he played James Burton in two episodes of the Canadian TV drama, "Life With Derek" (2007), and later that year, he portrayed a character in "Matters of Life & Dating".
Before Jon landed his first lead role, he took some minor and recurring roles in various films and TV dramas, such as "Stripped Naked" (2009), "Being Erica" (2009-11), and "Saw 3D" (2010).
In 2011, Jon Cor voiced Brick, the cowardly military cadet in eight episodes of "Total Drama: Revenge of the Island", a animated Canadian TV series. In the same year, he played a major role as Jake in British comedy drama, "Beaver Falls".
In 2016, Jon was cast in a recurring role for the ABC family show "Shadowhunters: The Mortal Instruments". He portrayed the character Hodge Starkweather, former Circle member and weapons trainer opposite Katherine McNamara, Dominic Sherwood and Alberto Rosende among others , a role that shot him at least towards the limelight.
Jon Cor starred in his first Hallmark movie, "Love On Safari" in 2018, portraing Tom Anderson, the handsome park ranger who stole Kira's heart, starring opposite Hallmark's superstar actresses Lacey Chabert and Brittany Bristow. His collaboration with Hallmark didn't end there, as he went on to star in other films produced by the franchise, including "Picture Perfect Mysteries: Newlywed and Dead" and "Picture A Perfect Christmas", both in 2019.
Early in 2021, Jon Cor joined the cast of "The Flash", playing the minor role of Chillblaine in four episodes of the superhero drama series.
The actor was once a Ford model, and is represented by the character's agency in Vancouver, Canada.
Personal Life, Wife and Children
In 2012, Jon became engaged to his girlfriend Tracy Spiridakos, who is also a Canadian actress. However, the engagement was soon called off, and their fans have spent many years wondering why, but the reason for their split was never made public, and Tracy went on to date singer Justin Ruane in 2014. Jon now keeps his love life private; he's yet to publicly admit an interest in anyone.
Jon Cor is a fitness enthusiast, and has received extensive training in various branches of the martial arts, including Hung Gar Kung Fu, Muay Thai, Taekwondo and Capoeira. He is a regular at the local gym, Flight Club, Richmond, BC.
The actor is also passionate about charity. His stepfather battled sarcoma for over five years, and died while he was filming "Love On Safari" in Johannesburg, South Africa. This motivated him to donate a percentage of proceeds from the sale of his book "In Heat", to a non-profit organisation dedicated to helping victims of cancer.
Jon now lives in Vancouver, British Colombia, Canada.
Appearance, Clothing Style
Jon's height is 6ft 1in (1.83m) and he weighs about 165lbs (75 kgs); he has brown hair and hazel brown eyes. For red carpet and formal events, Jon can be spotted in classy suits; he prefers to dress more casually during outings with friends and family.
Hobbies, Favorite Things and Interesting Facts
Jon is a hobby guitarist.
He enjoys spending time outdoors.
The actor also loves traveling and exploring different cultures.
His favorite song is "Ball & Biscuit" by the White Stripes.
His most-watched TV shows are "History's Vikings" and "Jeopardy!"
Net Worth and Salary
As of mid-2021, Jon Cor reputedly earns about $150,000 per TV appearance, while his net worth is estimated to be over $1 million, accumulated from his years of working in the entertainment industry. There are currently no details of property owned by the 36-year old actor.