• Alex Delany is an American food blogger, recipe developer, and consultant,
• He was formerly the assistant production manager at Bon Appetit
• He currently runs his own food consulting agency and has his own web series, Alex Eats It All
• He's appeared in numerous videos on Bon Appetit's YouTube channel
• He is a food enthusiast, who also loves to travel and write about beer and wine
Who is Alex Delany?
Alex Delany is an American food blogger, recipe developer, and consultant, who is best known to the world as assistant production manager at Bon Appetit. However, he has since left the multimedia agency, website, and YouTube channel, and has started a career on his own, launching a food consulting agency.
Alex Delany Biography: Age, Childhood, and Education
Alex Delany was born on 3 September 1992 under the Virgo zodiac sign, in Philadelphia, Pennsylvania USA. Alex hasn't shared anything about his early life, and is rather secretive about his family and early schooling.
After high school, he enrolled at the College of New Jersey, from which he obtained a Bachelor of Fine Arts degree in Graphic Design. At first, it didn't look like he would become what he is today, but his love for food prevailed, and he later pursued a career as a food blogger, combining his graphic design and love for food into a food blog.
Career Beginnings
While at university, Alex did his internship at Dyad Communications as a graphic designer, where his job was to prepare and format photographs for website publications, but also to design website templates and wireframes, among other duties.
This lasted for a couple of months before he went on to intern for Commonwealth Proper or CMMP, helping manage fabrics, fit clients, and make clothing design decisions. His next stop was at Conde Nast as a graphic design advertising intern for DETAILS magazine. This also lasted for a few months in 2013, then after he proved himself, in August 2014 he was hired as assistant production manager at Bon Appetit.
Rise to Prominence
At first, Alex was working with designers, photo editors, writers and others on assembling the entire magazine issue for print.
His role at the company increased, and in 2016 he was promoted to assistant web editor. As a big foodie, Alex started contributing much more to the food and beverage sections of the website, and after a while, he began appearing in videos on Bon Appetit's YouTube channel. This slowly turned him into a star, as he was sharing his knowledge and insights about food with fans all over the world.
He created his own show – 'Alex Its It All' – and has a total of seven episodes, which includes "14 Chicago Hot Dogs in 12 Hours.
Which is the Best? | Bon Appétit", which has been viewed over 2.7 million times, then "26 Austin Breakfast Tacos in 10 Hours. Which is the Best? | Bon Appétit", which has more than 1.9 million views, and "23 New York Pizza Slices in 36 Hours. Which is the Best? | Bon Appétit", which is one of the most viewed videos with him, with more than five million views.
He' alsos featured in videos of other content creators on the channel, including in the videos "Test Kitchen", which became one of the most popular web series, which made Alex popular around the globe.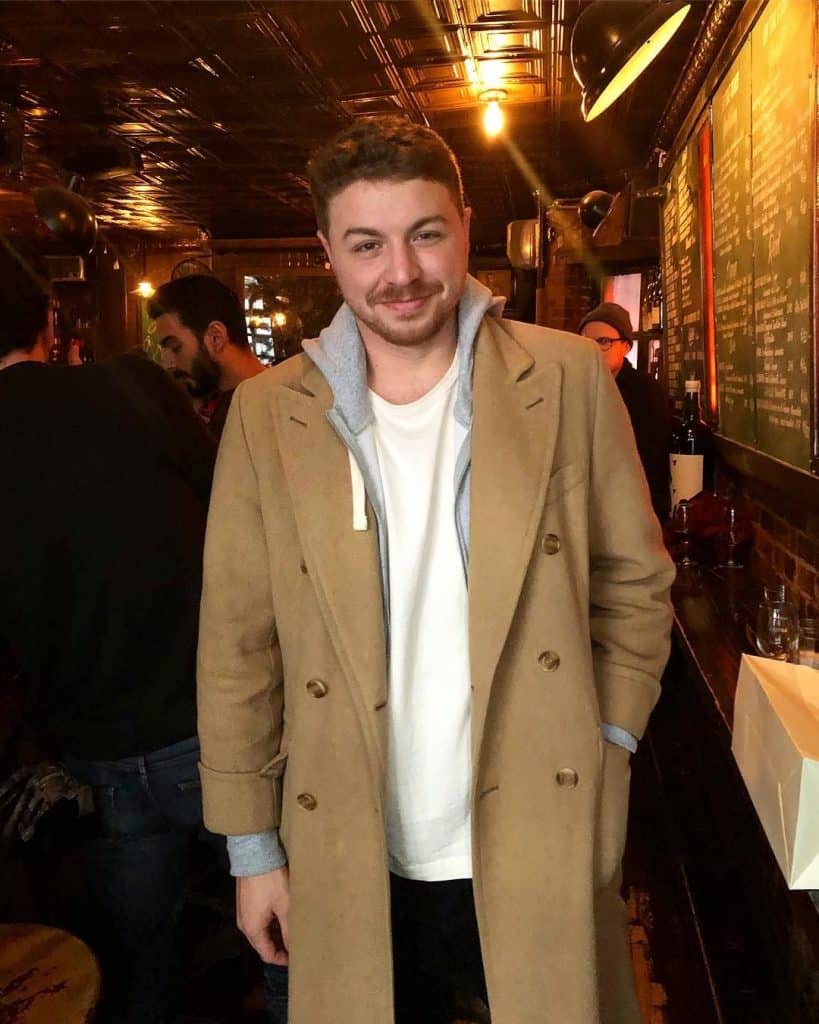 Controversy
Unfortunately, Alex's time at Bon Appetit reached an impasse when it was discovered that used a homophobic slur in one of his old Vine videos. Andy Baraghani, his "Test Kitchen" co-star, revealed the incident, and two months later, Alex issued an apology for his bad language.
Leaving Bon Appetit
In February2021, Alex announced that it was his last day at Bon Appetit, that he wants to focus on other projects. Since then, he has launched a consulting agency that focuses on food and beverage strategies for various brands.
Furthermore, he has continued to write about food and beer as his two favorite things. Alex has also launched the podcast Sound Radio, in which he talks with people involved in various industries. So far, he has recorded three episodes, and in the latest episode, his guest was Saed A Ferguson of AllCap Studio.
Personal Life, Dating, Girlfriend, Single?
When it comes to his personal life, Alex hasn't been very generous in sharing details about it, and as a result, there is no reliable information about his personal endeavors. However, according to sources, he is single and completely focused on his career.
Net Worth
As of mid- 2021, Alex Delany's net worth has been estimated to be around $1.5 million, earned through his successful career as a food blogger, advisor and content creator.
Appearance and Vital Statistics
This prominent food blogger has light brown hair and brown eyes. He stands at a height of 5ft 8ins (1.73m), while his weight and other vital statistics are unknown at the moment, though he has an average figure.
Hobbies, Interests, and Trivia
Alex has been writing about food for years and it's his main interest. He loves developing new recipes, mixing new combinations daily, and often posting pictures of his creations on his official Instagram page.
He has learned all about various cuisines, but his other interests are beverages, and he continues writing about wine and beer, among others.
Alex loves to travel, and has been around the US many times, but has also visited European and Asian countries. He has visited such cities as Chicago, Los Angeles, and others, while he is now settled in New York.
He has managed to wash away the criticism he received in 2020 and retain all the fans, successfully continuing his career, apart from Bon Appetit.