• Arielle Scarcella is a YouTuber and social media star, known for being a strong influencer in the LGBT community
• She is noted for making short and humorous videos about being a lesbian, and about her dating struggles
• Arielle has been met with criticism for controversial comments about trans people, and for not supporting non-binary people
• She is active on social media, including Instagram, Twitter, and Facebook
• Arielle is 34 years old and has a net worth of over $100,000
Arielle Scarcella Wiki Bio
Arielle Scarcella was born in Brooklyn, New York City USA, on 19 July 1986 – her zodiac sign is Cancer, she holds American nationality, and is of Italian descent. She's a YouTuber and a social media star, perhaps known best for being a strong influencer in the LGBT community.
Early life and education
Arielle grew up in downtown New York alongside her older brother, who is openly gay. During her teenage years, she was confused about her sexuality, as being gay or lesbian wasn't as accepted as it is nowadays. Her struggle later inspired her to start making YouTube videos in which she would talk about issues LGBT teens face, and offer them helpful advice.
After matriculating from a local high school, she enrolled at a college, but eventually dropped out, and moved to Los Angeles, California as her YouTube channel grew in popularity.
Career on YouTube
Arielle launched her YouTube channel 'ArielleisHamming' on 24 April 2009, and posted her first video entitled "Lesbian Cougar Seduces Virgin" two months later. Since then, she has been making short and humorous videos about being a lesbian, and about her dating struggles. She quickly gained popularity on the platform, and soon became a prominent figure in the online LGBT space. She also made a lot of lesbian sex-education videos, which were seen as ground-breaking at the time.
The first video on her channel to reach million views was "What Lesbians Think About Bi-sexuals", which she uploaded in September 2013. The video featured several lesbian women sharing their opinion on bi-sexuality, mostly being critical of bi-sexual women. It was met with a lot of criticism for spreading bi-phobia in the LGBT community, prompting Arielle to make another video with bi-sexuals responding to what was said in the original video.
During her YouTube career, Arielle has frequently collaborated with several other LGBT YouTubers, such as ElleSteph, BriaAndCristy and Hartbeat.
As of July 2021, her YouTube channel numbers more than 670,000 subscribers, and almost 200 million total views, with her most viewed video being "Stop Doing This To Women During Sex", which has been watched over 23 million times.
Controversies
Arielle's influence within the LGBT community declined during the last year, following her negative comments about trans people. In a video of February 2020, she also publicly announced that she doesn't want to be affiliated with the leftist movement. 'Anyone who goes against the grain and thinks for themselves is immediately outcast. That's not a community that's a hive mind cult… I no longer want to be associated with the ridiculously woke left.', she said.
The first big YouTuber who accused her of being transphobic was Kalvin Garrah, who is trans himself. He made a video about her entitled "The Truth About Arielle Scarcella", criticizing her endorsement of the controversial book "Irreversible Damage: The Transgender Craze Seducing Our Daughters" by Abigail Shrier, and also saying that some of his friends were harassed by Arielle.
She responded with a video of her own, in which she stated that 'we should let feminism and trans activism co-exist', while being somewhat contradictory of her statement in her other arguments. Kalvin commented under her video, saying that she manipulatively edited the video, and failed to respond to many of his original statements, while inviting her for a debate.
Another YouTuber, NOAHFINCE also made a video about her, criticizing her for referring to trans men as lesbians, and documenting some of her most controversial tweets on the topic. Storm Ryan, a trans social media star, publicly apologized to his audience for endorsing her in the past.
Following the actor Elliot Page coming out as trans, Arielle said that 'we lost another lesbian', stating how lesbian women transitioning to men are following a trend.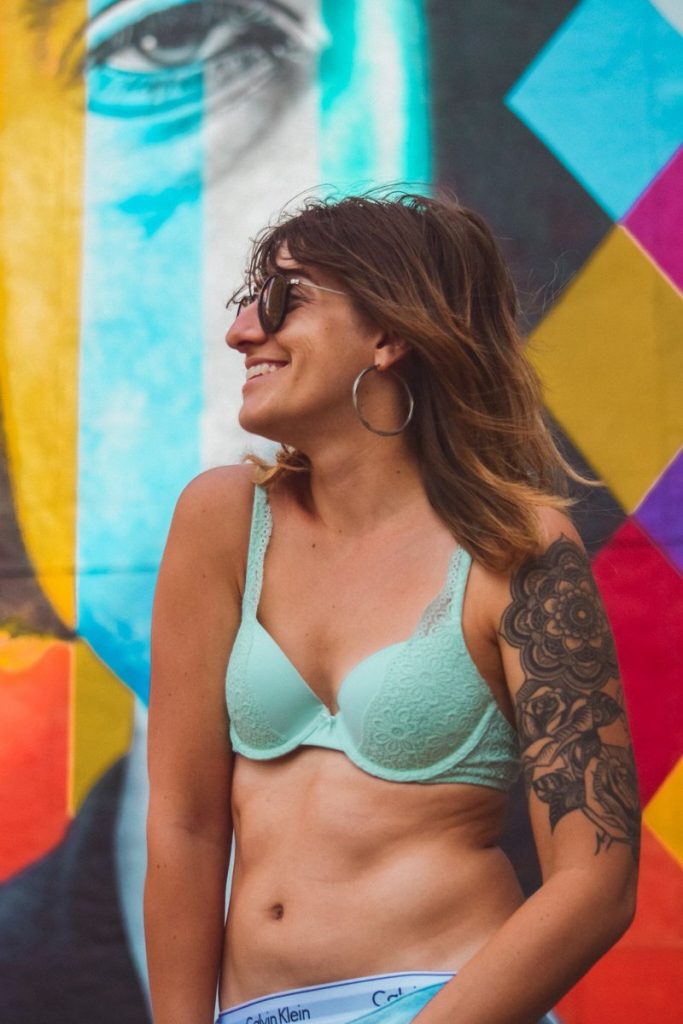 She also doesn't support non-binary people, and made a video in which she implied that coming out as non-binary is confusing and sexist.
Arielle manages her Instagram account '@arielle_acarcella', which numbers close to 100,000 followers, and almost 330 photos.
She launched her Twitter account '@ArielleScarcell' in March 2009, and it currently numbers over 115,000 followers, and more than 70,000 tweets. While her Instagram account is reserved for more causal type of content, Ariella isn't shy to engage in political discussion on Twitter.
She also has a dedicated Facebook page, with almost 140,000 fans, which she mainly uses to promote her YouTube videos.
Love life and relationships
Arielle dated fellow YouTuber and actress, Stevie Boebi, for about a year in 2012 and 2013.
Stevie is known for her YouTube channel SassiBoB, onto which she uploads vlogs and advice for lesbian women, while she is also the owner of the production company Bobbi Productions, which she founded in 2010.
In July 2017, Arielle posted a video entitled "I'm Lonely, I Really Want a Girlfriend… | Arielle Scarcella" in which she admitted that she had been single for a long time. However, later that year she started dating a girl named Sam, and introduced her to her audience in a video entitled "Lick My Body Challenge! | Lesbian Couple" from November 2017. In the video, Arielle revealed that Sam lived in Detroit, Michigan, and that they were still able to spend a lot of time with each other, as they travelled together.
The two broke up in April 2018, and Arielle revealed that she regretted that the relationship ended, because it was the first time she felt a serious connection with a partner, and dreamed about having a future with her.
Arielle currently appears to be single, hasn't been married or engaged, and doesn't have children.
Hobbies and interesting facts
Arielle loves travelling, and has visited almost every US state during the past three years. She especially enjoyed visiting the southern states, such as Tennessee, Alabama and Texas, and has documented all her recent travels on her Instagram account.
She enjoys watching comedy movies in her spare time, with some of her all-time favorites being "Superbad", "21 Jump Street" and "Love, Simon", while her favorite actress is Kristen Stewart.
Arielle has a large mandala tattoo on her right shoulder, with roses tattooed under it. Mandala is often used as a symbol of perfection, representing the owner's strife for fulfillment in life, while roses represent love and femininity.
She's moved around a lot during her life, and currently resides in New York City, while also spending a lot of time at her house in Miami, Florida.
Appearance, age and net worth
Arielle is 34 years old. She has long brown hair and brown eyes, is 5ft 5ins (1.65m) tall, and weighs around 126lbs (57kgs).
As of July 2021, her net worth is estimated at more than $100,000.