• Kelly LeeAnn Kreischer (nee Kemp) was born in Bowdon, Georgia USA, on 20 August 197•
• She is a podcast host, wife of Bert Kreischer, and a former writer.
• She and Bert met three times before they married in December 2003 and they have two daughters.
• LeeAnn is a philanthropist, enjoys travelling, and reading books.
• Her and Bert's net worth is estimated at over $3 million.
LeeAnn Kreischer Wiki Bio
Kelly LeeAnn Kreischer (nee Kemp) was born in Bowdon, Georgia USA, on 20 August 1971 – her zodiac sign is Leo and she holds American nationality. She is a podcast host, but who might be known best for being the wife of Bert Kreischer, a famous American stand-up comedian, reality TV host and an actor.
Childhood and education
LeeAnn was raised in Bowdon by her parents, who prefer to stay away from the media's attention; it's believed that LeeAnn doesn't have siblings, as she hasn't spoken about any.
She was interested in various things while growing-up, including becoming a fashion designer, an actress or a model.
She attended Bowdon High School at which she was mostly focused on her studies and getting good grades, and LeeAnn was also quite sporting, and played soccer for the school's team. She matriculated in 1989, and although LeeAnn hasn't mentioned any details concerning her further education, it's widely believed that she obtained her Bachelor's degree in 1993.
LeeAnn's career
LeeAnn has been keeping her career away from the media's attention, apparently focused on raising her children and being a housewife. It's known that she once worked as a writer.
Motivated by her husband, LeeAnn has recently become a podcast host, and is known for her podcast "Wife of the Party" in which she talks to various people about marriage, children and family in general.
She has also guest starred in her husband's podcast "Bertcast", and the two talked about the Aziz Ansari scandal and the movement #MeToo.
Love life and marriage with Bert Kreischer
According to LeeAnn, she and Bert met two times before their 'official' meeting, but she can't remember those two times well. When she was around 30 years old, she worked as a writer and shared the office with another woman who was visited by Bert's roommate, when Bert decided to keep him company. According to Bert, he immediately liked LeeAnn, but she considered him rude. The second time they met was at a yoga class, during which LeeAnn and Bert were standing next to each other, however, she had just broken up with her boyfriend, and paid no attention to Bert.
They met for the third time at a bowling party at which they teamed up as a singles' team, and won a bowling match against a couple's team. LeeAnn later gave Bert's roommate her 'phone number to pass it to Bert, but after he didn't call her for five days, she called him and asked why he hadn't contacted her. Bert defended himself by saying he doesn't really know how to ask a girl out, but she helped him, and in December 2003 the two married in front of their closest friends and family. In 2004, LeeAnn gave birth to their daughter Georgia, and their second daughter Ila followed in 2006.
As of January 2021, LeeAnn is married to Bert Kreischer and they have two daughters.
Hobbies and other interests
LeeAnn likes to read – she began reading books while attending elementary school, apparently at least one a week. Today, she mostly enjoys reading books based on true events, and her favorite is "The Boy in the Striped Pajamas" by John Boyne.
She is a philanthropist who has worked with various charity organizations, and although it's not a large sum, LeeAnn still managed to raise around $150 to be donated to St. Jude Children's Research Hospital. She also once planted a milkweed plant for the monarch butterflies, which seem to be slowly disappearing from Earth.
She is keen on travelling, and has been all around the US with her husband, while the two have also vacationed in Europe on several occasions.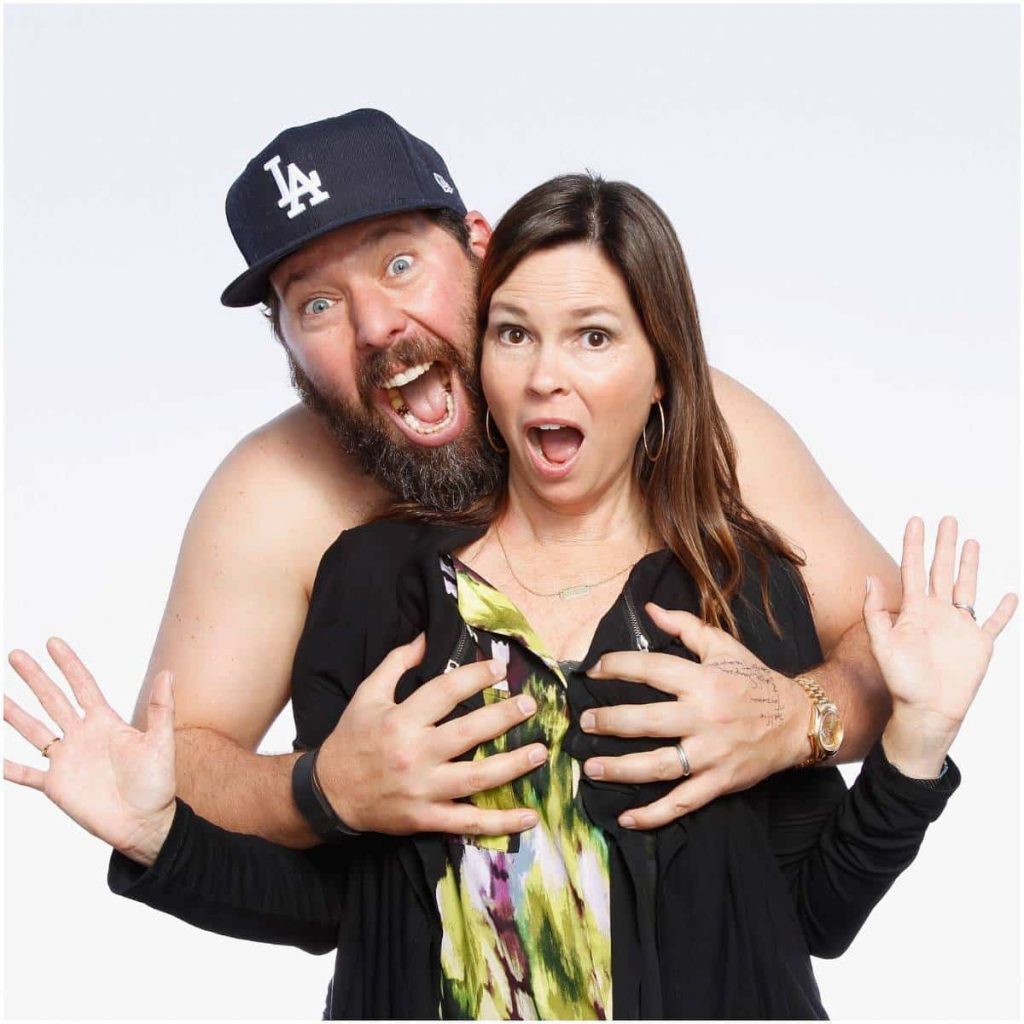 LeeAnn likes to watch movies in her spare time, and her favorite actor and actress are Ryan Gosling and Kate Winslet – a couple of her favorite movies are "The Notebook", "Titanic" and "The Eternal Sunshine of the Spotless Mind".
Age, height and net worth
LeeAnn's age is 49. She has long brown hair and brown eyes, her height is 5ft 6ins (1.68m) and she weighs around 135lbs (61kgs). As of January 2021, her and Bert's shared net worth has been estimated at over $3 million.
Who is Bert Kreischer?
Bert 'The Machine' Kreischer was born in Tampa, Florida USA, on 3 November 1972 – his zodiac sign is Scorpio and he holds American nationality.
He gained recognition in 1997 when the magazine "Rolling Stone" published an article about him, naming him 'the top partyer at the Number One Party School in the country'. The 2002 comedy movie "National Lampoon's Van Wilder" starring Ryan Reynolds, is based on Bert's life.
Bert was raised in Tampa an only child by his father who was a real estate attorney, and his mother who was into 'early childhood development'. Bert studied at a private high school, at which he became interested in stand-up comedy, and upon matriculating in 1990, he enrolled at Florida State University (FSU) from which he graduated with a Bachelor's degree in English in 1995. He continued his education at FSU, until obtaining his Master's degree.
Bert launched his career as a stand-up comedian with a performance at Potbelly's nightclub in Tallahassee, Florida, and he then moved to New York City and performed at the Boston Comedy Club (now defunct). He became popular for often performing shirtless, as well as for telling the stories about how he received his nickname 'The Machine'. He has performed all around the US as well as in a couple of European countries, and has made guest appearances in various shows including "Conan", "Jimmy Kimmel Live" and "Late Show with David Letterman".
Bert's first comedy special was released in 2009 entitled "Bert Kreischer: Comfortably Dumb", and was eventually followed by his second "Bert Kreischer: The Machine" in 2016. His two other comedy specials "Bert Kreischer: Secret Time" and "Bert Kreischer: Hey Big Boy" were released in August 2018 and March 2020, respectively.
He has been hosting his podc,ast "Bertcast" since 2012, and is also a co-host alongside Tom Segura of the podcast "2 Bears 1 Cave" and alongside Bill Burr of "Bill and Bert".
Bert is also a writer, having published his book "Life of the Party: Stories of a Perpetual Man-Child" in 2014.