• Viddal Riley is a professional boxer, social media sensation and YouTuber
• He began his amateur boxing career at the age of six and won eight national titles and a European Junior Silver medal
• In 2018, he signed with Mayweather Promotions, making him the only boxer from the UK to be associated with Floyd Mayweather's promotional firm
• He has released several tracks, mix-tapes, and music videos and is popular on social media platforms such as YouTube and Instagram
• As of 2021, his net worth is estimated to be $2.5 million
Who is Viddal Riley?
Viddal Riley is a professional boxer, social media sensation and YouTuber, who rose to fame as a former coach of the YouTuber influencer and rapper Olajide Olatunji, better known as Lord KSI. Vissal also gained a substantial following on his social media accounts such as YouTube and Instagram.
Early life and family
Viddal Riley was born under the Zodiac sign Cancer on 7 July 1997 in London, England, and holds British nationality As of 2021, he is 24 years old. While his mother's name remains unknown, his father Derrick Riley introduced Viddal into the world of boxing when he was just six years old, and he continued training and perfecting his craft through his formative years. Viddal has a younger sister.
When it comes to his education, he attended Northumberland Park Community School in Tottenham, London.
Amateur Career
He launched his career when very young, training as an amateur at West Ham Boxing Club. Having undeniable talent, he entered various championships during the ten years of his amateur career, winning eight national titles, plus a European junior silver medal in Anapa, Russia. In 2014 he became a Youth Olympian for Team Great Britain in Nanjing, China. His record as an amateur boxer was 41-8 with 19 knockouts.
To support himself, Viddal needed to simultaneously juggle being an amateur boxer and a personal trainer at the Gymbox gym in Stratford. During 2018, Viddal became a personal trainer for the influencer, rapper, and amateur boxer Lord KSI, who wanted to prepare for his rematch with the popular influencer and YouTuber Logan Paul. In a video, Viddal disclosed that he had trained many other YouTubers up to that point. Viddal initially entered the Mayweather Boxing Club in 2018 as KSI's personal trainer during his preparations. While there, he sparred with Andrew Tabiti, who was at the time American NABF cruiserweight champion. His physical readiness, combined with his strong character and self-discipline, impressed Jeff Mayweather and Amer Abdallah, who offered him a deal and to turn professional.
Professional Career
In November 2018, he made his professional debut at the Big Punch Arena in Tijuana, Mexico, fighting Julio Manuel Gonzalez, the professional boxer from Nicaragua. However, the fight didn't last long, as Viddal beat Gonzalez by a knockout in the first round; as time would show, this would not be his last first-round knockout. On 19 January 2019, he fought against Mitchell Spangler at the MGM Grand Garden Arena in Las Vegas, again winning in the first round by a knockout. During the same year, he was signed to Mayweather Promotions, thus becoming the only boxer from the UK to be associated with the promotional firm founded by the twelve-time world champion Floyd Mayweather.
His third fight against Austine Nnamdiwas was held on 3 May 2019 in Dubai, from which he also came out as a unanimous victor. As Viddal was confidently climbing up the ladder of his chosen profession, his win streak and talent did not go unnoticed. The boxer and rapper Lawrence Okolie had only words of praise for Riley, confidently disclosing that Viddal had a great future ahead of himself, and was " in the top 5 [people] I have sparred".
On 28 February 2020, Viddal came head to head with Muhammad Abdullah in Las Vegas, achieving another win, thus his current record stood at 4-0. Ready to make his name heard in the world of boxing, he was scheduled to fight on the undercard of the WBA lightweight title between Gervonta Davis and Yuriorkis Gamboa in 2019.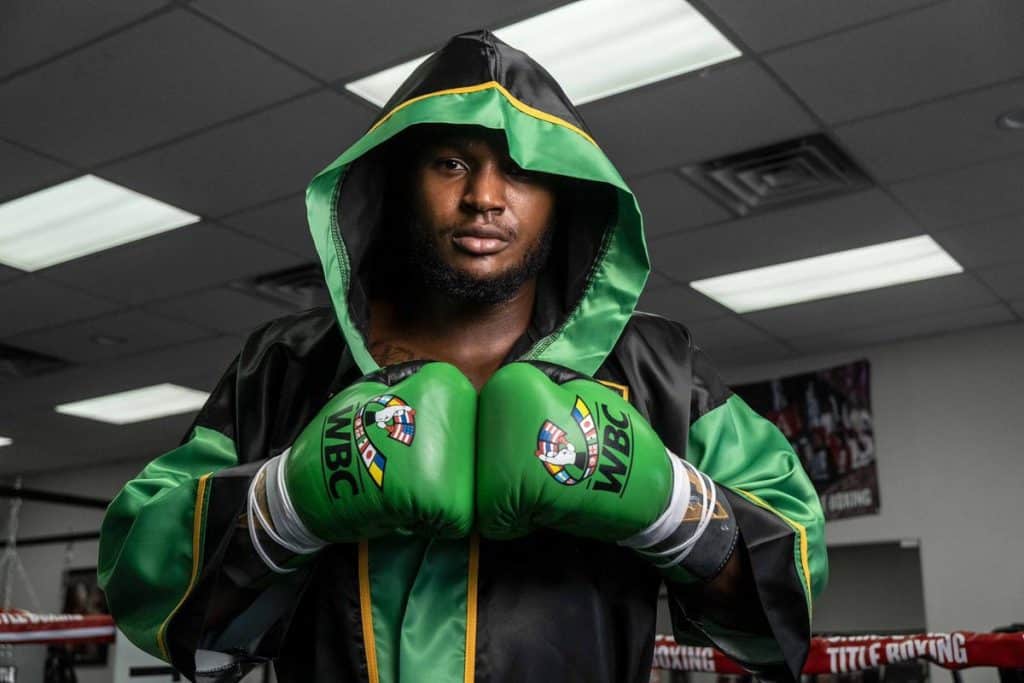 He also announced that in 2020 he would fight against Rashad Coulter on the preliminary card of Mike Tyson vs. Roy Jones Jr.
Unfortunately, Viddal had to pull out from the fights due to a back injury. He elaborated in one of his videos, saying: "In my lower back, I get extreme pain from nerve compression. I went through a stage in my life where I was lifting a lot of weights, which I didn't need to do, which shortened the muscles and put a lot of compression on the nerves." Regarding his future fight, it is unclear when or whether Viddal will fight in the future. It seems that he is currently focused on his social media content and sports brand.
Music Career
A versatile individual, Viddal also dipped his toes into the music industry under the stage name Ril, recording various tracks and mix-tapes. His first feature track, "Stay the Night" with T-bone, came out in 2017; the music video currently has 7,000 views. After a one-year break from music, he returned to the scene with a couple of tracks, including "Paddling Pools", "LS3 Interlude", and "Marimba Freestyle" featuring Randolph, Ninj, and Benz. He also independently released several mix-tapes, entitled "Living Sports", "Living Sports Pt.2", and "Living Sports Pt.3" In 2020, he released several more music videos and tracks, such as "Favors" featuring Jme and "Chess Piece" with KayyKayy.
Social media platforms
During the period he trained KSI, Viddal became recognized and very popular on social media platforms. He launched his YouTube channel in October 2018, making Q&A videos, video blogs, and content relating to boxing. He continued posting actively throughout the years, incorporating promotions for his fights and boxing-related commentary videos. However, after his back injury, he began filming occasional interviews and reaction videos such as "Reacting to Jake Paul vs. Tommy Fury (Who Wins')2"and "Reacting to Lawrence Okolie training the Beast Eddie Hall". His channel currently has over a million subscribers with over 74 million views.
Talking of his other social media accounts, he is very popular on Instagram, which counts over 500,000 followers, while his Twitter has nearly 400,000 followers.
Personal Life
There is not much information about his dating history and romantic interests. He is very secretive about his personal life, and hasn't been linked publicly to anyone so far. According to reports, he is currently single
Physical stats and Hobbies
Viddal is 6ft1ins tall (185cm) and weighs around 200lbs (90kgs); both his hair and eyes are black.
CRAZY GOLF TOURNAMENT!!! https://t.co/pQjAOOgOa3 via @YouTube

— VIDDAL. (@IsitRIL) November 12, 2021
In 2020 Viddal launched his Ril Athletics lifestyle and sports brand and also signed a deal with MyProtein.
He also launched a channel entitled "Rolling Cheeky" with his three friends, that covers news from entertainment and boxing. Viddal described the channel as follows: "4 Brothers Struggling To See Eye to Eye For Your Entertainment Using". In June 2020, he and Leon Willis launched the podcast entitled Ril and Will, which features interviews with celebrities and boxers and commentary.
What is his net worth?
As of mid-2021, his net worth is estimated at $2.5 million, acquired through his career as a boxer and as a social media star. He additionally earns through his paid partnerships with various brands, coupled with revenue from his clothing brand.