Crystal Lowe Wiki Bio
Yan-Kay Crystal Lowe was born in Vancouver, British Colombia Canada, on 20 January 1981 – her zodiac sign is Aquarius, she's of Scottish and Chinese ancestry, and holds Canadian nationality. She's an actress and a model, perhaps known best for having starred in thriller films such as "Final Destination 3" and "Wrong Turn 2: Dead End".
Early life and education
Crystal was born to a Scottish mother and a Chinese father. When she was very young, they moved to Hong Kong where they lived for several years, during which time, Crystal learned to speak Cantonese fluently.
She was a very flamboyant child, and wanted to be an actress from an early age. Before her acting career took off, she worked as a model, appearing in several magazines.
In an interview, she talked about her experience working in the modeling industry: 'There is so much about modeling that I don't like! What I hate? It makes you so image conscious all the time.'
Roles in TV series
Crystal made her acting debut in 1997, when she appeared in an episode of the sci-fi action drama "Stargate SG-1", created by Jonathan Glassner and Brad Wright. Between 1998 and 2000, she guest starred in three episodes of the crime mystery drama "Cold Squad", which centers on a police unit specializing in revisiting old, unsolved cases.
She also appeared in four episodes of the Canadian crime drama "Da Vinci's Inquest", created by Chris Haddock, and which starred Nicholas Campbell, Donnelly Rhodes and Venus Terzo.
In 2002, we saw Crystal star in three episodes of the romantic adventure comedy "Mucho Ado About Whatever", created by Henry Pincus, and which also starred Adam Brody, Adam Frost and Andi Eystad. In the same year, she appeared in an episode entitled "Harsh Mistress", of the revival season of the anthology horror series "The Twilight Zone".
In 2007, she appeared in two episodes of the critically-acclaimed comedy drama "Psych", created by Steve Franks, and which starred James Roday Rodriguez, Dule Hill and Timothy Omundson. In 2010, she played the recurring character Vala, in the 7th season of the romantic adventure drama "Smallville". The series was created by Alfred Gough and Miles Millar, and follows the adventures of young Clark Kent (aka Superman), who had just arrived on Earth.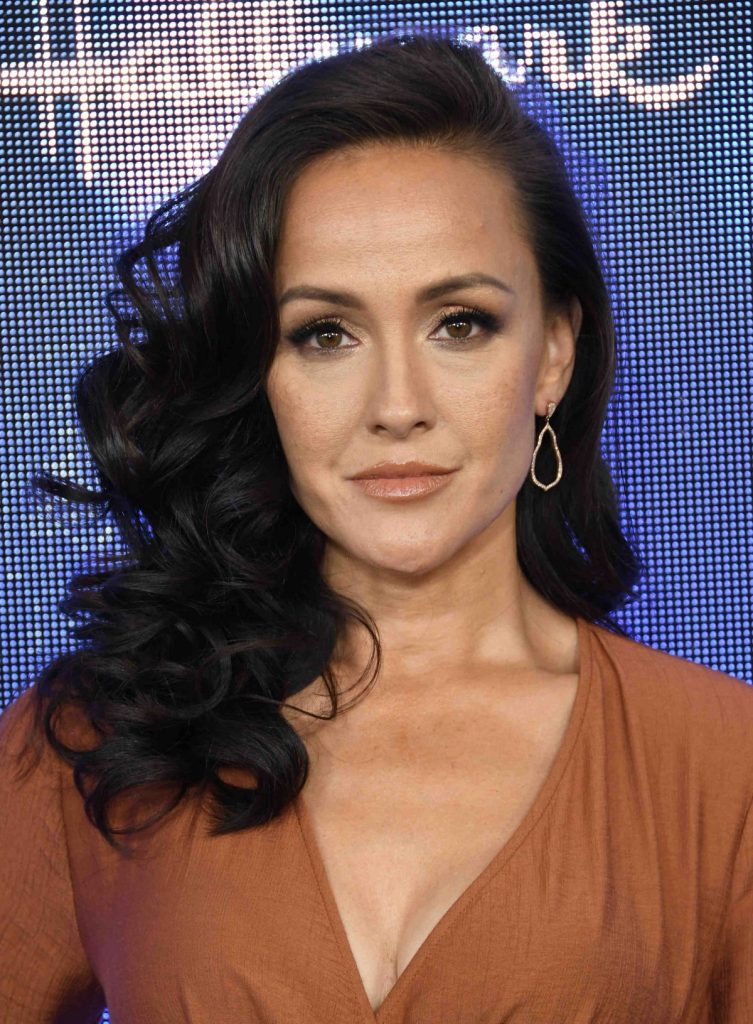 Between 2012 and 2013, she played the recurring role of Toby Nance in the sci-fi action adventure "Primeval: New World", the Canadian spin-off from the British series "Primeval". It was created by Judith and Garfield Reeves-Stevens, and as with its predecessor, follows a group of scientists who have to deal with animals from the past and the future, that travel through time with the use of 'anomalities'.
Crystal played one of the leads in the comedy drama "Signed, Sealed, Delivered", which aired on Hallmark in 2014. It was created by Martha Williamson, and centers on a group of postal workers trying to find intended recipients of undeliverable mail. Following its success, Hallmark announced that the series would transition into a series of TV films.
Roles in movies
Crystal made her first film appearance in the 2000 crime action drama "Get Carter", directed by Stephen Kay, written by Ted Lewis and David McKenna, and which starred Sylvester Stallone, Rachael Leigh Cook and Miranda Richardson. Two years later, she starred alongside Robin Williams, Al Pacino and Hilary Swank in the thriller drama "Insomnia", directed by Christopher Nolan. Also in 2002, we saw her star in the action comedy "I Spy", directed by Betty Thomas, and which also starred Eddie Murphy and Owen Wilson.
In 2006, Crystal had roles in a number of blockbuster movies, such as "Final Destination 3", "Scary Movie 4", "Black Christmas", and "Snakes on a Plane".
In the following year, she appeared in the sci-fi action "Fantastic 4: Rise of the Silver Surfer", directed by Tim Story, and based on the "Fantastic Four" Marvel comic book series. Also in 2007, she played the main character in the horror "Wrong Turn 2: Dead End".
Following the success of the "Signed, Sealed, Delivered" series, Crystal starred in the eponymous TV film series, starting with the 2014 "Signed, Sealed, Delivered for Christmas", following the familiar set of characters discovering an urgent letter addressed to God on Christmas Eve. The most recent role for Crystal, was in the last year's thriller "The Wrong Wedding Planner", directed by David DeCouteau, written by Adam Rockoff, and which also starred Vivica A. Fox and Kristin Booth.
Other credits
During the filming of the "Signed, Sealed, Delivered" series, Crystal discovered her desire to spend time in the director's chair, and went on to direct and produce several award-winning short movies, such as "Fade Out" (2013), "Becoming Sophie" (2014) and "The Curtain" (2017) and
Awards and accolades
In 2006, Crystal was nominated for her first award, a Fangoria Chainsaw Award for Best One-Liner for her line 'Look, girls with asses like mine, don't talk to guys with faces like yours' featured in "The Final Destination 3". In 2012, she received a Rising Star Award at the Canada International Film Festival, for her performance in "A Little Bit Zombie".
In 2014 and 2016, she was nominated for Best Actress at The Union of British Columbia Performers/Alliance of Canadian Cinema, Television and Radio Artists (UBCP/ACTRA) Awards, for her performance in "Signed, Sealed, Delivered".
She's also been recognized for her work as a director, and in 2017 and 2018, her short film "Curtain" was nominated for 10 awards, winning seven of them, including the 2017 NYC Indie Film Award and the 2018 Canada Shorts Award for Best Short.
Love life and relationships
Crystal has been married for 11 years now – she and her husband Mike Tomashevich married on 8 August 2009, at Vancouver's historic Hycroft Manor. They are the owners of Hyde Restaurant in Vancouver.
Crystal and Mike have no children.
Hobbies and interesting facts
Crystal is friends with many of her old colleagues. Back in 2006, she moved to Los Angeles, California with her "Final Destination 3" co-star Chelan Simmons, with whom she was sharing an apartment for about two years. She is also good friends with the actresses Katharine Isabelle and Mary Elisabeth Winstead.
She loves to travel, and has visited numerous countries, both for work and pleasure – some of her favorite destinations are Japan, Australia and New Zealand. Whenever she travels, she tends to take a lot of pictures, which she later puts into her physical photo album.
Appearance, age and net worth
Crystal is 40 years old. She has long brown hair and brown eyes, is 5ft 5ins (1.65m) tall, and weighs around 120lbs (55kgs).
As of July 2021, her net worth is estimated at more than $600,000.