• Caroline Konstnar is a YouTuber and social media star born on August 4, 2003 in New York City, USA.
• She attended Laurel Springs School, and became interested in comedy after watching movies and series with her parents.
• She launched her YouTube channel in August 2018, and it has since gained close to 700,000 subscribers and around 20 million views.
• Caroline is active on various social media networks, including Instagram (300,000 followers), Facebook (240 followers) and TikTok (110,000 followers).
• As of December 2020, her net worth is estimated to be over $100,000.
Caroline Konstnar Wiki Bio
Caroline Grossman was born in New York City, USA, on 4 August 2003 – her zodiac sign is Leo and she holds American nationality. She is a YouTuber and a social media star, who might be known best for her YouTube channel onto which she mostly uploads comedy content.
Childhood, family and education
Caroline is very secretive when it comes to her personal matters, and hasn't shared many details concerning her siblings Talia and Joey and their parents with the public. Her mother's name is Liz; it's widely believed that both her parents hold college degrees.
She attended Laurel Springs School (a distance learning school), and during her first years became interested in comedy, as her parents would often watch comedy movies and TV series – this motivated Caroline to come up with her own jokes, and entertain both her friends and family. She enrolled at a local high school, and there became physically active, running track, doing gymnastics and playing soccer for the school's team. Caroline considered pursuing sports as a career, but after launching her YouTube channel and building her fanbase, she chose to focus on her career on the internet.
She should be matriculating in 2021 and it doesn't appear that Caroline's planning to enroll at a college.
Caroline launched her YouTube channel on 8 August 2018, and has already gathered close to 700,000 subscribers and around 20 million views of all her nine videos combined – her description section reads 'Please stop yelling, I'm not funny'.
She started off by uploading random comedy videos – her first ,"It's Prom" was also the first one to reach a million views – it was uploaded on 17 April 2019 and has to this day been viewed more than 5.1 million times.
The 38-second long video is a rap song about Caroline taking someone to a prom. She was quite active in 2019 as she uploaded several other videos such as "The Every Day Housewife", "C. B. Ooberman's First Week in Office" and "The STD Song", which is her most viewed video having been watched over 5.6 million times since 16 May 2019.
On 3 June 2019, Caroline uploaded her new video, "The Depression Song" which found its audience and has since been watched close to two million times – the video was criticized by many people suffering from depression, which is why Caroline turned off the comments for it.
Her following three videos "My VHS Mini Series part 2", "A Song for Belle" and "The Birthday Song", have all been watched more than one million times, and then by the end of 2019, Caroline stopped uploading videos and seemed to had disappeared from YouTube.
She came back to it on 14 October 2020, when she uploaded the video "Art Class with Caroline", which showed that her style has changed entirely – the video has been watched more than 500,000 times in around two months.
Caroline is active on various social media networks.
Her Instagram account is followed by close to 300,000 people, while she's uploaded around 470 pictures, most of which have been taken during her everyday life – she also has a Facebook page but which she abandoned in July 2017, although today still numbers around 240 followers. Caroline is perhaps mostly active on TikTok and is followed by around 110,000 people while she's gathered around 1.1 million likes of all her videos combined – she uploads comedy videos and occasionally features her dog in them.
While she's not active on Twitter, there is a fan account of Caroline followed by around 260 people, which was launched in June 2019.
Dating and relationships
Caroline is quite secretive when it comes to her love life, and hasn't talked about any boys or girls she might have dated but there are many rumors circulating the internet, most of which are about her sexual orientation.
It is believed by many that Caroline is a queer, meaning she can be attracted to both genders as long as she likes the person, but also not just to two genres (male, female) but to various others, however, Caroline hasn't addressed these rumors. Another rumor has it that she is currently in a relationship with her high school sweetheart, and that the two have been together for more than two years – some believe that this boyfriend of hers is actually her girlfriend.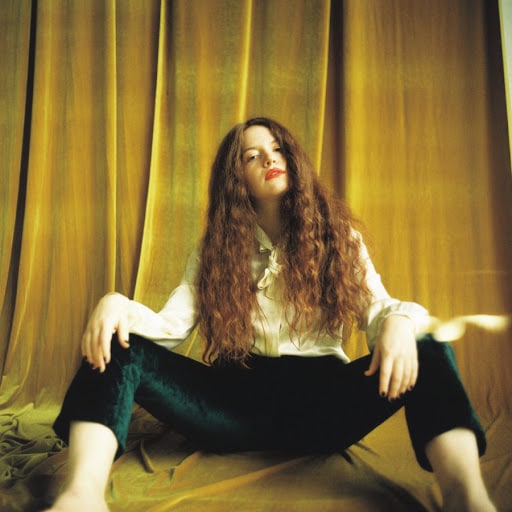 Caroline has been ignoring the rumors since they first started spreading around the internet, and hasn't commented on any of them, thus as of December 2020, she appears to be single, hasn't married and doesn't have children.
Hobbies and other interests
Caroline became interested in ballet at a very early age, and was 12 when she entered the South African International Ballet Competition and won.
She is a dog-lover and her pet dog can be seen featured in some of her Instagram pictures. Caroline is also advising people not to buy dogs and cats but to rather adopt them from shelters and she is supporting the organization People for the Ethical Treatment of Animals (PETA).
She spends most of her spare time drawing and painting, and often does comedy sketches which she then uploads onto the internet – numbers of her works can be found on her Instagram account.
Caroline is keen on watching movies in her spare time – her favorite actor and actress are Jim Carrey  and Angelina Jolie, while a couple of her favorite movies are "The Eternal Sunshine of the Spotless Mind", "Prozac Nation" and "Little Miss Sunshine".
Health problems
Because of her videos and overall style, most of Caroline's fans believe her to be suffering from depression and anxiety which she has herself confirmed, however, people still don't know whether she's joking or is being serious.
In her Instagram bio, Caroline writes that she is suffering from cognitive dissonance, which is when 'a person holds contradictory beliefs, ideas, or values' and it most often causes psychological stress to the person.
Age, height and net worth
Caroline's age is 17. She has blonde hair and brown eyes, her height is 5ft 4ins (1.65m), she weighs around 120lbs (55kgs), and her vital statistics are 34-26-35; she wears bra size 33C.
As of December 2020, her net worth has been estimated at over $100,000.