• Cherdleys is an American YouTuber and comedian with over 1.8 million subscribers.
• His pranks, characters, and improv comedy sketches have earned him worldwide fame.
• He has a net worth of $500,000 and earns over $600,000 a year from his YouTube channel.
• Cherdleys is in a relationship with an aspiring Instagram star, Cindy Paola.
• His interests include music, comedy, YouTube, Instagram, Facebook, working out, and following a strict diet.
Who is Cherdleys?
Cherdleys is an American YouTuber and comedian, who has amassed over 1.8 million subscribers on his official YouTube channel. His short comedy videos have garnered him worldwide fame, and he's earned the reputation as one of the funniest YouTubers.
Real Name, Age, Early Life, Parents, Education
Born Chad LeBaron on 28 May 1992 under the Gemini zodiac sign, in the USA to American parents. He spent his childhood in a small town called Murrieta, in South California. From an early age, he was interested in comedy, and began playing pranks on others while he was still young.
He was slowly learning about filmmaking and acting, and in 2014, Cherdleys launched his first YouTube channel.
Career Beginnings
Cherdleys first YouTube channel was under the name Simple Misfits,  was active for a year and amassed a total of 370,000 subscribers, featuring numerous pranks acted out by Cherdleys and his collaborators – the first video, entitled "Peeing on People Prank", now has over three million views. He continued making prank videos and garnering popularity across the YouTube community, and his next video was entitled "Black Guy Breaks Into a Car", which now has over six million views.
More videos followed, new pranks every week which brought him a massive following. However, in 2015 he decided to cancel the channel and focus on other interests. From pranks, he moved on to creating characters and improv comedy sketches, which required a whole new channel; he made the video in which he says goodbye to misfits.
Rise to Prominence
In late 2015, Cherdleys uploaded his first video on the new channel – "Getting Dumped in a Garbage Truck" – which has garnered over 1.8 million views, and continued producing new videos with his friends.
Back to school beef. pic.twitter.com/KJRwpUW89M

— Trevor Wallace (@TrevWall) October 4, 2019
The new take on his content and new characters he was introducing in videos only increased Cherdleys' popularity, and he reached one million followers in 2018, which made him able to live off his YouTube fame. He became solely dedicated to his YouTube channel and with the help of a few comedians including Andrew Hales, Trevor Wallace and Gus Johnson among others.
He now has more than 250 million views, with some of his most popular videos being "Why You Sittin' Alone Tho?", which has over 7.5 million views, then "Sorry For Nailing Your Daughter", which has 7.2 million views, and "How 7th Graders Flex in Each Other" with 6.5 million views, among numerous other videos that have only contributed to his popularity.
Gus Johnson is often seen on his channel alongside several other comedians. Cherdleys has also talked about the entire process of making a video, saying that it needs around three hours to film the video that lasts around 10 minutes. He is assisted by a cameraman who also sometimes helps him edit the videos.
To speak further of his success, he also had his own TV mini-series – "Cherdleys" – which featured his comedy skits, adding more to his popularity. Moreover, he was Shrek in the animated film "Shrek Retold" in 2018.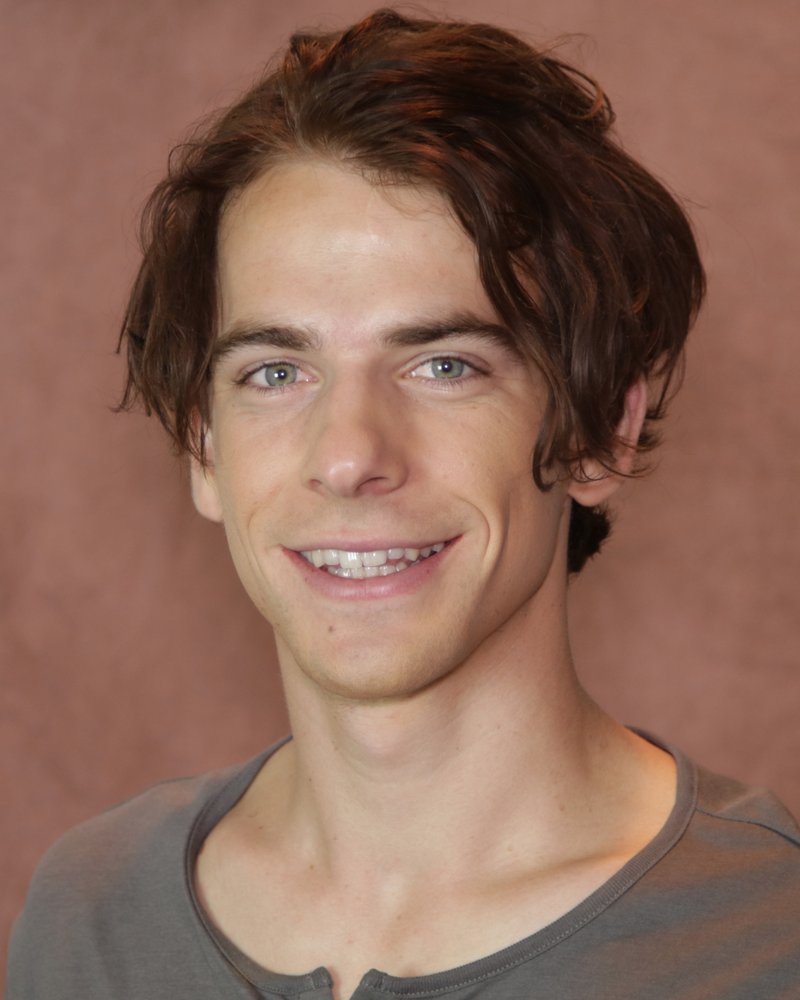 Cherdleys 2
In addition to his comedy and prank videos, Cherdleys has started yet another channel, Cherdleys2, which currently has over 205,000 subscribers, describing it as a medium for his vlogs. There are a few videos that have become viral, including "How fucc boys try to impress girls", which has over 4.5 million views, and "Tom, come get your daughter…", with over 4.4 million views, among others that have only added to his popularity and wealth.
Cherdleys Net Worth
As of mid- 2021, Cherdleys net worth has been estimated to be around $500,000 earned through his successful career as a comedian and YouTuber. According to sources, Cherdleys earns more than $600,000 per year through his YouTube channel; he's also a star on Instagram with over 700,000 followers.
Cherdleys Personal Life, Dating, Girlfriend, Single?
When it comes to his personal life, Cherdleys hasn't shared much about his personal endeavors. However, he has had a few flings, but nothing much serious.
He's dated a couple of girls from his videos, and has even stated that he had been with every girl from them. He's currently in a relationship with an aspiring Instagram star, Cindy Paola, who often features in his videos.
Appearance and Vital Statistics
Cherdleys has blonde hair and brown eyes. He stands at a height of 5ft 9ins (1.75m), while he weighs approximately 136lbs (62kg). There is no information about his vital statistics, but he has a slim figure.
Interests and Hobbies
In addition to comedy, Cherdleys also has an interest in music, and though he has never pursued a musical career professionally, it is one of his dreams.
In addition to YouTube and Instagram as well, Cherdleys posts his short comedy videos on Facebook, on which he has more than 1.6 million followers.
When not shooting or editing new videos, Cherdleys spends time in the gym working out. He also follows a strict diet plan.