• Professional dancer, choreographer, and social media star
• Born in 2004 in Orange County, California, USA to a former Miss Korea winner
• Trained in dance since the age of three; won Industry Dance Award for "Favorite Dancer Age 17 and Under" and "Rising Star of the Year"
• Choreographed Red Velvet's "Psycho" and K/DA's "Pop Stars" and "Drum Go Dum"; acted in "Zoe Valentine" and "II: AN UNSPOKEN NARRATIVE"
• Teaches at Millennium Dance Complex and has over 2 million Instagram followers; estimated net worth of $1 million
Who is Bailey Sok?
Bailey Sok is a professional dancer, choreographer, and social media star, who rose to fame on Instagram and YouTube. She is additionally recognized as the choreographer behind the famous Red Velvet's music video for "Pyscho". She was born under the Zodiac sign Pisces on 24 February 2004, in Orange County, California, USA, but of South Korean descent. The young dancer holds American nationality, and as of 2021, she is 17 years old.
Early life and Family
Her mother Julia was a former Miss Korea winner, while her father's name remains unknown. In an interview, Bailey said that her father was a camera-shy person and chose not to be in the spotlight. Bailey has two sisters, Kylie and Britney, who were also engaged in dancing but chose to pursue golf as their careers.
— Bailey Sok (@Baileysok1) September 8, 2020
Bailey has been trained in dance since she was three years old, joking in one of her YouTube videos that she had been forced to start dancing, as her mother "threw" her into a dance class, and she has been dancing ever since. Regarding her education, Bailey attended a public school, but later transitioned to home-schooling – at the moment, she is attending 11th grade online.
Dancing Career
As someone who spent most of her time in the dance studio, she began competing at the age of six; in 2010 she performed in "America's Got Talent" with a group entitled "Buns and Roses". She was trained at the dance studio "Dance Precisions" and later switched to "Just Plain Dancing". In an interview, she said that she had been trained in every style of dancing, including ballet, lyrical, and tap dancing. As her strongest influence, Bailey always cites Melvin TimTim, who was her teacher and team leader.
In the interview with Kristyn Burtt, she disclosed how she met Melvin TimTim and later ended on "World of Dance", saying:" I took Melvin's class in 2016, and I was struggling, the hardest thing ever. When he was here in the town, I was taking every single class. He asked me to assist him in an online tutorial class. We just slowly started creating a relationship. I went to the Bay, and he asked me to be on S-Rank." She also added that they competed in "Bridge", the dance competition which they ended winning.
After garnering the nomination for the Industry Dance Award for the favorite dancer age 17 and under, the following year she appeared on the second season of "Dance-Off Juniors". As the youngest member of S-Rank, she competed in the second season of the competition series, "World of Dance".
The talented group won in the Upper Team division, landing in the finals of the series, however, they lost to the group entitled "The Lab". During 2018 she danced with Ellen Kim, Stevie Dore, and Eileen Herman as the matrix for the dancing heroes in the music video for "League of Legends" entitled "Pop Stars" by K/DA, Madison Beer, Jaira Burns, and G)I-DLE. The video currently counts over 430 million views, while the behind-the-scenes video has over 13 million views. Her continuous work and effort were yet again recognized in 2019 when she scored the Arena Award in the category "Rising Star of the Year".
Despite her young age, the best testament for her world-class talent and ability is the fact that she has already taught dance classes and workshops all over the world, in countries such as Australia, Japan and Portugal. Additionally, she also served as the youngest teacher ever in Europe's convention Fair Play Dance Camp, taking place in Cracow, Poland.
In 2020 she starred in the music video "Poppin" by KSI, Lil Pump, and Smokepurpp. During the same year, she was featured in another music video for "League of Legends" by K/DA entitled "Drum Go Dum". Bailey appeared on NBC's "World of Dance" in 2020, this time, she competed with Kida the Great, which was filmed before the quarantine. They are both featured in the "HIT A LICK" music video directed and choreographed by Keone Madrid.
Considering that she has begun her career so young, she has performed for and appeared in videos by many pop stars, including Janet Jackson, Meghan Trainor and Jason Derulo.
Choreography and Acting
Regarding her endeavors as a choreographer, she is credited for the dance routine behind the first music video entitled "Psycho" for the Korean pop band, "Red Velvet", which at the moment counts over 270 million views.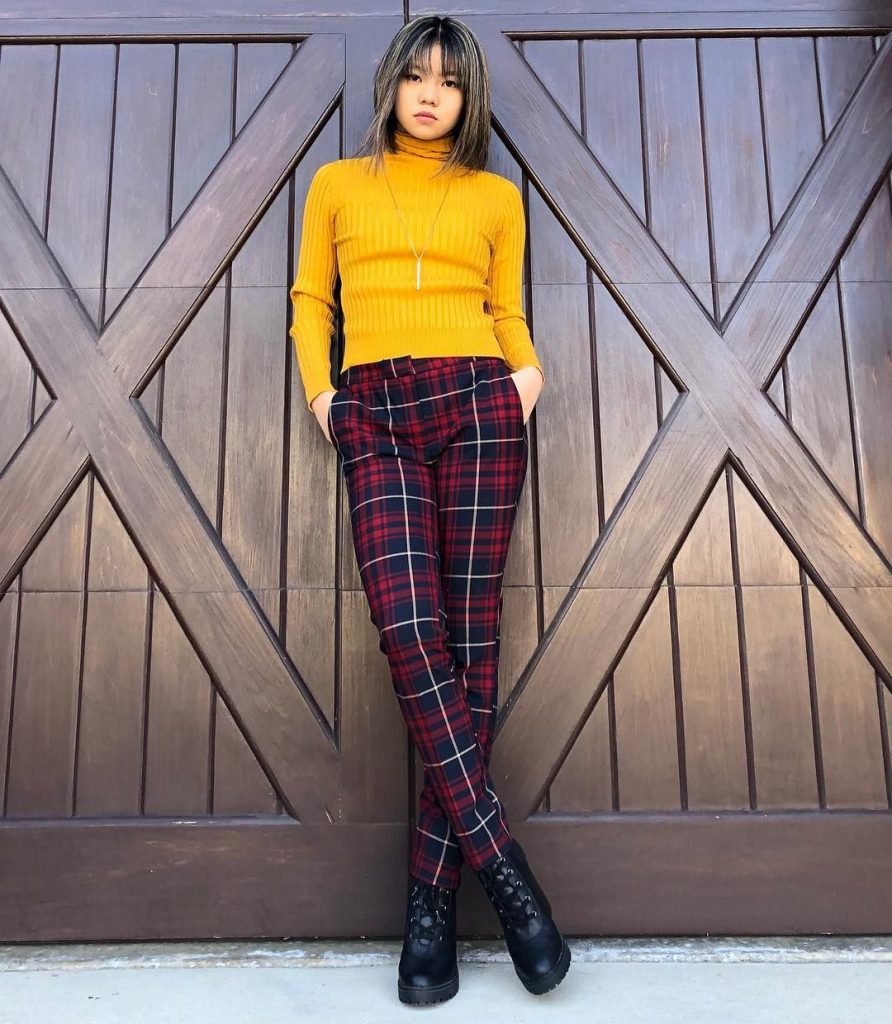 Bailey additionally collaborated with Jang Seoyoung, and choreographed the music video for "Empire" by WENGIE and MINNIE. Her choreographing credits do not stop there, as she collaborated with Keone Madrid and Kasper and worked on the music video "IDEA" by TAEMIN.
Bailey has also dipped her toes into acting, making her TV debut as Viv Anderson in the series entitled "Zoe Valentine". In 2021 she appeared in the short movie by Sean Lew entitled "II: AN UNSPOKEN NARRATIVE".
Teaching at Millenium Dance Complex
In addition to an already packed career, Bailey is teaching at one of the most iconic dance studios in the world, Millenium Dance Complex LA, which is one of the greatest honors for any dancer and choreographer, and for Bailey to achieve it at 17 years old is awe-inspiring.
She posted a photo on Instagram with captions:" I took my first class at the millennium when I was nine, and was absolutely terrified to be dancing next to such incredible & professional dancers. To teach at millennium eight years later feels like a full-circle moment. So honored! Thank you to everyone who came out & danced w me!"
Social media presence
Bailey is very active on social media; her Instagram account has over two million followers, while her Twitter account has amassed over 40,000 followers. Bailey uploads dance videos onto TikTok, on which she currently has 1.8 million fans with over 22 million likes. She also has a YouTube channel which she launched in 2014, and features various dance routines and choreographies. Later Bailey began expanding her content and incorporating different challenges, Q&A videos, and vlogs such as" Whisper Challenge", "Baking with Bailey", and "Vlogmas day 4".
In addition to all her skills, she also likes to cook and produce videos about food, which she then posts on her YouTube channel. Recently she began incorporating "What I eat in a day" videos, showing her fans her eating habits and suggestions for a healthier lifestyle, saying " For the past few years I tried to change my eating habits, not diet cause I don't believe in or like diets. I just want to eat cleaner and plant-based. I don't restrict myself. I'll eat anything if I want to eat." Bailey is vegetarian.
Bailey also produces videos with other dancers, such as Kida the Great, and Kaycee Rice who is one of her best friends. She has appeared in videos by Matt Stefanina, the professional dancer, producer and choreographer who teaches master classes at DNCR Academy and Millenium Dance Complex. Most of those videos have been very popular, with over five million views. Her YouTube channel currently has over 300,000 subscribers with millions of views.
Her dance videos have been reposted by various superstars such as Cardi B, Chris Brown and Billie Eilish. Bailey is also followed on Instagram by none else than Rihanna.
Would you like to know her net worth?
Sources estimate that her net worth is already close to $1 million, which she earned through social media and her career as a professional dancer and choreographer. Given the enormous success she has already achieved, it's most likely that her popularity and wealth will exponentially grow in the future.
Personal life
When it comes to her personal life, there is not much information, as she's very shy and doesn't like to share private information online. At the moment, the 17-year-old is single.
Physical stats and Hobbies
Bailey is 5ft 6ins tall (170) and weighs around 120lbs (55kgs). Her natural hair is black, and her eyes are dark brown. When she is not dancing, Bailey is on the golf course. She said: "I've been playing since I was five. It's challenging, but I love everything about it."
She likes to draw as well.
In terms of her inspiration and motivation, she said: "I'm proud of the discipline I've learned. Whenever I feel discouraged about my dancing, I'm able to find the mental strength to push on and move forward. It helps make me a better dancer and stronger person."
She was giventhea nick name "the energetic phenomenon" due to her ability to dance for hours without getting tired. Bailey said that dancing is her greatest passion, disclosing "When I perform, I love becoming the character. The acting aspect is what I enjoy most." Considering that her abilities and talents are endless and coupled with her great online presence and relatable and bubbly personality, she serves as an example and role model for many young dancers who aim to become successful.