• Dominique Swain is an American actress and producer
• She made her Hollywood debut in 1993
• She won Best Performance in a TV Pilot for her role in Lolita in 1999
• She is an animal rights activist and enjoys traveling
• She has an estimated net worth of $2 million
Dominique Swain is an American actress and producer, who is possibly best known for her roles as Jamie in the action-thriller "Face/Off", and Lolita's titular character in its movie adaptation of 1997. Having started her career in the early 1990s, Dominique has maintained a stellar acting record over the years. However, there's more to the famous actress, which you'll find out in this biography. Keep reading.
Early Life, Family, Educational Background
Dominique Ariane Swain was born on 12 August 1980 under the zodiac sign of Leo, in Malibu, California USA, where she was also raised with her two sisters by their parents.
Dominique is of White Caucasian ethnicity and holds American nationality. She is the middle child between Chelse and Alexis Swain, who have become an actress and make-up artist, respectively.
Her parents were Cindy Fitzgerald Swain and David Swain Sr. While David worked as an electrical engineer, Cindy's profession hasn't been revealed. Details of Dominique's childhood and early educational background are unknown, however, she attended and matriculated from Malibu High School.
Dominique started auditioning for acting roles at age nine, but her acting career didn't kick-off until she became a teenager.
Career
Dominique Swain has cemented her stand as an icon in the acting industry. She made her Hollywood debut in 1993, playing the stunt double for Quinn Culkin in "Good Son". Two years later, she was selected out of 2500 girls who auditioned for the role of 'Lolita' in a screen adaptation of Vladimir Nabokov's novel of the same name. At the time of filming in 1995, Dominique was only 15, playing the role of an underage teenage girl who was the subject of her stepfather's obsession. She starred in the film directed by Adrian Lyne, opposite Jeremy Irons, Melanie Griffith, and Frank Langella. Even after filming, the movie wasn't released until 1997, mainly due to its controversial nature.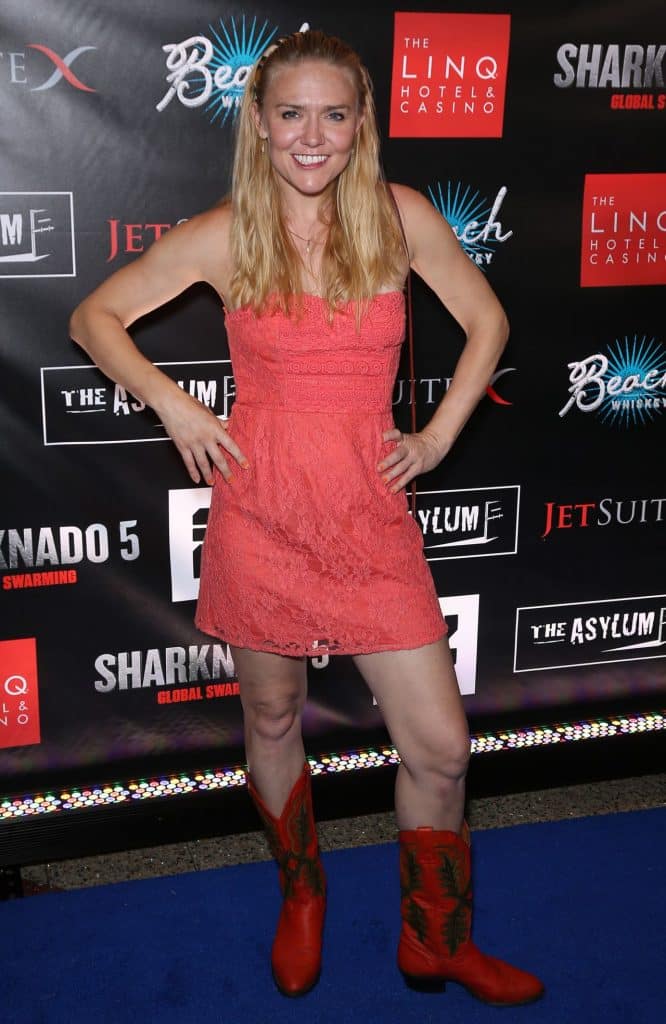 For her role, Dominique won the 'Best Performance in a TV Pilot: Leading Young Actress' Award at the Young Artist Awards ceremony in 1999.
She played the role so well that she became famous after its release. Being a huge fan of the original novel, Dominique said she read the book six times and often referred to it for undiluted information in some scenes; until today, Dominique's fans and critics still associate her with the character Lolita.
Later in 1997, she played Jamie Archer, a rebellious teenager, in "Face/Off", a film produced by John Woo. As her fame grew, so did her demand in the acting industry, and between 1998 and 2005, Dominique starred in many movies, such as "Girl" (1998), "Intern" (2000), "Mean People Suck" (2001), "The Job" (2003), and "Devour" in 2005.
In 2006, she starred as Susan Hartunian in "Alpha Dog", an American crime drama based on Nicholas Markowitz's abduction and subsequent murder in 2000. She was cast alongside Justin Timberlake, Emile Hirsch, and Ben Foster in the film directed by Nick Cassavetes.
In 2012, the 32-year old Dominique starred in "Nazis at the Center of the Earth", playing Dr. Paige Morgan opposite Jake Busey in the Naziploitation science fiction film, produced by The Asylum. Some of her recent films include "Skin Traffik" (2016), "1st Born" (2018), and "Eminence Hill" (2019).
Although more of a 'film gal', Dominique Swain has appeared in some television dramas.
She made her television debut in 2004, playing the role of Monica in "The Madam's Family: The Truth About the Canal Street Brothel". Subsequently, she appeared in other TV dramas such as "JAG" (2005), "Punk'd" (2006), and "The Wrong Roommate" (2016).
The young Ms. Swain also amassed some wealth by appearing in music videos, for artists such as Shawn Mullins, Moby, and Nickelback in 1998, 2002 and 2007 respectively. She's also done some modeling, posing nude for PETA's in 2001 campaign, "I'd Rather Go Naked Than Wear Fur", raising awareness against the use of animal fur.
Personal Life, Relationship
In the romance department, actress Dominique Swain seems to have a list of failed relationships.
Her first public association was with a certain Charlie Bambrook, which lasted only a year during 1997 to '98. Having co-starred with American actor Christopher Masterson in the 1998 film "Girl", rumors of them being in a romantic relationship started to circulate. They never addressed the rumors publicly, and everything died down soon enough.
From 2008 through 2010, she was engaged to actor Andrew Bennett; however, the duo called off the engagement for undisclosed reasons.
Dominique went on to date the American screenwriter Marc Clebanoff in 2012 and 2013, but this relationship didn't last either. Dominique isn't unmarried, but might be dating someone seriously, and just keeping her love life away from the media.
As revealed in an interview, Dominique says she's always had a great relationship with her parents, 'they have always had total confidence that I knew what I was doing.' At the time of this writing, Dominique Swain is inactive on social media.
Appearance, Clothing Style
Dominique Ariane Swain is 5ft 6ins (1.72m) tall and weighs about 125lbs (57kgs). She has long blonde hair (which she likes to change regularly), matched with a pair of enchanting blue eyes. Speaking of her clothing style, Dominique seems to be a fashion icon of sorts. From the '90s to date, she's mostly dressed in short elegant gowns, and the occasional casual outfit.
Hobbies, Favorite Things, Interesting Facts
Dominique is an animal rights activist.
Her favorite food is Chinese.
She loves being outdoors.
Her favorite film genres are action and horror.
Dominique enjoys traveling.
Net Worth and Salary
In late 2021, Dominique Swain has an estimated net worth of $2 million, earned from decades of working as a B-list actress and model. Property owned by Dominique Swain and her family remains undisclosed.