• Cinnpie is an American video game player, Twitch streamer, and E-Sports commentator.
• She achieved fame by streaming gameplay videos on her official Twitch channel.
• She is best known as a "Super Smash Bros" amateur player and as a commentator on "Super Smash Ultimate".
• Cinnpie is also a popular Twitch streamer and YouTube star.
• She was accused of having a sexual relationship with a minor but has denied the accusations and has taken legal action.
Who is Cinnpie?
Cinnpie is an American video game player, Twitch streamer, and E-Sports commentator, who achieved fame by streaming gameplay videos on her official Twitch channel, such as "Super Mario", among others
Cinnpie Wiki: Age, Childhood, and Education
Cinnamon Dunson was born on 10 November 1991 under the Scorpio zodiac sign, in Virginia, USA. She hasn't revealed the names of her parents, but has said that she has a twin sister. Cinnpie has remained silent about her education, but she became interested in video games at an early age, and immersed herself in many vintage video games, such as "Super Smash Bros" and "Super Mario".
Career
Cinnpie is best known as a "Super Smash Bros" amateur player, but also as a commentator on "Super Smash Ultimate". Her career started in 2016 when she entered Super Smash Con as a single player, however the same year she started playing with another popular streamer WaDi, and the two placed second at the "Smash @ The Cave Weekly #47". They continued to compete together in "Super Smash Bros", and won their first tournament at "The SLummit" in July 2017, repeating the feat at "S@X 249" in May 2018, and again at "S@X 253" in June of the same year.
To speak further of her accomplishments as a player, Cinnpie has also participated at "Super Smash Bros.
Ultimate" with WaDi, but aside from a couple of third places and one second place, they didn't have much success.
Cinnpie has also worked as a commentator for "Smash Bros. Ultimate", commentating at national tournaments such as 2GG: Prime Saga, and EVO 2019.
Twitch Popularity
Cinnpie is also a popular Twitch streamer, focusing on "Mario Sunshine" and "Smash Bros" games, among others. Since launching her channel, she has amassed more than 20,000 followers, and subscribers who pay a certain amount for extra content. Although she hasn't been active for a while, Cinnpie is still a Twitch star.
YouTube Channel
In addition to her work as an E-Sports commentator, and her daily Twitch streams, Cinnpie has also launched her YouTube channel. However, her last video was uploaded in early 2020, but her videos are still frequently viewed, and she has accumulated more than 245,000 views on her official channel. Some of her most popular videos include "How to Dye Your Hair YOURSELF at Home! Overtone vs Viral Colorwash", which has around 70,000 views, then "Cinnpie's Commentary Reel 2019" with over 40,000 viewings, and "Cinnpie's Stream Highlights" with around 30,000 views, among numerous other videos that have only increased her popularity.
Sexual Harassment Allegations
The Super Smash Bros. community was left in shock when Twitch streamer and YouTube star Troy Wells, better known as Puppeh, accused Cinnpie of having a sexual relationship with him when he was just 14 years old, and she was 24. Puppeh wrote on his Twitter account that their relationship started in 2016 through Snapchat, on which Cinnpie talked sexually to him. They started hanging out at parties after tournaments, and they had oral sex, which is the furthest they went. However, Cinnpie started ignoring him in public and pretending she doesn't know who he is at all; once he tired of her hot-cold game he decided to share his experience.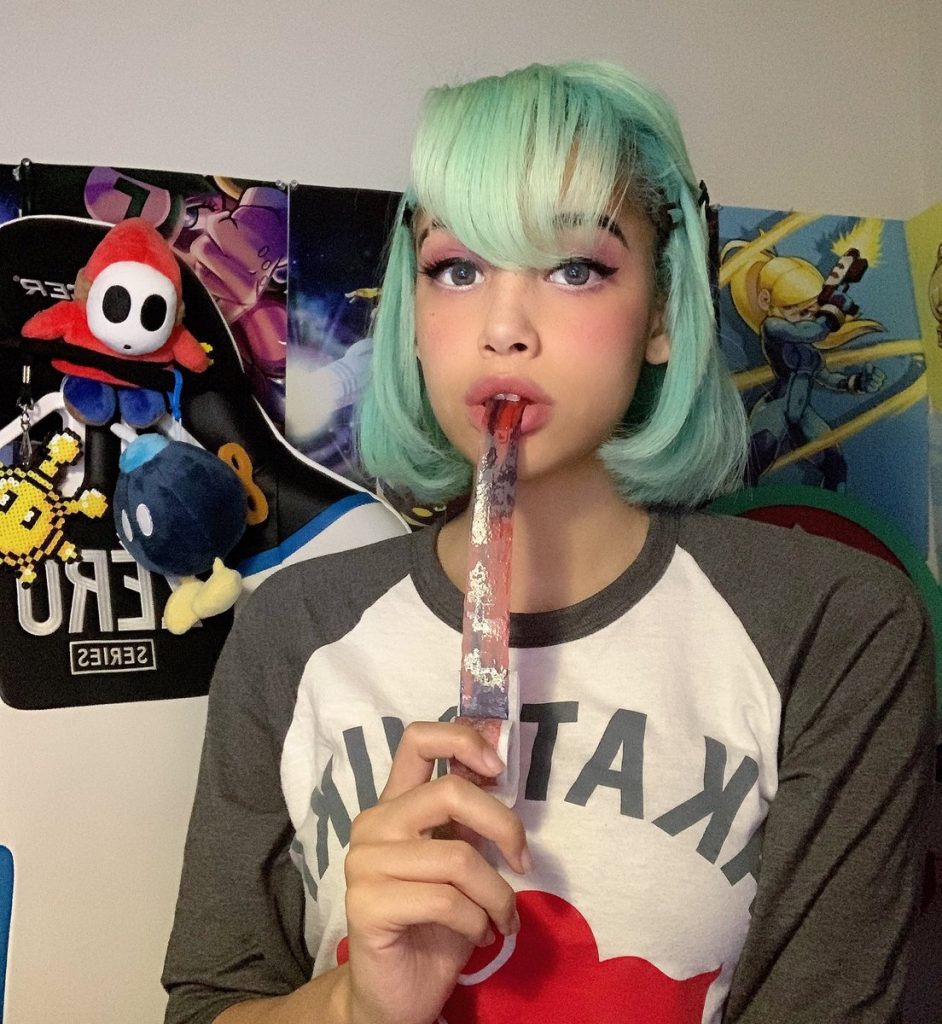 Once it was revealed that Puppeh was a minor at the time, she was immediately banned from all future tournaments, and many of her fans unsubscribed from her channels on Twitch and YouTube. For some time after all of this happened, Cinnpie remained silent, but after almost a year she came forward saying that she didn't rape anyone and that she never forced another person into a sexual or romantic relationship with her in any way.
She also said that she was rather irresponsible at the time, all due to her being sexually assaulted in the past by a 40-year-old man.
Furthermore, she has also said that she doesn't deserve all the negativity she's received from people around the world.
Since then, she has stayed out of the gaming community, has focused on mending herself, and is into therapy because of all the bad things that have happened to her. She has also taken legal action against Puppeh alleging false accusations.
Personal Life, Dating, Boyfriend
In the past, Cinnpie was engaged to her fellow colleague WaDi, and they became engaged in 2017 as WaDi proposed to her right before the tournament. However, once the sexual harassment allegations surfaced, WaDi and Cinnpie broke up.
According to sources, Cinnpie is currently single.
Net Worth
As of mid- 2021, Cinnpie's net worth has been estimated to be over $100,000, earned through her career as a video game player and commentator, and as a Twitch streamer and YouTube star.
Appearance and Vital Statistics
This popular but controversial online content creator has naturally black hair, however, she often dyes it in various colors, including red, grey and purple; she has blue eyes. Cinnpie stands at a height of 5ft 6ins (1.68m), while her other vital statistics are unknown, though she has a fit figure.
Hobbies, Interests, Trivia
Although she isn't present in the gaming community anymore, Cinnpie has continued to play various videos games, including "The Last of Us", "Fortnite", "Super Smash Bros." "Dark Souls", and many others. She is still immersed in the gaming world, and while actively participating in tournaments, Cinnpie was seen often at various GamesCons, cosplaying some of her favorite characters including Bulma from "Dragon Ball" franchise, which is yet another of her hobbies.
She loves to read whenever she has free time.
In addition, she's interested in comics and anime and has a number of favorite series that she watches every day.
Cinnpie is a huge animal lover and has a pet cat, though she hasn't revealed the cat's name.