• Anfisa Arkhipchenko is a 25-year-old American model, personal trainer, and reality TV star.
• Her net worth is estimated at over $1 million.
• She was born in Moscow and is of White Caucasian ethnicity.
• She gained fame through her appearances on the TLC reality show "90 Day Fiancé".
• She is currently active on YouTube, Instagram, TikTok, and Facebook, and has recently joined OnlyFans.
Who is Anfisa Arkhipchenko?
Anfisa Arkhipchenko was born on 4 September 1995 under the zodiac sign of Virgo, in Moscow, Russia. She is now a 25-year-old American model, personal trainer, and reality TV star, probably best recognized for being in the cast of the popular TLC reality show "90 Day Fiancé". She is also known as a social media sensation, who runs her self-titled YouTube channel, on which she has had over 435,000 subscribers, while her videos have amassed more than 2.5 million views in total. She also runs her official Instagram account with more than 800,000 followers, and a TikTok account with over 50,000 followers. She is also active on her own Facebook page, on which she has 35,000 fans.
How rich is she, as of now? Anfisa Arkhipchenko Net Worth
As of early 2021, Anfisa Arkhipchenko's net worth is estimated at over $1 million, acquired through her involvement in the fitness industry as well as the entertainment industry, including increasing her fortune by creating sponsored posts and sharing them across her official social media accounts.
Early Life, Parents, Nationality, Ethnicity, Educational Background
Anfisa Arkhipchenko spent her early years in her hometown of Moscow, where she was probably raised by her parents; however, their names and professions haven't been revealed to the public. It is also unknown whether she has siblings or not. Anfisa holds Russian nationality and belongs to White Caucasian ethnic group.
She completed her high school education in Russia, but would later enroll into the University of California, Irvine to earn an Associate's Degree in Business Administration.
Rise to Fame and "90 Day Fiancé"
Anfisa Arkhipchenko moved to the US because of her boyfriend Jorge Nava. They started texting on Facebook and fell in love, so she decided to travel to the US to meet him, and they continued their romance. Subsequently, the couple was spotted by the producers of the highly popular TLC reality show "90 Day Fiancé", and was invited to be featured as cast members in its fourth season.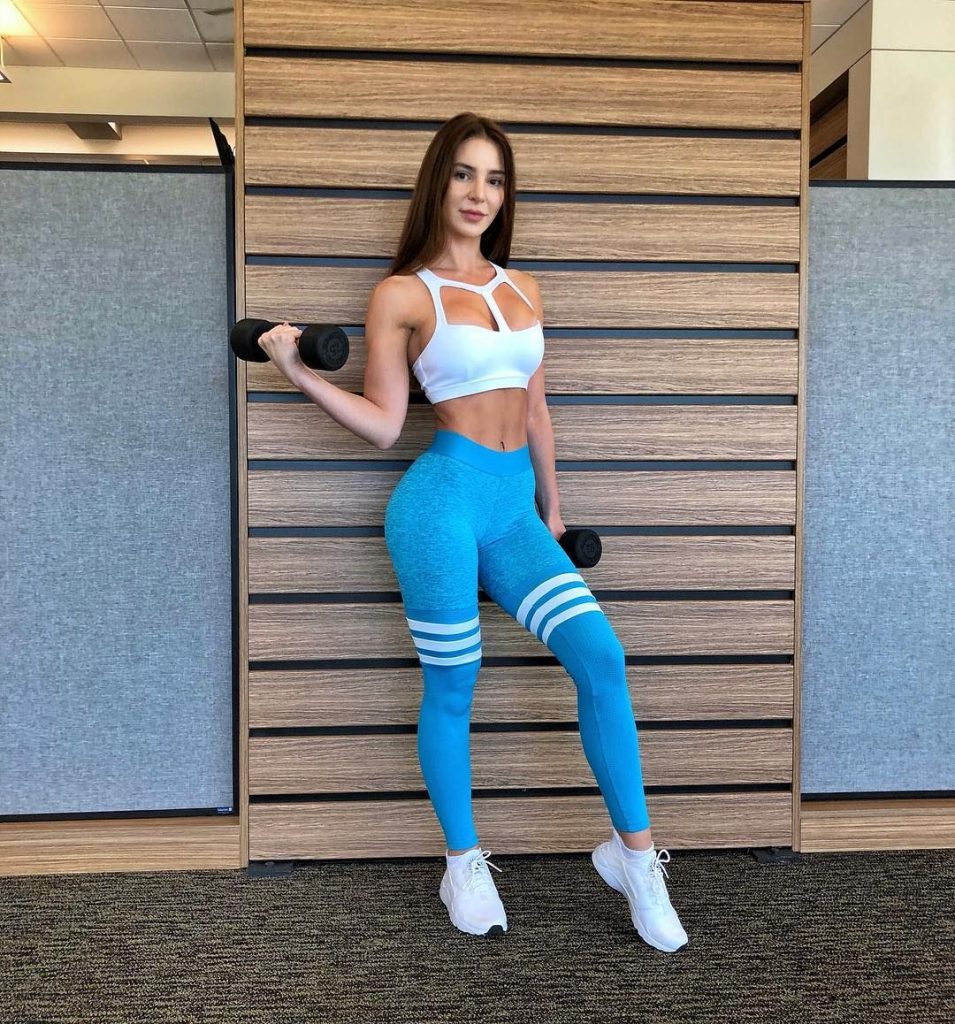 The show follows couples who applied for or recieved a K-1 visa, which requires a foreign fiancé to marry his or her US citizen petitioner in less than 90 days. They made their on-screen debut on 11 September 2016.
Their dysfunctional relationship attracted huge attention from the viewers, especially because of her demands. She asked him to buy her expensive things, such as a $10,000 handbag, which is why everyone labeled her as a 'gold digger'. He couldn't afford it, which led to huge drama. He couldn't even rent an apartment to live together, since he'd previously pleaded guilty to marijuana trafficking.
Although his family warned him that she was after the green card, Jorge and Anfisa eventually tied the knot in a small courthouse wedding ceremony without a wedding dress, after which he promised to buy her a ring and hold a lavish ceremony when he earned enough money; however, he failed to fulfill his promise. In February 2018, he was arrested for carrying nearly 300 pounds of marijuana, and later that year was sentenced to serve 2.5 years in prison. While he was imprisoned, Anfisa abandoned him and even cheated on him with another man, but they remained married. In August 2020, Jorge filed for divorce citing irreconcilable differences.
Certified Personal Trainer and Bikini Model
After she left the reality show, Anfisa Arkhipchenko started pursuing her career as a bikini model and bodybuilder. She has even participated in various bodybuilding and bikini competitions, such as the NPC West Coast Classic. She has also competed in the bodybuilding competition Patriots Challenge, in which she took prizes in such categories as Unlimited Bikini E, Novice Bikini C, Overall Champion in the Unlimited Bikini, and Overall Champion in the Novice Bikini.
In November 2019 she became a certified personal trainer, after passing the National Academy of Sports Medicine (NASM) exam. Recently, she launched her own workout and diet program, entitled "Empower by Anisa".
Social Media Star
Since she gained enormous popularity on the social media scene thanks to her appearances in the TV show, using the opportunity to promote her career. Her original Instagram account was suspended, but she launched another under the username '@anfisanava_', and began posting provocative photos on a daily basis. Thanks to her attractive appearance and perfectly toned body, she attracted a huge number of admirers.
Her popularity and successful involvement in fitness and bodybuilding couldn't go unnoticed by various fashion brands and supplement companies, so she began to create sponsored posts to promote their products, collaborating with such brands as Bombshell Sportswear, SteelFit, and FabFitFan, among many others.
Apart from Instagram, Anisa is active on YouTube, creating her self-titled channel in August 2017. Some of her most popular videos are "NPC Bikini Patriot's Challenge Vlog | ANFISA", "My New Apartment Tour!!! // ANFISA", and "NPC West Coast Classic Show Day Recap + Vlog!!! | ANFISA". She also runs her official TikTok account under the username 'therealanfisa', and is also active on her own Facebook page. Most recently, she started making content for adults, such as photos and videos, and selling them to those who pay through the OnlyFans service, on which she goes by the username '@missanfisa'.
Appearance and Vital Statistics
The famous reality TV star has long dark brown hair and dark brown eyes. She stands at a height of 5ft 10ins (1.75m), her weight is around 120lbs (55kgs), and her vital statistics 36-25-35. Her bra size is 33B, dress size 4 (US), and shoe size 9 (US).
Personal Life
While her ex-husband Jorge Nava was in jail, Anfisa Arkhipchenko became romantically involved with a guy named Leo Assaf, a club manager by profession. She went public with their romance in February 2020, but their relationship didn't last long since she found out that he cheated on her in June 2020.
It's believed that she is single at the moment; her current residence is in Los Angeles, California.