• Isabella Gomez is an upcoming Colombian-American actress, best known for her role in Netflix original series "One Day At A Time"
• Isabella moved to the United States with her family when she was 10 years old and attended a regular school, as well as acting and vocal training schools
• She started her acting career in 2014 and landed her first major role in "One Day At A Time" in 2017
• Isabella also became active in social issues, raising awareness of double standards and struggles the LGBT+ community faces
• Isabella's net worth is estimated to be around $120,000 as of mid-2021.
Isabella Gomez is an upcoming Colombian-American actress, whose talent started shining bright at an early age. She's blossomed from a child actor into a young star on the rise, best known for portraying Elena Alvarez in the Netflix original series entitled "One Day At A Time".
Early life, family, educational background
Isabella Gomez was born on 9 February 1998, in Medellín, Colombia. She is an only child of Sergio, a lawyer and Eliana Mejina, a veterinary doctor, so they were able to support Isabella's dream of becoming an actress. She liked performing ever since she was a toddler, and when she was five or six years old she told her parents that she wanted to be an actress. In an interview with Forbes Isabella shared that she would always get her cousins to perform in plays with her for the family gatherings.
She would often spend time watching TV and shows like "Hannah Montana" and the "High School Musical" movies.
She started going to auditions and acting in commercials soon after she told her parents her ambition. At the age of ten, and after her parents saw real potential in Isabella, the Gomez family moved to the United States, where she had a lot more opportunities, and so they settled in Orlando, Florida. Along with attending a regular school, Isabella went to many different acting and vocal training schools to help her lose the Colombian accent.
Details regarding Isabella's academic education, such as which high school she matriculated from and what university she graduated from if any, are hard to find, but she did attend Lisa Maile Acting and Modeling School.
Isabella has said in an interview that she felt independent from an early age, and that her parents "never even checked on my homework…. they'd say "That's your job and if you're gonna do it, you're gonna do it, and if you're not going to do it the consequences will fall on you".
Career
Isabella's acting career outside of commercials began in 2014, when she landed her first role in a television series, playing Cristina Sandoval in El Rey Network's "Matador", appearing in eight episodes and learning a lot while working with Julio Oscar Mechoso and Elizabeth Pena, who played Cristina's parents. After this show, Isabella did several other commercials but this was when the family moved to Los Angeles, because Hollywood seems like the place to be for an aspiring young actor.
Right after she moved to California one of her old teachers from Florida informed her that Norman Lear was remaking one of his old shows. Isabella went to an audition in December of 2015 but had not heard from Sony Studios until after her 18th birthday. Even though she was initially auditioning for another character and another show, Isabella won the role of Elena Alvarez, one of the main characters of the comedy- drama series "One Day At A Time". It was launched on Netflix in 2017 and became an instant success. Isabella has said that working with Justina Machado and Rita Moreno was like a master class in acting every time she would come into work. This show would later prove to be Isabella's most prominent role in her career so far.
In the meantime, she landed a guest role in the ABC's hit comedy show "Modern Family", and portrayed the character of Flavia in the episode "The Party".
In 2019 she did her first voice acting job, lending her voice to Teen Mariposa on the Disney Channel's animated action show entitled "Star vs. The Forces of Evil". In the same year, Isabella appeared in one of the supporting roles in the teen comedy musical "A Cinderella Story: Christmas Wish", then in 2020 she did another voice acting project for Disney Animation, that of Megan in six episodes of "Big Hero 6: The Series".
As far as acting in movies goes, Isabella is yet to fully venture into that area.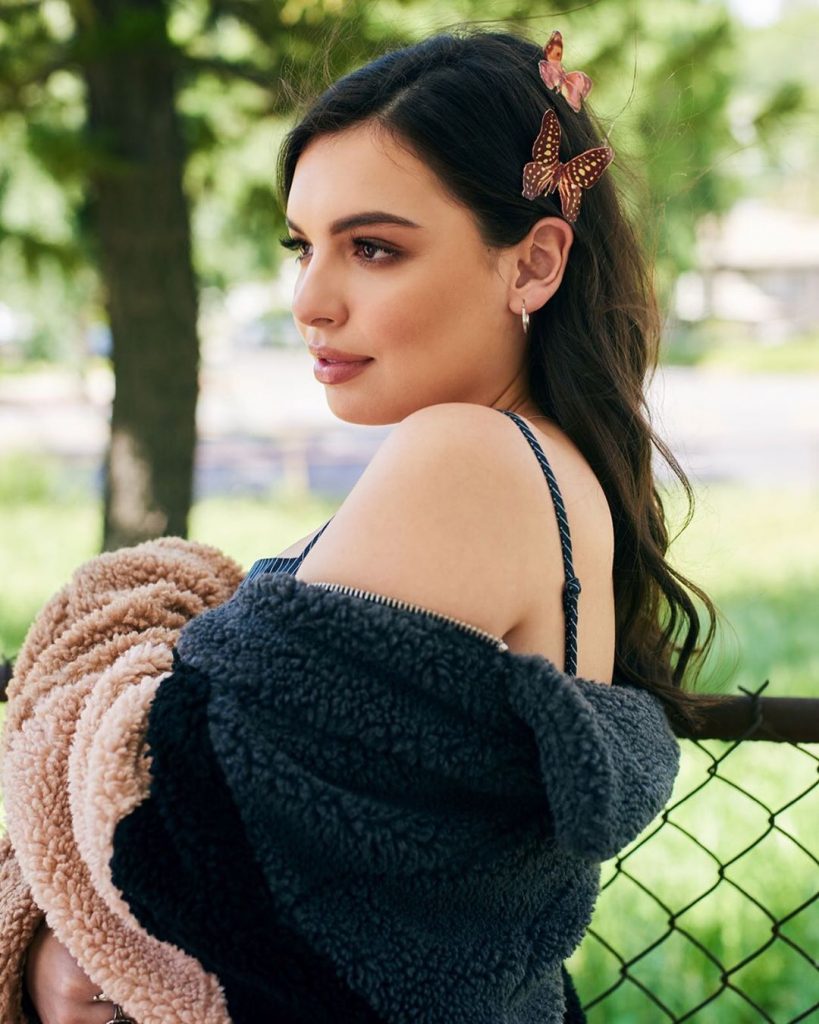 Her first silver screen appearance happened in May 2021, portraying the character of Kylie Martinez in the horror drama "Initiation". Isabella has also appeared as Emmie in the short film entitled "Jelly".
Personal life, boyfriend
Building her career without her family's experience in the field might have been hard on someone else, but Isabella has always approached her career and public exposure wisely. Not much is known about her personal life, and being an introvert, she likes to keep it that way. As far as any romantic relationships go, Isabella has been in one official relationship that she shared online. She started dating Rhenzy Feliz in 2018, but the relationship most likely ended in 2020. Rhenzy is an actor, whose most prominent role so far has been as Alex Wilder in the Hulu's sci-fi drama "Marvel's Runaways".
Isabella became very aware of social issues and double standards in the industry. Because Elena Alvarez is gay, Isabella herself has learned a lot about the struggles LGBT+ people, especially young people, face and has since used her social media account to spread messages of love and support to the community. Being a Latina in America has also opened Isabella's eyes to the problems such women face in their day-to-day lives, so she uses her social media platforms to raise awareness of that, as well as to inspire her audience to become politically involved, and vote.
Isabella is very active on Instagram. She has over 500,000 followers. She regularly uses Twitter, as well, on which she has almost 120,000 followers.
She recently started using Cameo – a video-sharing platform that's based on paying for one-on-one chats with celebrities; Isabella has launched her account and donates the money she gets to charities.
She currently resides in Santa Clarita Valley, California.
Hobbies, favorite things and, interesting facts
She stays away from method acting, because she likes to keep her personality separate from the characters she plays. She told Forbes she tried it once but hated it "The acting teacher who was trying to teach me did not do it in the right way, and threw me into the deep end with heavy stuff… It was horrifying."
She mentions the advice she got from Rita Moreno as some of the best she's ever got, and it's "to find her own light".
Isabella loves reading, and taking long walks and hikes. During quarantine, she told Teen Vogue, she would force herself to exercise because endorphins help with the mental state, but also help her stay focused.
Her best friend on screen is also her best friend in real life, Ariela Barer.
Appearance, clothing style
Isabella's natural beauty shines just as bright as her future in the entertainment industry. She is 5ft 3ins (160cm) tall, weighs about 112lbs (51kgs), with vital statistics of 32-25-35, and shoe size 7 (US). Her dark hair and big brown eyes are her trademark.
Net worth and salary
Isabella's exact salary is not known, but her net worth is estimated to be around $120,000 as of mid-2021.